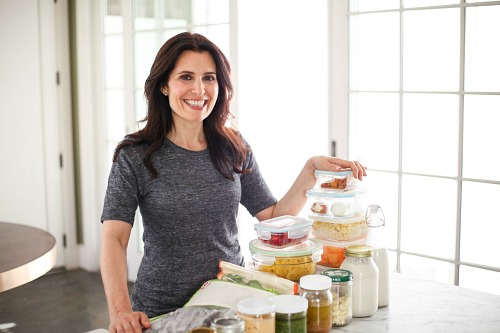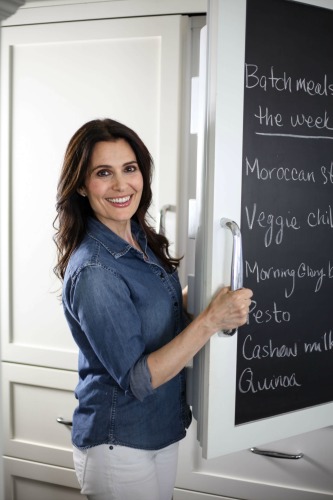 I have some exciting news!  I have always wanted to take my cooking instruction online since I am so limited as to how many people I can teach in person on a daily basis. So I am thrilled to have partnered with Clean Eating Magazine and Vegetarian Times to offer a 7 week (6 week for Vegetarian Times followers) course on BATCH COOKING which starts on September 11th!
You don't need to spend more time in the kitchen to create a satisfying dinner—you just need to cook smarter. In my new Clean Eating Academy course, I am going to teach you how to easily prepare an entire week of meals in a single day.  This is a life-changing series of classes that will teach you innovative make-ahead recipes with in-depth lessons on planning and cooking. It's batch cooking at its best, and it's going to revolutionize the way you cook forever.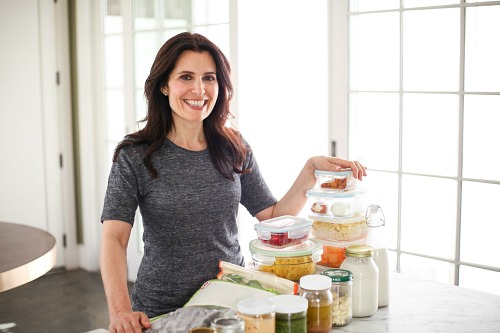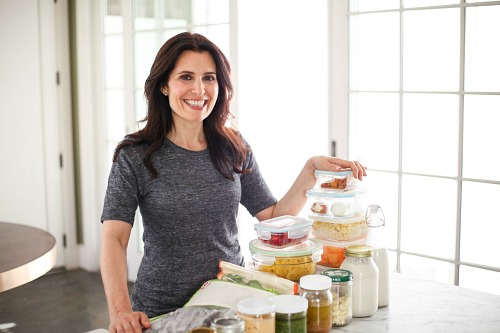 You all know how I rely on being organized for the week ahead with respect to planning out my meals and doing a little meal prep.  It's only way I would be able to feed my family without stress!  In this course I am sharing all my tried and true secrets!  Here's a peek at the course syllabus:
Batch Cooking 101: Cook Once, Eat Clean All Week 
Week 1: Kitchen Basics and Food Storage/Equipment set-up/Must-have appliances and tools 
How to maximize your refrigerator
Planning meals for the week
How to be impeccably organized
Preserving nutrients when prepping food ahead
How to shop and eat in season
Avoiding food waste
Planning your Sunday around food prep Stocking your pantry with clean-eating essentials
Stocking your pantry with clean-eating essentials
 Week 2: Planning Ahead 101
To-do action plan after grocery shopping
Produce storage tips
The pros and cons of pre-cut grocery store produce
Week 3:  Make-Ahead Staples to Have on Hand
Pamela's batch cooking favorites
Make-ahead building block foods:

Cauli-rice
Almond milk and other nut milks
Blanched, steamed, sautéed and roasted veggies
Salad dressings and sauces
Beans and lentils
Grains and quinoa
Week 4:  Sauces, Dressings, Marinades and Rubs to Use on Everything
The blueprint for perfect dressing
Multiuse salad dressings
Mastering mason jar dressings
Pesto, 5 Ways
Multipurpose sauces and seasonings
Vegan cheese sauces
Spice rubs and marinades
Week 5: Become Friends with Your Freezer/What can and can't be frozen 
The art of timing and temperature when defrosting
How to freeze liquids versus non-liquids
Approved containers for freezing, including glass, plastic, zip-top bags and ice cube tray
Week 6:  Getting Creative: Tackling Tough Ingredients and Mastering Shortcut Recipe
How to slice and prep fresh ginger, fresh turmeric, fresh pineapple, winter squashes and kale.
Kitchen hacks for onion and leek prep.
Customizable quick and easy recipes to minimize food waste and clean out your fridge including not-fried rice, pastas, soups and frittatas.
Week 7: Proteins, Explained: Poultry, Meat and Fish (for Clean Eating signups, not Vegetarian Times)
How to select top-quality proteins
How to refrigerate and freeze proteins for freshness and food safety
Best cooking techniques for batch cooking poultry, meat and fish including searing, roasting, braising, stewing and more
The course includes over 30 never before published recipes!
I'll also have some time for Q&A's during the course and be on the look-out for a few Facebook Lives coming up if you have any questions before the course starts.  Right now, Clean Eating has an early bird discount if you sign up soon!
Click here for the 7-week Clean Eating version.
Click here for the 6-week Vegetarian Times version.
Don't hesitate to check out the FAQ's or leave any questions here. I hope you'll join me in September!