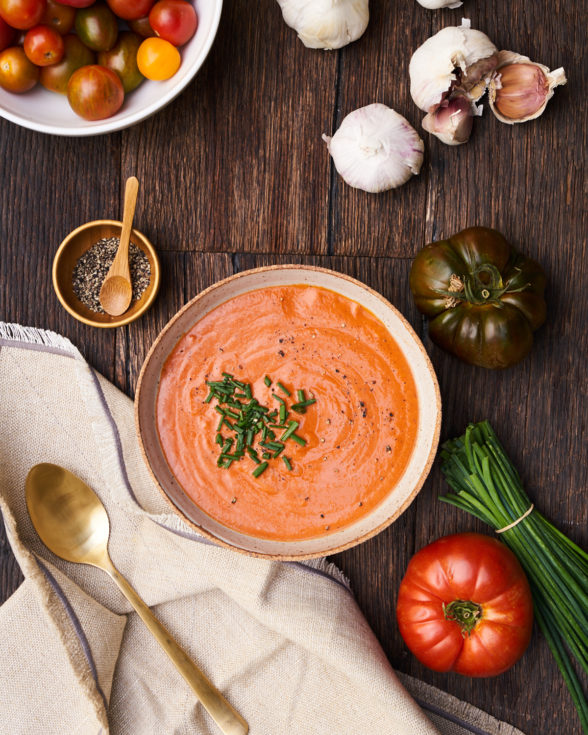 Last summer, back when we could travel without weighing the pros and cons, I went to visit my daughter who had an internship in Pittsburgh.  We were invited to my friend Joaquin's house for dinner one night.  Remember when we could dine with friends indoors and without masks??  Sorry, but I am a little cranky today!  Joaquin is from Spain and is the most effortless and relaxed cook.  I have learned a few recipes from him over the years and they're the kind that you make for the rest of your life – easy, delicious, healthy, classics.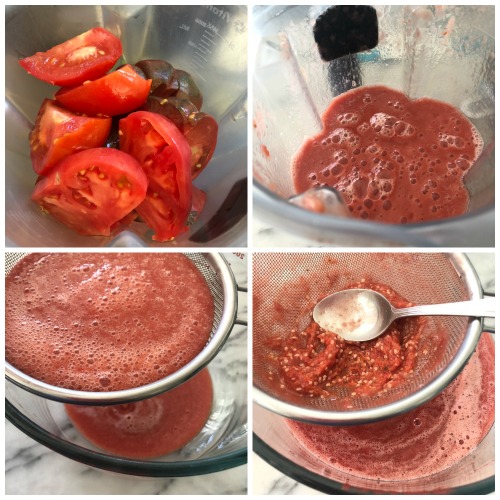 That night Joaquin served us a starter of a cold tomato soup called salmorejo.  Salmorejo has its roots in Southern Spain and is similar to gazpacho (another cold Spanish tomato soup), but is slightly thicker and includes stale bread in the puree which makes it a bit paler than gazpacho.  They're both wonderful and a perfect summer lunch or dinner, but this salmorejo he made us was off-the-charts delicious.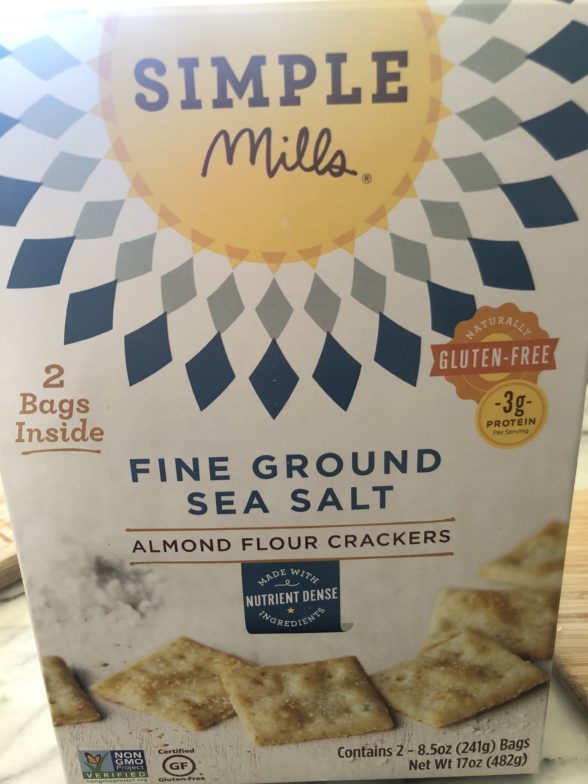 It was really flavorful, creamy and perfectly balanced with vinegar and oil.  I love anything that you can make ahead, and salmorejo is best when it has been sitting in the fridge for a bit to chill and the flavors can meld.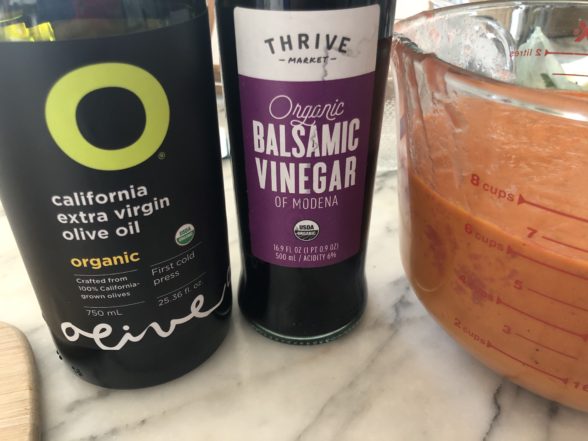 About a month after my visit, I was in Portugal and Southern Spain.  What a dreamy trip.  Sigh.  Anyway, I was really smitten with this soup and I proceeded to order it a few times while in Spain.  In restaurants it was served most commonly garnished with bits of Serrano ham and chopped up hard boiled egg.  Each bowl/recipe was slightly different and I enjoyed them all, but I honestly preferred Joaquin's version which may or may not be ultra-traditional.  In fact, I just mentioned that salmorejo uses old bread and Joaquin told me he uses whatever he has from bread to crackers (like saltines.)  We don't eat a lot of bread but Mr. Picky loves almond flour crackers, so I used those and the soup turned out perfect.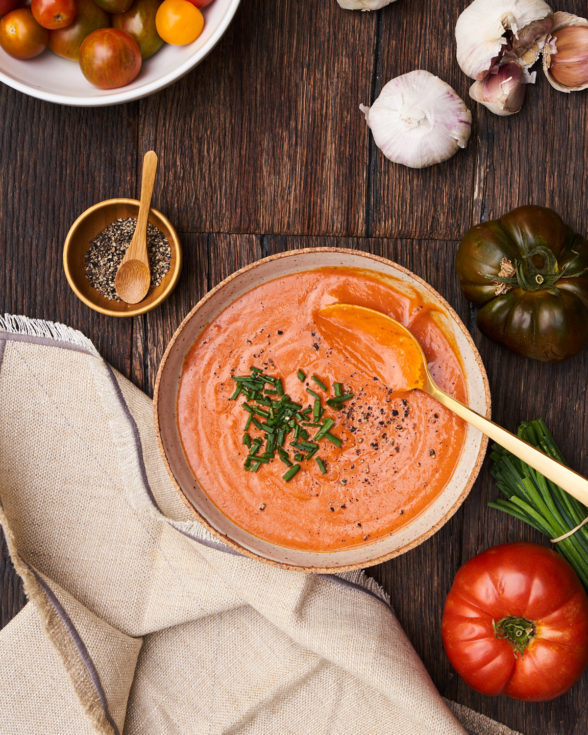 I know many of you have gardens and your tomatoes are just starting to appear.  I think you should celebrate and make this.  You can also make it a few days in advance to serve at your socially distant outdoor gatherings.  I have served it in little juice glasses with hors d'oeuvres, as well as a first course.  In Spain, apparently salmorejo is used as a sauce as well. I could see spreading a thin layer on a platter and topping it with a frittata or boiled potatoes.  You could also toss pasta in it and add some veggies for a cold pasta salad.  It's really refreshing on a hot night and a lovely plant-based meal with some avocado.  It's always a good idea to keep up your intake of plants and antioxidants and even more so now.
My plan is to go live on Instagram on Thursday at noon PT to show you how easy this is to make.  Hope you can join me!  In the meantime, I absolutely love love love seeing you recreate any of my recipes.  Please continue to tag me @pamelasalzman #pamelasalzman so I can see them!  Stay well, friends.
You can shop the tools I used for this recipe by clicking on the images below:

Salmorejo
Ingredients
4 large ripe tomatoes (about 2 ¼ pounds), cored and halved
1 cup roasted peppers (about 7 ounces), drained (not traditional, but definitely a great addition)
½ small yellow or red onion
1 clove garlic
½ cup good quality unrefined, cold-pressed extra-virgin olive oil
¼ cup balsamic vinegar (not the aged, thick, syrupy kind)
½ cup crackers (I used almond flour crackers) or 1 piece baguette that's about ½ cup
1 ½ teaspoons freshly ground black pepper or to taste
1 teaspoon sea salt + more to taste
Garnish if desired: chimichurri, cooked crab or shrimp, avocado, chopped hard boiled eggs, croutons, chives
Instructions
Blend tomatoes in a blender at medium speed. Strain through a sieve*. Transfer back to the blender.
Add remaining ingredients except garnishes to the blender. Blend until smooth.
Chill at least 8 hours to allow flavors to meld.
Taste for seasoning and serve with desired accompaniments.
Notes
*it is best to use a sieve that is not so fine as it will take a very long time to strain the tomatoes.

Makes 4 ½ to 5 cups of strained soup