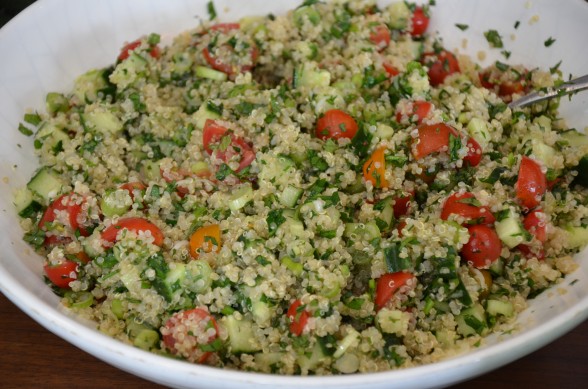 Father's Day is this Sunday and we are getting ready to celebrate the man of the house.  I have already begun planning my menu, which no doubt will involve some grilling since we all know that's a man's favorite thing to do.  If my husband had his way, the meal would consist of cheeseburgers, hot dogs, grilled corn and ice cream sandwiches.  And the reason my husband has been able to maintain his girlish figure all these years is because he is not in charge of meals.  Before you accuse me of being no fun whatsoever, please know that grass-fed burgers with raw cheddar cheese and Applegate Farms organic grass-fed hot dogs will be in the house.  Thankfully several people in our family like my turkey burgers enough that I will be making a batch of those.  But more importantly, what am I going to eat?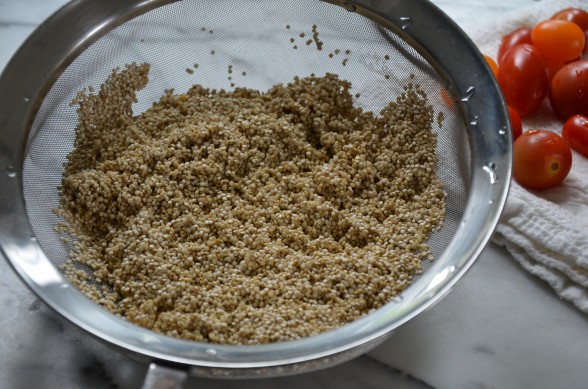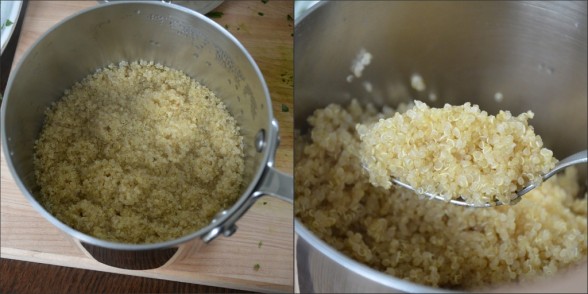 Did I really find a way to make Father's Day all about me?  No, no, this will be Dad's day, but it's my job to make sure there's a little balance in the meal and protein for the non-hot dog eaters.  Like me.  When I think about one of my favorite things to make for a backyard barbecue, something versatile enough to complement anything, delicious in its own right, lovely to look at and healthful enough that you can almost justify eating all that meat, quinoa tabbouleh immediately comes to mind.  Just look at it!  Light and bouncy quinoa mixed with sweet cherry tomatoes (use whatever colors you like), crunchy cucumber and all those fresh herbs.  Who wouldn't want to eat it?  Don't answer that, because I know what you're thinking.  I took this salad to my friend Karen and Jonathan's house the other day for a barbecue and every man there not only tried the quinoa, but finished every little grain.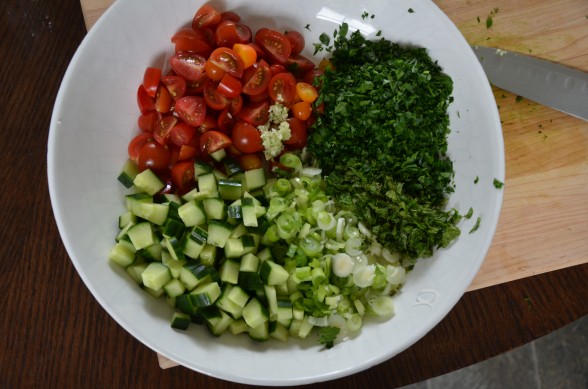 Quinoa works really well as a substitute for tabbouleh's traditional bulgar wheat.  (Like you really need to eat more gluten.)  You can even mix different colors of quinoa and different colors of tomatoes.  When I brought it to Karen's, the quinoa was still too warm to mix with all the vegetables and herbs so I kept that in a separate container and brought a little glass jar with the lemon juice, olive oil and salt.  Everything else was prepared ahead and kept in a serving bowl.  Before we sat down to eat, I mixed the quinoa with the vegetables and herbs and poured in the dressing.  Super easy, really nutritious and you know what?  Real men don't eat quiche, but they do eat quinoa!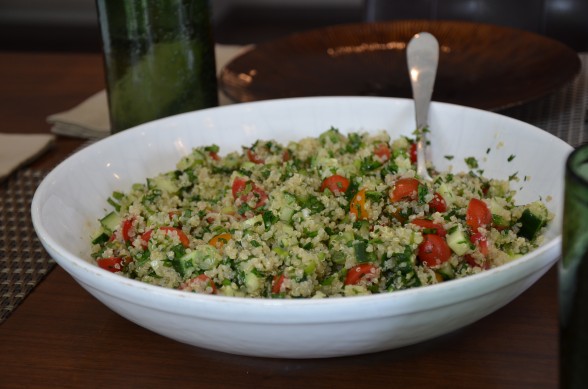 Quinoa Tabbouleh
Serves:
serves 6 as a side dish
Ingredients
1 cup uncooked quinoa
Sea salt
2 cups diced unpeeled Persian or Japanese cucumber (or cucumber with a tasty skin)
2 cups halved or quartered cherry tomatoes
4 scallions, thinly sliced
½ teaspoon minced garlic
¾ cup finely chopped fresh flat leaf parsley or as much as you can chop -- the more, the better!
¼ cup finely chopped fresh mint leaves
⅓ cup freshly squeezed lemon juice
⅓ cup unrefined, cold-pressed extra-virgin olive oil
Freshly ground black pepper
Instructions
Rinse quinoa in a bowl with water or place quinoa in a fine mesh sieve and rinse under cold water until water runs clear. Transfer to a saucepan and add a healthy pinch of sea salt and 1 ¾ cups of water. Bring to a boil and simmer until water is absorbed, about 15 minutes. Turn off the heat and let sit covered for 10 minutes.
Transfer quinoa to a serving bowl and allow to cool. Fluff with a fork periodically.
Combine cooled quinoa and remaining ingredients plus 1 ½ teaspoons sea salt. Toss to mix well. Taste for seasoning.