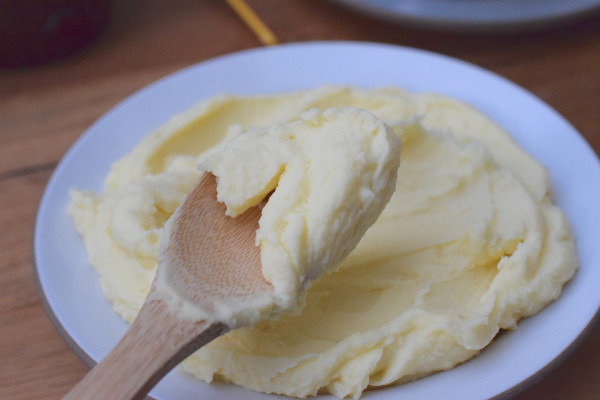 A few years ago, I asked my husband if I could make cauliflower mashed potatoes for Thanksgiving instead of the "real" kind.  "I think you're taking this healthy food thing too far," was his response.  Really?  "Who cares about mashed potatoes?" is what I thought.  For someone who loves planning and cooking Thanksgiving dinner as much as I do, it's pretty ironic that I don't like turkey, stuffing or mashed potatoes.  So every now and then I test the waters to see if I can eliminate one of them.  Nope, never happens.

I have even asked if I could make Thanksgiving mashed potatoes more exciting.  "Honey, why can't we be one of those couples who serves roasted garlic mashed potatoes or parsnip-celery root mashed potatoes with caramelized leeks?"
"Um, because no one in my family would want to eat those."
Drat.  And this, people, is the reason there are "friendsgivings."  I vow to do one next year with all sorts of seemingly crazy, alternative twists on tradition.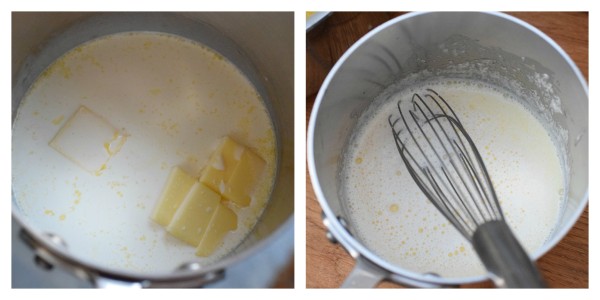 In the meantime, if I'm going to make plain old mashed potatoes, I might as well make them the best that they can be.  And that involves significant dairy.  In fact, I taught these in my classes a couple of years ago and I titled the recipe, "Thanksgiving Mashed Potatoes" just to put a little alert  they're not diet food.  If you usually come here for truly healthful recipes, I have not sold myself down the river.  It's just this once, I promise.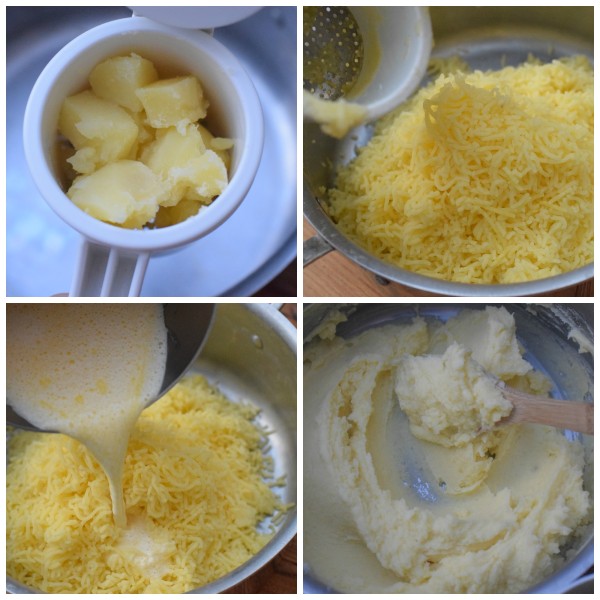 In my opinion, mashed potatoes should be smooth and flavorful, light and creamy.  I have tried mashed potatoes with cream cheese and sour cream and I wasn't a huge fan.  But I don't skimp on the butter.  I have been using this recipe for many, many years and it never disappoints.  But there are a couple of key tips to making excellent mashed potatoes no matter what recipe you use.  I much prefer Yukon Gold potatoes over Russet potatoes.  Yukon Golds are buttery and creamy.  Russets have less flavor and are a little grainy.  Starting your potatoes in water, as opposed to bringing water to a boil and then adding potatoes, will help cook potatoes more evenly.  A ricer or a food mill will result in the smoothest consistency.  A ricer presses the potatoes into small, rice-like bits which blend super easily when mixed with butter and half-and-half.  I have had my ricer for almost 20 years and I think it's this one on Bed Bath & Beyond, but amazon.com has this one which looks exactly the same as mine and it's prime so you can order it today and get it well before Thanksgiving.  Do NOT use a food processor to puree your potatoes.   They will turn into glue!!  Lastly, warm up your half-and-half and butter before adding them to the riced potatoes.  This will keep everything nice and warm.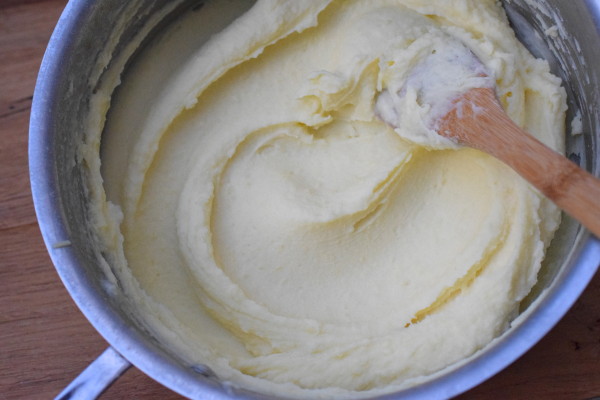 My last tip is a good one:  you can make mashed potatoes up to two hours in advance if you like.  We eat at 4:00 pm and I start the process at 2:00 pm.  Place them in a heatproof bowl, cover them with foil or a lid and set the bowl on top of a pot of simmering water.  Make sure the bowl doesn't sink so far into the pot that you will have difficulty getting it out (that was a problem for me one year.)  The hot water will keep the mashed potatoes warm without drying them out.  No need to add extra butter or cream on top.  Just give them a stir from top to bottom before serving.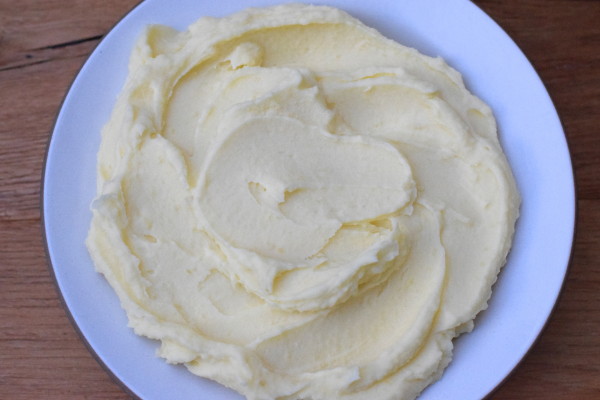 This is my last Thanksgiving recipe before the holiday since I think everyone has a pretty good idea of his or her menu by now.  I will be posting my final menu and timeline on Thursday as well as a couple great leftover recipes next week.  Exciting!
Perfect Thanksgiving Mashed Potatoes
Ingredients
6 pounds Yukon Gold potatoes, peeled and cut into 2-inch pieces*
1 Tablespoon kosher salt
¾ cup unsalted butter, cut into small pieces
2 ¼ cups (18 ounces) half-and-half, heated
sea salt, to taste
Instructions
Place the potatoes in a large pot and fill pot three-fourths full with water. Bring to a boil and add the tablespoon of salt. Boil gently until potatoes are very tender and can be pierced easily with a fork, about 15-20 minutes. Drain well in a colander.
In the meantime, warm the half-and-half with the butter in a small saucepan.
If you are serving the mashed potatoes immediately, place a ricer or food mill over a large serving bowl. If you are holding the potatoes for up to 90 minutes before serving, place the ricer or mill over the top pan of a double boiler, or a large heatproof bowl placed over a saucepan of hot water (but not touching the water). Put the potato cubes through the ricer or mill. (Alternatively, mash the potatoes using a potato masher). Slowly add the half-and-half/butter mixture, a little at a time, stirring constantly with a large spoon or a large whisk, until the potatoes are very creamy but not soupy. Season to taste with salt.
Notes
**Can be peeled, cubed and stored covered with water in a bowl in the refrigerator overnight, if necessary. Drain before cooking in fresh water.