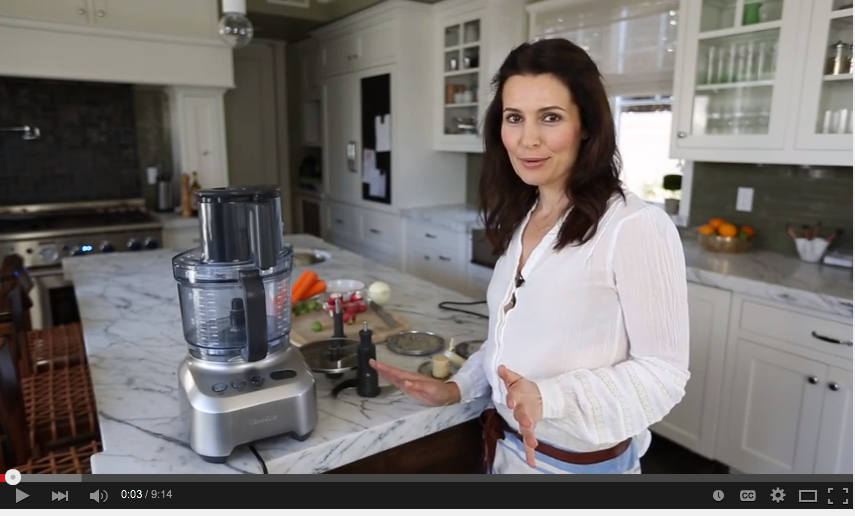 For those of you that are already friends with your food processor, feel free to bypass this post and I will see you back here on Friday! For those of you that aren't, you are not alone. One of the most common requests that I get from my students is asking how to use their food processors. They are often intimidated by all of the parts and discs and blades, despite having had their machines for years!
A food processor is actually one of the most useful and versatile tools you can have in the kitchen, and there are so many ways you can use it that will allow you to really step up your game in the kitchen. In this video, I demo two different food processors- the Breville, which I own, and the Cuisnart, which I find that about 90% of my students own if they have one. If you take a few minutes to watch and learn with me, I guarantee you will be a food processor pro in no time. Which also means that you will be able to shred and grate all kinds of different veggies, cheese, you name it, in a matter of seconds. I also use my food processor for pureeing and blending and making pastry dough.  See my pie crust video here.
So dust off your blades and discs and let's get processing!