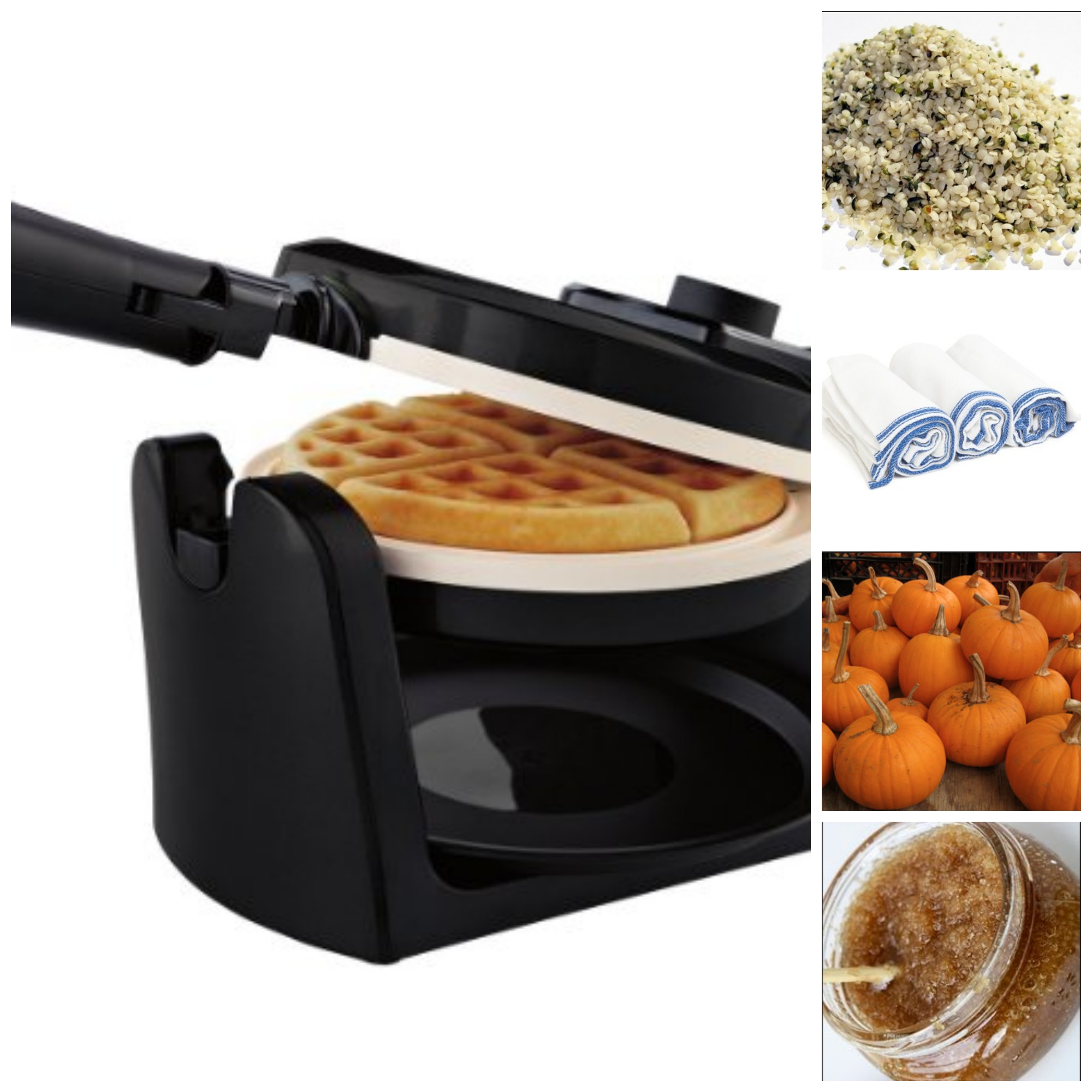 Happy Halloween!  Remember what I always say about today being the day that sets off our sugar binges for the next few months!  Be mindful.  I have some new favorites I'd like to share with you today.  Enjoy!
oster dura ceramic flip waffle maker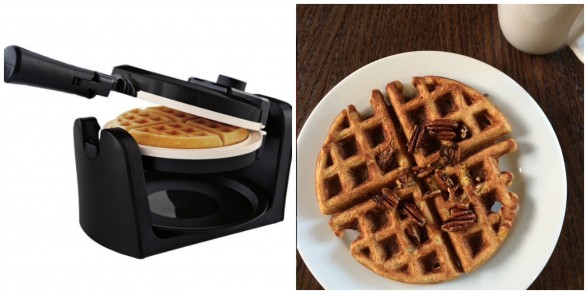 I finally found it — the waffle maker I've been searching for!  I didn't want a waffle maker coated in nasty teflon or non-stick chemicals.  But I had a tough time with a cast iron version for the stovetop.  I was so excited to discover this Oster ceramic waffle iron on amazon with mostly good reviews and at a very affordable price!  Ceramic is nontoxic and doesn't leach and I checked that this ceramic is lead-free.  There have been complaints about ceramic in general as a coating for pots and pans, that the ceramic doesn't last long and it starts chipping.  Well, I make waffles about once a month and this machine is less than $30.  Chipping or flaking is a risk I'm willing to take since I can't find another acceptable waffle iron.  Admittedly, I haven't had the waffle iron long, so feel free to check in with me in a year to see if I still like it.  But I was DELIGHTED at how well my waffles turned out.  My family likes them crispy, so I did have to leave them in a bit longer than the recommended time.  If you have a better, nontoxic, non-leaching, easy-to-use and easy-to-clean waffle iron, please share!!
seasonal produce:  pumpkin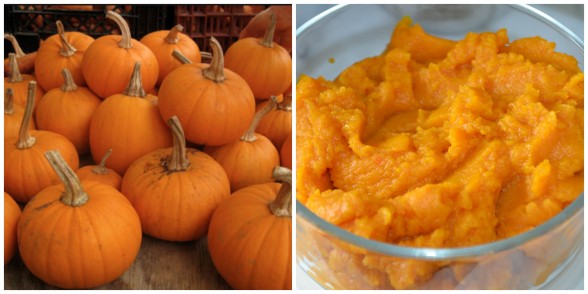 There is nothing that gets me more in the holiday spirit than roasting my first pumpkin of the season.  Click here for how to do that.  The recommended varieties of edible pumpkins include the smaller ones like Sugar Pie, Cinderella, Baby Pam, Lumina, or Pink Banana Squash.  Even blue pumpkins are edible.  Jack O'Lantern pumpkins are typically not recommended for eating because they don't taste all that great and they're grainy.  You also don't want to cook a pumpkin that you carved and left outside since rodents likely have visited it.  Yikes!
Pumpkin is such a great versatile winter vegetable that can be added to soups, oatmeal, smoothies, and of course, used in all kinds of baked goods.  Lucky for us, not only is pumpkin delicious, but it is super healthful as well.  Pumpkin is loaded beta-carotene, a powerful anti-oxidant which our bodies convert to Vitamin A.  And did you also know that this squash has tons of potassium and vitamin C??  What a great way to keep our immune systems going strong through the cold and flu season!  Although I prefer to roast my pumpkin from scratch, tetra-paks of pumpkin puree are also so great when I am in a pinch.  Check out a couple of my favorite pumpkin recipes from my site and around the web!
Pumpkin Pancakes with Sauteed Apples 
Vegan Pumpkin Oatmeal Spice Cookies
Roasted Pumpkin Salad via 101 Cookbooks
Ginger Apple Pumpkin Soup via Love and Lemons
Pumpkin Granola via Two Peas and Their Pod
superfood spotlight: hemp seeds
One of my favorite toppings for oatmeal, smoothie bowls, porridges, and even salads are hemp seeds!  Hemp seeds, or hemp hearts as they are sometimes called, are a seed that come from a variety of the cannabis plant (variety being the key word here, people), and are considered to be one of nature's perfect foods.  Hemp seeds are packed with a type of protein that is a lot more easily digestible to our bodies than animal proteins (such as the proteins found in meat, eggs, and dairy).  Also, they carry all 9 of the essential amino acids needed for optimum health, including the rarely found GLA.  Hemp seeds are also high in Vitamin E, fiber, zinc, iron- the list goes on and on!  Hemp seeds have a pleasant, slightly nutty flavor with a smooth texture that allows them to be blended easily.  Their light flavor is hard to detect when added to cookies, granolas, smoothies, and etc.  So many reasons to add this superfood to your repetoire, asap!  I buy them at Whole Foods or amazon.
diy body scrub:  brown sugar and coconut oil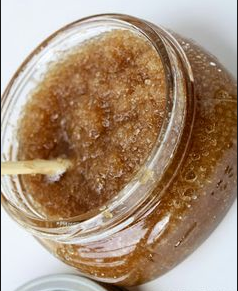 I love  a beauty product that can be made from natural items that I have in my pantry.  I have been obsessed lately with homemade coconut oil and brown sugar body scrub.  Depending on how much you want to make, you take approximately 2 parts brown sugar (white sugar works fine here, too- finally a good use for it!) and mix with 1 part coconut oil.  I just eyeball it.   It will last in your cabinet for 2+ months, so feel free to make a big batch at one time!  You can also play around with adding essential oils like lavender, or vanilla to create a nice scent.  The scrub will exfoliate your skin beautifully, which is so important to help our body to regenerate new skin cells- this is what gives us glowing, radiant skin!  Coconut oil is also extremely hydrating and moisturizing, which is just another reason why this scrub is a must as the weather turns drier.  I prefer to use it in the shower rather than the bath since it will leave an oily film around the tub which isn't awesome to clean up.  I was also thinking we could make some scrubs and package them in cute jars for holiday gifts!
herringbone kitchen towels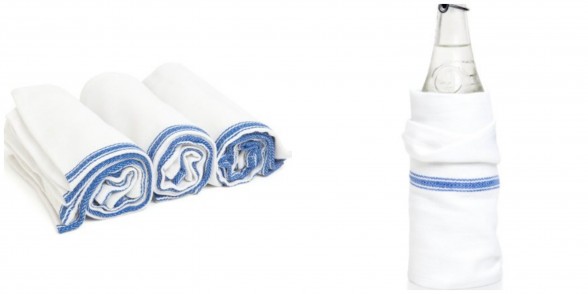 These herringbone towels have made their way to the top of my stack of dish towels lately, and I can't get enough of them!  I bought them on amazon a few months ago, and not only are they adorable, but they are extremely useful, durable, and budget-friendly.  The herringbone weave provides a little texture to the towel which gives it added cleaning power and makes it super absorbent.  These towels are very low-lint too, which is nice if you wanted to use these as napkins for an informal dinner party with a rustic theme or for drying glassware.  Also, they aren't bulky like some of my waffle weave towels, so don't take up as much space in my ever-shrinking storage areas in my kitchen.  This type of towel is available at many kitchen and home stores, but I happen to love these on Amazon and think they are a great price at 13 towels for $17.99.
Have a great Halloween!