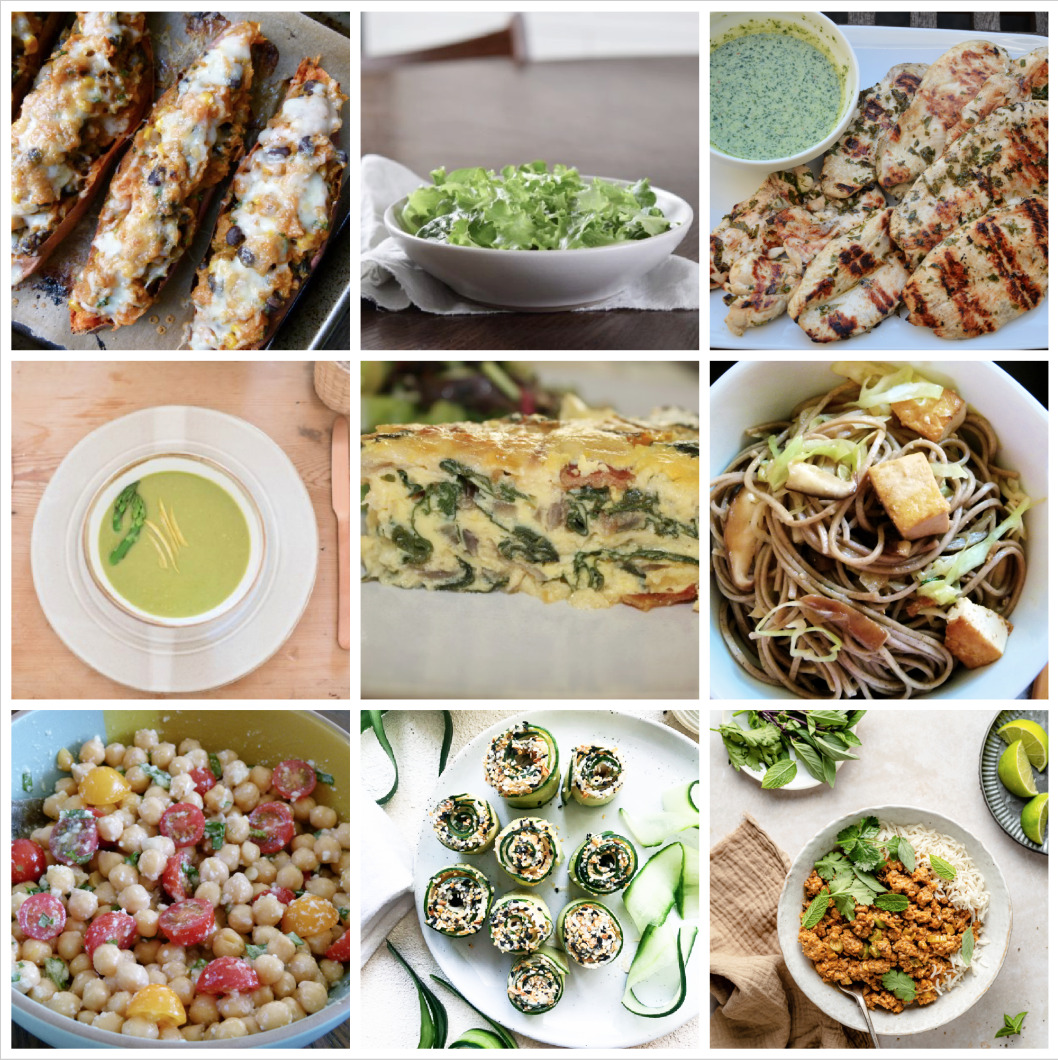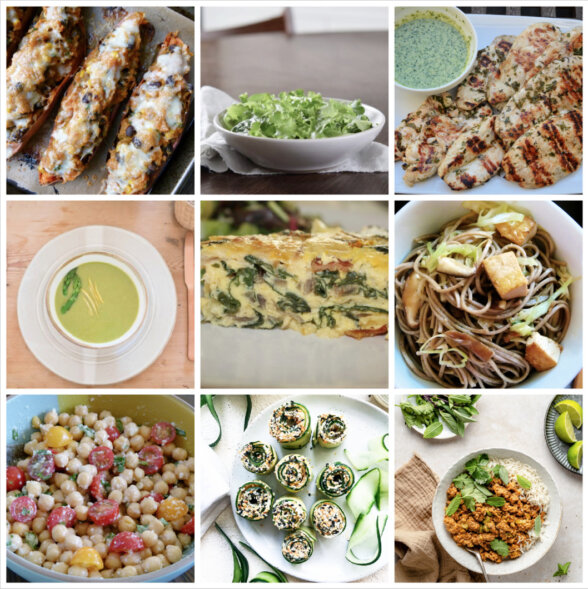 This week I am off for spring break, so no IG live on Monday. I am filming the April class this weekend. My April class has always had a Cinco de Mayo theme with Mexican-inspired recipes. My goal is to create recipes with familiar flavors that are delicious, healthy and can complement any Mexican-inspired meal. I also infuse nutrition information, cooking tips, and product recommendations into every class. All recipes come with suggestions to adapt to the most common dietary styles including plant-based, gluten-free, and dairy-free. April's class with feature Jackfruit Tacos, Chicken and Vegetable Enchiladas with a Roasted Red Pepper Enchilada Sauce, Quinoa and Jicama Salad with Avocado Dressing, Corn and Avocado Salad, and Dessert Tacos! I would love to have you in my monthly cooking class community. You watch the class on your own time and join me for a live zoom every month if you have any cooking questions at all!
Here's your dinner planner for the week:
Meatless Monday: tex-mex stuffed sweet potato skins, green salad with everyday salad dressing #2
Tuesday: grilled lemon herb chicken with mint drizzle, simple arugula salad with lemon juice, olive oil, salt and pepper (add some nuts, cheese, or avocado if you want a little more substance)
Wednesday: asparagus soup, swiss chard frittata
Thursday: stir fry soba noodles with vegetables and tofu
Friday: roasted fish with chickpea and deconstructed pesto salad (you can replace the tomatoes with artichoke hearts, either from a jar or frozen/defrosted and roasted at 400 degrees for 20 minutes with olive oil, salt and pepper).
Saturday brunch: cucumber hummus roll ups
Sunday: ginger peanut butter ground turkey stir-fry from The Defined Dish (it calls for 2 pounds of ground turkey and I will cut that in half and swap in approximately 1 pound of riced vegetables), steamed rice
Here's what you can do ahead if it helps you:
Sunday:
Make salad dressing
Wash greens
Roast sweet potatoes
Make marinade for chicken
Monday:
Make mint drizzle
Marinate chicken
Tuesday:
Sauté Swiss chard for frittata. You can make the frittata today and reheat tomorrow.
Thursday:
Cook chickpeas if making from scratch
I have LOVED seeing all your creations of my recipes on Instagram. If you make any of my recipes, please tag me @pamelasalzman #pamelasalzman so I can check them out!
My cookbook, Quicker Than Quick, is on sale for $14.99 on Amazon! If you have 1 minute, would you mind leaving a review on amazon? I would be so grateful, thank you! Take a peek at my first cookbook "Kitchen Matters"!