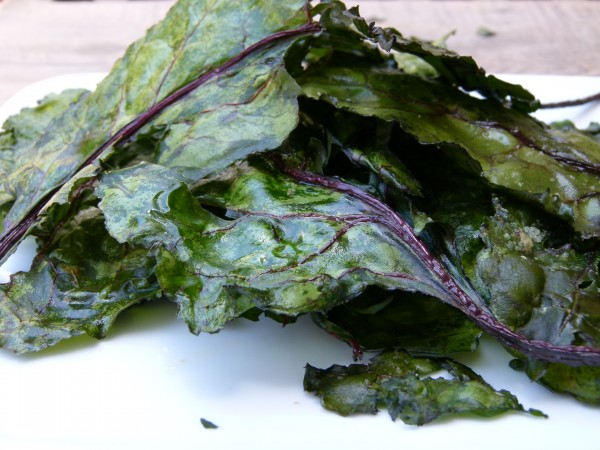 Daughter #1 is lucky enough to be attending a great high school summer program at an East Coast university for the next 6 weeks.  My daughter, Mr. Picky, and I are currently en route to get her there and settled before he and I spend a week on Long Island with my family.  Because Daughter #1 had finals up until yesterday afternoon, there was no packing done until…last night.  So not my style to do things at the last minute, but I needed to supervise what went into that bag.  I love the idea of letting the kids take responsibility for themselves, but there is a certain amount of guidance that I needed to impose offer in this situation.  Clothing that looks like something I use to mop the floor should stay home.  Outfits can most definitely be repeated during a 6-week time period.    Not every single pair of underwear that one owns needs to be packed.  Repeat after me, "I can do laundry."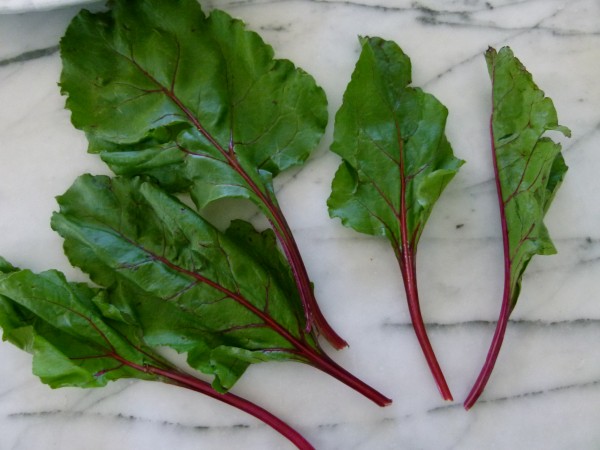 It's a huge contrast to when I will prepare Mr. Picky for 2 weeks at sleepaway camp next month.  Most of the clothes we pack him will come back unworn.  And even though he showers every day at home, I doubt he will shower at camp more than twice.  "The lake gets me clean, Mom."  Whereas my daughter brought a separate carry-on bag just for toiletries, including her straightening iron, hair dryer and several brushes, Mr. Picky packs a toothbrush and toothpaste and a body wash that doubles as shampoo, which, like I said, he probably won't use.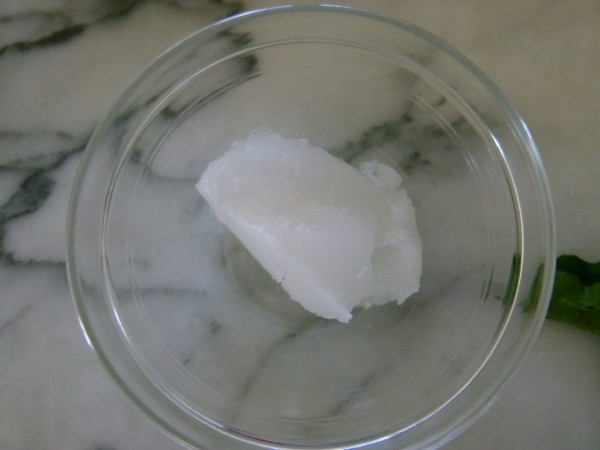 Both scenarios make me chuckle and say something about each of them.  I was thinking about that late last night when I finally got around to packing for myself.  It seriously took me 15 minutes to pull my personal items together for my week at my parents' house.  I need very little as I keep some basics there and I do laundry regularly.  But I do spend A LOT of time packing food.
First there's the food I bring to my parents' house, like homemade granola, dried persimmons from the farmers market for my dad, truly raw almonds and my nut milk bag so I can make almond milk, and a few ginormous lemons from my tree just to show off a little, among other things.  And then there's food to eat on the airplane because I just cannot deal with boxed "snack packs."  Cannot deal.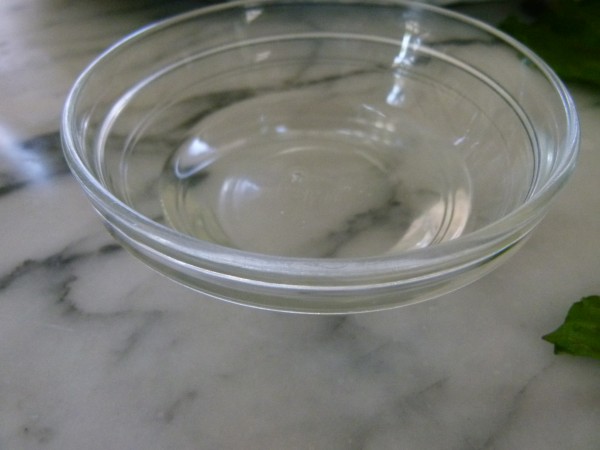 I always pack a lot for long flights because I am a total crankypants if I get hungry.  So I swear I spent more time yesterday prepping for a hot breakfast at home, as well as lunch and snacks on the plane than I did packing for all three of us combined.  No joke!  I made pancake batter and fresh blueberry sauce for breakfast.  Then I put together containers of raw veggies and cut fruit, sushi rice and edamame for Mr. Picky, quinoa, roasted vegetables and salad dressing for my daughter and myself, as well as trail mix and these awesome beet green crisps.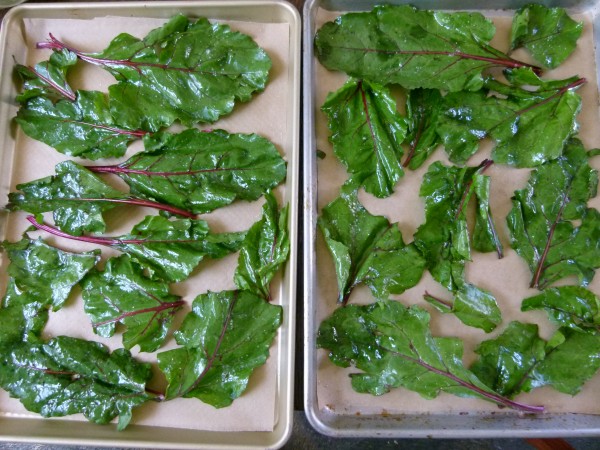 Can you believe it took me all this time to get to the fact that this post is about beet green crisps?  Anywaaaaaay, I was having lunch at my friend Marta's last week after I had a Panchakarma treatment which I promise to tell you about soon.  Lunch was dal, basmati rice, roasted beets, green beans and these crispy greens which I thought were Swiss chard.   You've heard of kale chips, so think that but with Swiss chard leaves instead of kale.  SO AWESOME!!!!!  Light and crispy with a little sea salt and not quite as strongly flavored as kale.  Addictive.  I couldn't stop thinking about them.  Then it hit me that the leaves were much smaller than Swiss chard and she had made beets for lunch, so they were obviously beet greens.  By the way, beets and Swiss chard are related and the leaves from both taste very similar.  I use them interchangeably, but normally if I buy a bunch of beets, the greens aren't enough to make a side dish for all of us for dinner.  I just found my new favorite way to use them!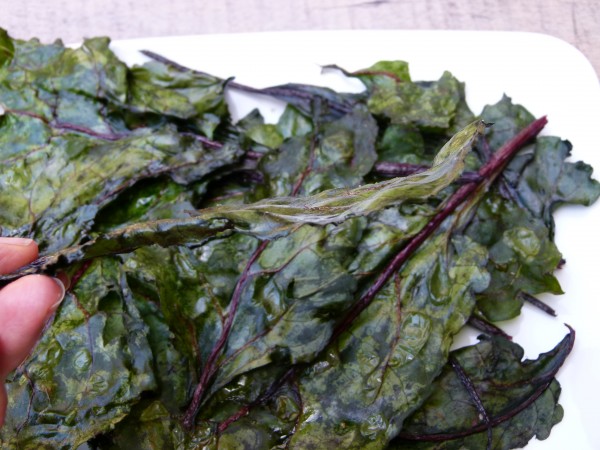 You know you should be eating more dark green leafy vegetables, as they are among the most healing foods on the planet.  This is a great way to enjoy your greens and these crisps would have made the perfect snack for traveling if I literally had not eaten the entire platter after I photographed them.  Literally the entire platter.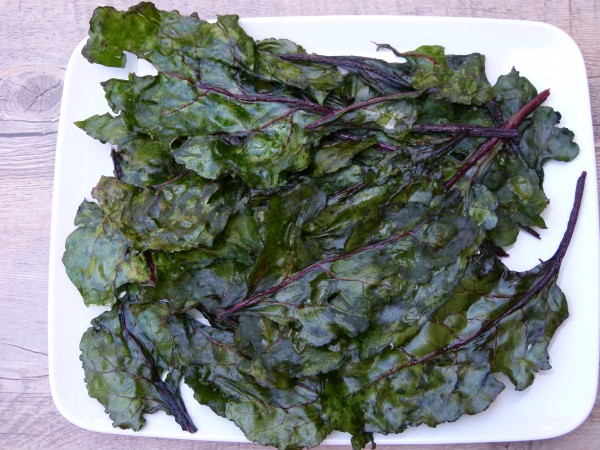 Beet Green Crisps
Ingredients
1 bunch fresh beet greens, washed and dried well
unrefined coconut oil, melted or olive oil for coating the greens
fine sea salt to taste
Instructions
Preheat the oven to 350 degrees.  Line 2 baking sheets with unbleached parchment paper.
You can trim the stems off the leaves and just roast the leaves if you want.  I did a mix of both.  The stems become very tender, but not crispy.  Place the greens in a large mixing bowl and drizzle with a little coconut oil.  You only need enough to lightly coat the leaves.  Rub a little coconut oil on both sides of the leaves and arrange the greens in one layer on the prepared baking sheets.  Sprinkle with a little salt.  Be conservative with the salt since beet greens are high in natural sodium.
Bake for 5 minutes and then turn the leaves over and bake for another 5 minutes or until dry and crispy.  Oven temperatures vary wildly, so if your oven runs hot, you may want to check the greens after 3 minutes.  They won't taste good if they're burned!