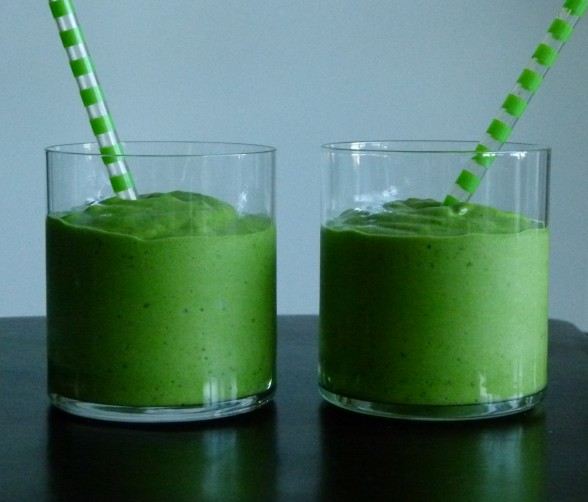 Are you having trouble getting your kids or significant other to eat green food?  If so, your big chance is coming up and I don't want you to miss out. Instead of looking at St. Patrick's Day as a day of corned beef and cabbage, artificially-dyed green bagels and Irish soda bread, it's actually a huge opportunity to bust out the healthful greens.  Why?  Because this holiday is all about green and it would be festive to serve green food.  I'm not talking green-sprinkled sugar cookies, but Leprechaun Juice of course!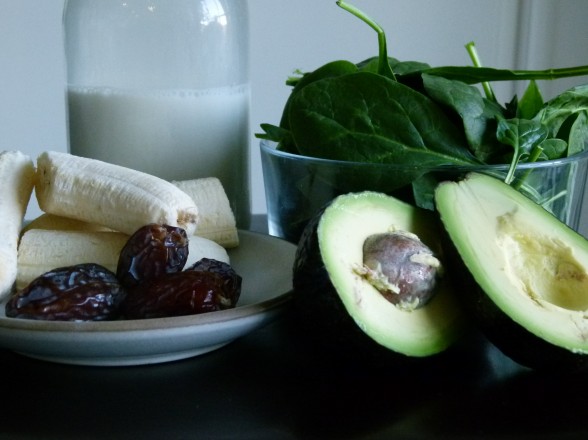 Leprechaun Juice is what I first called this delicious spinach and avocado smoothie years ago and my kids thought I was a really awesome mom.  For all I know, they probably thought I put food coloring in the blender to turn everything this vibrant green or that I picked it up at the 7-Eleven because St. Patrick's Day is a holiday and I can be fun that way.  Well, you and I know each other pretty well by now to know that there ain't no food coloring in my smoothies let alone my arts and crafts basket (if I actually had one.)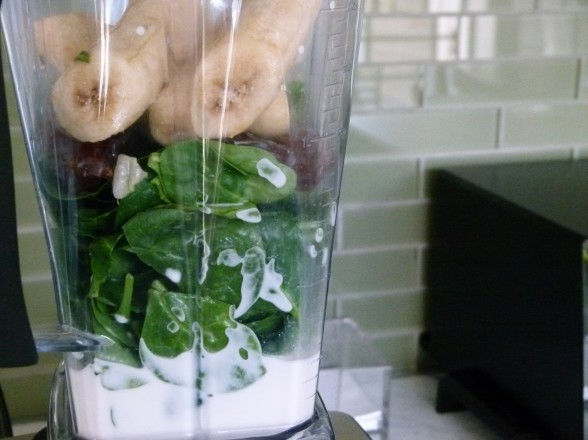 In fact, raw baby spinach gives give this drink its vibrant color as well as more nutrition than almost any food out there (think folate, antioxidants, Vitamins C and K, iron, magnesium and chlorophyll.)  Spinach blends really well in smoothies because it's tender and it doesn't taste like spinach, especially when you toss some extra sweet bananas and dates in there.  Dates and ripe bananas are my secret weapons when I want to use a natural sweetener.  In fact, I buy several bunches of bananas at a time which I allow to ripen until they're super sweet.  I peel them and then keep them in the freezer for great smoothies, acai bowls and to dip in chocolate.  You might be thinking the most unusual suspect here is probably the avocado.  But its richness makes this smoothie as thick and creamy as a milkshake with absolutely no weird flavor. I am truly the president of the avocado fan club.  They are full of fresh, high-quality fat, loads of Vitamin E and fiber.  And it's that fat that helps us absorb the fat soluble vitamins and antioxidants, especially the carotenoids in spinach.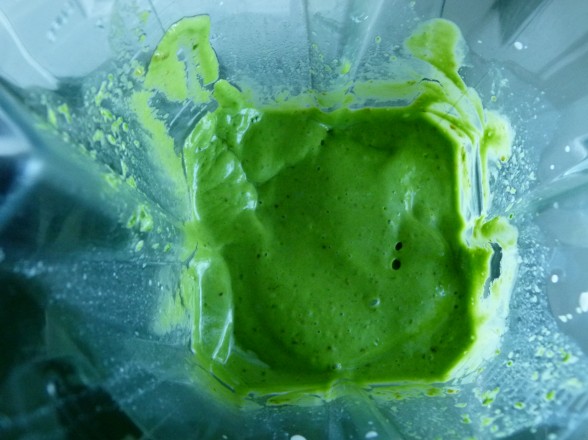 Mr. Picky has a cutie-pie friend that walks with us to school every Thursday morning.  According to his mom, he rivals my son in pickiness.  I don't think she could have ever predicted that her son would be the one operating our juicer every Thursday morning and the first one to gulp down kale, apple and celery juice.  She was really tickled when I sent her a photo of the two "picky boys" slurping their green shakes.  One of the best things you can do is not to assume your kids or significant other won't like something.  Worst case scenario here is that if you have no takers for Leprechaun Juice, there will be more for you!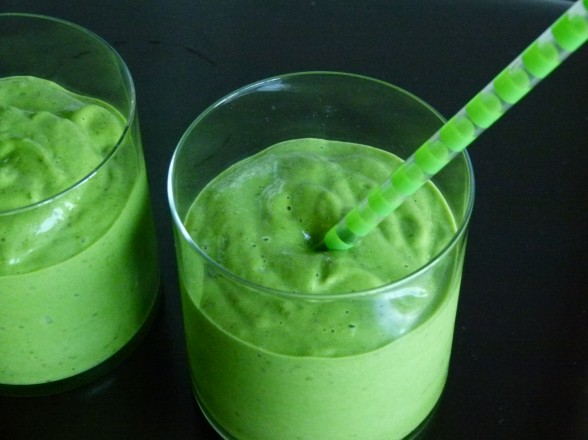 Spinach and Avocado Smoothie
Serves:
makes 2 medium drinks
Ingredients
1 cup unsweetened almond milk or milk of choice
4 pitted dates or sweetener of choice to taste, such as raw honey or pure maple syrup
4 cups spinach leaves
½ ripe avocado, pitted and peeled
2 frozen bananas, cut into chunks
Instructions
If you have a high-powered blender, such as a Vita-Mix, place all the ingredients in the blender and process until smooth.
If you do not have a high-powered blender, the dates may not get blended completely and may leave tiny little bits of date in the smoothie. If that bothers you, blend the almond milk and dates together and then strain the mixture. Add the remaining ingredients to the blender with the strained almond milk and blend until smooth. Or just use honey or maple syrup to sweeten instead of dates.