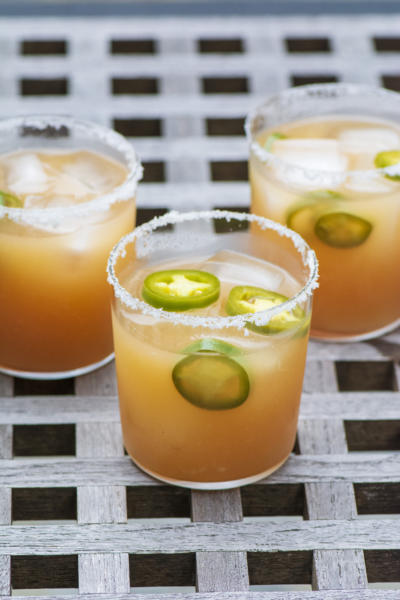 I haven't posted a cocktail in a long time since this mint, cucumber, and vodka cocktail.  The fact is, I am not much of a booze drinker.  I like my hot water all day every day 😉 plus a yerba mate or matcha in the morning.  But cocktails have come a long way in the last few years.  There are so many creative and delicious drinks that I have come across in local restaurants and when I travel.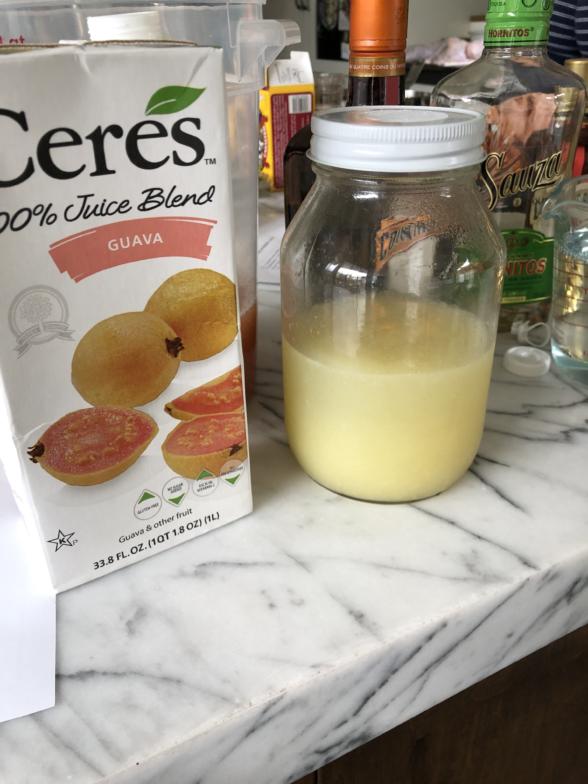 As I have gotten older, I am finding my tolerance for alcohol is waning.  Of course, maybe it's not age but instead my lack of drinking and keeping my tolerance up.  Who knows.  What I do know is that the only alcohol that I seem to metabolize without any side effects is tequila.  I can drink straight tequila over ice with some fresh lime juice and I won't feel drunk, headachy, hot or hung over (unless I drink too many.)  One glass of wine can actually make me feel awful.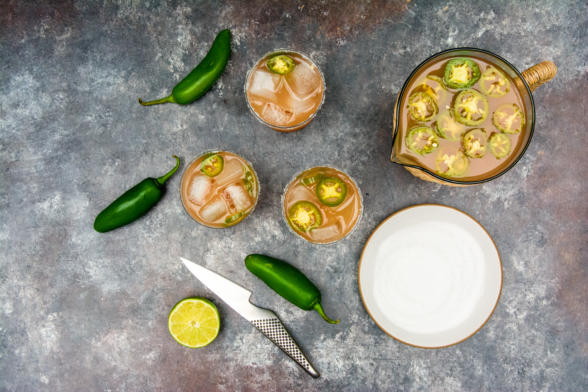 Enough about me and more about this cocktail.  My friend Devon served us this drink when she had us over for dinner last month.  I was instantly smitten.  It was spicy (which I love, but feel free to make it not spicy), slightly sweet but not too sweet, refreshing and delicious.  I immediately asked for the recipe which she said came from her friend Nicole.  If you know the true origin of this recipe, feel free to let me know and I will provide credit.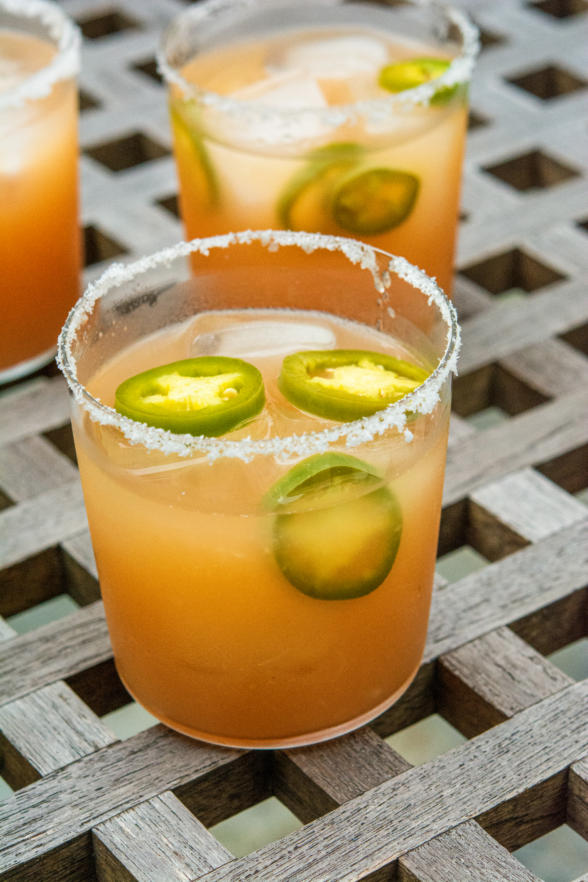 There's something about the flavors that remind me of a margarita, which is tequila, lime and, usually, Triple Sec.  I love margaritas and the addictive combination of sweet, sour and salt (on the rim of the glass.)  I like them even better when they're spicy!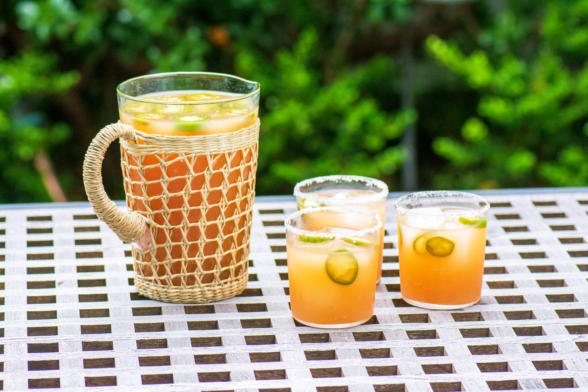 Is this healthy?  Not really.  I don't think alcohol is good for you, but most people drink it anyway.  I've heard some wellness people speak about tequila being some magical, healthy alcohol as long as you consume one that is 100% agave spirits, as opposed to Jose Cuervo which apparently is cheap tequila mixed with corn syrup.  Yuck.  I'm very suspicious of any argument that tries to prove that any alcohol is beneficial, but one drink every now and then is probably no worse than any other "occasional food."  My message is always to make the best choices you can and eat as clean as possible as often as possible.  I'd rather make my own spicy tequila cocktail with organic ingredients than non-organic and control the amount of sweetener used.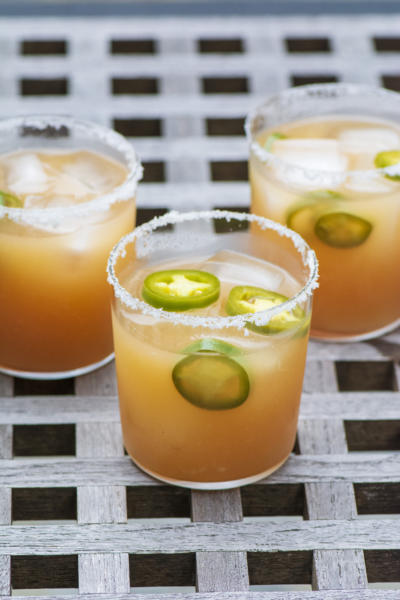 I made this cocktail for some friends a few weeks ago and everyone loved it.  It's perfect for a party because you can prepare the entire drink a day or two in advance and it's ready to serve.  In fact, if you do make this spicy, you need to marinate the jalapeno slices in the drink overnight so it infuses spiciness into the cocktail.  I am looking forward to trying this with another nectar, such as peach, or a strained puree like watermelon!  If you make it, please tag me @pamelasalzman #pamelasalzman so I can see your creations.  Hubs and I are off to Portugal tomorrow, but I'll still be posting here and on social media, so please follow along!
Shop the tools for this recipe by clicking on the images below:

Spicy Tequila Cocktail
Ingredients
1 1-liter carton of guava nectar
1 cup freshly squeezed lime juice
1 cup orange liqueur, such as Cointreau
2 cups Tequila, such as Patron Silver
4 fresh jalapeños, sliced, seeds removed if desired
ice for serving
Instructions
The night before you want to serve this, mix everything except the ice in a large pitcher. This will allow the jalapeños to marinate.
The next day, pour the cocktail mixture over ice in individual glasses.
Notes
Feel free to rub the rims of the glasses with lime juice and dip in coarse salt.