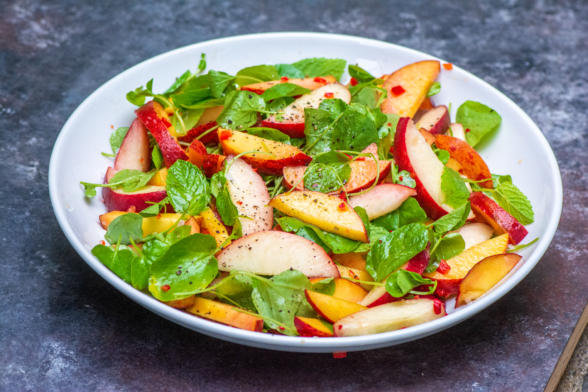 Did you know August is national peach month?  It is peak peach season right now and we are enjoying them in every meal, both sweet and savory.  Peaches are my husband's favorite fruit and probably in my top 3.  One of the things I find so interesting about produce is how many varieties exist of any particular kind of fruit or vegetable.  There are actually well over a hundred different types of peaches!  When I was growing up, we had one peach tree and it would give us all its fruit at once.  We would also go peach picking at a farm on the East end of Long Island.  I used to take my kids there as well when we were visiting my parents.  So much fun picking and then creating deliciousness with all our peaches.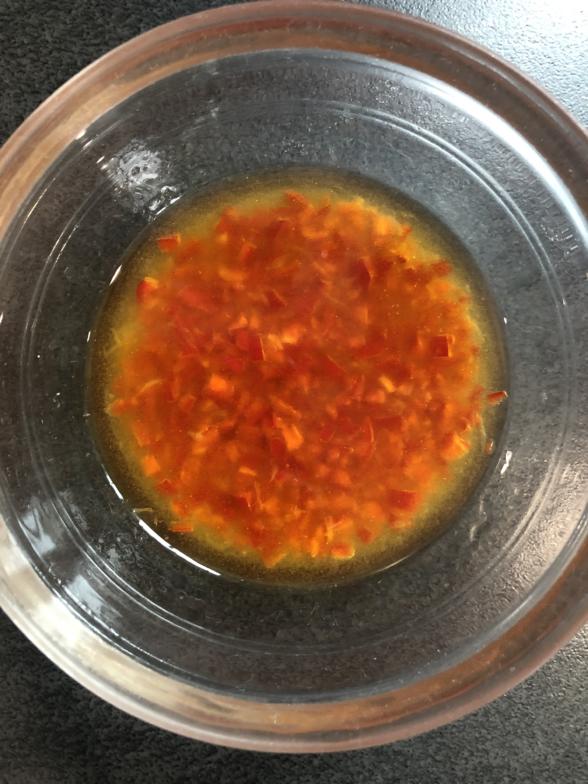 Summer fruit is so beloved in my house and I will not buy it outside of the season, so we are eating it like we won't see it again until next June (because we won't!)  Peaches are wonderful in desserts for sure, but they are also incredible in salads (like the grilled summer salad with spicy cashew dressing from my book) or on toast with ricotta.  I love peaches with herbs like basil and thyme as well.  You could do a beautiful drink with herb-infused peach puree.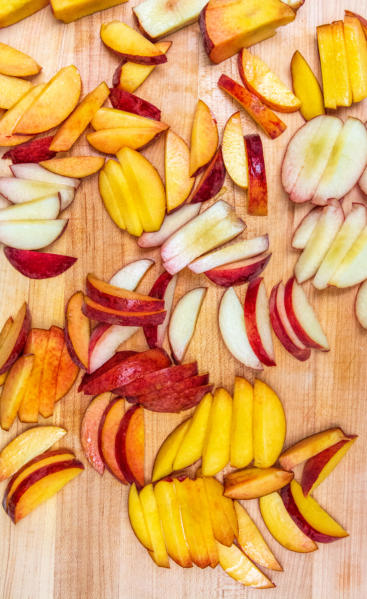 This salad was inspired by one I had at a new restaurant and I was taken aback by how good it was for something so simple.  That's my favorite kind of recipe.  Truthfully, you don't need a recipe to make this.  You can eyeball all the measurements if you like.  I love serving this with grilled seafood or chicken or with a quinoa salad.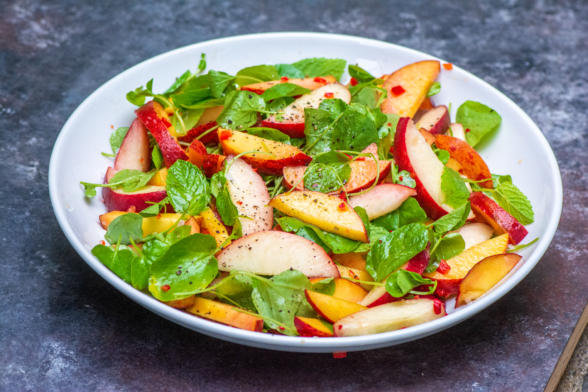 Something I added to this salad which I have never used in a class recipe before is watercress.  It's in the mustard family and was used medicinally to treat a variety of ills or just to maintain health.  It is one of the most nutritious herbs out there (especially high in calcium and antioxidants), but packs a peppery punch, much like arugula.  I love balancing something sweet like peaches with something spicy and pungent like a chili pepper and the watercress.  So if watercress isn't available, use arugula or dandelion leaves.  If neither is available, try some spinach and chives.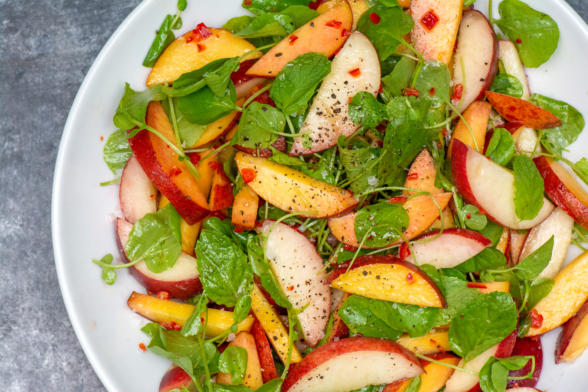 I ate the leftovers of this salad for breakfast one morning and I was thinking a thin schmear of unsweetened Greek yogurt on the bottom of the plate would have been amazing.  Or a sprinkle of feta on top – equally great.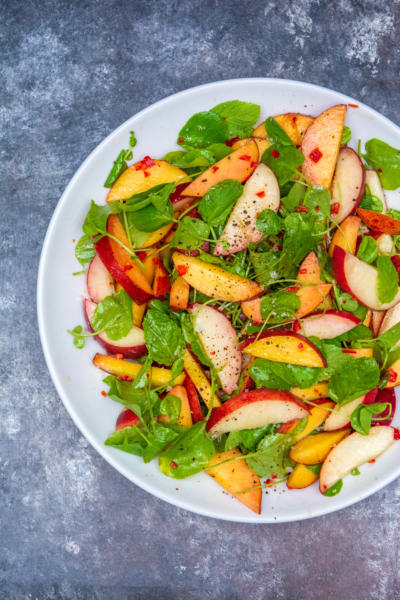 You can see here I used yellow and white peaches for a difference in color as well as flavor.  Yellow peaches have a little more acid, but more flavor, and white are a little sweeter.  You can use nectarines here, too. I'm sure you can guess that peaches and nectarines are very closely related!  Enjoy whatever you can get while the getting is still good!
Please show me what you're making by tagging me #pamelasalzman @pamelasalzman.  I love seeing your creations!

Peach Salad with Chili and Lime
Ingredients
1 red chili, seeds and stem discarded, minced
2 Tablespoons fresh lime juice (about 1 lime)
2 Tablespoons unrefined, cold-pressed extra-virgin olive oil
6 ripe, but firm peaches, sliced
1 bunch of watercress, tough stems trimmed*
8 fresh mint leaves or more if you like mint
1 teaspoon Maldon salt or any finishing salt
¼ teaspoon freshly ground black pepper
Instructions
In a small bowl, whisk together chili, lime juice and olive oil.
Place peaches, watercress and mint in a medium sized bowl.
Pour the chili-lime mixture over the peaches and greens. Toss salad until dressing is evenly distributed. Sprinkle with a generous amount of flaky salt and black pepper.
Notes
*Can substitute arugula, if preferred.