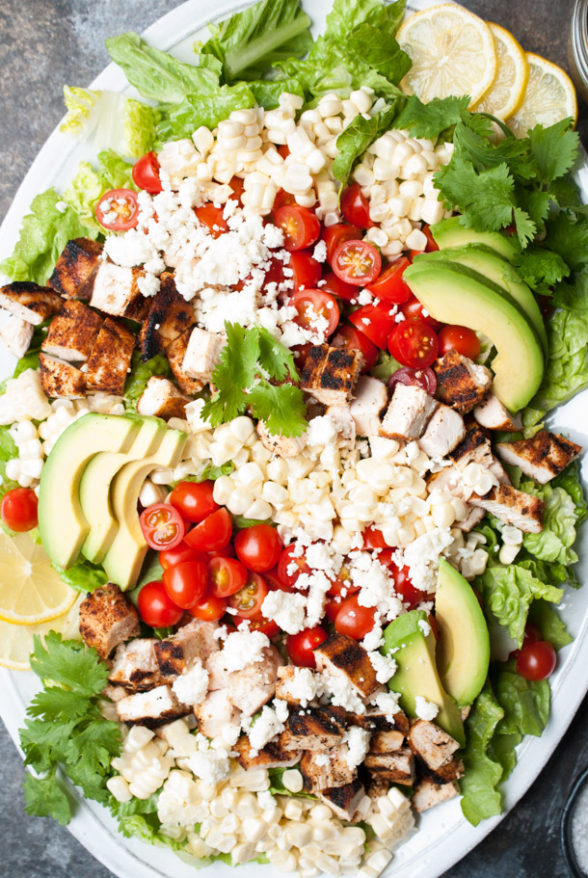 I had the loveliest week with my entire family at my parents' house on Long Island.  Lots of kids, great weather, fun times and it was a relaxing week for me coming off a lot of travel and work related to my new cookbook.  I am spending this week alone with my husband and three kids for the first time since March, so I am super excited to be together and have some quality time.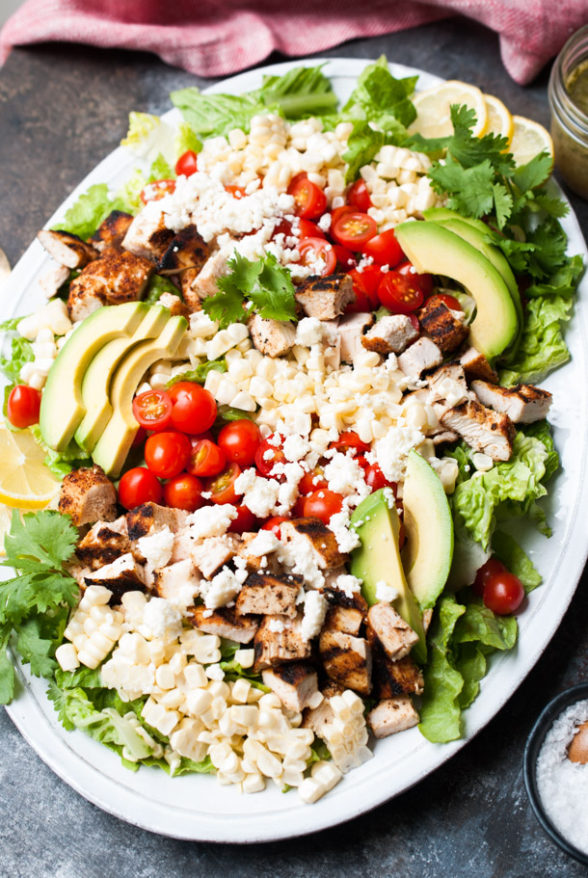 I posted a lot on my instagram stories about the meals I was orchestrating for the big crew we had at my parents' house.  I always receive a lot of requests for meal prep, product info and ideas for meals, so I tried to show as much as I could.  I did, however, receive quite a few messages from people who suggested that all the cooking I did was not relaxing, or it was so much work.  Nothing could be further from the truth!  Just to be fair, cooking for everyone was a group effort and I was merely the director.  I planned the meals in advance and figured out the timing of the cooking, but everyone pitched in.  My mom and my sisters and I cooked together, which was so fun and relaxing, actually.  We talked about life and joked around and we were spending time together, so I can't imagine what could be better.  And unless we just met, you probably know I like to cook LOL!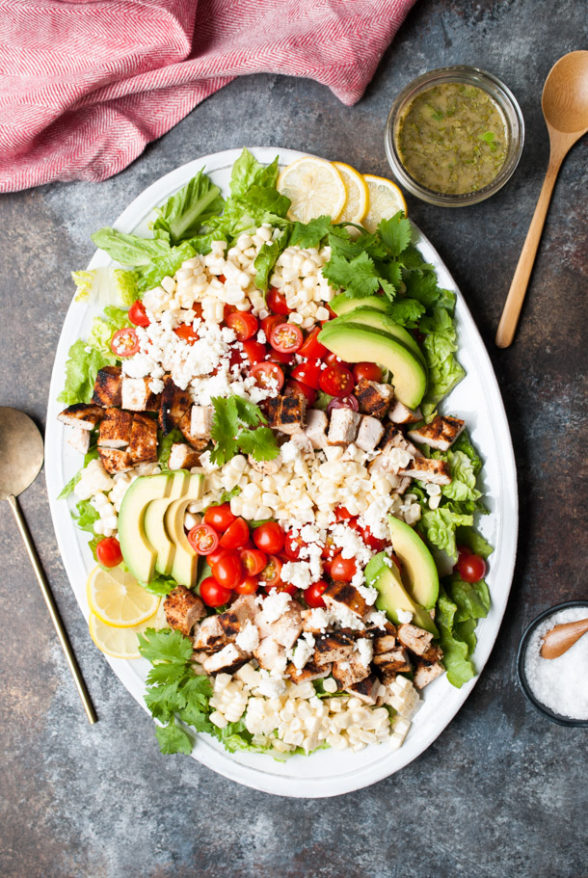 One thing that made my life really easy is that all my nieces and nephews are great eaters.  Obviously, no one eats everything, but that's normal.  I don't like every food!  But there was enough variety and by now, I know what works and what doesn't.  (Simplicity is best.) I did a lot of DIY meals, including a breakfast burrito bar, pizza night, burger bar, acai bowl bar, clambake and others.  I also made a lot of salads, and the kids loved them.  Sometimes I composed the ingredients on top of a bed of greens (keeping each ingredient separate) and sometimes I just made a salad bar and put the dressing in a jar on the side.  This Mexican Cobb salad was not one I made for my family, but it was a big hit in my classes.  It's not a true Cobb at all – no hard boiled egg, no bacon – so I know I'm taking some liberties with the name.  But you can add those ingredients if you want and they would fit right in.
This is an ideal light, but substantial summer salad that you can make as a meal or it would be perfect for any summer pot luck (Labor Day weekend BBQ?).  The dressing is outstanding, so play around with mixing up the ingredients as you wish and you'll still love it!

Mexican Cobb Salad Recipe
Ingredients
For the dressing:
4 Tablespoons cold-pressed, unrefined extra-virgin olive oil
2 Tablespoons red wine vinegar
1 Tablespoon freshly squeezed lemon juice
1 teaspoon Dijon mustard
1 small clove garlic, minced
¼ teaspoon sea salt
¼ teaspoon freshly ground black pepper
2 Tablespoons chopped cilantro (or more if you love it)
2 boneless, skinless chicken breasts, about 6 ounces each*
2 teaspoons paprika
1 teaspoon ground cumin
½ teaspoon garlic powder
½ teaspoon sea salt
freshly ground black pepper to taste
1 head romaine lettuce, chopped
3 ounces queso fresco, crumbled or feta
fresh corn kernels from 2 large ear of sweet corn, about 2 cups (I love raw corn in the summer, but if they're not super fresh, put the ears in boiling water for 4 minutes, cool and cut the kernels off the cobs instead)
2 ripe but firm avocados, peeled and pitted, cut into cubes
1 pint cherry tomatoes, halved
Instructions
To make the dressing, place all of the ingredients into a bowl or a screw top jar and whisk or shake to combine, stir in cilantro. Set aside.
Heat a grill to medium. In a small bowl mix together paprika, cumin, garlic powder, salt and pepper. Season chicken on both sides with the spice mix. Grill chicken until cooked through, about 4-5 minutes per side. Set aside to cool, then slice into 1" slices.
Arrange the lettuce on a large platter and drizzle with enough dressing to coat lightly. Toss. Arrange the remaining ingredients in rows on top of the lettuce and drizzle with the remaining dressing.
Notes
*Pound breasts inside of a Ziploc if they are very uneven. You can also remove the tenders and grill separately.
Feel free to add hard boiled egg and/or cooked (nitrate-free) bacon.