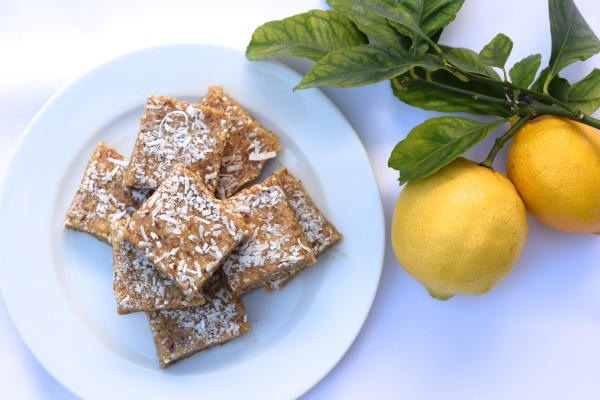 My friend Elise Museles over at the blog Kale and Chocolate recently released her cookbook, "Whole Food Energy," and I couldn't wait to dig into it.  I don't normally say that about a cookbook, but hers is loaded with recipes for nutritious, energy-boosting snacks, which is where I sometimes fall short on a wide variety of good homemade options. I am a very busy mama, but I still want to incorporate nutritious whole foods into our daily lives, or at least as much as possible.  The theme of the book is keeping your body nourished throughout the entire day, including between meals.  Elise encourages her readers to think outside of the 3 square meals a day and listen to their bodies.  The book is very easy to navigate since Elise color-codes each recipe and puts them into categories: Energize (to kick-start your system), Sustain (to keep you going), and Replenish (to wind down and restore) and each recipe has ingredients carefully selected to fit those descriptions.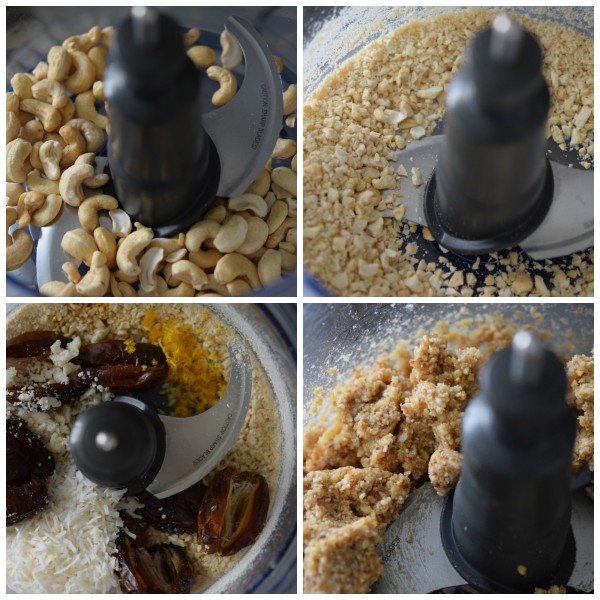 What I love about her book is that not only does she offer up great basic recipes for smoothies, juices, bars and the like, but offers several variations of each, which provides inspiration and will keep you coming back for more each time to experiment with all of the different flavor combinations.
The book also offers a lot of other information too such as what tools will help you with executing all of the recipes as well as how to stock your pantry with whole foods that will aid you in your venture to a healthy lifestyle.  She even includes detailed information about what each product does for the body and why you should be incorporating it.  It really is just a wealth of information with gorgeous, amazing recipes to boot!

Though it was hard to choose from the pages of delicious looking breakfasts, snacks and treats that are all my absolute dreams come true, I narrowed in on these Luscious Lemon Bars, and I wanted to share the recipe with you!  These are a completely raw, grain free bar that come together quickly and just need a quick 1 hour chill in the refrigerator.  I love traditional lemon bars, but I never make them since they are loaded with refined sugar.  These are absolutely delicious and even better and more satisfying than the "normal ones."  And lemons are in season right now so that's an extra bonus!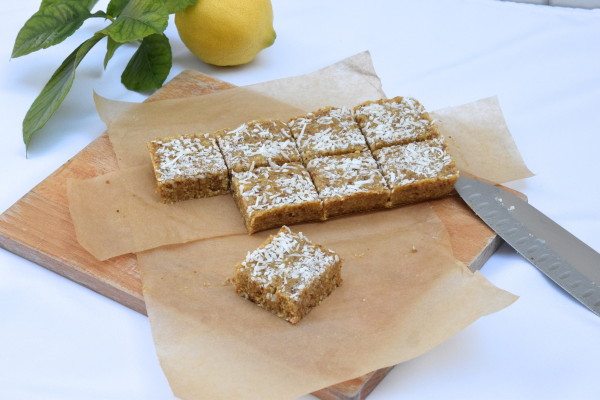 Even though these feel like a treat to me, Elise places these bars under the "Sustain" category, since they are loaded with complex carbs, protein and good fats to help you last until your next meal.  I think they would be a perfect portable snack for traveling or for after a workout.  With wholesome ingredients like cashews, dates, lemon and coconut butter, this is a truly good tasting and good-for-you snack.  I can't wait to try the Fudgy Brownie Version of these!

Luscious Lemon Bars from Whole Food Energy Cookbook
Author:
Elise Museles from Kale and Chocolate
Ingredients
1 cup raw cashews
1 cup Medjool dates, pitted
2 Tablespoon freshly squeezed lemon juice
1 Tablespoon coconut butter
1 teaspoon grated lemon zest
½ cup unsweetened shredded coconut plus 1 Tablespoon for sprinkling on top
½ teaspoon pure vanilla extract
Instructions
Line a 9 x 5-inch loaf pan with parchment paper.
Place cashews in a food processor and pulse until finely chopped, with some small chunks remaining. Add the remaining ingredients except for 1 tablespoon of shredded coconut for the topping. Pulse until the ingredients start to stick together. Do not process until smooth, as the texture helps hold the bars together.
Transfer the mixture to the prepared loaf pan and use a sheet of parchment paper on top to press and flatten evenly using the palm of your hand. Sprinkle the coconut on top, then cover the pan with parchment paper. Place the covered bars in the refrigerator for 1 hour before slicing into 8 individual bars.