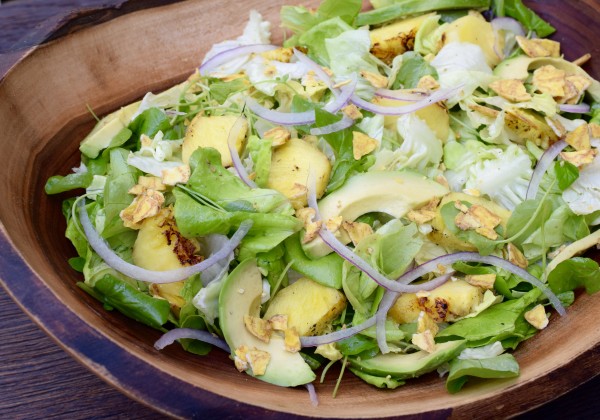 I am not much of a drinker, at least anymore. 😉  If you've known me for a long time, you know that way back in the day, I used to enjoy a cocktail more often than not.  Nowadays, I have very limited tolerance for it and therefore I pretty much abstain except for a glass of wine once a month or so.  The headaches the next day just aren't worth it to me.  My husband says that's the price I pay for being so clean.  Ha!  But one of my favorite cocktails used to be a mojito, a Cuban drink with rum, mint, sugar and lime juice.  It's super refreshing and light.  I had my first mojito in Cuba about 14 years ago and I became an instant fan.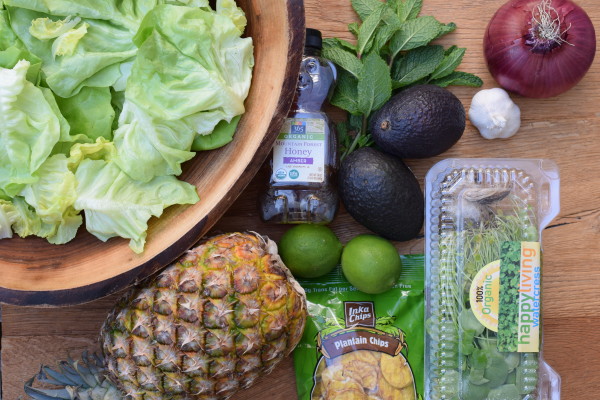 I came up with this salad for a Cuban-inspired menu I taught last month and although it is not anything I ever saw when I was in Cuba, it reminds me of the tropical vibe there and the dressing in particular makes me think of a mojito since it contains mint, honey and lime juice. This recipe was probably the biggest hit last month.  That said, 99% of the people that come to my classes are women, and women love salads.  I always make so much extra of all my salads for classes because I know everyone loves to load up on them.  No matter if I doubled, tripled or quadrupled this salad, there were never any leftovers!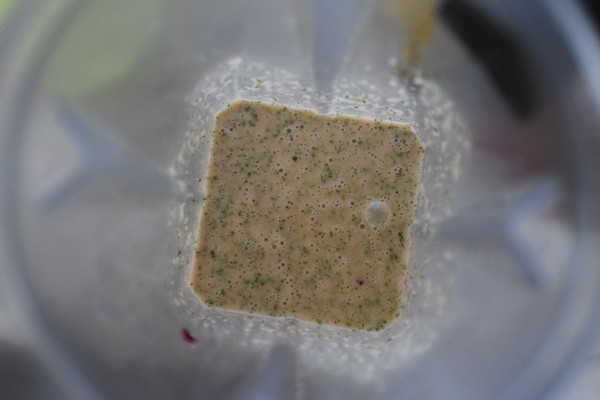 Even though this salad has more of a Caribbean flavor, I think you can definitely add this to any Mexican menu (reminder:  Cinco de Mayo is coming up!) and I can already tell this will be a perfect summer BBQ menu addition.  The dressing is particularly delicious and you might recognize it as a tweaked version of the mint dressing on this salad and this salad.  It is so so good and very clean.  I added watercress to this salad which is optional, but it is off-the-charts nutritious and worth considering.  Watercress alone can be too peppery and strong, but it's a great leafy green to mix in, especially to balance out the sweet from the pineapple.  Watercress is part of the cruciferous family and has cancer prevention benefits as well being an excellent source of the antioxidants vitamins A and C, as well as vitamin K, an essential micronutrient for bone health. It is also a rich source of lutein and zeaxanthin, two carotenoid nutrients that are known for their ability to protect vision and support cardiovascular health.  It's definitely worth a try if you can find it at your market.
Everyone's favorite part of the salad was the grilled pineapple though.  It was heavenly — just on the grill long enough to get some char marks, but not cooked.  And with that dressing!  Divine!  Pineapple is a unique fruit which contains significant amounts of bromelain, an enzyme that breaks down protein, possibly helping digestion.  Bromelain also reduces inflammation and may help reduce mucus in the throat and nose.  In addition, pineapple contains a significant amount of vitamin C and can help reduce the risk of macular degeneration, a disease that affects the eyes as people age.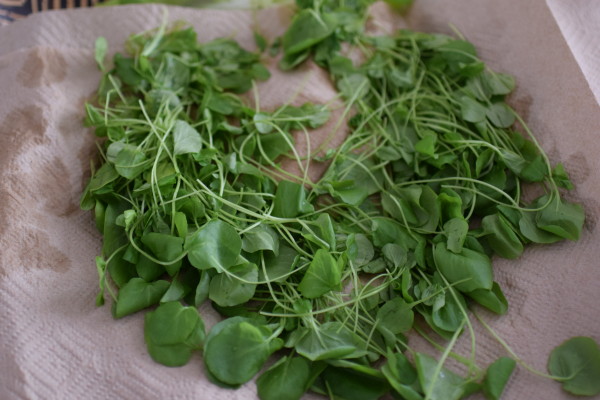 Like most salads, you can have all the components prepped in advance to the point of assembly.  Wash and dry your lettuce and watercress the day before, dressing made the day before, pineapple can be grilled a few hours in advance, avocado can actually be sliced an hour ahead and covered with plastic wrap to prevent oxidation.  The crushed plantain chips are completely optional, but they are our new favorite snack and add a fun crunch to the salad.  Plus plantains are very common in Caribbean cooking, just in their fresh form and fried!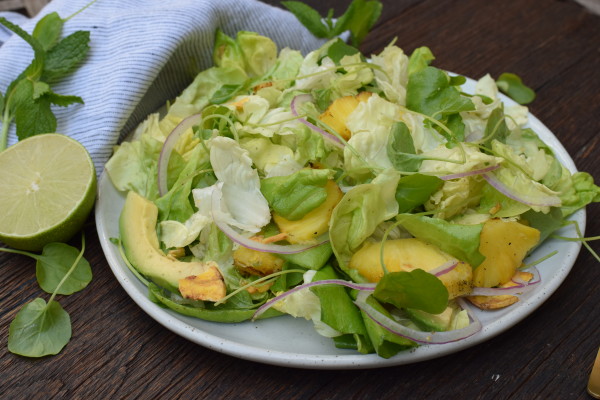 I would serve this with rice and beans, or a simple, well-seasoned piece of fish or shrimp, or grilled chicken. You will love this!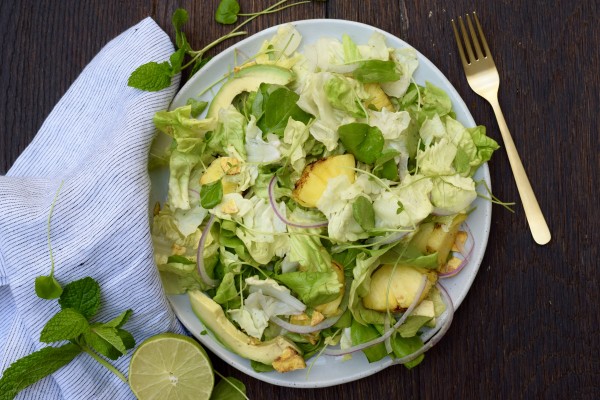 Grilled Pineapple Salad with Avocado and Mojito Dressing
Ingredients
¼ whole large pineapple, outer rind and core removed and sliced in half lengthwise
1 Tablespoon unrefined coconut oil, melted
sea salt and freshly ground black pepper to taste
For the dressing:
½ cup fresh mint leaves
1 clove garlic, minced
¼ cup diced red onion
3 Tablespoons freshly squeezed lime juice
1 teaspoon raw honey
¾ teaspoon sea salt
a few grinds freshly ground black pepper
6-7 Tablespoons unrefined, cold-pressed extra-virgin olive oil
10 cups torn Butter lettuce or Romaine lettuce, about 1 head
3 large handfuls watercress
⅓ cup sliced red onion, soaked in ice water for 10 minutes to cut the harshness, drained and patted dry
2 small avocados, sliced
¾ cup plantain chips, crushed (optional)
Instructions
Heat a grill to medium heat. Brush both sides of the pineapple slabs with coconut oil and sprinkle with salt and pepper. Grill for a few minutes on each side until you have nice char marks. Let cool and chop into bite size pieces.
To prepare the dressing: place the mint leaves, garlic, diced onions, lime juice, honey, salt and pepper in a blender or food processor. Begin to blend and with the motor running, adding the olive oil in a slow stream. Taste for seasoning.
Add the romaine and watercress to a bowl or serving platter and drizzle with some of the dressing. Toss to coat. Top with pineapple, red onion, avocado slices and crushed plantain chips. Drizzle with a little more dressing and serve. Take care not to overdress the salad.