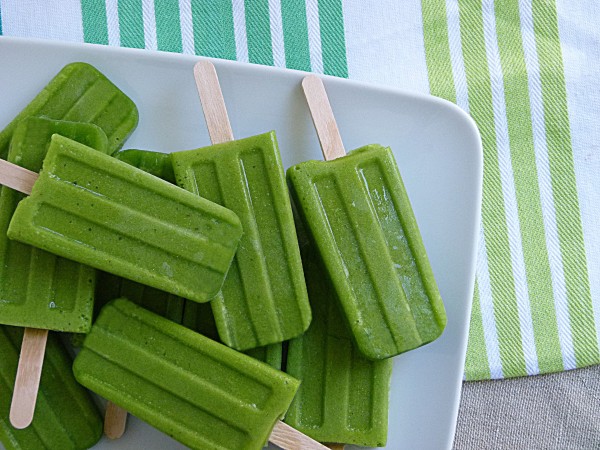 I am so excited to pick up Mr. Picky today!  He has been gone for 13 whole days and I sure do miss him and all his pickiness.  I can tell from the photos the camp posts online everyday that he is having such a fun time.  And just like I predicted in a previous post, I notice that most of the clothes we packed have not touched his body.  No problem.  Less laundry for me!  On the other hand, I have already sent two packages to Daughter #1 who forgot to bring her favorite white jeans, her "cool Bohemian gold sandals," and an umbrella.  Why do kids from Southern California never remember that it rains in every other part of the country, even in the summer?
Mr. Picky will surely come home and tell me about all the "awesome" food he had at camp.  He has no pickiness when it comes to "kid cuisine" — hamburgers, sugar cereal, pizza, French fries.  Is a detox appropriate for a 9-year-old?  I agree, probably not.  As long as he doesn't complain when I serve lots of green veggies tonight and tomorrow.  Woohoo!  My poor daughter is having the opposite experience at the college she is attending this summer.  The food is "so gross" and she is trying to make do with the salad bar and fruit and nut bars that she orders from Amazon.  The funny thing is that the food at her school is practically identical to what Mr. Picky is eating.  See what can happen to a picky child in few years!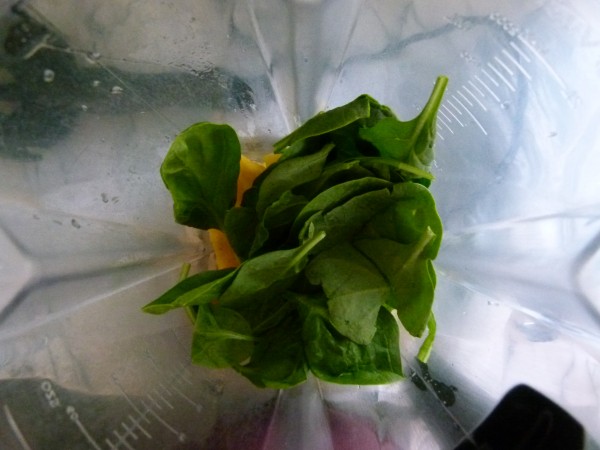 I just finished making these awesome green popsicles for Mr. Picky's return.  I figure they're a great way to ease him back into "Pamela cuisine."  I can look the other way if the kids eat non-organic ice cream or pizza every once in a while, but there are a few things that I just can't feed my kids.  Artificial food coloring is a total no.  I will tell you when I am giving you my opinion about something controversial, but there is no data out there to suggest that artificial dyes have no effect on the body. I was so inspired when Lisa from 100 Days of Real Food blog petitioned Kraft to stop using artificial colors in the macaroni and cheese they sell in the US.  Can you believe Kraft doesn't use these chemicals in the food they export to Europe?  But I guess enough people in this country don't seem to worry about the horrible effects of these chemicals on our bodies.  Popsicles are a big source of nasty artificial colors and flavors and they are beyond easy to make at home.  I remember as a kid freezing orange juice into paper Dixie cups and sticking a wooden stick in them.  They were great!  Who needs Red 40 and Yellow 6?  Blech!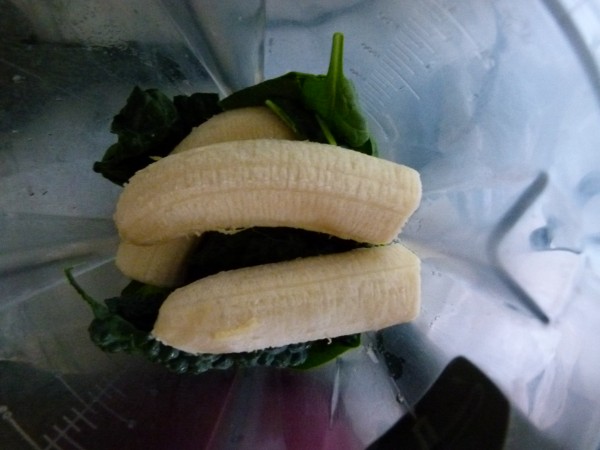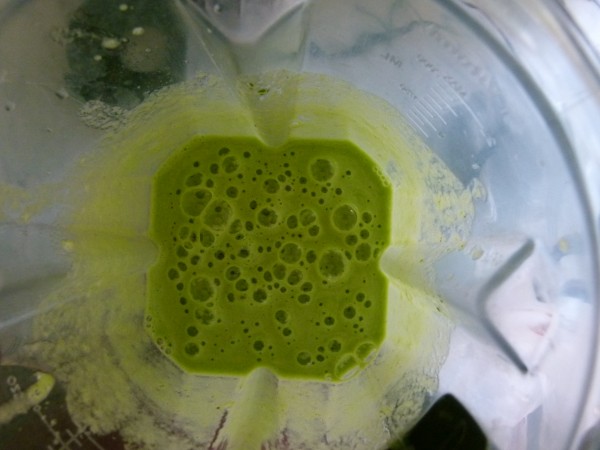 These green popsicles are totally delicious.  I would say they have a hint of pineapple, but otherwise I can't label them any particular flavor.  Pineapple and banana work well because they're naturally very sweet and their colors don't counteract with the green from the kale and spinach.  If you start blending blueberries or strawberries with greens, I can't say the popsicle color will be quite as nice.  But any smoothie that tastes good to you will taste just as good frozen into a popsicle mold, especially when it's a million degrees out.  Speaking of molds, there are many good options out there that don't contain BPA, another toxic chemical I advise you to avoid.  For these images, I used this BPA-free popsicle mold.  But I also have this stainless steel one which I love because you can very easily just run one popsicle under water to loosen it.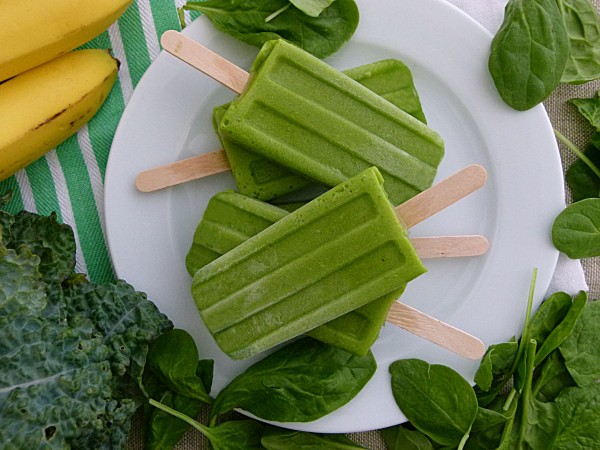 Hope you enjoy the rest of your weekend and that you find a way to stay hydrated and cool.  These popsicles will surely help!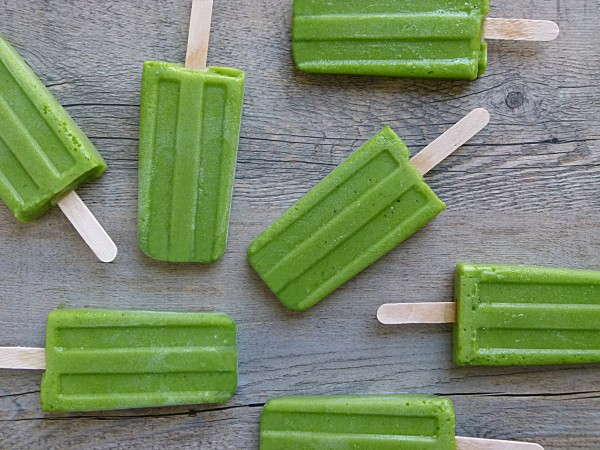 Green Monster Popsicles
Author:
Pamela, adapted from Delicious Living Magazine
Ingredients
½ cup spinach
¼ cup kale leaves, chopped (tough stems removed)
1 ½ bananas
½ of a whole pineapple, peeled and cut into chunks
⅔-3/4 cup water
Instructions
Combine spinach, kale, bananas, and pineapple in a blender and puree.
Add water and puree a second time.
Pour into popsicle molds or small cups, add Popsicle sticks, and freeze for at least 2-3 hours.