This post is sponsored by Vitamix and The Feedfeed.  All opinions are my own.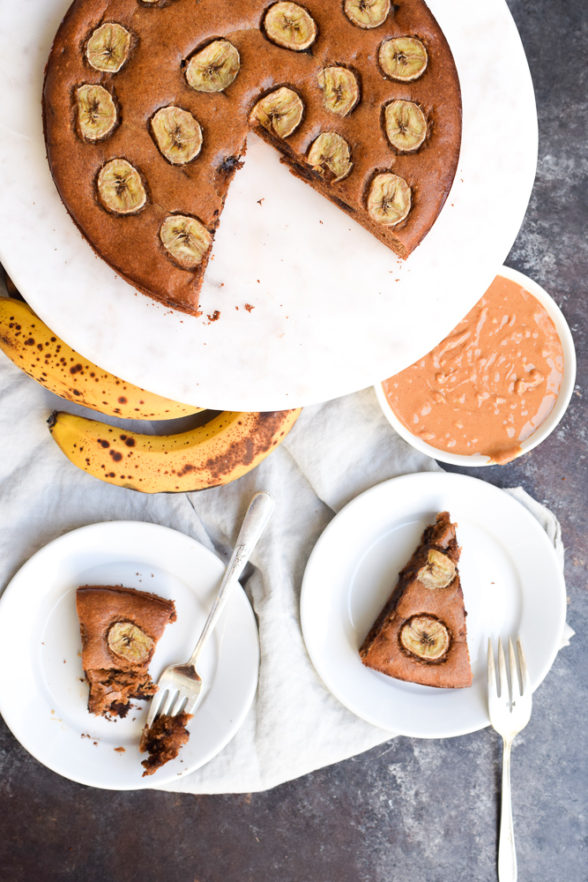 I've had my Vitamix for many, many years and it's the only appliance that stays on my counter 24/7 because we use it so much.  So when Vitamix offered to send me their new Venturist, I almost cried.  The day it arrived was like getting a new car.  I proceeded to make millet flour for my classes, nut milk for the week, and I forced my son to eat an açaí bowl, which was as smooth as silk.  I pretty much want to make everything in my Vitamix.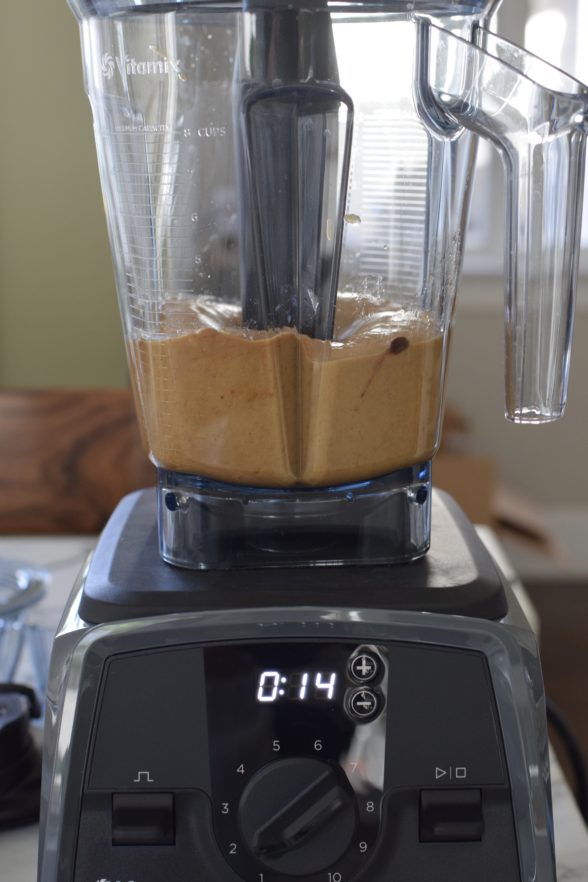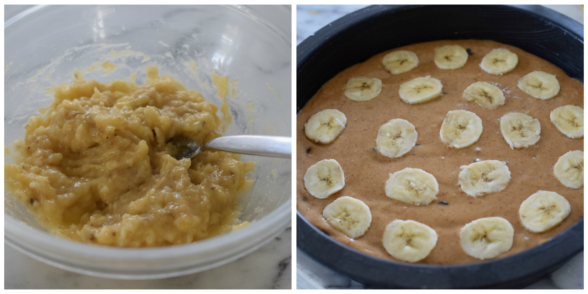 Next up was this grain-free peanut butter and banana snacking cake (a cake that is suitable for snacking and not quite as indulgent as dessert) which I blended up in the Vitamix with ease.  Instead of one bowl, one blender.  14 seconds is how long it took me to make this batter, and because there's no gluten, I don't have to worry about the batter getting overmixed.  I love grain-free cakes because the protein content is high and they stay perfectly moist for days.  In fact, the texture even out of the refrigerator is great.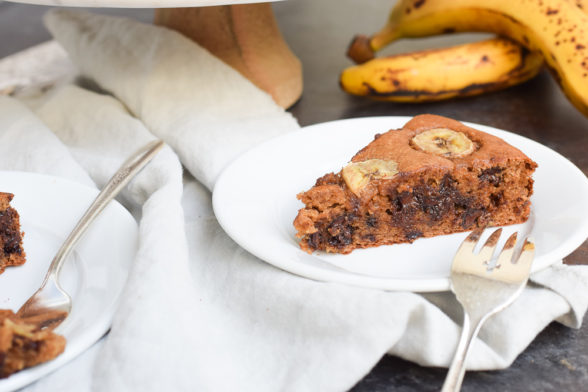 There are so many food trends that I get excited about, so many new ingredients to play with.  But I will never tire of a classic combo like peanut butter and banana.  This cake is simple, easy and tastes of peanut butter and banana in every bite.  It is not too sweet, in fact it is only sweetened with 1/4 cup of maple syrup and the natural sugars from bananas.  I ate a GIGANTIC wedge of this cake in the middle of the afternoon and it did not give me any sort of sugar crash.  My son, who we all know is rather picky, inhaled this cake.  Let's just say it didn't last long.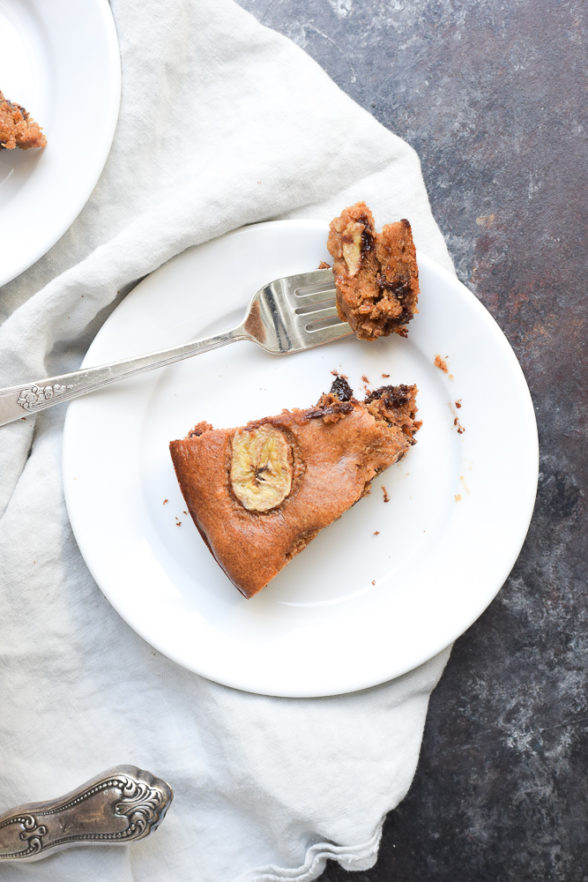 Grain-Free Peanut Butter-Banana Snacking Cake Recipe
Ingredients
coconut oil for greasing the pan
1 cup creamy or crunchy, unsweetened, unsalted peanut butter, raw or roasted
¼ cup pure maple syrup
¼ teaspoon sea salt
1 teaspoon baking soda
1 teaspoon ground cinnamon
pinch ground nutmeg
1 large egg
1 teaspoon pure vanilla extract
1 cup very ripe mashed bananas (2-3 bananas)
Optional: ¾ cup chocolate chips
½-1 extra banana, sliced to place on top of the cake
Instructions
Preheat oven to 350°F. Grease a 9-inch round cake pan with coconut oil and line the bottom with unbleached parchment paper.
Place all ingredients (except optional add-ins) in a Vitamix and blend until completely smooth and well combined. Stir in chocolate chips if using.
Pour batter evenly into prepared cake pan. Arrange banana slices on top of cake and bake for 25 to 35 minutes until just set and a toothpick comes out clean or with dry crumbs. Cool for a few minutes before removing from pan and allowing to cool completely on a cooling rack.