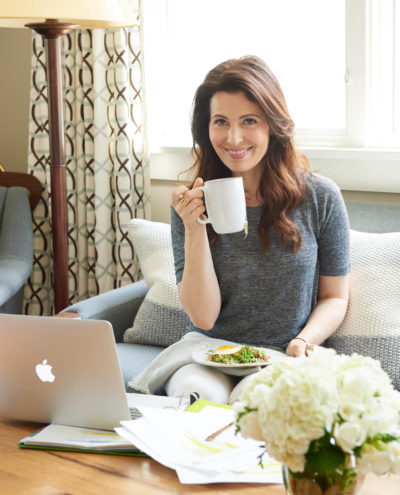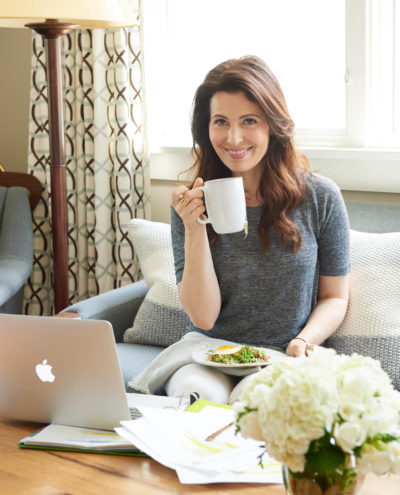 My advice for getting better when you're sick is not to get sick in the first place!  It's actually much easier to stay well than to get over a virus or a bacterial infection (or worse.)  You can read this blogpost from many years ago about how to boost your immune system.
That said, I usually succumb to some sort of cold or virus once a year and it's usually when I'm run down and pushing myself too much, which happened this year the day after Thanksgiving.  I was super sick for 2 days after Thanksgiving, but I rebounded very quickly.  Many people I know had a similar illness but they say it lingered for weeks.  Twice I posted a few Instagram stories about what I did to get better lickety split.  And since then, I have received many direct messages every day on Instagram which ask me to repeat my list of go-to cures because 'tis the season.  This clearly deserves a dedicated blogpost!
A few disclaimers:  I am not a doctor.  Before taking any supplement or herbal remedy, please consult your medical practitioner.  Furthermore, anything I recommend here is not sponsored in any way.  I am not getting paid, nor will I receive any compensation for making these recommendations. If you would like to share your favorite remedies, I would love to hear from you!  That's what this blog is for – sharing ideas and helping each other live our best lives!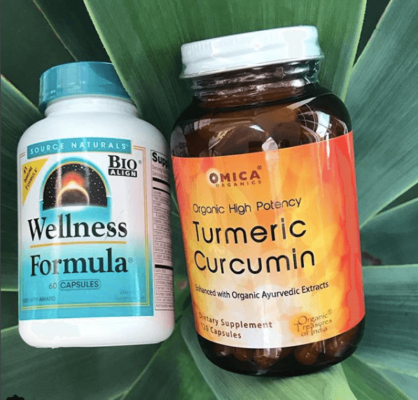 When I am not feeling well, here's what I do:
Most important: get in bed by 9:45 pm each night so that you are sleeping by 10:00 pm.  The body works on physical healing and restoration from 10:00 pm to 2:00 am each night.  Do not cheat yourself of this time!
"You cannot fix a bicycle if you're riding it," advised an acupuncturist to me many years ago and this has stuck with me all this time. It means you need to rest up the best you can so your body can heal itself.  Don't exercise like crazy or party all night or stress about the little things.  Chill out so you can get better fast.
Digestible foods – do not draw precious resources to the digestive system with hard to digest foods when your body needs to heal. Think soups, especially congee or kitchari (in my cookbook), cooked vegetables, rice, roasted or poached lean protein, sweet potatoes.  Avoid fried foods, dairy, fatty meats, raw vegetables, cold food/drinks and things that suppress the immune system like sugar.
Wellness Formula – I usually take one a day for general maintenance. When I don't feel well, I take 6 in the morning and 6 at night.
Emergen-C – I drink this in warm water twice a day if I'm sick.
Turmeric capsules with black pepper extract for inflammatory or viral conditions. I take Omica Organics liquid or tablets.
Zinc – effective at the onset of a bug, not so much if something has been lingering for a while. I take Nature's Way Zinc tablets or Cold-Eeze.
Oil of oregano extract – strong stuff, but very effective at supporting the immune system and fighting a virus. I use the drops in water.
Warm liquids, like warm water, homemade stock/bone broth, tea. I often make a concoction of warm water, fresh lemon, grated fresh ginger and grated garlic.  You can add raw honey to this if you like.  I also like Breath Easy and
For coughs – no cold foods or cold liquids, no dairy. Take elderberry syrup, such as Nature's Way Sambucus.  Keep the chest and neck warm with a scarf or turtleneck.
For ear aches – grate fresh garlic (you want a paste, not chunks of garlic) and mix with a small amount of olive oil. Saturate the end of a q-tip in the mixture and with the head tilted, squeeze the q-tip over the ear canal so that a few drops of the garlic oil enters the ear.  I used to do this with my kids at the onset of ear pain, several times a day until they felt normal and it would always stave off an ear infection.  Garlic is anti-viral and anti-bacterial.
Neti pot for rinsing the nasal passages. See this post here.
Call your doctor if you have a fever, fever + cough, intense pain in your throat when you swallow or ear pain for a few days.  There are obviously other signs of a bacterial infection as well, but this post is merely to offer the remedies that work for me at the onset of an illness also check tinnitus 911 reviews.  Here's to a healthy 2018!