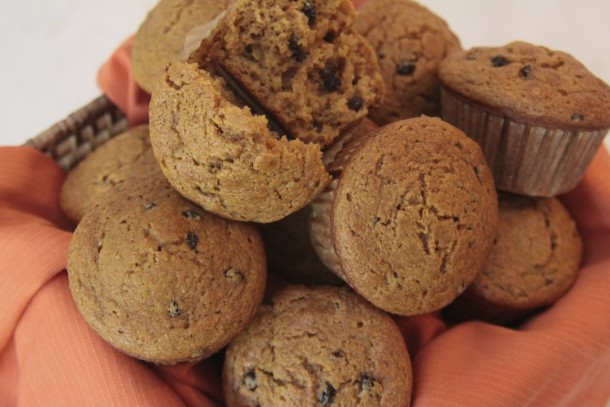 I prefer not to encourage too many desserts and sweets on this site.  There are so many reasons that sugar and refined sweeteners are bad for your health that I will devote an entire post to the subject in the future.  That said, we do have a need to satisfy sweetness, although not as often as we think we need to.   Whenever I make a dessert or sweet recipe, I aim to use far less sugar that is typically called for, or to substitute a less refined sweetener.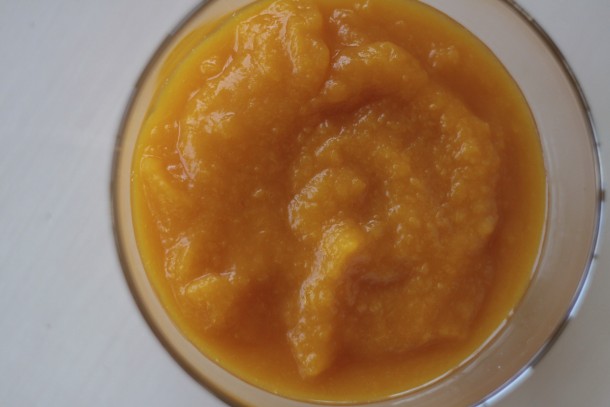 These muffins are nothing you need to feel guilty about.  Full of nutrient-dense pumpkin, and made with whole grain flour and pure maple syrup, you'll be making these for breakfast, lunch boxes, and soccer snacks.  They freeze well and can go from freezer to lunchbox.  By the time lunch rolls around, the muffin is ready to eat.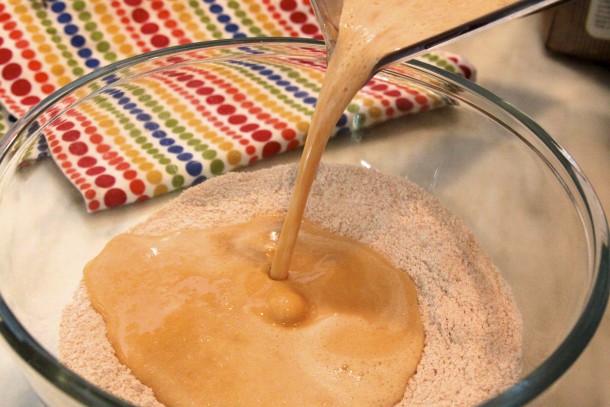 People ask me all the time about making substitutions, especially making recipes gluten-free.  I have made these muffins successfully with several different gluten-free mixes, including Bob's Red Mill and King Arthur.  I used Pamela's (not me) once, but didn't add Xanthan gum which I should have.  Also, feel free to sub out something else for the currants.  I did use mini-chocolate chips once for my son's soccer team and not a one was left!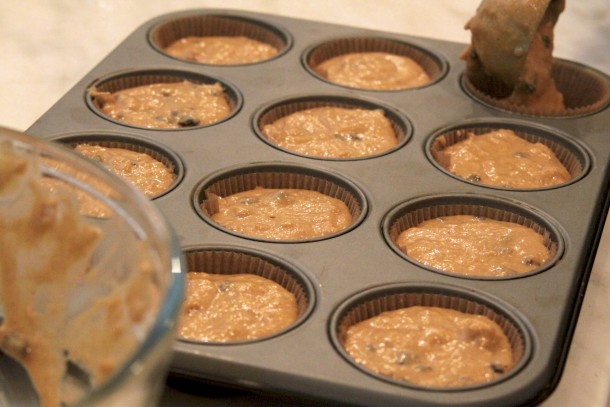 whole wheat pumpkin muffins recipe
Ingredients
1 ½ cups whole wheat pastry or white whole wheat flour
½ teaspoon sea salt
1 teaspoon baking soda
¾ teaspoon aluminum-free baking powder
½ teaspoon ground cinnamon
½ teaspoon ground nutmeg
¼ teaspoon ground ginger
¼ teaspoon ground cloves
¾ cup pure maple syrup
1 cup pumpkin puree (NOT pumpkin pie filling) or half a 15-ounce can
⅓ cup melted butter or coconut oil
2 large eggs
¼ cup milk or water or almond milk
1 teaspoon pure vanilla extract
½ cup chopped walnuts, pecans or currants
Instructions
Preheat oven to 350 degrees.
Line a muffin pan with liners
Whisk all dry ingredients except nuts in a mixing bowl.
Blend all wet ingredients in a blender.
Add wet to dry and mix until just combined. Do not overmix. Stir in nuts or currants.
Using an ice cream scooper, scoop batter into muffin pan.
Bake for 25-30 minutes or until a tester comes out clean.