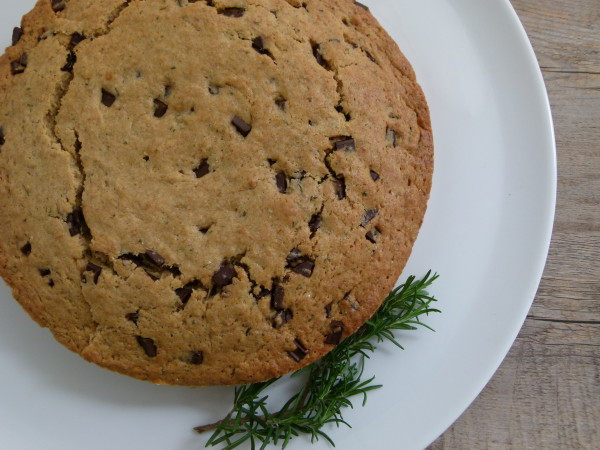 I made this cake once to bring a friend's house for dinner and people were stealing each other's crumbs.  I served it to my family and my son spit it out.  Just being honest.  It would be really awesome to say that my family loves everything I make, that my 10-year-old scarfs down whole grain cakes with rosemary and dark chocolate and never, ever, ever asks for Flaming Hot Cheetos.  But alas, I live in the real world with at least one child, as well as one adult, whose palates are rather, shall we say, simple.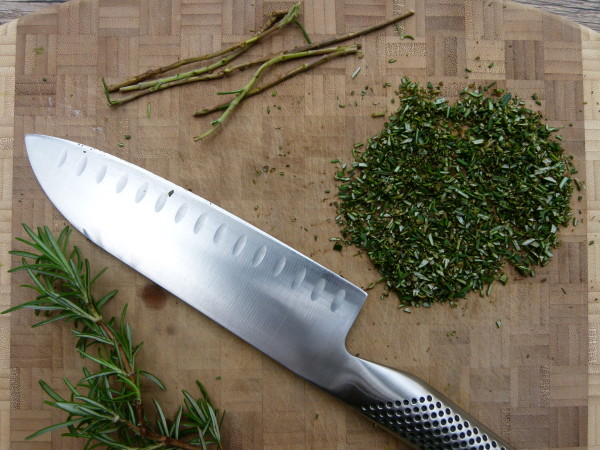 But if I catered to the lowest common denominator in my house all the time, we'd never get to know the deliciousness that is this nutty, earthy, lightly sweet cake with a savory infusion of rosemary.  And dark chocolate!  Maybe it sounds like a weird combo to you.  I actually wasn't sure myself when I first whisked these ingredients together, but the scent emanating from my oven was enough to convince me that this is a very tasty cake.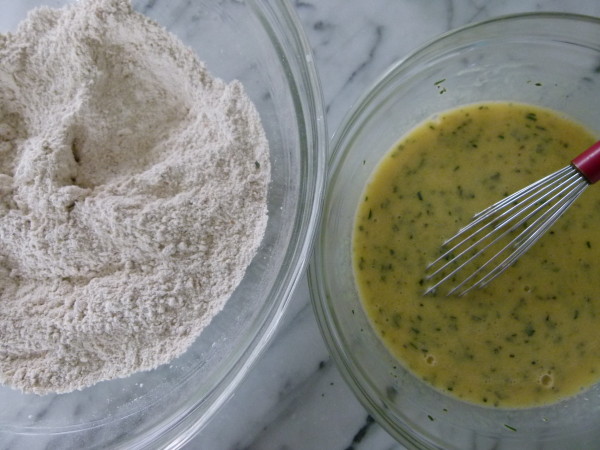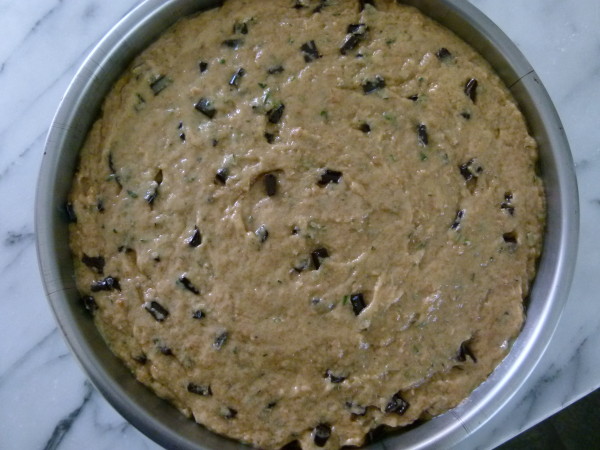 I love rustic desserts.  The flavors are deep and I don't have to worry about anything looking too perfect.  And I think anything rustic lends itself better to whole grain flours.  I found this recipe in one of my favorite cookbooks, Good to the Grain, by Kim Boyce.  She uses refined flours and refined white sugar, but I actually think the cake tastes better and more interesting with whole spelt and whole wheat pastry flour, and sweetened with maple syrup.  I also don't find myself in a sugar coma after eating a piece of this.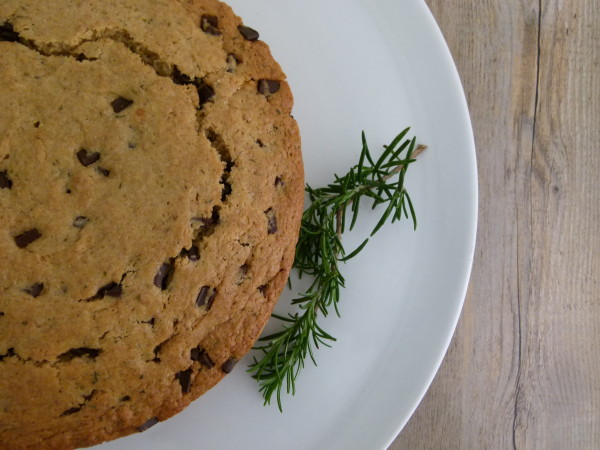 I mentioned that I have made this cake for after dinner, but I think it would also be lovely for a brunch.  Sweet and savory all in one easy-to-bake cake.  Maybe with a dollop of Greek yogurt.  Love it.  No thanks, Mr. Picky?  No problem.  More for me!

Whole Grain Olive Oil Cake with Rosemary and Dark Chocolate Recipe
Ingredients
1 cup unrefined, cold pressed, extra virgin olive oil + extra for greasing pan
¾ cup whole spelt flour (or use all purpose)
1 ½ cups whole wheat pastry flour or all-purpose flour
¾ cup Grade A maple syrup or natural cane sugar*
1 ½ teaspoons aluminum-free baking powder
¾ teaspoon sea salt
3 eggs, at room temperature
¾ cup whole milk or unsweetened hemp milk, at room temperature
1 ½ Tablespoons fresh rosemary, finely chopped (measure, then chop)
5 ounces bittersweet chocolate (70% cacao), chopped into ½-inch pieces
Instructions
Preheat the oven to 350 degrees. Grease a 9-inch round cake pan with olive oil.
Whisk the dry ingredients (including cane sugar, if using) in a large bowl. Set aside.
In another large bowl, whisk the eggs thoroughly. Add the maple syrup (if using), olive oil, milk and rosemary and whisk again.
Using a spatula, fold the wet ingredients into the dry, gently mixing until combined. Stir in chocolate. Pour the batter into the pan, spreading evenly and smoothing the top.
Bake for about 45-50 minutes, or until the top is domed, golden brown and a skewer inserted into the center comes out clean. The cake can be eaten warm or cool from the pan, or cooled, wrapped tightly in plastic, and kept for 2 days.
Notes
*If using cane sugar, add with the dry ingredients.  If using maple syrup, add with the wet ingredients.