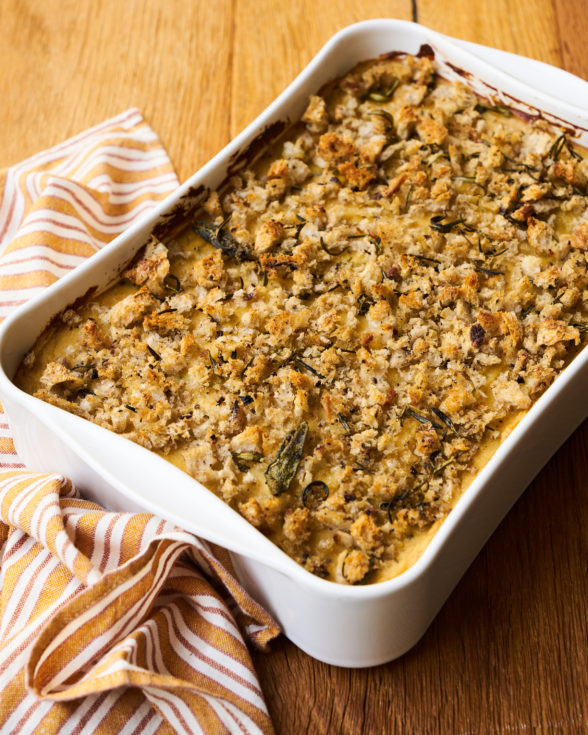 Let the Thanksgiving countdown begin!  So what that I am not having my typical 28-person dinner this year.  We'll be a more intimate group of 10-ish and outdoors, but I am still doing it up!  Turkey, gravy, side dishes, pies, the whole works.  And, I've actually already gotten started.  Uh huh! And to help YOU get started, my new 2020 updated Thanksgiving E-book will be available for purchase THURSDAY, OCTOBER 28TH, exactly 4 weeks before Thanksgiving!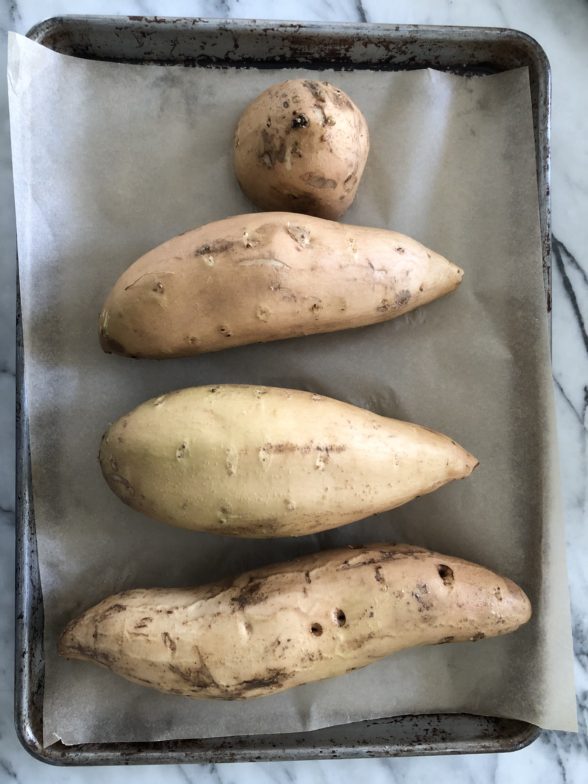 My new e-book is very similar to last year's, but with a dozen more recipes, more refined tips and color images, all in a printable PDF.  Look out for it this Thursday! It is a holiday GAME CHANGER!!  And you if are not taking my Thanksgiving bootcamp, you absolutely must have it!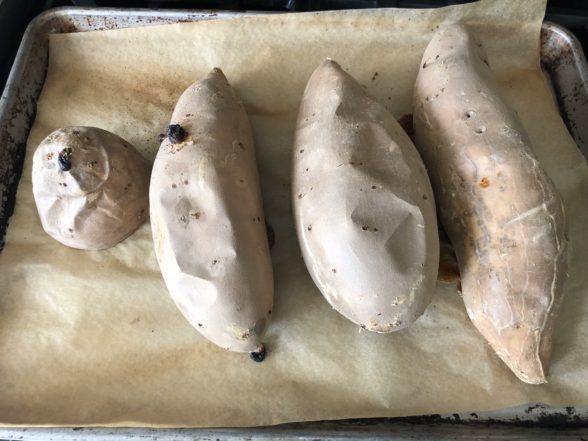 In the meantime, since now is the time to be planning the Thanksgiving menu, I will post four fantastic recipes every week starting today.  The week of Thanksgiving I will publish a Thanksgiving leftovers recipe because if you are one of my peeps, your menu will be so done by then.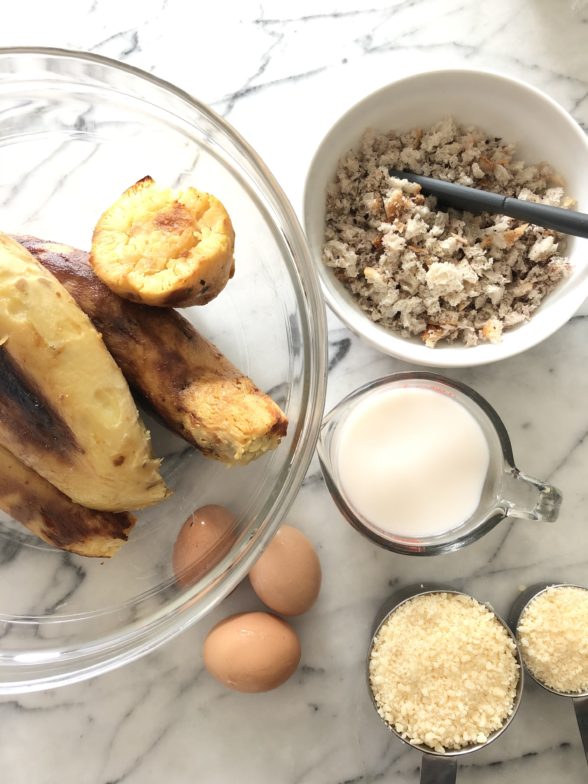 First up is this TO-DIE-FOR savory sweet potato casserole.  I taught this recipe in my cooking classes last November and everyone just swooned for it.  I could see it in their eyes that they were skeptical, which I love because it's easier to make an impact!  I think everyone thinks that sweet potato casseroles should be sweet with brown sugar and marshmallows.  I totally don't understand the whole marshmallow thing, but I will admit I love my sweet potato casserole with pecans, corn flakes and brown sugar.  It's pretty delicious.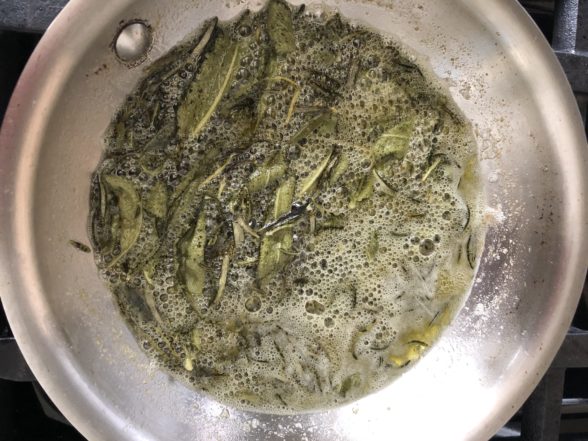 This one is salty, and nutty, and herby and has a little Parmesan cheese.  The breadcrumb topping is beyond beyond.  I used beige sweet potatoes on purpose because that's how I make it for my family and how I made it in class.  It helps that the casserole is not the typical orange if you can't get it into you head that sweet potatoes can go savory.  But obviously, the traditional Garnet or Jewel sweet potatoes (you know the ones that are mislabeled yams at the grocery store) will work 100% perfectly.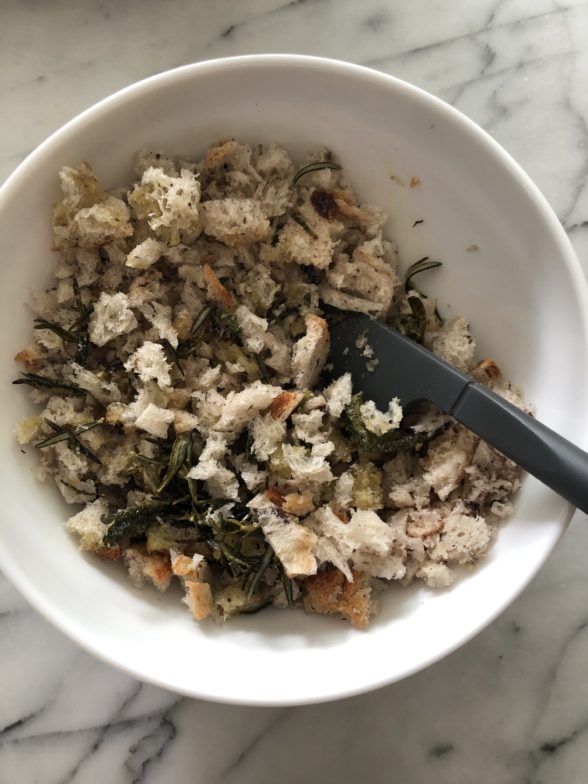 I have made this savory sweet potato casserole many times outside of Thanksgiving.  You can cut the recipe in half and bake it in an 8 x 8 or 9-inch round baking dish for dinner for your family or an intimate socially distant dinner with friends.  It's perfect with chicken or turkey, but also salmon or meat.  It's great as a vegetarian main course with roasted veggies and a salad on the side.  I have not tested this as a vegan dish though.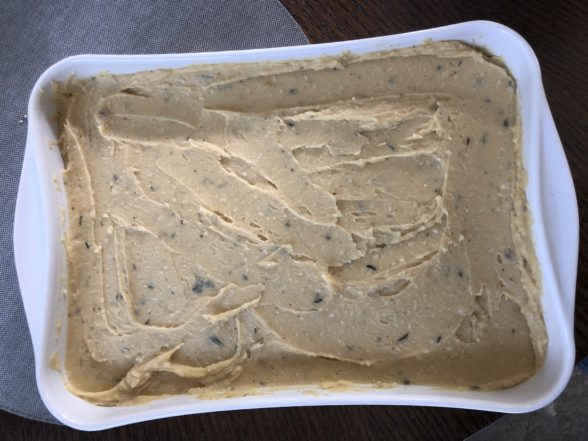 Like anything Thanksgiving-related, prep-ahead is the name of the game.  You can see in the recipe that I bolded the suggestion that you can make the casserole portion the day before and refrigerate it.  I would make the breadcrumb topping the day of.  I haven't seen many casseroles that could not be made up until the point of baking and refrigerated for a day.  Key point: pull these dishes out of the fridge an hour before baking so they don't go in the oven ice cold.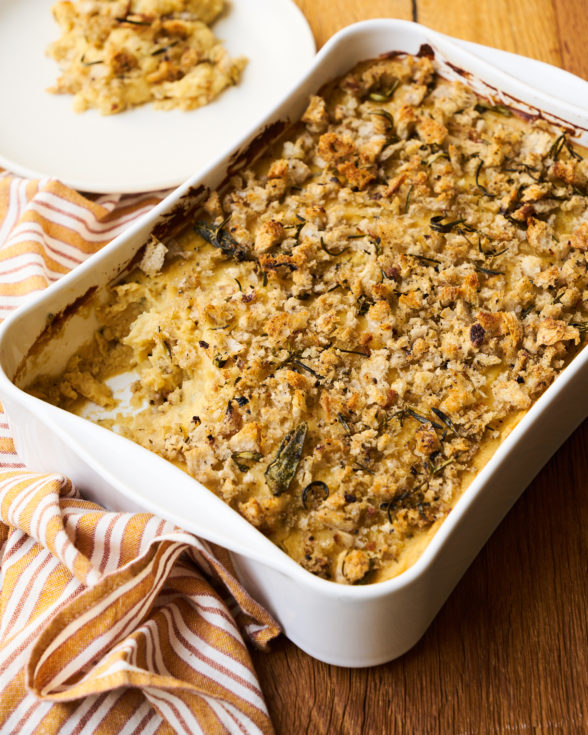 Last year, I made this casserole and the sweet, cornflake topping sweet potato casserole BOTH and I am going to do the same this year.  You can use all the same type or two different types of sweet potato for both casseroles and roast them at the same time.  Now is a good time to try out new recipes before Thanksgiving.  I'd love to hear how you like this one!  Tag me on Instagram @pamelasalzman #pamelasalzman so I can see all your creations please!
 

 

 

View this post on Instagram

 

 
You can shop the tools I used for this recipe by clicking on the images below:

Savory Sweet Potato Casserole
Ingredients
5 ½ pounds sweet potatoes, such as garnet or jewel, scrubbed (often labeled yams)
½ cup (1 stick) unsalted butter, ghee, or vegan butter, divided + additional for greasing baking dish
¼ cup fresh rosemary leaves (save the stems for the turkey cavity)
¼ cup fresh sage leaves
1 ½ cups coarse FRESH sourdough breadcrumbs (pulse fresh, preferably stale, bread in a food processor (or use panko)
2 large shallots, chopped or ½ onion, finely chopped
1 cup any kind of unsweetened, plain milk (dairy or non-dairy)
3 large eggs
1⅓ cups finely grated Parmesan or Pecorino cheese
Sea salt and freshly ground black pepper to taste
Instructions
Preheat oven to 400 degrees. Place the sweet potatoes on a parchment-lined baking sheet and bake in the oven until tender, about an hour, but could be more depending on size. You can also boil peeled, cubed sweet potatoes in water for 15 minutes or until tender and drain.
Lower the oven temperature to 375 degrees. Butter a 13 x 9 inch baking dish.
In a small saucepan over medium heat, melt 6 Tablespoons of butter with the rosemary and sage and cook, stirring occasionally, until the butter foams and then browns, about 5 minutes. You are making browned butter. If using vegan butter, just cook the herbs until crisp and don't try to brown the vegan butter. Set aside to cool slightly.
When the sweet potatoes are cool enough to handle, peel and discard the skin and place potatoes in a large bowl. Spoon half of the browned butter-herb mixture onto the sweet potatoes.
Place the breadcrumbs in a small bowl and pour remaining browned butter-herb mixture on top and toss to coat.
In the same saucepan, melt 2 Tablespoons butter over medium heat. Add the shallots and cook, stirring often, until tender and translucent, about 5 minutes.
In the bowl of a food processor fitted with a metal blade, add half the sweet potatoes, butter and herbs, plus half the shallots, half the milk, 1 or 2 of the eggs and half the Parmesan. Just eyeball measurements since everything will get pureed and mixed together. Puree until smooth. Season with salt and pepper to taste. Pour into the prepared baking dish. Puree the remaining ingredients and stir into the pureed sweet potato in the casserole dish. Can be made up to this point one day in advance and kept covered in the refrigerator. Top with bread crumb mixture and bake until crumbs are golden and crisp, about 20-25 minutes.
Notes
You can bake this up to 4 hours in advance and serve it warm or at room temperature.
If you omit the cheese, you will need to add a bit more salt.