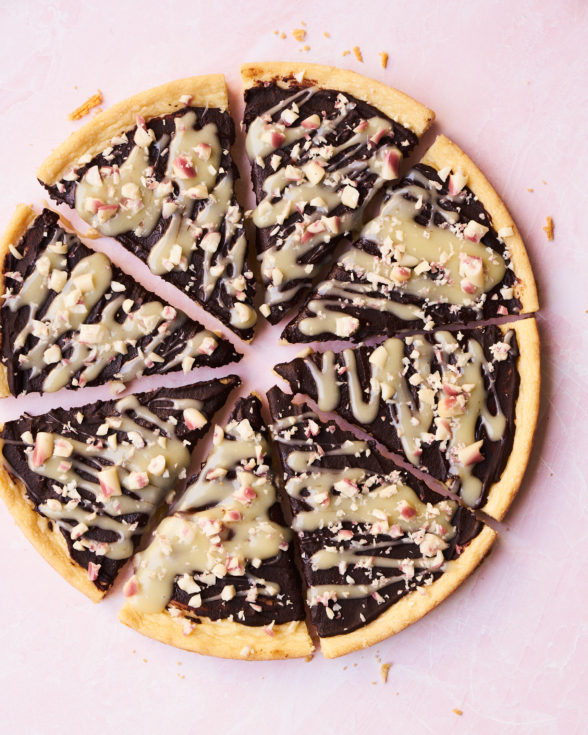 The simplest recipes are always the most popular.  I need to remember this when I am creating and sharing with you and my students.  It's cookie season and although I don't know how many cookie swaps will happen, or maybe they'll happen without people getting together physically, I know you will all appreciate the ease and simplicity of this Peppermint Bark Shortbread recipe!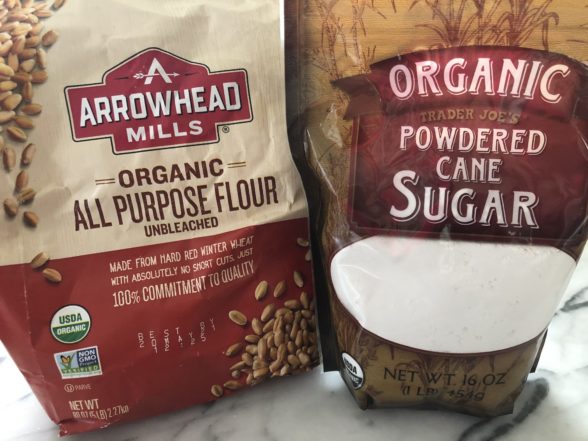 Peppermint Bark is a very popular seasonal candy which originated at Williams-Sonoma.  It is a layer of chocolate plus a layer of white chocolate plus crushed peppermint candy/candy canes.  People go absolutely nuts for it!  I am not a huge candy eater (I'd rather have a brownie), but I am crazy about the combo of chocolate and mint.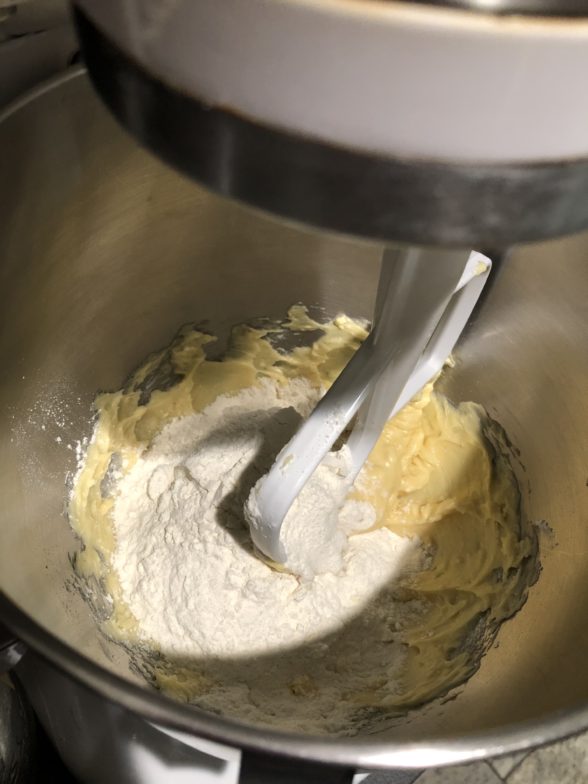 Shortbread is an easy basic cookie which is not much more than butter, sugar and flour.  No eggs!  It is a little crisp and melt-in-your-mouth.  You can flavor a basic shortbread recipe with lots of things like vanilla extract, dried lavender, lemon zest and more.  It lasts for a while at room temperature and you can even freeze the dough and bake it later.  You can even make shortbread with vegan butter and gluten-free flour.  You may need to bake the gluten-free dough a little longer though.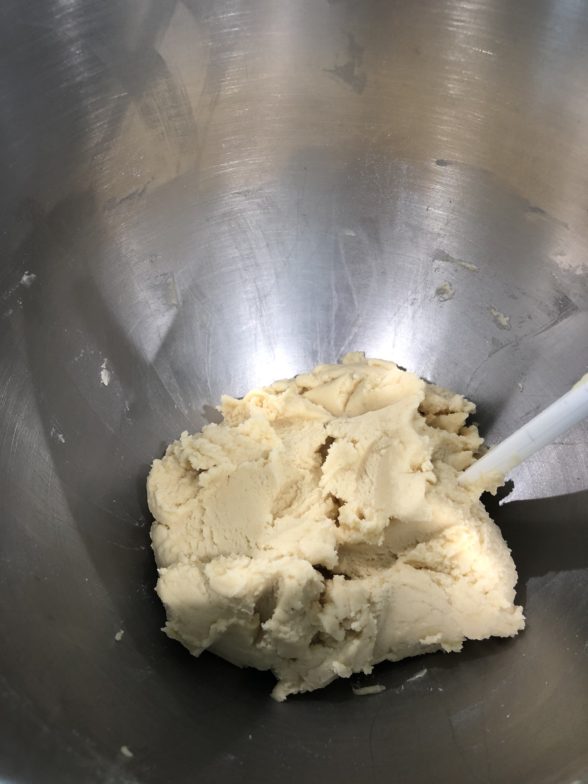 So if peppermint bark and shortbread had a baby, this is what you'd get!  If you have a shortbread recipe that you love, love, love, then just use that and do the peppermint bark ingredients on top.  Soooooo simple!  And soooooo tasty!  The key to doing this right is cutting the shortbread immediately when it comes out of the oven.  If you cut the shortbread when it is cool, it will crumble.  Remember I said shortbread is crisp?  Needs to be cut into individual cookies while it is warm!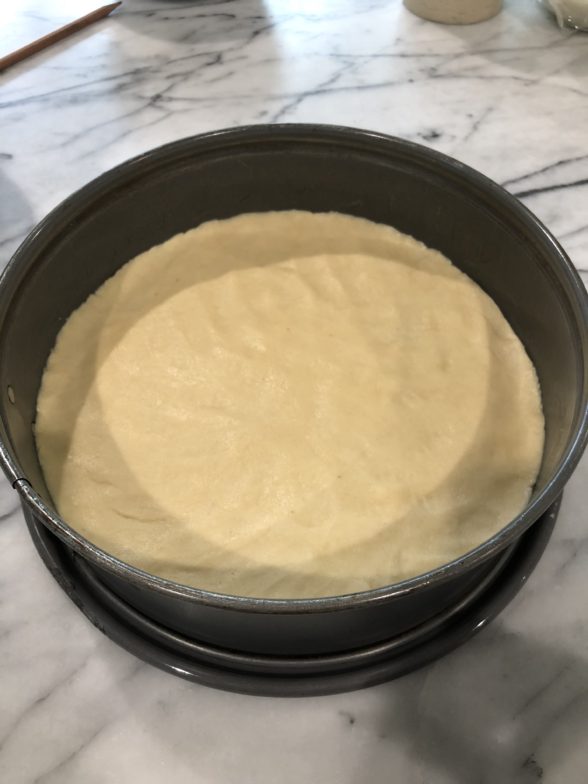 I like using either a 9-inch springform pan OR a 9-inch removable bottom tart pan.  If you have neither, you can also slice the dough into cookies and bake as cookies.  This is just a bit faster and easier.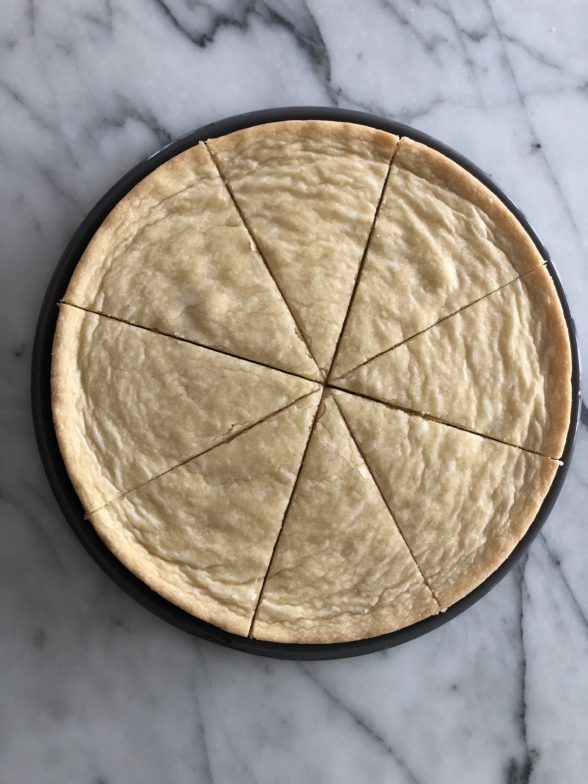 I was clearly feeling generous with these pieces the day I photographed it!!  I remember when I made this in class, I cut it into 10-12 pieces!  1/10th of this is plenty for one serving!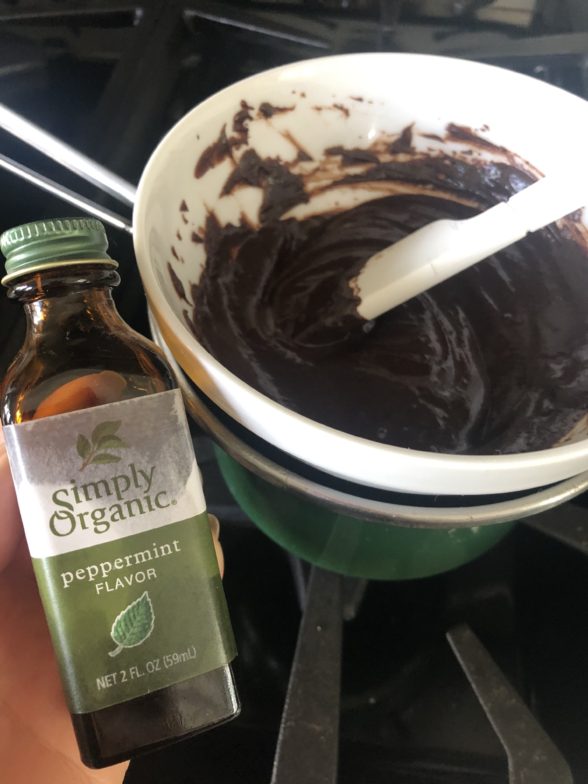 Tip: when you're measuring extracts other than vanilla, don't measure over the bowl.  If you accidentally pour too much, it will overwhelm your batter/mixture.  It is absolutely possible to use too much peppermint extract no matter how much you love it.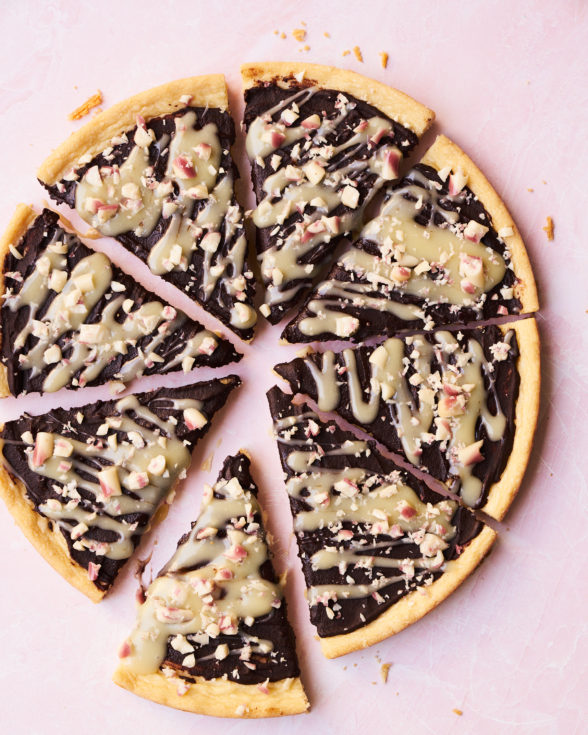 How fun and festive do these look???  I brought these to every cookie swap I was invited to last year and they were always so popular!  I have another idea!  You can make this like actual peppermint bark and don't cut it at all.  Coat the whole shortbread cookie with chocolate and white chocolate and candy canes and let everyone break off pieces like you would with bark.  I might do that next!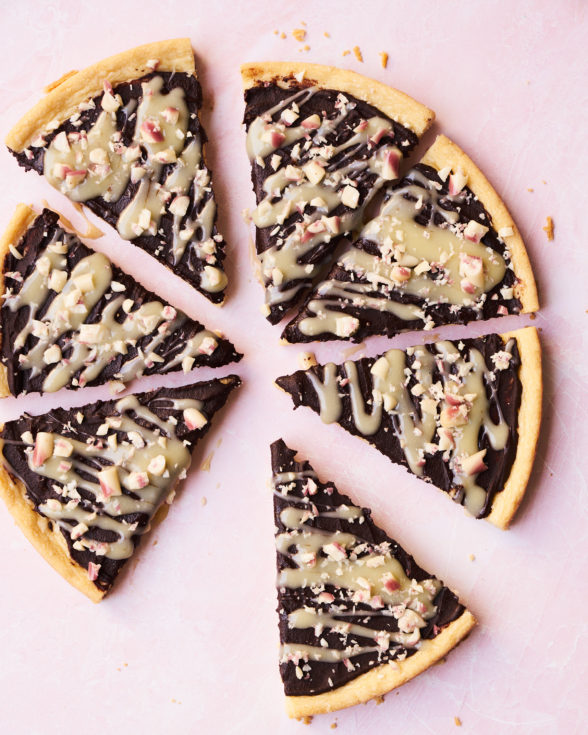 I hope seeing this recipe gets you in the holiday spirit!  Let me know if you make these cookies and tag me on instagram @pamelasalzman #pamelasalzman  I so love seeing all your creations!
You can shop the tools I used for this recipe by clicking on the images below:
Peppermint Bark Shortbread
Ingredients
Shortbread:
½ cup (1 stick) best quality unsalted butter, at room temperature, plus additional for greasing the pan
½ cup organic confectioner's (powdered) sugar (look for brands without cornstarch)
1 teaspoon pure vanilla extract
1 cup organic unbleached all-purpose flour or your favorite GF flour blend (I did test this with Bob's Red Mill 1-to-1 flour and it worked great, although it was a little paler than the ones I made with wheat flour)
pinch of sea salt
Topping:
½ cup (3 ounces) semisweet or bittersweet chocolate, chopped or chips
½ cup (3 ounces) white chocolate, chopped or chips
2 teaspoons coconut oil, divided
1 teaspoon peppermint extract, divided
Candy canes, crushed or Red freeze-dried fruit, such as strawberries or raspberries, or whatever you like! (I normally use 2 standard size candy canes)
Instructions
Preheat the oven to 300 degrees. Grease a 9-inch round cake pan or 8 x 8-inch baking dish and line it with unbleached parchment paper. I personally prefer a springform pan or a removable bottom tart pan.
In the bowl of a stand mixer fitted with the paddle attachment (or use a hand mixer), beat the butter, sugar and vanilla until combined, about 1 minute. Stir in the flour and salt and beat until the mixture comes together into a ball of dough.
Press the mixture evenly into the prepared pan. Bake until the surface just starts to turn golden, about 25-30 minutes. Cut into wedges while still warm and allow to cool completely. Separate the wedges a bit before drizzling with chocolate.
In a heat-proof bowl set over a saucepan of simmering water (or use a double boiler), melt the semisweet chocolate and 1 teaspoon coconut oil together until smooth. Stir in ½ teaspoon peppermint extract. Spread over the cooled shortbread. If you want to spread melted white chocolate over the semisweet chocolate, freeze until set, about 5 minutes. If you plan to drizzle the melted white chocolate, you can just go straight to that step.
Melt the white chocolate, 1 teaspoon coconut oil, and ½ teaspoon peppermint extract in the same way. Spread or drizzle over the semisweet chocolate layer. Immediately sprinkle with crushed candy canes or freeze-dried fruit. Freeze until firm, about 5-10 minutes and store in the refrigerator.