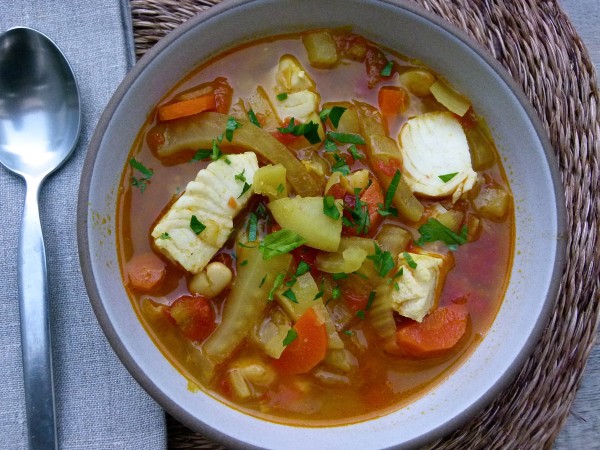 I had some friends over for dinner recently on a Friday and remembered that it is Lent.  Lent starts about 40 days before Easter on Ash Wednesday and ends the day before Easter.  It is a very holy time for many Christians and I remembered observing as a child.  Traditionally no meat is eaten on Fridays, but fish is acceptable.  During Lent, many observers also give up something pleasurable or something that might be a challenge to go without.  When I was much younger, I asked my mother if I could give up beef or chicken (which I didn't like) or going to CCD classes (which I really didn't like.)   And she always instructed me that I was missing the point.  If I needed some ideas, my mother suggested perhaps my sisters and I could give up bickering with each other.  I understand my mother so much more now.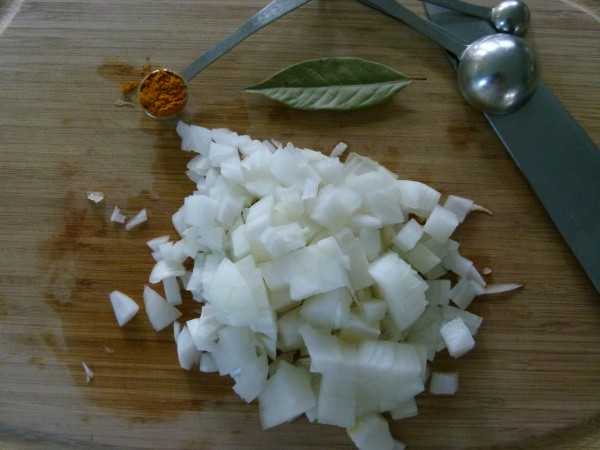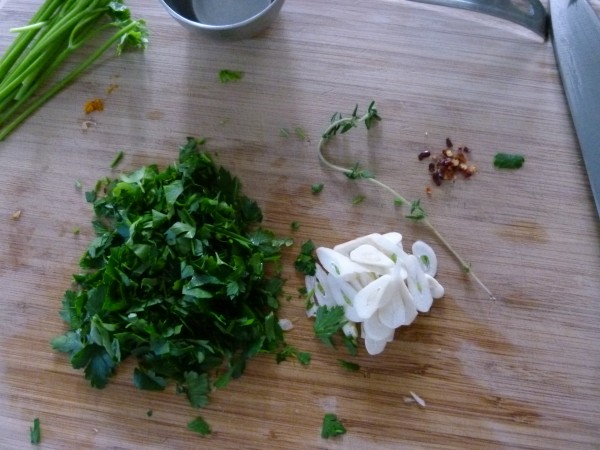 Whether you observe Lent or not, I think you should make this absolutely delicious fish stew.  My family doesn't love fish as much as I do, although they never complain when I make it.  There are certainly recipes they like more than others, like fish tacos (and who can blame them?) or poached salmon ("because it doesn't taste fishy.")  This fish stew was a hit when I made it because all the fish is mixed with other stuff, Mr. Picky explained.  Whatever works!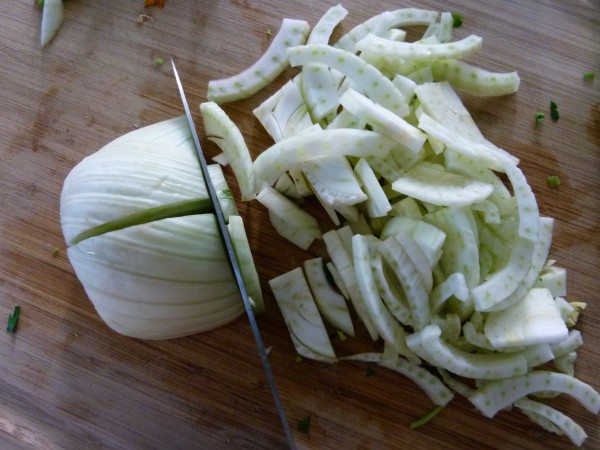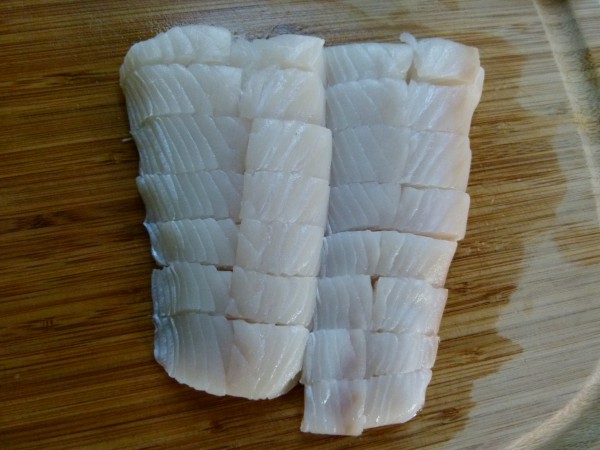 This stew is brothy like a soup, but full of all sorts of chunkiness like a stew and you can easily make a meal out of it with a piece of crusty bread.  So I'll call it a stew.   When I put this together the first time, I was thinking more bouillabaisse, the classic French seafood soup, and less cioppino, the zesty Italian tomato fish stew.   Either way I think this is the perfect light, but warming dinner.  It also cooks in a very short amount of time, so you'll have it on the table in less than half an hour.  You can also adjust the amount of fish in the recipe without adjusting any other ingredient.  If you want lots of fish because this is your main course, then add another 3/4 pound.  If you'd like to use a mix of seafood, such as shrimp, scallops or mussels, those would all work well too.  The only thing I would advise is NOT to skip the butter.  If you have to go dairy-free, use Earth Balance.  I tried this with all olive oil and surprisingly it wasn't nearly as good.  In fact, in my next life I'm going to double the butter.    And if you live where the temperature has been freezing since Thanksgiving and you've more snow storms than the previous 10 years combined, I give you permission to use as much butter and wine as you want in this recipe.  You've earned it!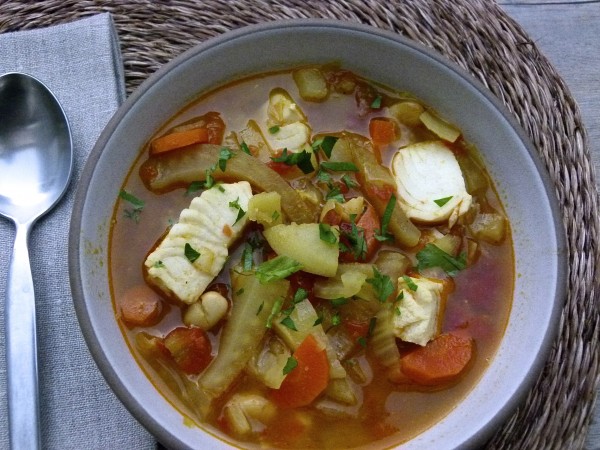 Mediterranean Fish Stew Recipe
Serves:
4 (multiply everything by 1½ to serve 6)
Ingredients
2 Tablespoons unsalted butter or organic Earth Balance
1 Tablespoon unrefined, cold pressed, extra virgin olive oil
1 onion, chopped
2 large garlic cloves, sliced
1 fennel bulb, halved and chopped
2 medium carrots, chopped
⅔ cup fresh flat-leaf parsley, chopped, divided
1 bay leaf
1 sprig of fresh thyme
pinch of red pepper flakes, or more to taste
2 teaspoons sea salt, plus more to taste
Freshly ground black pepper to taste
½ teaspoon ground turmeric (optional)
¾ pound of fresh tomatoes, chopped (peeled and seeded, if desired) or 14-ounce container of chopped tomatoes, drained (I like Bionaturae in glass jars.)
½ pound Yukon Gold or other boiling potatoes, peeled if you like and diced
10 ounces (1 ¼ cups) of fish stock (or even chicken stock or vegetable stock)
1 cup dry white wine (like Pinot Grigio, Chardonnay or Sauvignon blanc)
1 ¼ pounds fish fillets (use halibut, cod, sole, red snapper, sea bass), cut into 2-inch pieces (or use more fish and fewer vegetables)
Instructions
Heat butter and olive oil in a heavy large pot or Dutch oven over medium-high heat. Add chopped onion, garlic, fennel and carrots and sauté for about 6 minutes, until tender.
Add half the parsley, bay leaf, thyme, red pepper flakes, 1 teaspoon salt, pepper and turmeric. Gently cook for 2 minutes or until fragrant. Add tomatoes and stir to combine.
Add potatoes, stock and white wine. Bring to a boil, lower to a simmer and cook, covered until potatoes are tender, about 10 minutes.
Add fish and cook another 5 minutes uncovered or until fish is cooked through. (If you decide to use mussels or small clams, simmer with the pot covered until they open.) Add more salt to taste, if desired. Ladle into bowls and serve. Garnish with reserved parsley. Nice with a piece of toasted baguette rubbed with garlic.
Notes
I buy fish stock from the freezer case in the seafood department at my local Whole Foods.  I have also tried a a good stock by Stock Options which I found in the freezer section at Whole Foods.