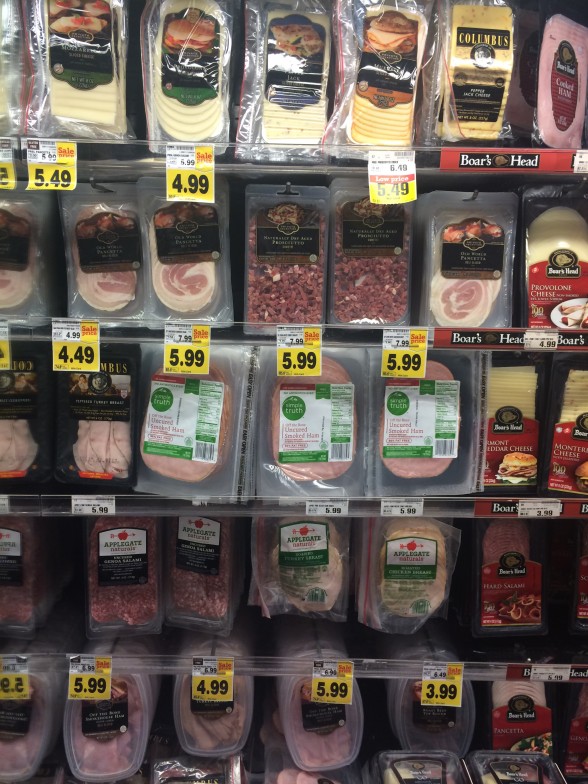 Now that school is back in session, I know we are all in lunch-making mode, among other things.  I always talk about how important it is to ensure the kids get enough protein throughout the day, especially when they are at school and need to be functioning at their best (not to mention the myriad after school activities and homework that follow).  While packaged deli meats are a common option to grab and throw between a couple slices of whole wheat bread, you might be surprised at what is actually in that meat.  99% of the time, a slice of turkey is not just turkey.  Unfortunately, most luncheon meats are loaded with additives and preservatives that are harmful to our health.  I have broken down some of the most common ingredients added to everyday deli meats.  And don't let the health food stores fool you with their seemingly  "all-natural" (a word that means absolutely nothing) meats.   Recently, I was not able to find any packaged lunch meat at my local Whole Foods that did not contain one of the ingredients below!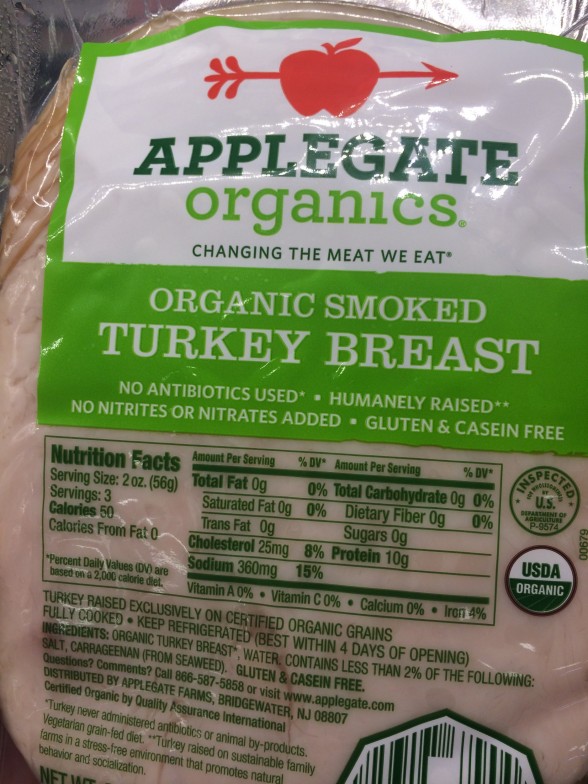 AVOID:
Sodium Nitrate/Nitrites– these preservatives can increase your risk for heart disease, diabetes, and are known carcinogens.  Don't be misled by "nitrate-free products" that contain processed celery extracts, which is about 50 percent nitrate, plus a starter culture of bacteria. This transforms the nitrate found naturally in the celery salt into nitrite, which cures the meat.  You're basically getting just as many nitrates as a nitrate-added product.  So deceitful.
BHA– a synthetic antioxidant used to prevent fat in foods from going rancid.  BHA is a potential carcinogen and endocrine disruptor and it is banned in many countries (except ours.)
BHT– some data suggests this preservative may impact organs such as the lungs, liver, kidney, and thyroid.
Natural Flavors– an added flavor that can be derived from anything found in nature.  However, companies are not required to tell from where the flavor was derived.  Natural flavors can legally contain MSG derivatives that are known excitotoxins.  Excitotoxins basically overexcite your cells and can cause nerve disorders.  Excitotoxins are also what cause us to crave junk foods when we consume them regularly.
Carrageenan– Although derived from seaweed, this additive is used as a thickener, stabilizer, or emulsifier.  Research links carrageenan to gastrointestinal inflammation, lesions, and even colon cancer in animals.   Research has also shown that this additive causes increased inflammation in humans with gastrointestinal disorders.
Modified Food Starch- thickening agents added to food.  Typically derived from corn and likely made from GMO ingredients.
Sodium Carbonate– Anti-caking agent and stabilizer, when consumed in large amounts can cause corrosion of the gut, gastric upsets, and circulation problems.
Spice extracts– can contain MSG
Dextrose– corn sugar (form of glucose), likely GMO and an added, refined sugar.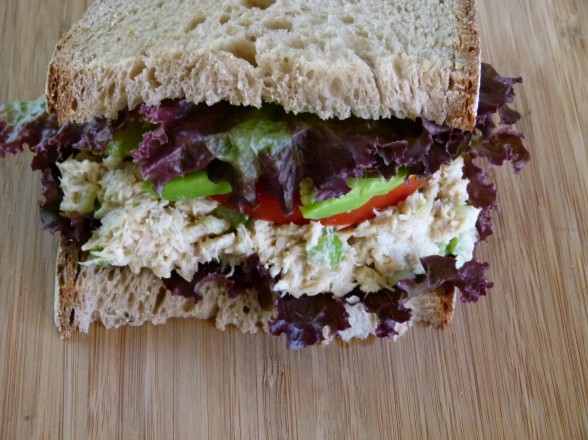 The good news is there are other options when it comes to making sandwiches with animal protein.  
Fresh roasted turkey and roast beef- My local Whole Foods actually has a section in their deli department where they will slice you fresh roasted turkey breast and roast beef made in house.  There are no additives, but unfortunately these options are not organic.  Another downside is that your family might find these sliced meats drier and less salty than a processed luncheon meat, so make sure you dress up their sandwich with juicy veggies and yummy spreads like hummus or pesto.  Or, if you have the time, you can roast them yourself.
Grilled or poached chicken- This is what I make most of the time for sandwiches.  I'll grill chicken the night before with a simple marinade of lemon juice, olive oil, salt and pepper. Or poach chicken breasts in water, onions, carrots, celery and salt.  Poached chicken makes great chicken salad.
Tuna salad- My recipe is here.  I prefer tuna from vitalchoice.com because it is virtually mercury-free and the cans are not lined with BPA.  Wild Planet also does not use BPA in its can liners.
Online sources for higher quality luncheon meats– Tendergrass Farms' Beyond Organic Pork Prosciutto, US Wellness Grass-fed Beef Bologna, Organic Prairie Deli Slices
Of course, you don't need to make a sandwich with animal protein for lunch.  Check out this link for school lunch ideas! Also, follow me on Instagram and Facebook page for daily meal inspirations.
And if you know of a high quality packaged deli meat option, please share below!