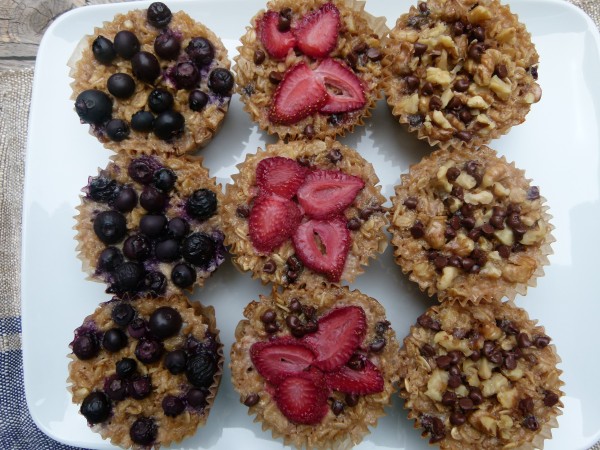 I'm down one child for the next six weeks since I dropped Daughter #1 off far, far away in upstate NY for a summer college program.  There were some tears before I left.  I know how most of you think, but no, those tears were not mine.  I love my daughter to pieces, but hear me out.  If you were 16 years old and had the opportunity to study architecture at one the best universities in the US, on one of the most beautiful campuses, meeting interesting kids from all over the world, without your parents telling you what to wear or eat or when to go to bed, would you CRY?  Hell-oooooo?  I am so excited for her!  I think back to when I was 16, and I would have given my right eye to get the heck out of sleepy Stony Brook, Long Island, where I am from and do what she's doing.  Cry tears of JOY maybe.  I guess Manhattan Beach, California is much more fun than Stony Brook when you're 16.  But just so you're not worried about her, a mere 24 hours later there were no more sad texts, only pictures of cute boys, usually South American.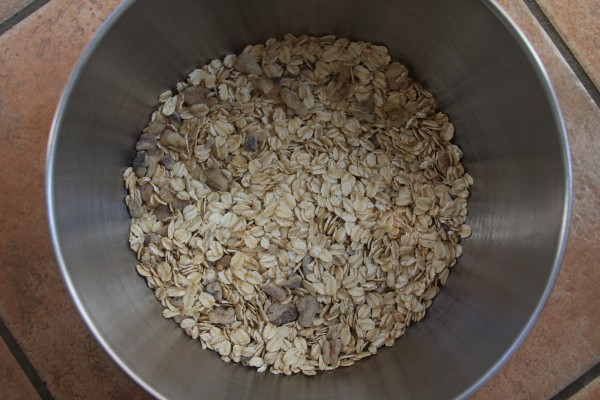 Ironically, I am with Mr. Picky visiting my family in Stony Brook, the place I lived for basically my entire life, but the place that I thought was the most boring town on the face of the planet.  It is about 60 miles away from New York City, arguably the most exciting place on the planet, although I didn't get there too much, and especially not without my parents.  Stony Brook is absolutely darling, but there was not much going on here when I was a kid, except for a few small beaches which are also very quiet, a lovely (and quiet) duck pond, a carriage house museum (totally true) and a cute ice cream shop.  So of course when it was time for college, I needed excitement!  A big city!  So I left for Philadelphia where I attended college and then moved to Los Angeles after graduation.  Many, many years later, after much excitement, I cannot believe I am saying this, but I so look forward to my visits to Stony Brook.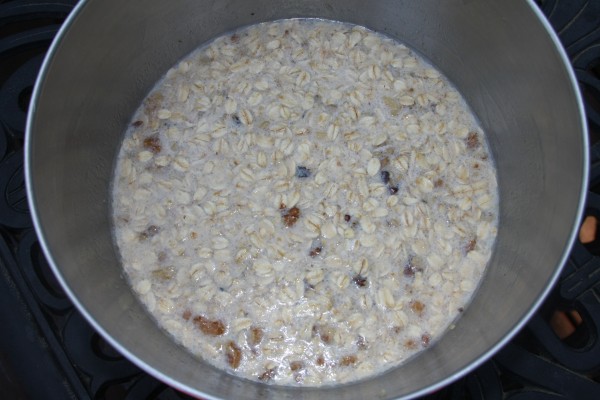 Have I mentioned how quiet it is here?  I woke up in the middle of the night last night because I didn't hear anything.  How weird is that?  Perfect silence.  Actually, it's AMAZING.  I am thrilled beyond words to be in a quiet, sleepy town for the week where I don't have to battle traffic or stressed out motorists or all the noise that goes with them.  And the fresh air is a huge bonus.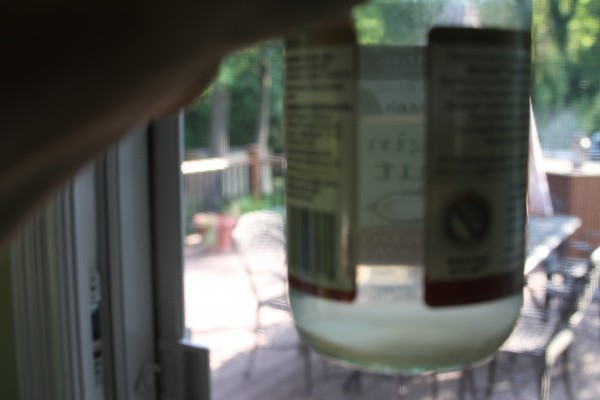 Mr. Picky and I are having a ball with my parents and my sisters and their kids.  I am always appointed head of the kitchen when I'm here which is fine as long as someone else is head of dishwashing.  Honestly, I don't mind cooking for a crowd every day.  It's actually easier than cooking for two.  And my sisters' kids which range in age from 3-7 are all fantastic eaters which makes my life very easy.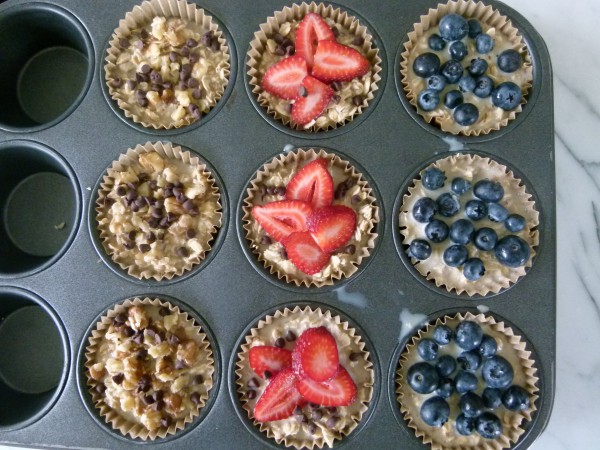 I heard that all the kids liked the baked berry oatmeal recipe I posted a few months ago, so I thought I would do something a little different and bake the mixture in a muffin tin to make individual portions.  Also, my sister's son leaves early for lacrosse camp every day, so it's nice for him to be able to take a couple for the road.  I made the oat mixture with a few nuts, but then used different "toppings" for each cup just to mix it up a bit.  I used blueberries, strawberries &  mini-chocolate chips, and mini-chocolate chips & walnuts.  The kids all gravitated towards the ones with chocolate, naturally and I'll admit, a few of them were wondering why there were no chocolate chips throughout the cups and only on top.  Next time I'll throw a few into the mixture as well.  The oatmeal cups were popular enough that they were finished off in the afternoon after the kids worked up an appetite after a few hours in the pool.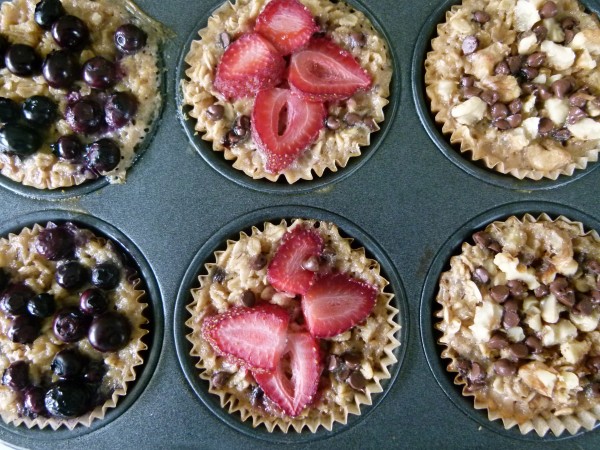 Keep in mind, these oatmeal cups are the equivalent to having a portable mini-bowl of oatmeal.  They don't have the light, tender texture of a muffin, so don't expect that.  I ate two blueberry ones and felt very satisfied until lunchtime.  Remember that oats have a lot of fiber, both soluble and insoluble, making you feel full for a good long time.  But I do find that I need to have some good fat with my oats, so the addition of walnuts was perfect for me and also added some nice crunch.  No doubt you and I will have some fun with this recipe and find a way to add apples or pumpkin in the fall or bananas, but let's not get ahead of ourselves.  My summer just got started and I plan to make it go as slowly as possible.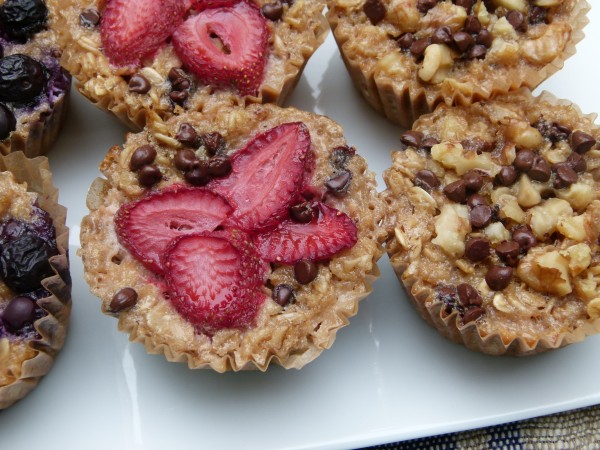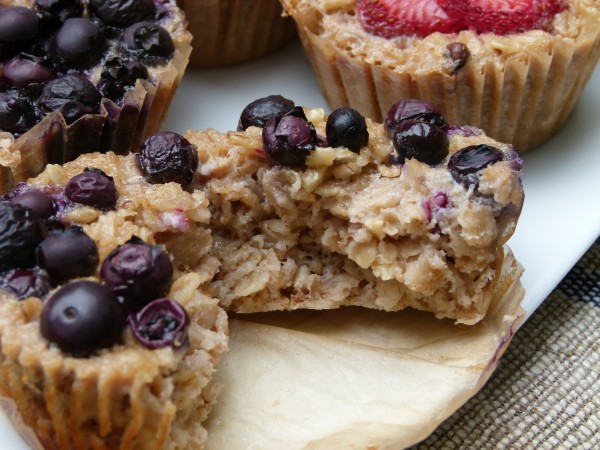 update 7.3.13:  I just made these again, but with my own muffin pan which only yielded 9 cups instead of the 12 I originally wrote.  I think my mom's pan is smaller than mine, which is standard, so I updated the recipe to 9 oatmeal cups which I think is more accurate.
 

 

 

View this post on Instagram

 

 
Individual Baked Oatmeal Cups
Ingredients
1 teaspoon aluminum-free baking powder
½ teaspoon fine grain sea salt
2 cups old-fashioned rolled oats (look for labeled gluten-free oats to make this a gluten-free recipe) - Do NOT use steel cut oats
¼ cup walnuts, almonds or pecans, chopped + extra for topping (optional)
⅓ cup 100% pure maple syrup (I like ¼ cup is just fine, but my family preferred ⅓ cup)
1 ½ cups milk of choice (cow, almond, hemp, etc.)
1 large egg or ½ cup mashed banana or ½ cup unsweetened applesauce
1 ½ Tablespoons melted unsalted butter or unrefined coconut oil
2 teaspoons pure vanilla extract
toppings: fresh blueberries, sliced fresh strawberries, chopped nuts, mini-chocolate chips
Instructions
Preheat the oven to 375 degrees. Line a standard muffin pan with 9 unbleached parchment liners.
Combine baking powder, salt, oats and nuts in a large bowl.
In a separate medium bowl whisk together maple syrup, milk, egg, melted butter and vanilla (or combine them in a blender.)
Pour the wet mixture into the dry mixture and stir to combine. You can certainly add chocolate chips or fruit to this mixture if you want all the cups to be the same.
Ladle the oat mixture into the prepared muffin tin, filling each cup about ¾ full. Sprinkle any additional nuts, berries or chocolate chips over the tops of each.
Bake for 20-25 minutes or until set and wet ingredients are fully absorbed. Eat warm or at room temperature. Leftovers can be stored in the refrigerator and eaten straight away or warmed in a toaster oven at 350 until heated through.