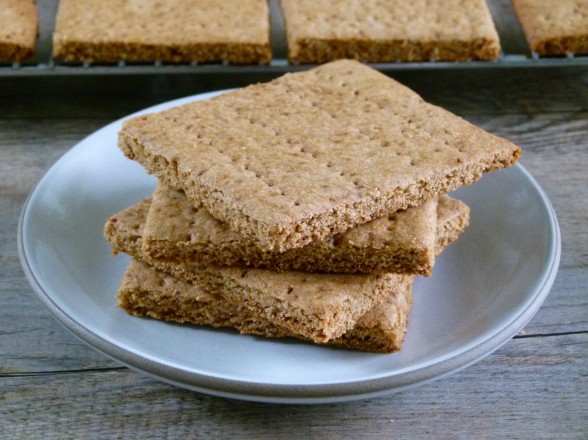 There are some things that I just don't think are worth making from scratch (like puff pastry) and then there are some things I can't believe can be made from scratch and taste good, like graham crackers.  Wait, not just "good," but amazing!   Who doesn't remember eating graham crackers as a child?  But you always got them out of a box, right?  Not anymore.  Be prepared to have your life changed!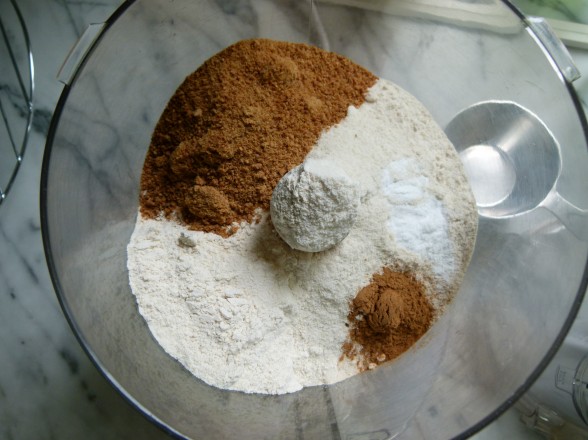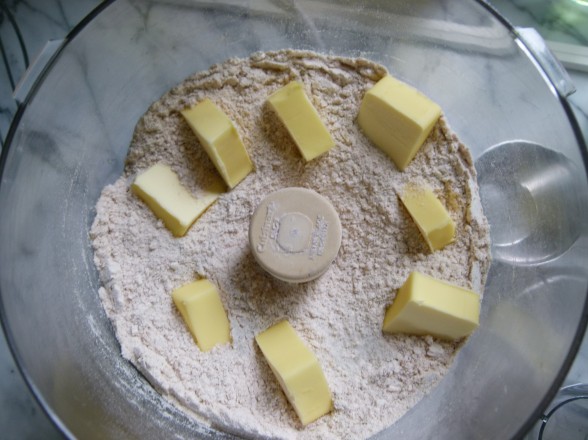 Even though my mom didn't allow many over-the-top sweets in the house, graham crackers sometimes made the cut.  Whereas Ho-Ho's and Twinkies were definitely taboo, graham crackers seemed relatively benign and not overly sugary.  My mom bought Honeymaid, which we used to smear with peanut butter or cream cheese or just dunk in milk.  My kids would like to do the same, but I rarely buy packaged cookies.  First of all, I think that homemade always beats store-bought.  And it's hard to find treats made with unrefined ingredients and without lots of scary chemicals.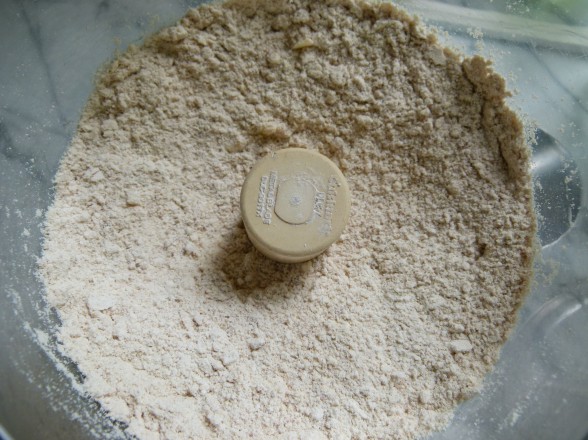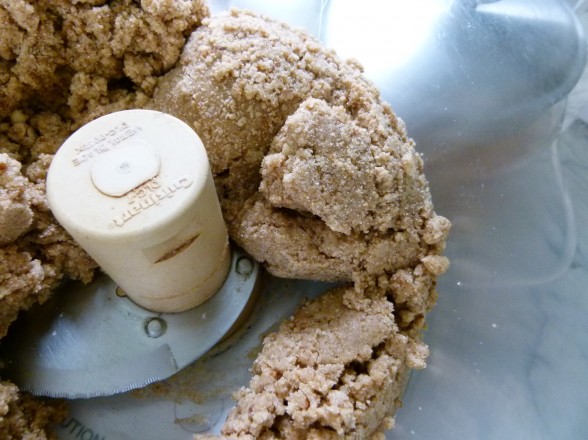 Last June and July my summer intern Hannah and I went graham cracker crazy, making a new batch or two every week.  I finally settled on this recipe here which my friend Cheryl helped me with.  These graham crackers have just the right amount of sweetness, which makes them a perfect snack for your little guys and for s'mores.  I like using a combination of whole spelt or wheat flour and brown rice flour.  Rice flour is very light and has a grittiness that I think is ideal for graham crackers.  If you don't have it, just use all spelt or wheat flour and they will still be delicious.  But I think the key with graham crackers is to ask yourself how perfect you want them to look. I so admire people who have the patience for making things look like they popped out of Martha Stewart Living because I don't.  I will admit, I did my best with the batch I photographed for this post, but normally I leave my ruler in the drawer.  If you are giving these as a gift, using them for s'mores, or offering them to a large group of children, you may want the crackers to be as uniformly sized as possible so it might be worth the effort to measure out the dough and where you cut your lines.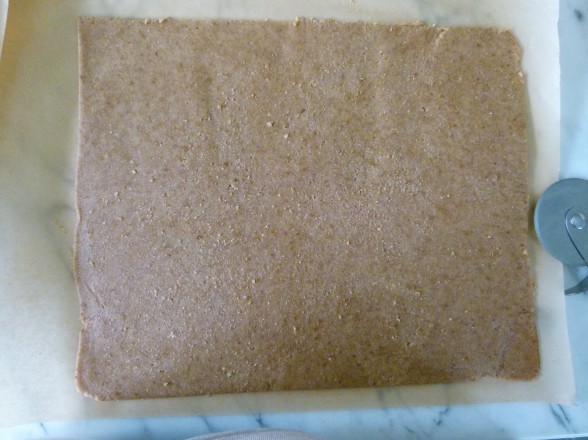 This recipe is otherwise crazy simple,  but makes a great impression.  Last summer my go-to dessert for entertaining was a s'mores bar with these homemade graham crackers which Mr. Picky helped me bake on more than one occasion.  To me, having my kids helping me in the kitchen is the best part of making your favorite treats from scratch.   I also love that you can put into them what you want.  All organic ingredients?  No problem!  Half the sugar of their traditional counterparts?  Go for it!  Lots and lots of love?  Always!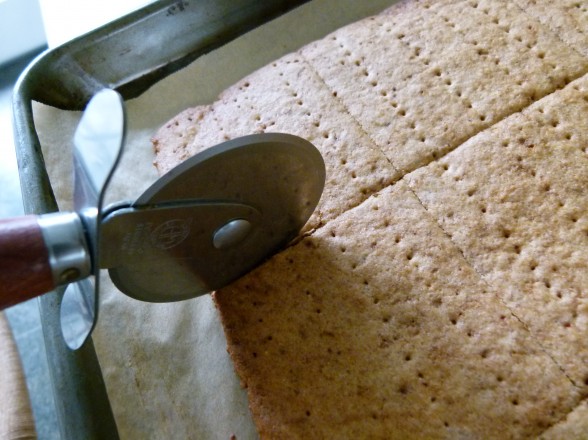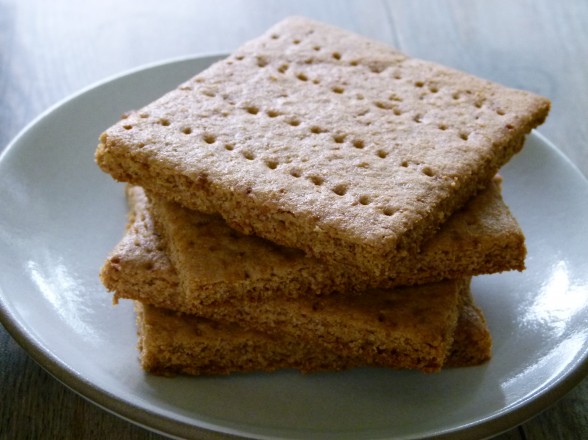 Homemade Graham Crackers
Author:
Pamela, adapted from several sources, but mostly influenced by Nancy Silverton's recipe (from 101cookbooks.com) and Heavenlyhomemakers.com
Serves:
makes 24 3 x 3½ -inch crackers
Ingredients
1 ¼ cups whole wheat, whole wheat pastry, white whole wheat or spelt flour
1 ¼ cups brown rice flour (or just use all wheat/spelt flour)
½ cup coconut palm sugar, sucanat or brown sugar
1 teaspoon baking soda
1 teaspoon ground cinnamon
½ teaspoon sea salt
½ cup (1 stick) unsalted butter, cold and cut into pieces
¼ cup honey
¼ cup milk, non-dairy milk or water
1 teaspoon pure vanilla extract
Instructions
Preheat oven to 350 degrees.
In the bowl of a food processor or mixer, pulse or stir the dry ingredients until combined.
Add the butter pieces to the dry mixture and pulse or process until it looks like coarse meal.
Add the honey, water, and vanilla and process until a ball of dough comes together. Pull the ball of dough out of the food processor and cut it in half. It is a very soft dough. But if it's super sticky or if your kitchen is warm, refrigerate the dough 30 minutes.
Roll out one ball of dough between two sheets of parchment paper to a 10 x 12" rectangle or about ⅛" thick. Remove the top sheet of parchment and slide the bottom sheet of parchment with the rolled out dough to a baking sheet. With a pizza wheel or a sharp knife, cut the dough into rectangles. If desired, prick the dough with the tines of a fork to create the classic graham cracker "dots." Repeat with second ball of dough.
Bake for 18-22 minutes or until the edges are starting to turn brown. Remove from oven and cut crackers again along the same lines with a pizza wheel or knife. Allow to cool on the pans for about 2 minutes. Separate crackers from each other and cool on racks. If some crackers seem a little thicker than others, put them back in the warm oven with the heat OFF for 10 more minutes and up to an hour. This will dry them out a bit and ensure that they will be crispy.
Cool completely and store in an airtight container.
Notes
To make gluten-free graham crackers, use 2 ½ cups all-purpose gluten-free flour blend, such as King Arthur plus ½ teaspoon of xanthan gum in place of the wheat and rice flours.