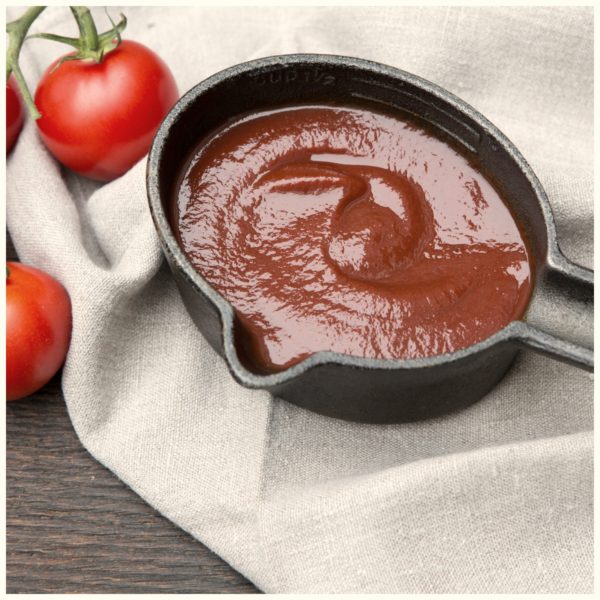 Is "barbecue" a verb or a noun or both or what?  I have said, "We're going to barbecue tonight."  But not, "I'd love some good barbecue tonight."  Although since my daughter started to go to school in Texas, I'm starting to get used to the barbecue lingo.  And I do love me some barbecue!  My first meal when I go visit her is either my favorite juice bar (The Gem) or a barbecue joint (I die for Pecan Lodge.)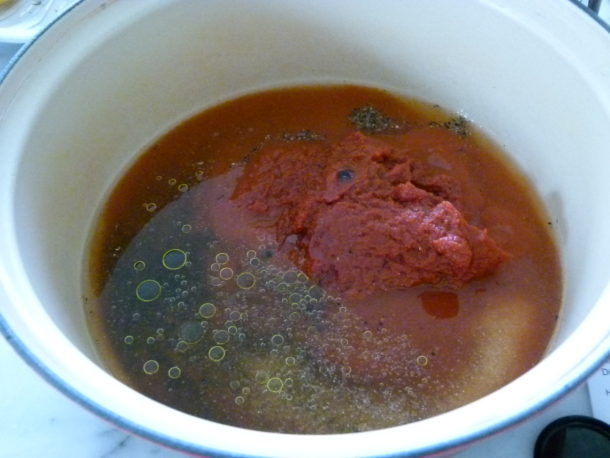 I am totally obsessed with barbecue sauce and I will use it in so many different ways:  mixed into ground turkey for a BBQ turkey burger, cooked with chicken in the slow cooker for pulled chicken, brushed on chicken for barbecued chicken, on a pizza with chicken, red onions, and cilantro, brushed on tofu, and as a dip for roasted potatoes.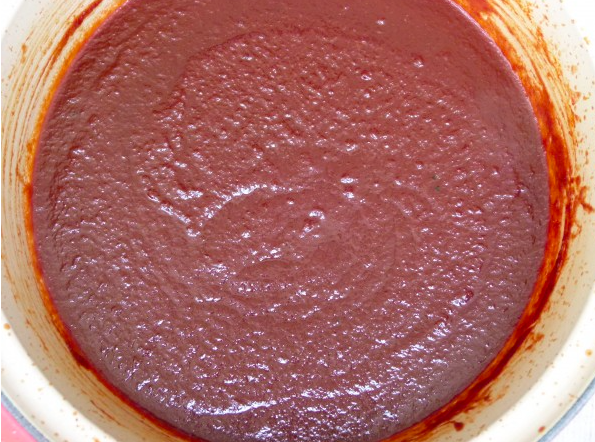 Believe it or not, homemade barbecue sauce is perfectly simple to make.  One day when I was testing a barbecue sauce recipe, my son came in and smelled it in the kitchen and with a puzzled expression asked, "normal people can make barbecue sauce?"  Yes, my picky one, and it tastes like the real deal.  This one is smoky and tangy and a little sweet.  It is thinner than the pictures make it seem, but not watery.  This will not disappoint!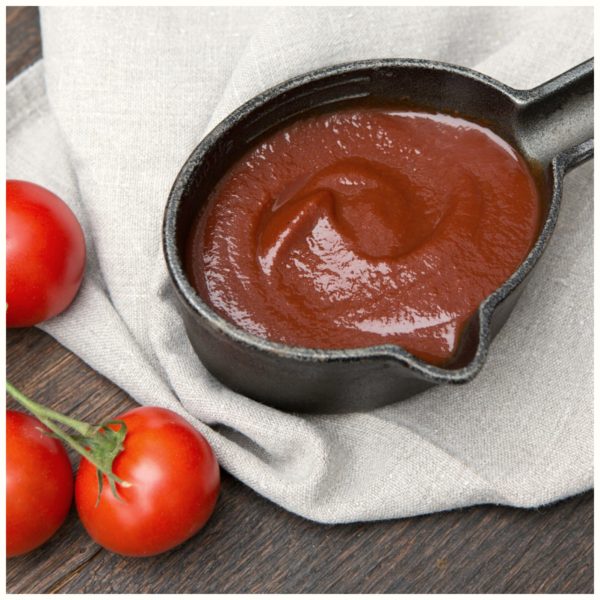 Why should you make your own?  Well, have you ever read the list of ingredients on a bottle of barbecue sauce?  Here's what I cut and pasted from a popular brand:  High Fructose Corn Syrup, Water, Distilled Vinegar, Tomato Puree [Water, Tomato Paste], Salt, Food Starch-Modified. Contains 2% or less of: Soybean Oil, Sauce Blend (Water, Hydrolyzed Corn and Soy Protein, Salt), Spice, Onion Powder, Dehydrated Garlic, Natural and Artificial Flavor, Caramel Color, Colored with (Yellow 6, Red 40, Titanium Dioxide, Blue 1). So, so, so wrong.  Don't do it.  Either read your labels and buy one that is all natural, or make this one.  Do buy the natural liquid smoke listed in the recipe which you can get on amazon or at your local Whole Foods.  Brands I like include Living Nutritionals and Wright's.  It is KEY to making this taste authentically smoky!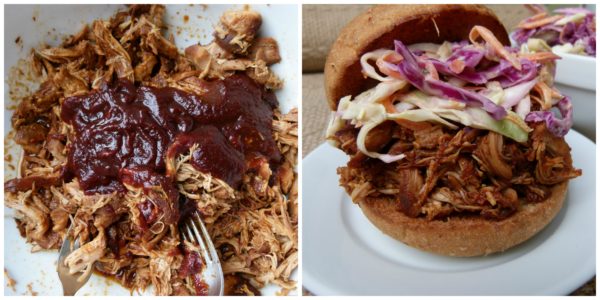 If you are making barbecued chicken this weekend, you can make this sauce right now and store it in the fridge until then.  Just a quick tip about grilling anything with barbecue sauce — it burns easily.  So if you are grilling, you can't put the barbecue sauce on the chicken (for example) until 2-3 minutes before it has finished cooking.  You can, however, put the sauce into a slow cooker or on chicken for the oven right from the get go.  Hope that makes sense.  Please let me know if you make this!

Homemade Barbecue Sauce
Ingredients
1 cup tomato paste (Bionaturae makes an organic paste in a glass jar)
⅔ cup water
½ cup apple cider vinegar
¼ cup honey or brown sugar
¼ cup molasses (unsulfured)
2 teaspoons all natural hickory liquid smoke
2 teaspoons Worcestershire sauce (Wizard's is GF)
½ teaspoon onion powder
½ teaspoon sea salt
freshly ground black pepper to taste
¼ teaspoon ground chipotle powder (or smoked paprika if you don't want any heat at all)
Instructions
In a large saucepan, combine all the ingredients and simmer over low heat for 30 minutes, stirring occasionally. Let cool and use immediately or store in the refrigerator until ready to use.
Notes
Barbecue sauce keeps in the refrigerator for up to 2 weeks.