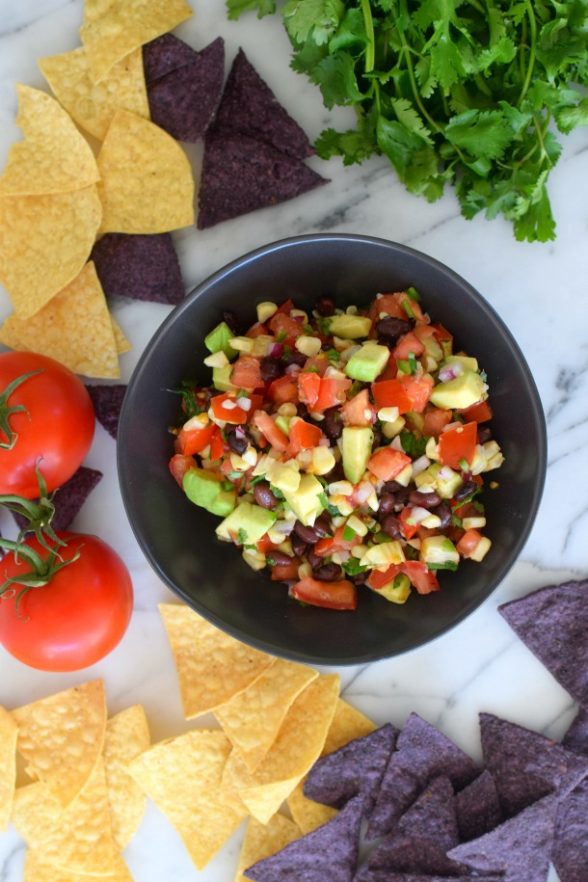 I live in Southern California, where the seasons are like salsas, mild or hot.  No one is complaining here.  I love living in a place where the weather doesn't pose a challenge — isn't life challenging enough?  But I grew up in New York, the land of can't-catch-a-freakin'-break weather, where you must pray to the weather gods if you are brave enough to plan an outdoor event and where you learn to expect the unexpected, like snow in April.  This I do not miss.  BUT I love an East Coast summer.  When I was a kid, summer was party, a time to celebrate and take advantage of the brief window of enjoyable weather.  You could actually feel the change in people's energy.  Not here.  Summer in So Cal?  Oh, it's just more of the same old, same old.  72 and sunny today?  What a shocker!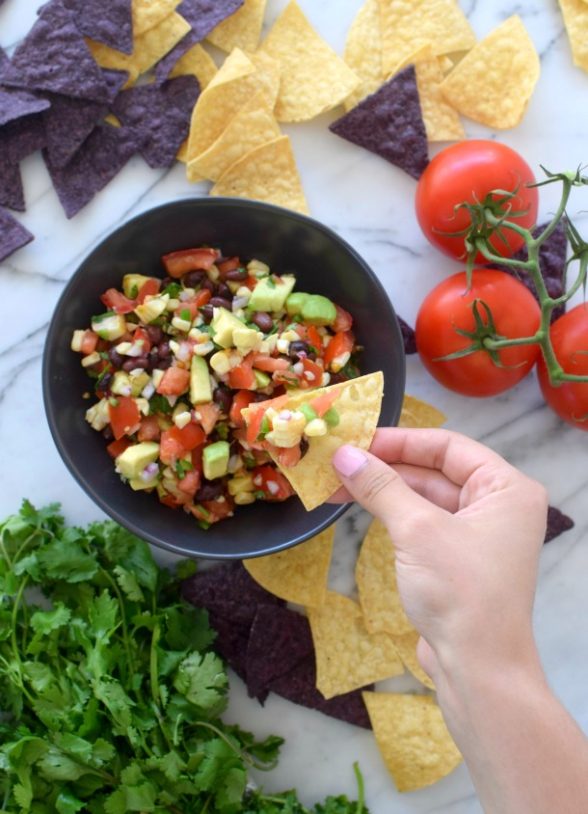 Well you know what they say — you can take the girl out of New York…….  With Memorial Day around the corner, I still get excited for the start of "the season."  I am ready for the unofficial start of summer, which begins Memorial Day weekend and ends on Labor Day.  So this weekend I am ready to party! (in my own way, of course.)  No same old, same old here.  It's funny that I mentioned salsa earlier, because that's just what I'm going to change up a bit.  Instead of the expected pico de gallo, which is just a fresh tomato salsa, I'm making my favorite grilled corn and black bean salsa with baked tortilla chips.  I take smoky grilled corn mixed with creamy black beans and avocado to take salsa to the next level.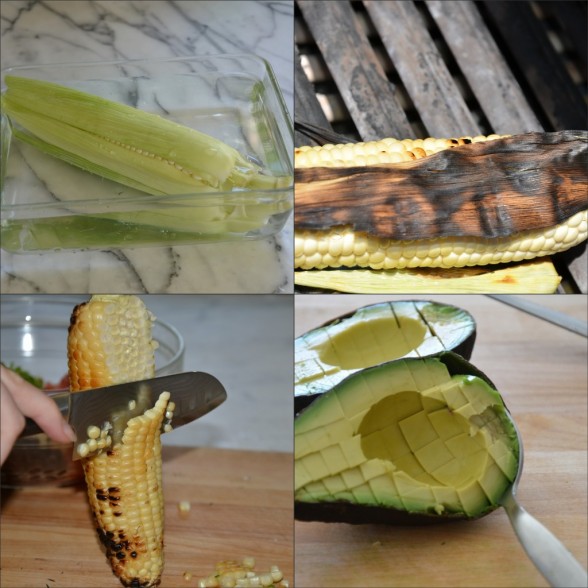 What I love about this good-for-you nosh is that it's not just for chips.  You're better off with big sticks of jicama to scoop up the dip.  Or we had it last night over some grilled wild salmon that I had bathed at room temperature with equal parts lime juice and olive oil and sprinkled with sea salt and pepper.  It's one of my favorite light, but super flavorful meals.  You're not much for chopping?  No problem.  Go buy a high quality pico de gallo (made from fresh tomatoes and not containing garlic powder, citric acid and other things that have no business being in salsa), and mix in some black beans, grilled corn and diced avocado.  It's like Semi-Homemade with Pamela and not a boxed cake mix in sight!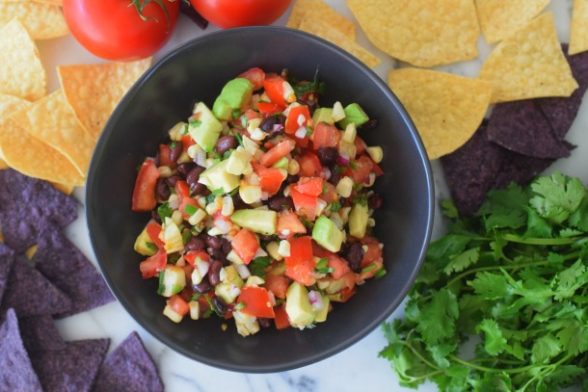 No fresh corn yet where you live?  Awww, too bad.  You must not live in Southern California.
Have a terrific weekend and safe grilling!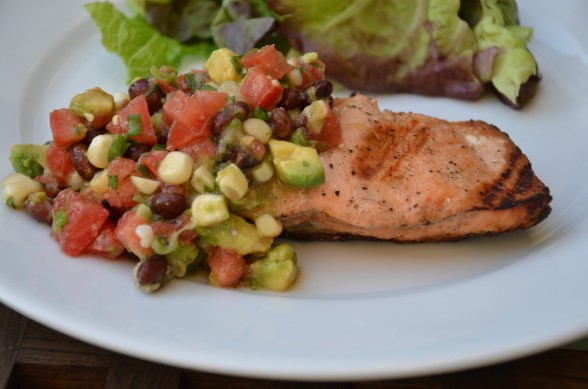 Grilled Corn and Black Bean Salsa
Serves:
makes about 3 cups
Ingredients
1 ear of corn
2 large ripe tomatoes, diced
½ cup cooked black beans
¼ cup diced red onion or 2 scallions, white and light green parts thinly sliced
1 jalapeno pepper, seeded and minced or a few dashes of hot sauce to taste
1 clove garlic, minced
2 Tablespoons chopped fresh cilantro
2 Tablespoons fresh lime juice
1 teaspoon sea salt plus more to taste
1 ripe avocado, diced
accompaniments: baked tortilla chips
Instructions
Heat the grill to medium heat. Pull the husks back from the ear of corn and remove the silks. Replace one layer of the husks and soak the corn in cold water until the grill is ready. Place the corn directly on the grill and cook, turning every 5 minutes. Remove from the grill and cool until easy to handle.
Pull all the husks back and cut the kernels off the cob. Place the corn in a serving bowl.
Add the diced tomatoes, black beans, onion, jalapeno or hot sauce, garlic, cilantro, 1 Tablespoon lime juice and salt. Toss to combine.
In a small bowl, mix the diced avocado and remaining Tablespoon of lime juice. Add to the salsa and combine gently. Cover and refrigerate until ready to serve. If you are preparing this several hours in advance, place in the smallest container that will fit the salsa.