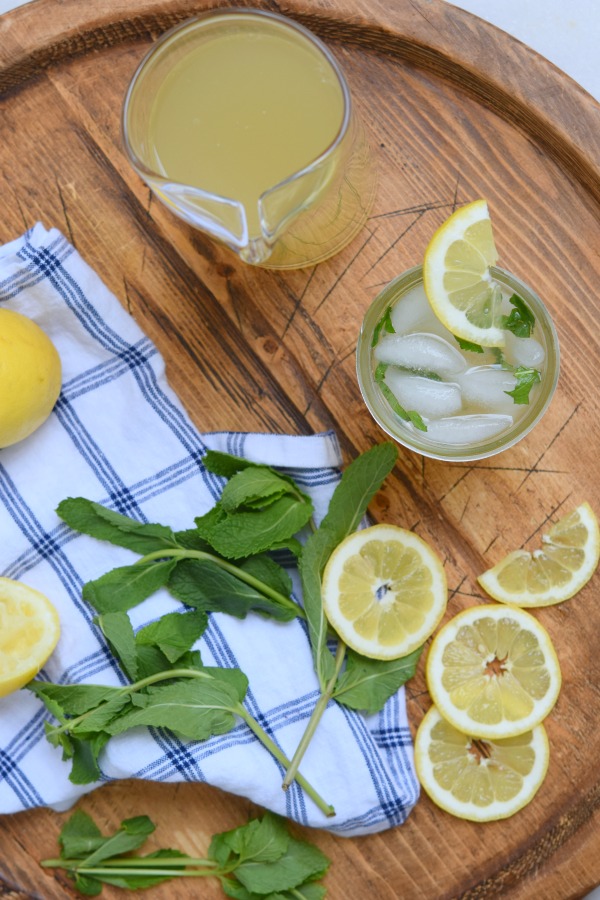 More friends with new books!  My friend Phoebe Lapine from the award-winning blog, Feed Me Phoebe, just came out with The Wellness Project, a book which chronicles her yearlong quest to heal her autoimmune disease and find that middle ground between health and hedonism.  Phoebe achieved this by making one lifestyle change, one month at a time and without giving up her life.  Phoebe's story is so inspiring and her book offers readers loads of practical advice from cleaning up our beauty products and our kitchens, to delving deep into hormones and digestion.  I could go on and on, but you'll have to check out the book for yourself!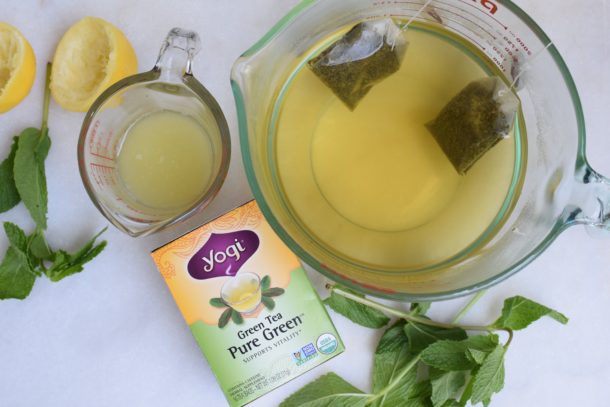 Although The Wellness Project is not a cookbook, there are about 20 recipes – all anti-inflammatory and health-supportive, of course.  This recipe for Green Tea Arnold Palmers caught my eye because an Arnold Palmer is a beverage my husband orders very often when we're out.  It is basically a drink of half lemonade and half iced tea. He also makes homemade iced tea at home and I drink green tea a few times each week.  So, I thought this would be a perfect drink for both of us to enjoy!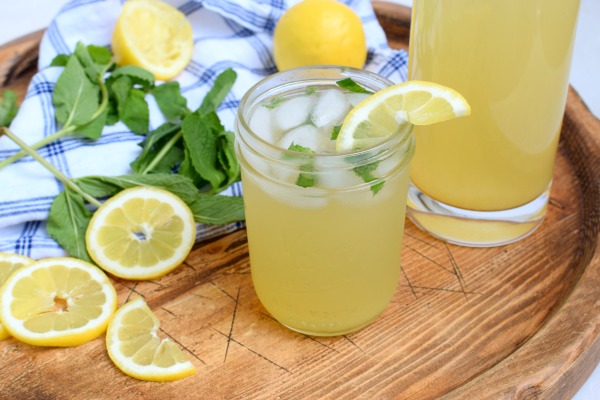 I made a huge batch over the weekend and we both absolutely loved it.  I usually need a little pick-me-up in the afternoons, and the green tea in the Arnold Palmers was the perfect boost.  The drink was so refreshing and I know I'll be making it regularly over the summer.  Phoebe writes in the book that lemon juice helps enhance mineral absorption, which is great news for all those green tea antioxidants.  The drink is lightly sweetened with raw honey, which Phoebe notes to add to the tea after it has cooled to preserve the nutrients and enzymes.  Adding sweetener to these Arnold Palmers is definitely optional and you should feel free to use a couple drops of stevia or a little Lakanto if you need a non-glycemic sweetener instead.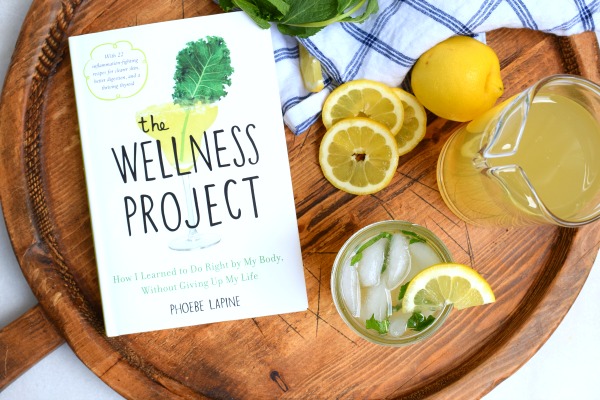 I still see many people drinking non-nutritive, acid-forming beverages like soda.  I love Phoebe's "one change at a time" approach which could be used to upgrade from soda to something more health-supportive, but still refreshing such as this Green Tea Arnold Palmer.  It's never too late to make changes big or small if they support your health.  As Pheobe writes, "we need to tune into our bodies, learn what feels right and what doesn't, and find our own sweet spot between health and hedonism, wherever it may lie."

Green Tea Arnold Palmers Recipe
Ingredients
2 green tea bags (or 2 Tablespoons loose leaf)
⅓ cup freshly squeezed lemon juice
2 Tablespoons raw honey, optional
¼ cup fresh mint leaves, loosely packed
Instructions
Bring 1 quart of water to a boil in a teakettle. Place the green tea bags (or infuser with loose leaf tea) in a large pitcher. Pour the hot water over the tea and let steep for 10 minutes, or until a light caramel color. Remove the tea bags or infuser.
Allow to cool for 10 minutes, or until it's cool enough to sip. Stir in the lemon juice and honey, if using. Transfer to the fridge to chill completely. Serve over ice and garnish with mint leaves.
Notes
Replace the lemon with lime or blood orange juice. Or use a few whole dried hibiscus flowers for a pink herbal version that is caffeine-free.