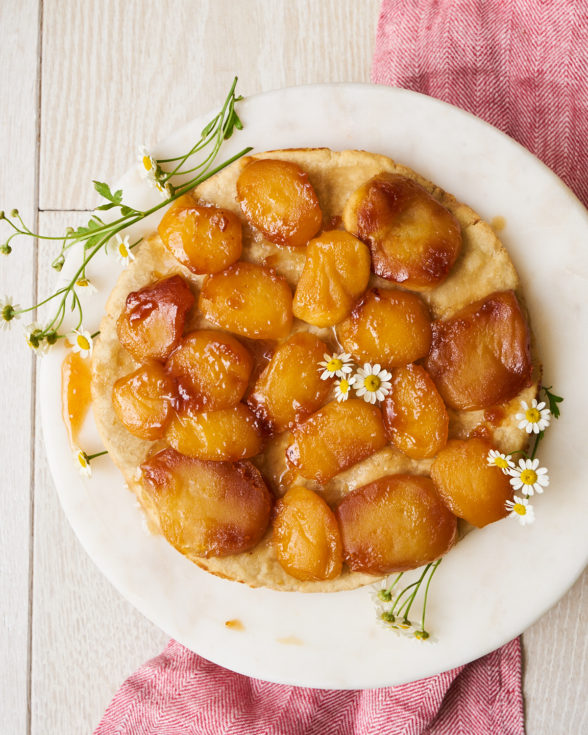 September means apples!  I know we see apples every single day in the supermarket, but now is when they are in season.  IMHO, apples taste so much more delicious in the fall.  I have my favorite varieties (e.g. Pink Lady, Honeycrisp, Opal, Ambrosia) and I actually prefer cooked apples over raw.  Have you made the stuffed baked apples yet from Kitchen Matters?  So so good!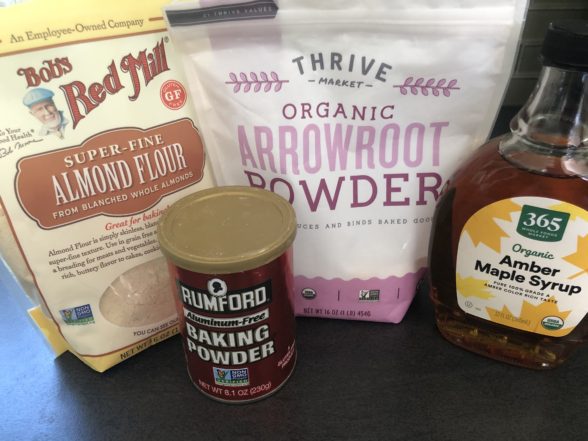 Rosh Hashanah, the Jewish new year, is coming up next Friday night.  It is a holiday that highlights sweet foods and apples in particular.  I always come up with a new apple dessert to share on the holiday.  This Grain-free Apple Tarte Tatin was last year's and it was a huge hit in my classes (remember those??) and with my friends and family.  It is a grain-free twist on the class French apple tarte tatin, which is a simple but elegant and perfect upside down apple tarte over traditional pastry. No cinnamon or nutmeg (those are American), just a celebration of appleness!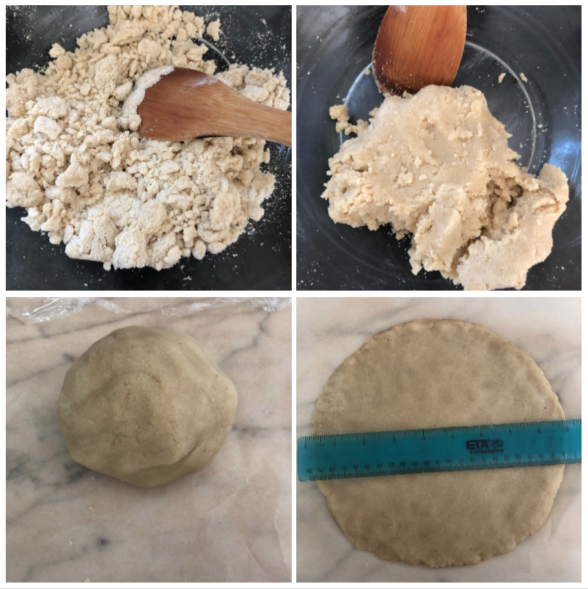 I love grain-free desserts even though I also eat grains.  I have mentioned before that my blood sugar does not spike as much with almond flour as with wheat or rice flour.  I have no substitutions for the almond flour, so sorry.  Unless you wanted to try hazelnut flour.  You could always go for the classic, of course.

The only mistake I made when I was making this to photograph was that I didn't have enough apples to fill in all the spots in the skillet and the resulting tarte tatin looked a little empty.  The apples shrink when they cook, so you really want them crammed in there.  You can even cut a few up and plug in the open spaces.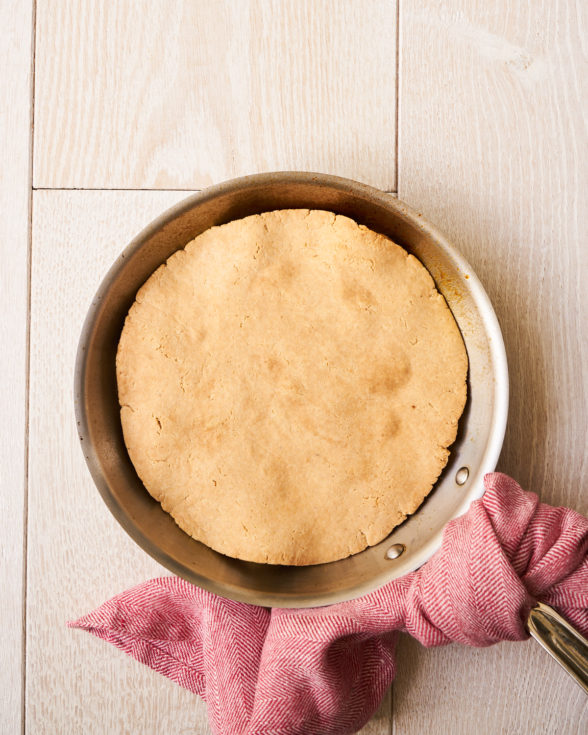 If you want to make this ahead for the holiday, make the crust a day before and store it well wrapped in the fridge.  You can peel the apples and brush them with water mixed with OJ or lemon juice and store them in the fridge IF you need to prep ahead.  You can then make this a few hours before you want to serve it although it's amazing warm!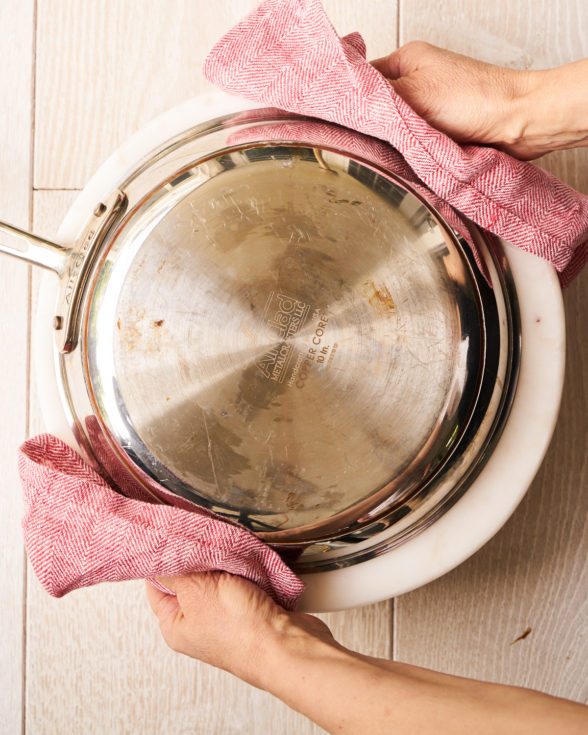 Serve this as is or with a little teeny scoop of vanilla ice cream (or Greek yogurt for breakfast.). The leftovers are perfectly delicious, although the crust gets a bit softer.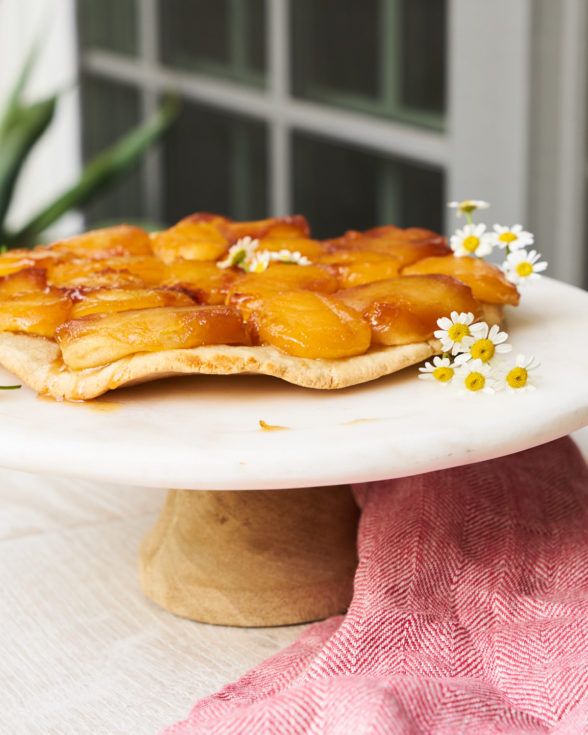 In Jewish tradition, making sweet foods ensures a sweet new year.  Therefore, I am going to go into overdrive and make ALL THE SWEET FOODS ;).  What a year.  Next week I'll share my challah recipe and we'll be all set.  Here's wishing you a good start to the new year and my prayers for health and happiness always.  XOXO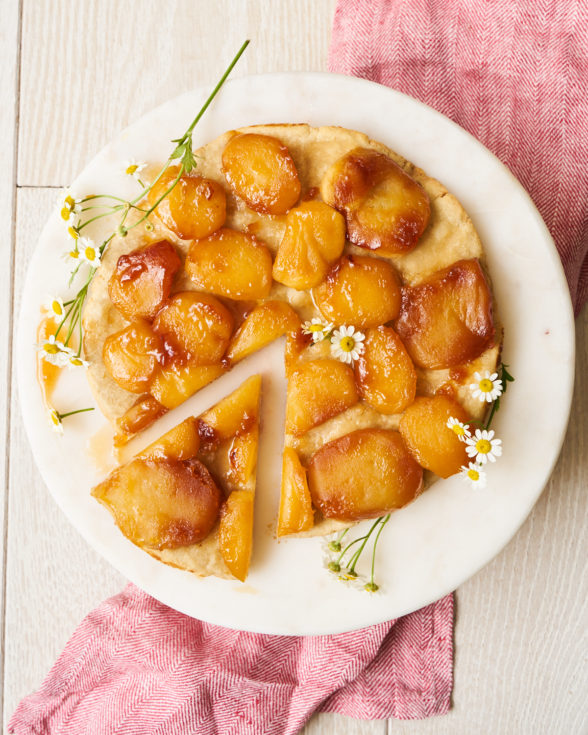 Please tag me on Instagram if you make any of my recipes @pamelasalzman #pamelasalzman I absolutely love love love seeing your creations!
You can shop the tools I used for this recipe by clicking on the images below:

Grain-Free Apple Tarte Tatin
Ingredients
Caramelized apples:
4-5 (about 2 pounds) sweet or sweet-tart apples, peeled, cored and quartered
2 Tablespoons unsalted butter or ghee
½ cup unsweetened apple juice
2 Tablespoons pure maple syrup
1 teaspoon pure vanilla extract
For the crust:
2 cups blanched almond flour
½ cup arrowroot powder, tapioca flour or cassava flour
1 Tablespoon pure maple syrup
1 teaspoon aluminum-free baking powder
Pinch of sea salt
3-4 Tablespoons water
Instructions
In a 9 or 10-inch heavy bottom skillet* combine the butter, apple juice, maple syrup and vanilla. Bring to a simmer over medium heat.
Arrange the apples in one layer in the skillet. They can overlap a little since they'll shrink. Fill in the empty spots too. Cook stirring occasionally over medium heat until most of the liquid reduces and the apples are soft, about 10 minutes. Remove from heat.
Preheat oven to 400 degrees.
In a large mixing bowl, combine the almond flour, arrowroot, maple syrup, baking powder, and salt with a wooden spoon and slowly add the water to form a ball of dough.
Place the dough on a piece of unbleached parchment paper or plastic wrap and flatten out with your hands or the bottom of a measuring cup to make a 9-inch circle. Or roll with a rolling pin in between two pieces of parchment/plastic. It is best if your crust is one inch smaller than the size of your skillet. If using a 9-inch skillet, make an 8-inch disc.
Arrange the apples on the skillet with the rounded side down. Place the crust on top and press lightly.
Bake for 35-40 minutes or until crust is golden and firm.
Remove from oven and cool for 15-20 minutes before carefully inverting onto a plate.
Notes
*Alternatively, cook the apples in a saucepan or skillet and after Step 2 transfer all of it to a tart or pie plate.