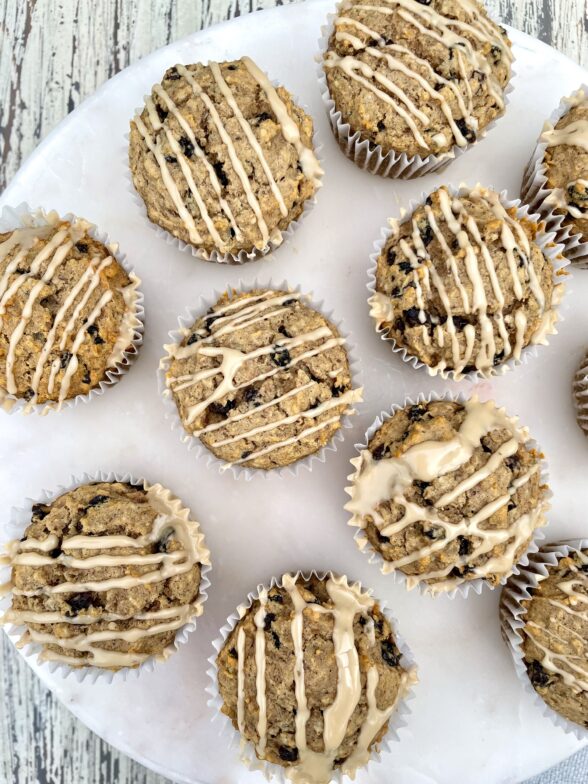 My friend Peggy Curry is a local celebrity in Manhattan Beach. Peggy taught cooking classes for many years and she founded a nonprofit organization called Growing Great which is how I initially met her.  Growing Great teaches kids at the elementary school level about nutrition and gardening.  The program is in dozens of schools and has impacted thousands and thousands of children.  I was on the board for about 7 years and I also volunteered as a school docent for about 10 years.  Peggy is an absolute visionary who has changed many, many lives!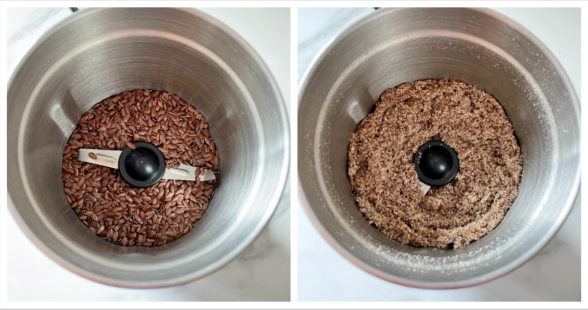 But what many people know her for is her ability to navigate the gluten-free world with ease and deliciousness.  Her family struggled with Celiac and gluten intolerance (two different things to be clear, but she has 4 daughters) long before there were gluten-free products to make this challenge a bit easier.  So many people in our community have called her in desperation when they had a diagnosis that required a shift to a gluten-free way of eating.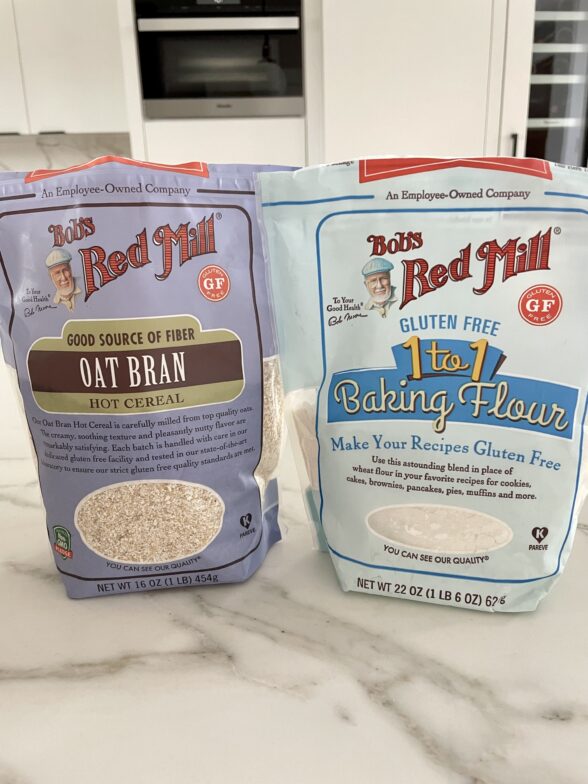 Her new book, Damn Good Gluten Free, has been a long time coming and, as expected, a godsend to anyone looking to meal plan for a gluten-free family.  Truth be told, you don't have to eschew gluten to enjoy her cookbook. It is full of her favorite family recipes according to her theme night dinnrs.  You can take a peek at the website she founded with her daughter Megan called CurryGirlsKitchen.com to get a sense of her unfussy style and delicious family recipes.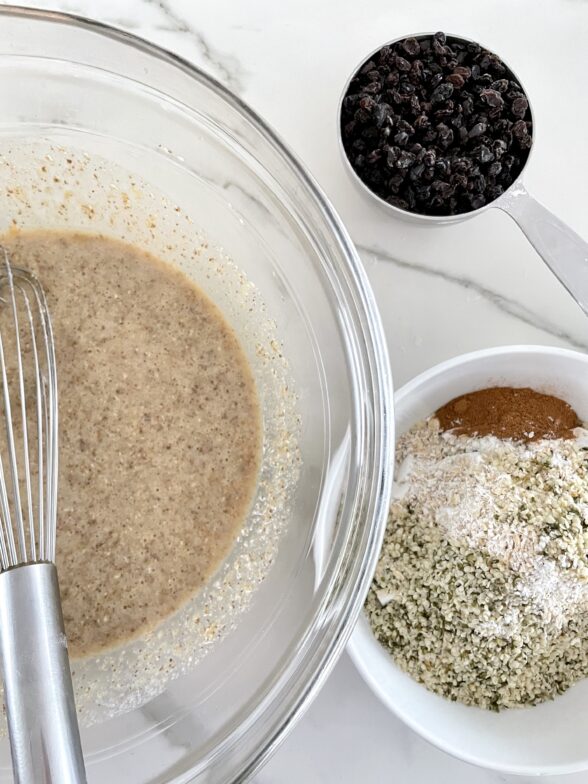 When I first opened Peggy's book, I definitely wanted to share a recipe that may be tough to figure out how to make gluten-free.  It can be tricky to navigate the world of GF flours and baking products. Back in the day, we would have to make our own GF flour blends, but now there are many solid options.  I am not gluten-free but I also don't like to eat wheat three times a day.  I like to mix it up a little.  My favorite GF blends are either King Arthur Multipurpose Gluten Free Flour or Bob's Red Mill 1-for-1 GF flour.  Peggy also likes Cup-4-Cup and Pamela's (not me Pamela, the other one LOL.)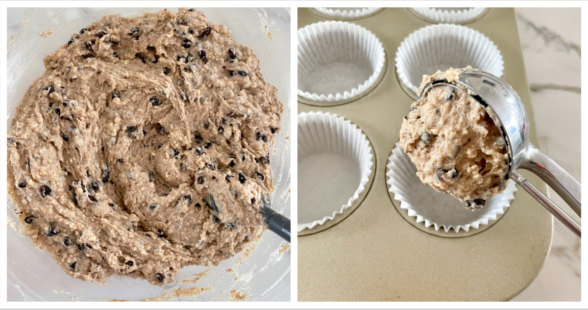 I made these Raisin Bran Muffins from her book and they started disappearing lickety split.  They are moist, light, and not too sweet.  I just can't eat things that are overly sweet anymore. Hubs loved the maple glaze on top of course, but I didn't even need it. What we didn't eat in a day, I froze for another time.  Muffins freeze great and these are no exception.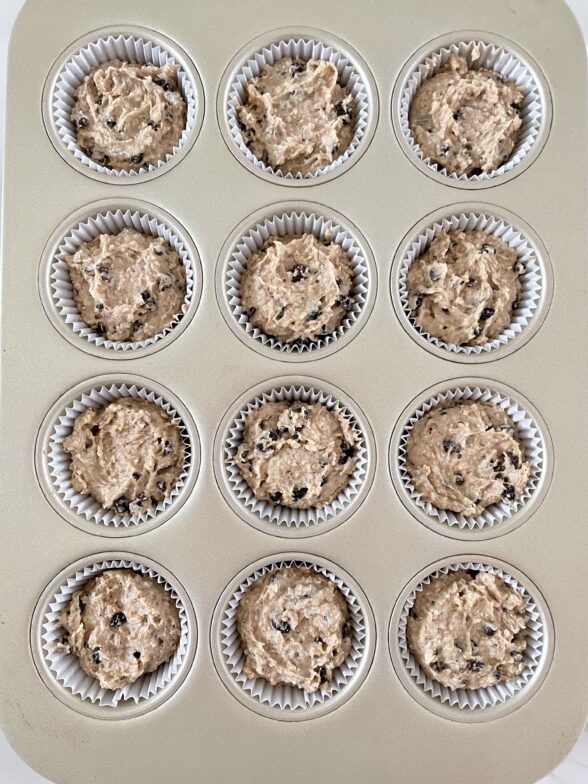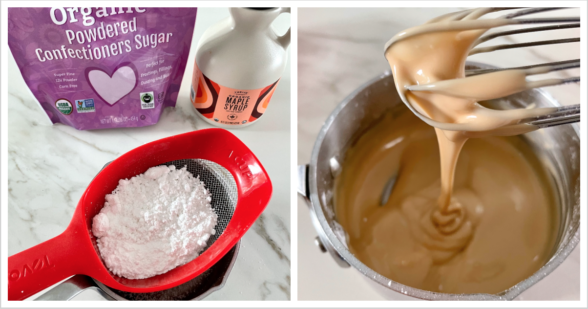 I appreciate that Peggy provides lots of swaps for dairy and less common ingredients.  Bran muffins are old school and usually have raisins in them but they don't have to.  You can use cranberries or diced dates or dried figs.  Or dark chocolate chips. What I did like about these muffins is that they are high in fiber and full of other good stuff, like oat bran and flax meal.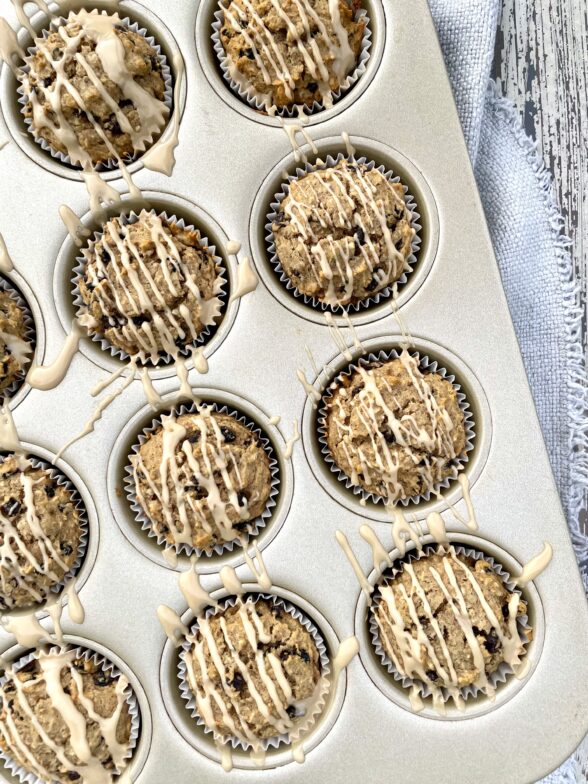 Let me know if you make these and what you think or message Peggy on her IG @currygirlskitchen. She'd love to hear from you!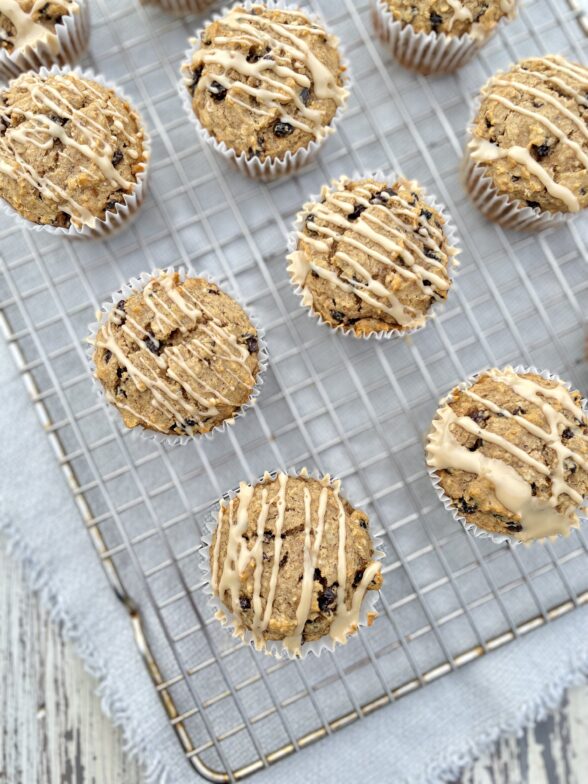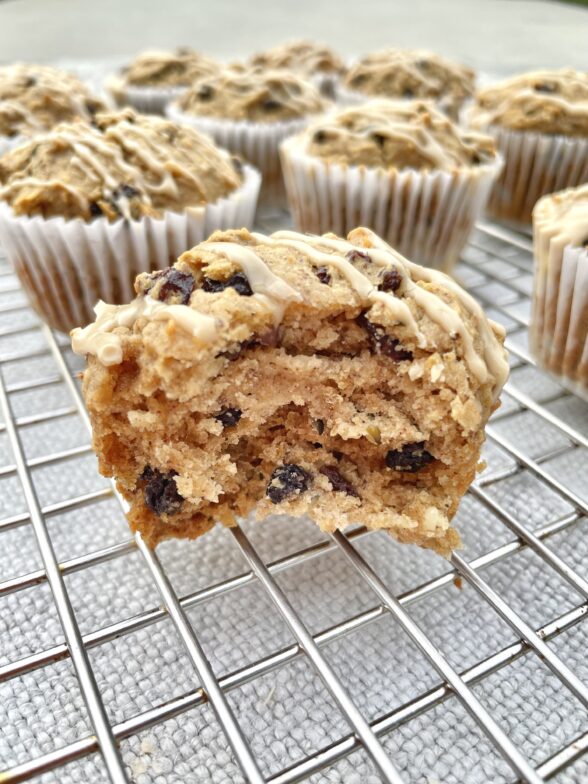 You can get a copy of my Peggy's cookbook here at Pages Bookstore in Manhattan Beach. It's not a cheap book because Peggy published it herself, but it is beautiful and BIG with lots of color photos. It's more expensive on Amazon and why not support two small businesses by buying from Pages?? 🙂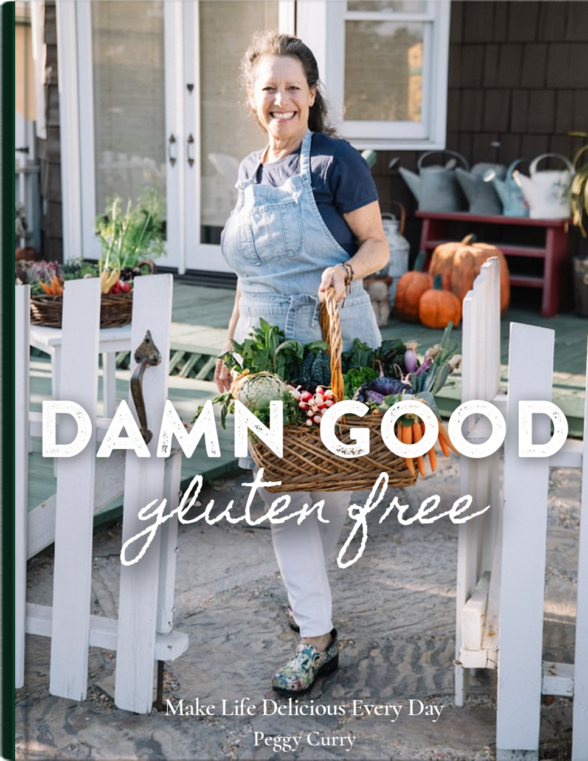 Gluten Free Raisin Bran Muffins Recipe
Author:
Peggy Curry from Damn Good Gluten Free
I made them with flax milk soured with vinegar, egg, applesauce for the banana, and quick-cooking oats
Ingredients
¼ cup fresh ground flax
¼ cup gluten free oat or rice bran
1¼ teaspoons baking soda
1 cup buttermilk
1 egg or flax egg
⅓ cup honey
⅓ cup coconut oil, melted
1 small banana, mashed
1½ cups gluten free flour, such as Bob's Red Mill 1 to 1, King Arthur, or Pamela's
½ cup quinoa flakes or quick cooking oats
2-3 Tablespoons hemp seeds (I used 3 T)
½ - 1 teaspoon cinnamon (I used 1 teaspoon)
½ teaspoon salt
1 cup organic raisins
Maple Glaze Ingredients:
6 Tablespoons powdered sugar, sifted
2 Tablespoons pure maple syrup
Instructions
Preheat the oven to 350 degrees.
Create a starter mixer by combining fresh ground flax, rice bran, baking soda, and buttermilk. Let it rest for 10 minutes.
In a large bowl, mix together the egg, honey, coconut oil, and banana.
Once the starter has rested, add to the mixing bowl with the wet ingredients. Stir until combined.
Whisk in the flour, quinoa flakes, hemp seeds, cinnamon, and salt.
Once the batter is smooth, fold in the raisins.
Dollop the batter into a greased muffin tin, filling each cup only ¾ of the way.
Bake in the oven for 12-18 minutes, or until an inserted knife comes out clean.
As the muffins bake, make the maple glaze by whisking the sugar into the maple syrup until smooth. It will be thick.
Once the muffins are out of the oven, allow them to cool only slightly then drizzle with the Maple Glaze.
Notes
Variations:
Substitution for buttermilk: make a soured milk by mixing 1 Tablespoon of apple cider vinegar with milk of choice to yield 1 cup.
Substitution for honey: ⅓ cup coconut sugar
Substitution for banana: ¼ cup applesauce
Substitution for raisins: fresh berried or Zante currants