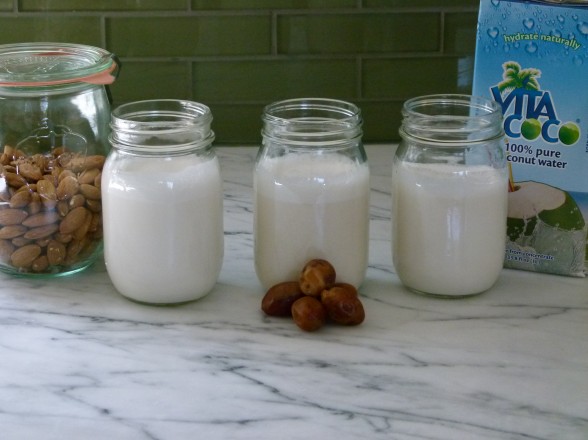 You saw from my Alternative Milk Guide that these non-dairy beverages are basically nuts/seeds/grains pureed with water and strained.  Although Mr. Picky drinks raw milk regularly, the rest of us don't and the non-dairy milk that is used most often in our house is almond milk.  Once I learned how easy it is to make your own extremely delicious, pure almond milk, I have never purchased it off the shelf again.  This is a great, non-messy activity to do with your kids since they can help with the process and it is also really cool for them to see how almonds become almond milk.  It was also really cool for my husband to see how to "milk" an almond because he was having a tough time visualizing it.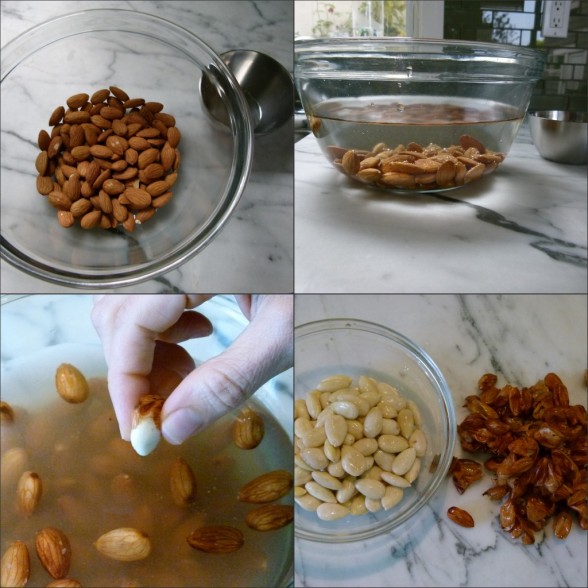 I made a basic almond milk from almonds and water the first time around and it was the kind I was familiar with.  But then my friends Baelyn and Shiva told me about The Mylk Man in Venice, California who makes and delivers fresh organic almond milk made from almonds and coconut water.  Genius!  Lastly, my friends at Pressed Juicery in Brentwood make an unbelievable almond milk from almonds, dates, vanilla, sea salt and water.  I had to give both of these a try at home since I'm not always in the city and voila!  Amazing!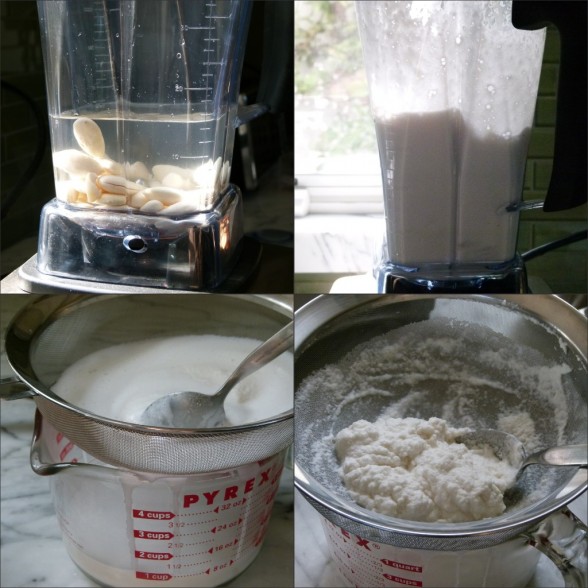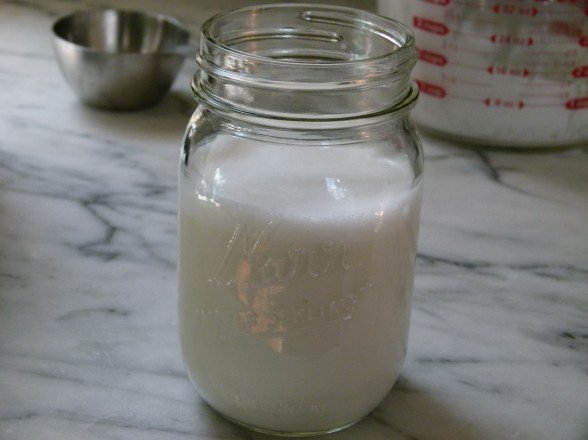 We met our friends Jane, Matt and their daughters for dinner the other night at our local YMCA tennis club and Matt happened to mention that he is recently dairy-free and has discovered the joys of almond milk.  Where most couples might go out for an after-dinner drink, I knew where we were going — back to our house for an almond milk taste testing! Everyone was blown away by the coconut water and date-sweetened versions.  We even figured out what to do with the almond pulp I had saved from straining the milk.  Drinks and dessert!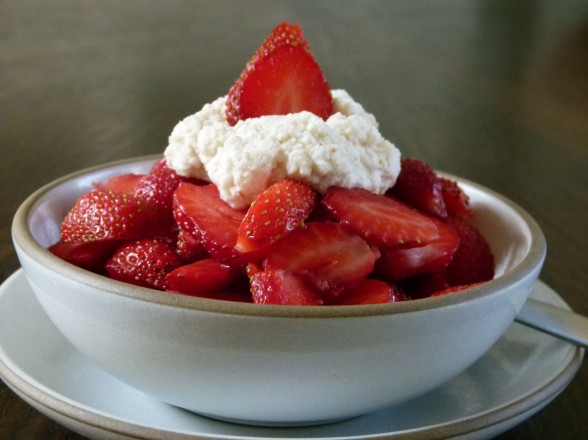 Basic Almond Milk
Serves:
makes about 2¾ cups
Instructions
Soak 1 cup raw almonds in bowl with plenty of room temperature water for 6-8 hours. (Soaking will make the almonds softer and more digestible.)
Drain the almonds in a colander and rinse with fresh water. Remove the skins from the almonds by pressing them through your thumb and forefinger.
Discard the skins and place the almonds in a blender or Vitamix. Add 3 cups fresh water and blend until the nuts are pulverized.
Strain through a fine mesh sieve, cheesecloth or a nut milk bag into a glass bowl. If using a sieve, use a spoon to scrape the almond meal around and allow as much liquid to drain through.
Transfer to a glass jar and refrigerate, covered for up to 4 days. Add the remaining pulp, sweetened with honey or maple syrup, to hot cereal, granola or fruit.
almond milk with coconut water
Soak almonds in regular water, but use coconut water to blend with the skinned almonds.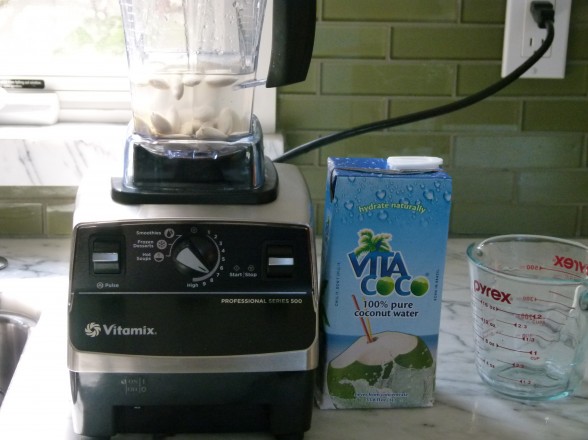 almond milk sweetened with dates
Follow directions for basic almond milk, but blend skinned almonds with water and 8 pitted dates.  You can add a drop of vanilla and sea salt, if you like, but it is delicious just like this.  You don't need to sweeten the remaining pulp if you choose to eat it since it is already sweet from the dates.