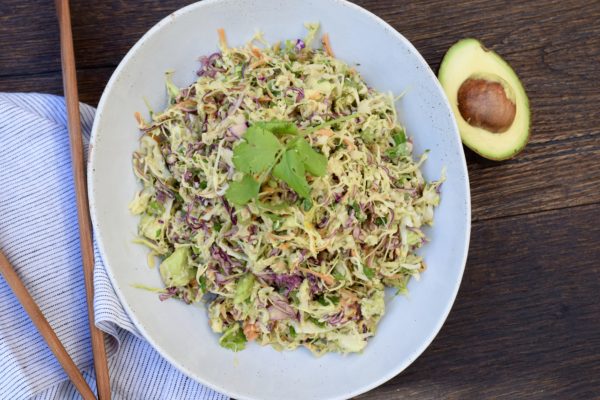 I had the most fantastic time in Dallas this past weekend!  I spent lovely quality time with my daughter, and I enjoyed getting to know her sorority sisters and their moms.  We had a very full weekend with lots of good food, karaoke (no comment!), yoga, and shopping for everything from mattresses to paleo snacks to new clothes for her to wear to her internship this summer.  Believe people when they tell you that kids grow up too fast!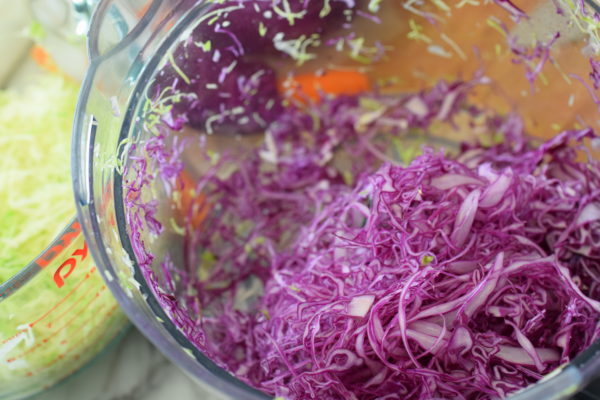 Plus, my friend Lisa corralled the nicest group of ladies and hosted a cooking class at her home which was taught by yours truly.  We surprised everyone with vegan queso as an snack before I started the class and I think everyone was shocked at how much it tastes like the real thing, which by the way is like an entire food group in Texas.   Lisa was telling me people eat "queso," which is basically melted Velveeta, and chips as a meal.  So I am hoping I converted a few gals over to my much healthier version!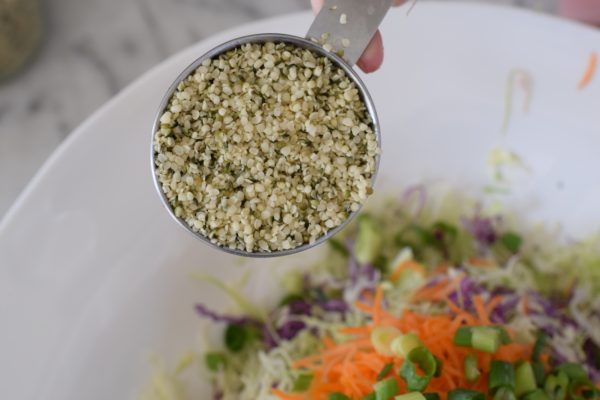 One of the recipes Lisa picked for the menu was a slaw I taught many, many years ago in a Mexican-themed class and completely forgot about.  This creamy avocado slaw might be in my top 2 faves, which says something since I am a slaw fiend.  I adapted the recipe from a Kris Carr book (she's so inspiring, but the way).  Everyone loved it!
What makes this slaw unique is that the dressing is lime juice, olive oil and avocado that gets mashed up with your hands into the cabbage.  There's a creamy coating on the cabbage, but it's not mayo!  Crunchy, creamy, tart.  It's totally genius, super healthy and ABSOLUTELY delicious.  You know how I feel about avocados – that they belong in the Healthy Food Hall of Fame.  They've always been good and there's nothing controversial about them.  They're here to stay, friends.  But this is exactly the kind of recipe I love, one that is truly nutritious, but still downright yummy and no one's giving me roll eyes, sighs or the "it's pretty good for something healthy."  You all know what I'm talking about.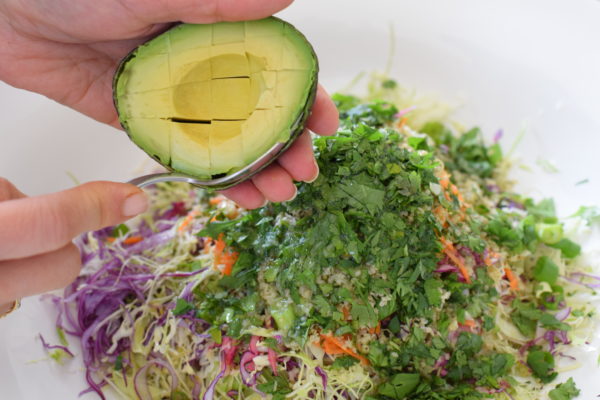 So when I made this the other day and I was thinking to myself that I can't believe I forgot about this recipe and that I knew I'd have to share it with you with Cinco de Mayo coming up.  By the way, I hope that you don't wait for Cinco de Mayo to make Mexican-inspired food.  I don't.  I love, love, love Mexican food and so do most people I know, so Mexican recipes are in very regular rotation around here.  This recipe will go with anything — Mexican, Thai, BBQ, basics.  I made it with turkey meatloaf the other night and it was perfect-o.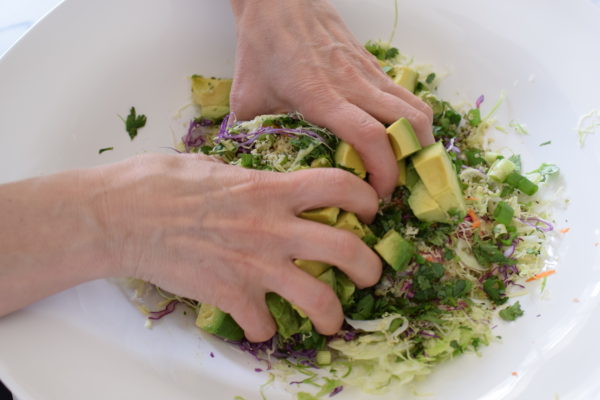 I have been a fan of hemp seeds for many years, but usually I added them to parfaits, porridge or smoothies.  Kris Carr inspired me to use hemp seeds in a salad.  Now I do it a lot because of this recipe. Have you tried hemp seeds?  If not, let's get on it.  They are such a perfect food, full of antioxidants like Vitamins E and C, as well as chlorophyll which is an amazing detoxifier, including heavy metals. Hemp seeds are also rich in soluble and insoluble fiber which helps keep the digestive tract active and clean. They also provide a substantial dose of omega fatty acids and easy-to-digest protein (all essential amino acids, actually.) To me, hemp seeds taste kind of nutty, but it's also the texture that I love.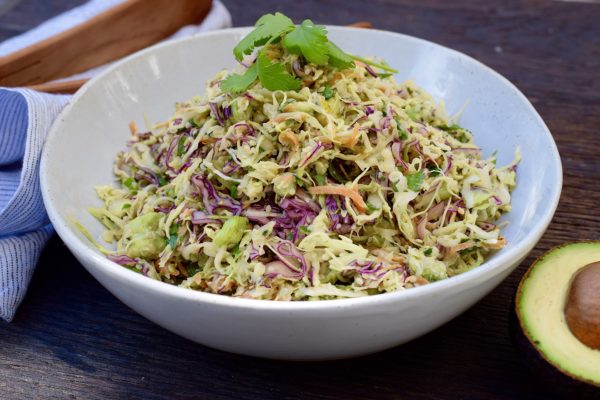 This slaw can be prepped way ahead and assembled at the last minute.  Susceptibility to oxidation is the only thing that keeps avocado from being truly perfect in every way.  So you can shred your cabbage and carrots, juice your limes, wash your cilantro all ahead.  But you have to massage in the avocado at the last minute.  A small price to pay for something so good.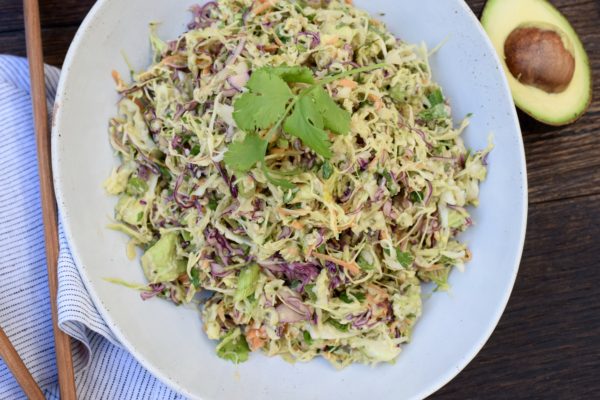 Creamy Cabbage and Avocado Slaw
Ingredients
6 cups finely shredded* cabbage (mix of purple and green is nice)
½ cup diced sweet red bell pepper (about ½ a pepper) or shredded carrot
1 large avocado, pit removed and diced
3 Tablespoon unrefined, cold pressed, extra virgin olive oil
3 Tablespoons fresh lime juice
¼ cup diced scallions
½ cup hemp seeds
6 Tablespoons chopped cilantro
½ teaspoon sea salt
Instructions
Combine all ingredients in a bowl.
Massage and mix with your hands to tenderize the cabbage and cream the avocado. Serve immediately so that avocado doesn't get brown. Or mix everything except avocado together ahead of time and massage avocado into salad just before serving.
Notes
*You can do this with the slicing disc of your food processor or with a knife.