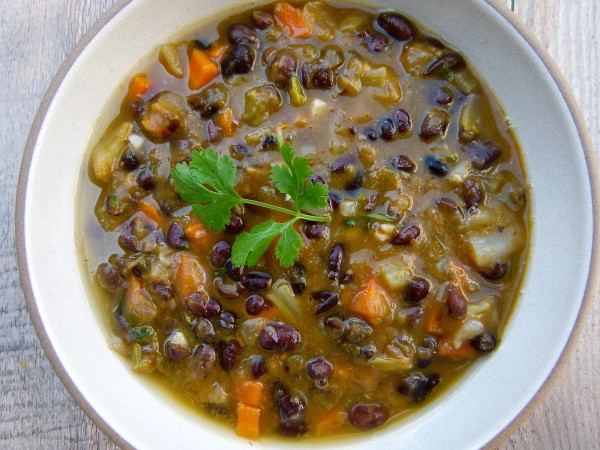 Nothing is as comforting to me as a one-pot, hearty meal in a bowl.  I love substantial soups and stews, especially ones with beans or legumes.  I very often make soups on the weekend for lunch or for a Meatless Monday dinner.  They also make a fantastic school lunch for the kids the next day.  This black bean and pumpkin soup is P-E-R-F-E-C-T for a chilly fall day, especially on Halloween if you want to send everyone off with a filling, warm meal.  This is almost like a chili because of the beans and the small amount of cumin and oregano, but not quite as thick.  My favorite ingredient in here is the pureed pumpkin which gives the soup a little body.  So much nutrition in one bowl!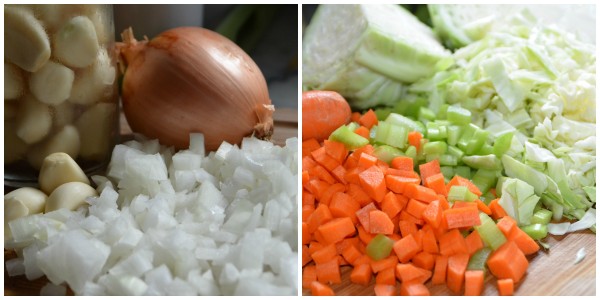 This soup is a really easy one if you use canned pumpkin and canned beans.  I'm so glad more manufacturers are responding to our desire for BPA-free products.  There are more and more companies who are using cans without BPA.  That is particularly relevant to this recipe because I know you can find organic pumpkin puree in BPA-free packaging by a company called Farmer's Market or by Pacific Foods and organic black beans in BPA-free cans by Eden organic.  A gentleman behind the customer service desk at Trader Joe's told me they don't use BPA in their cans, except canned tomatoes.  I haven't verified this yet with the company, but I am excited if that's the case!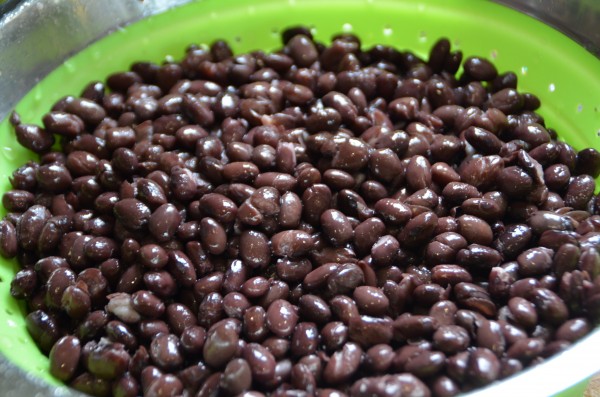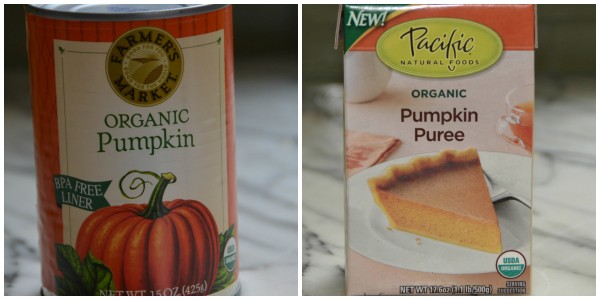 Also exciting is the fact that for the first time in a loooong time, I have Mr. Picky's Halloween costume ready to go.  This never happens in our house quite this early, as in a week before Halloween.  Poor kid one year made a Batman costume the night before out of grey baseball pants and an cape from an old zombie costume of his sister's.  This year he is going as a punk rocker complete with wig and (temporary) nose ring.  All of his costumes must involve eyeliner or face paint and this year will be no exception.  My girls are not trick-or-treating this year.  I think the novelty has worn off.  That and my husband said there will be no teenage children of his trick-or-treating without a costume.  I agree — way lame.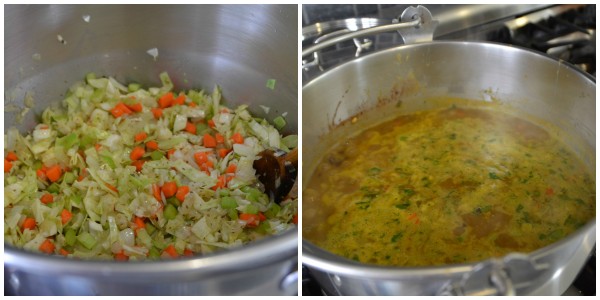 Ideally the girls will stay safe at home with a few friends and a pot of black bean and pumpkin soup on the stove and enough in their bellies that they only feel the need to eat a couple pieces of candy and not a basketful.  Believe me, I am not the party pooper you might think I am.  I know full well that on Halloween night, Mr. Picky will take all of his candy and hoard it behind the extra towels underneath his bathroom sink.  I leave them there without letting on that I know his little secret.  Until Valentine's Day when I need to make room for the fresh loot.
Hope you have a fun and safe Halloween!  This Thursday is exactly four weeks before Thanksgiving.  You know what that means!

Black Bean and Pumpkin Soup
Ingredients
2 Tablespoons unrefined, cold pressed extra-virgin olive oil or coconut oil
1 large onion, diced
4 garlic cloves, finely chopped
2 carrots, diced
2 stalks celery, diced
1 ½ cups diced green cabbage
1 teaspoon ground cumin
1 teaspoon dried oregano
a pinch or more of cayenne or to taste (optional)
4 ½ cups cooked black beans or 3 15-ounce cans, drained and rinsed (click here for how to cook beans from scratch)
½ cup cilantro leaves and stems, chopped
1 ¾ cups pumpkin puree or 1 15-ounce can (not pumpkin pie filling) (click here for how to make pumpkin puree from scratch)
2-3 teaspoons sea salt, or to taste
a few grinds of freshly ground black pepper
2 ½ cups vegetable stock, chicken stock or water
Instructions
In a large pot, heat the olive oil over medium heat.  Add the onion and garlic and sauté until tender and translucent, about 6 minutes.
Add the carrots, celery, cabbage, cumin, oregano and cayenne* and toss to coat with the oil, onions and garlic.  Sauté for a couple minutes or until the vegetables no longer look raw.
Add the beans, cilantro, pumpkin puree, salt and pepper and stock.  Bring to a boil and lower the heat to a simmer.  Cook partially covered until the vegetables are tender, about 18-20 minutes.  Taste for seasoning.
Notes
I have made this soup several different ways. If you want a little more heat, you can sauté a diced jalapeno pepper (do this in Step 1) and/or add a teaspoon of ground chipotle pepper (add this with the other spices.) If you want a little smokiness without the heat, add a teaspoon of smoked paprika with the other spices. You can also puree part of the soup for a thicker consistency. Lots of options!