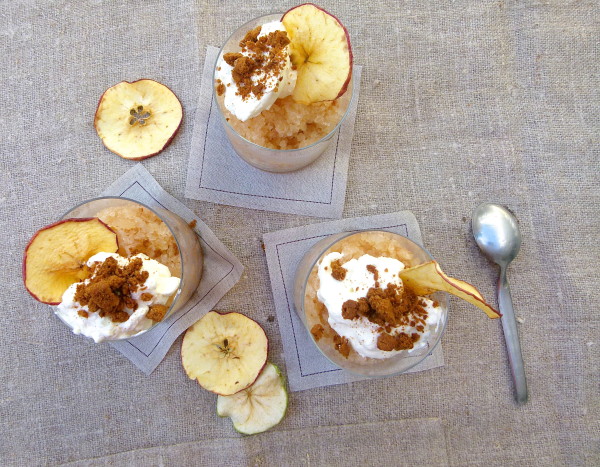 My grandparents had a cute place in the Pocono mountains when I was growing up.  We would go for a week in the summer and occasionally for a long weekend during Thanksgiving and Presidents' weekend.  Summers were the best though, because we were always outside playing badminton or bocce on the bocce alley my grandfather built.   Or picking wild blackberries until our arms were scratched from top to bottom.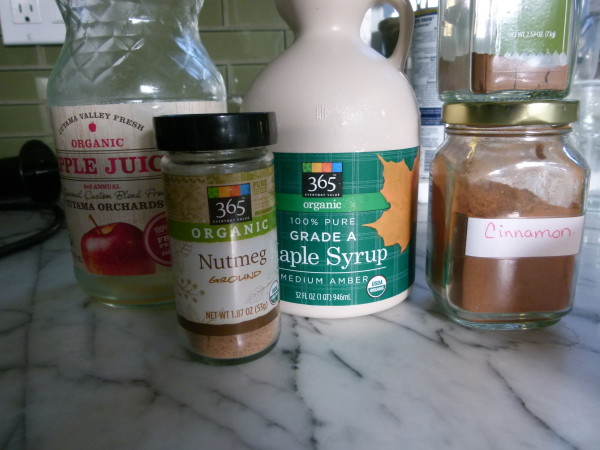 My grandmother, my aunt and my mother would go to the market every day it seemed.  I swear we weren't done with breakfast before my grandmother nervously asked, "Ok, now what are we doing about lunch?"  Everything revolved around food and mealtime. "Don't go out now or you'll be late for supper!"  "What time does everyone want to eat?"  "What should we make tonight for dinner?"  And so on.  Now that I direct mealtime at my parents' house in the summer when I visit, I sort of see the obsession.  You can't just wing it when you're feeding a crowd and it's no picnic when you've got hungry kids (or adults!)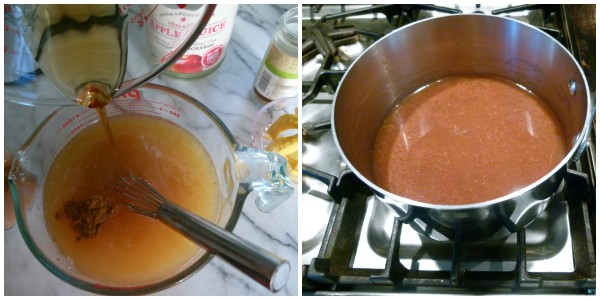 I always loved everything the ladies cooked, but there was a special dessert that my uncle used to make that blew my mind.  He would take the leftover espresso from the morning and dissolve sugar into it and a little water and freeze the whole thing.  In between bocce matches, he would go to the freezer and scrape the mixture into slushy, icy bits.  He called it granita di caffe.  It was like coffee ice, but we actually made it at home without any fancy machinery and it was delicious!  Of course I couldn't  have too much because I was like 7 years old, so eventually he made us children granita di limone, lemon ice.  It was like a lemonade slushy.  Heaven.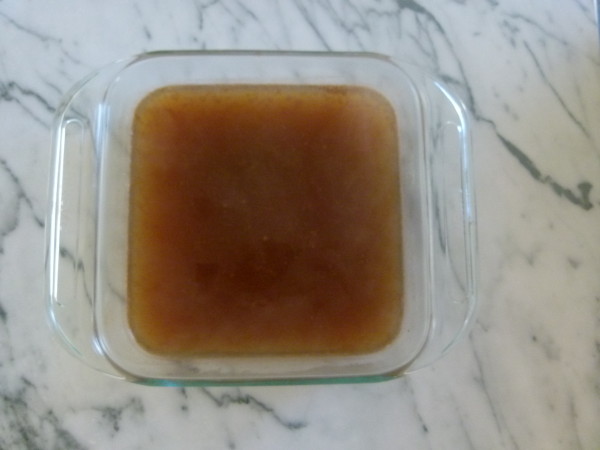 I had a dinner party over the weekend and because the weather is still warm where I live, I decided to try an apple granita for dessert.  WINNER!!!  Talk about the easiest, tasty, fresh, light, seasonal dessert.  It was also perfect because two of my girlfriends are dairy-free.  If you can imagine a light and crispy apple slushy ice infused with fall spices, this is apple granita.  I also had a granita sundae bar set up so we could layer the granita with caramel ice cream, crushed gingersnap cookies and dehydrated apple slices.  Just so good and did I mention easy?  Plus I did it a few days ahead and you know how much I love getting things done early.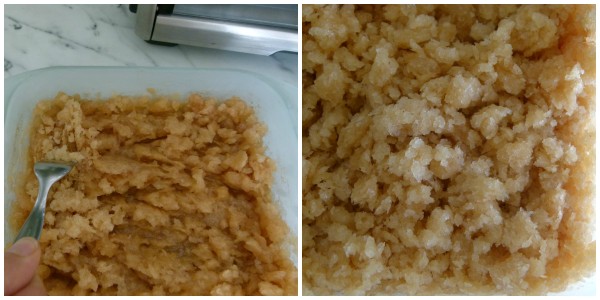 What I love about granita is that it seems like a special dessert, but it's really so easy you could make it for your kids for an after school snack, which I did for Mr. Picky yesterday.  He freaked out!  And when I told him I made it by myself without a machine, he started making all sorts of plans for future granitas, like Gatorade granita.  Creative, but not happening of course.  Just a dollop of whipped cream on top and some crushed gingersnaps made Mr. Picky forget about everything else for a bit.  Just like when I was a kid.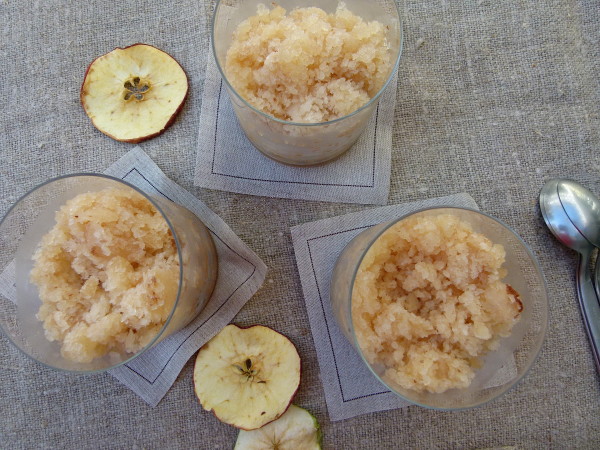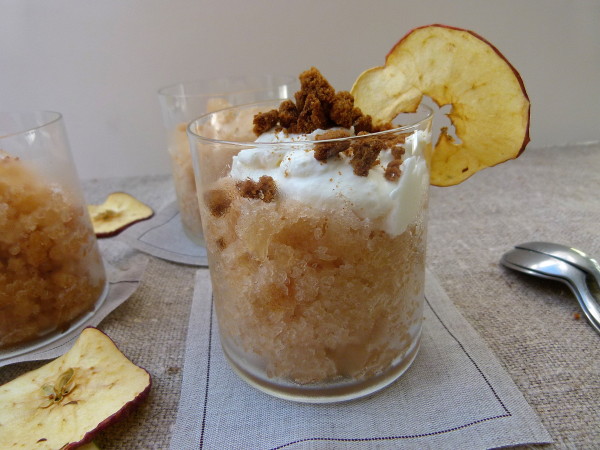 Apple Pie Granita
Author:
Pamela, adapted from foodandwine.com
Ingredients
3 cups natural-style apple juice, preferably organic
6-8 Tablespoons Grade A maple syrup or cane sugar
1 ½ Tablespoons freshly squeezed lemon juice
½ teaspoon ground cinnamon
Pinch ground nutmeg
Pinch ground allspice
Instructions
In a saucepan, combine all of the ingredients and cook over moderate heat, whisking until the sugar has dissolved, about 3 minutes. Do this step even if you are using a liquid sweetener as the heat will enhance the flavors of the spices.
Pour mixture into an 8- or 9-inch square baking dish. Freeze until icy around the edges, about an hour.
Using a fork, scrape the icy shards into the center. Continue to freeze, scraping occasionally and smashing any large lumps until coarse crystals form, about 3-4 hours longer. The end result should be a fluffy, coarse You can also use a large baking dish and the process will go more quickly. Keep frozen until ready to serve. The granita can be made a week in advance.
Notes
There are probably other sweeteners that you can use, but I only tested the recipe with maple syrup and cane sugar. I thought the recipe was a tad too sweet with ½ cup of sugar, but my friends thought it was perfect. If you tend to prefer desserts that are not too sweet, then use the lower amount of sugar/syrup.