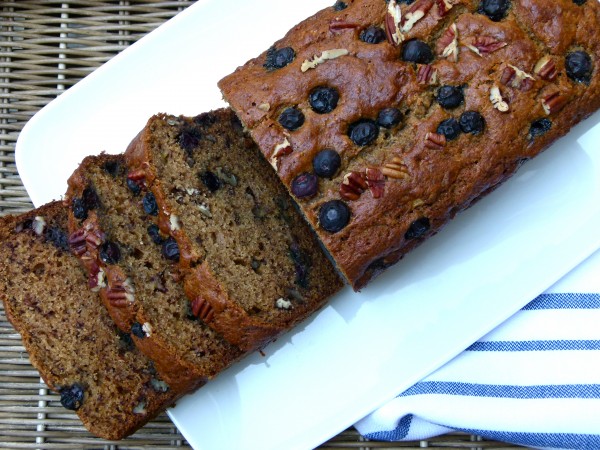 This year I am trying to get an early jump on the beginning of school.  I actually say that every year and I still end up in those ridiculous lines at Staples on the first day of school.  My oldest daughter is going into 12th grade (I am clutching my heart right now), so you would think that I had this thing down.  So not the case.  Until now.  I just figured out really late in the game that I need to outsource, meaning I need to delegate some of these tasks to other people.  No, I don't all of a sudden have a staff of helpers at my disposal.  But I do have capable children that have waaaaaay more time on their hands than I do and they can navigate the internet like nobody's business.  Why didn't I think of this 10 years ago?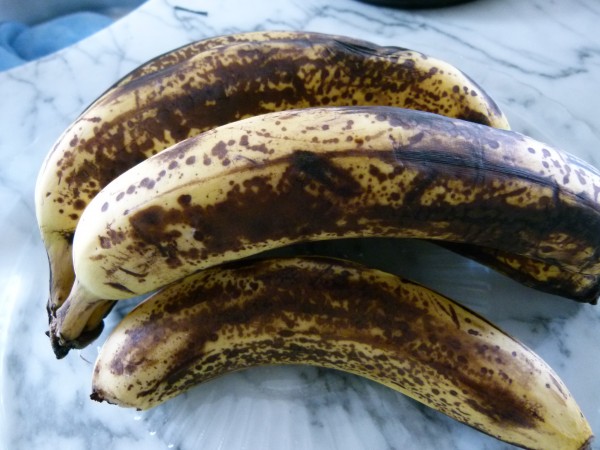 The kids have just ordered their supplies, backpacks and lunch paraphernalia online and helped fill out a stack of forms (they all know their birthdays and where we live, right?).  This has been such a huge help that I am even going to ask them to start helping with their lunches.  Just don't tell them yet.  I need to figure out a way to break this to them gently!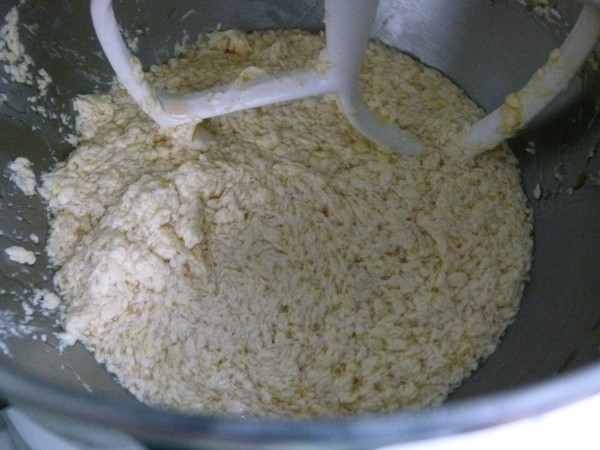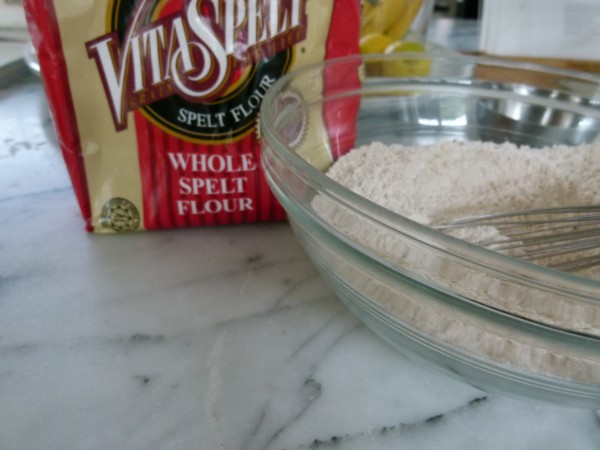 I also thought I would start stocking the freezer with some goodies so weekday meal preparation goes a little more smoothly.  I made a few delicious quick breads last week and halved each of them.  One half to enjoy now and the other half is frozen for a rainy day, i.e. a future school day breakfast or lunchbox snack.  I dug into my archives (have I been online long enough to have an archive?) and put a summer twist on my date-sweetened banana bread, one of my absolute favorite, wholesome quick breads.  I actually made three loaves — one with whole spelt flour and two with a blend of gluten-free flours with which I have been experimenting lately.  I am using more and more spelt flour instead of whole wheat, especially in sweet things.  Read about why I love spelt here!  And since I know so many of you wan to avoid gluten, I also made a couple of loaves with different gluten-free flours.  You can always use your favorite store-bought gluten-free flour blend (my favorite is King Arthur) plus some xanthan gum, but those can be a bit pricey.  Either way, it reminded me how versatile most recipes are and that I only need to change a few ingredients to make something more seasonal and/or new.  All the loaves turned out amazing and the kids gobbled them up!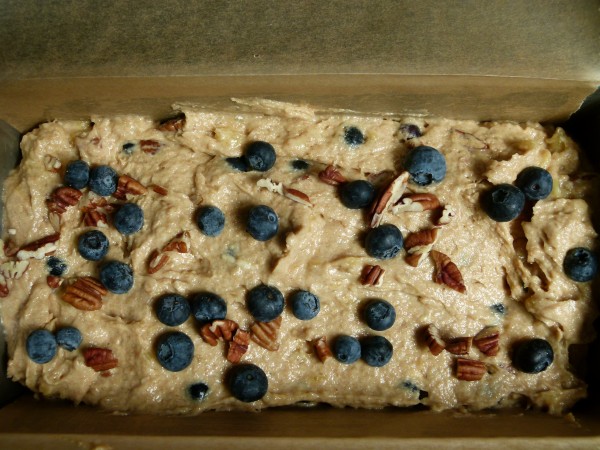 This weekend I'm also going to make and freeze some cookie dough, brown rice for rice bakes, fresh fruit for smoothies and chicken stock since the weather has started to get a little chilly here.  How are you getting organized for the beginning of the new school year?  Would love for you to share.   May the force be with all of us!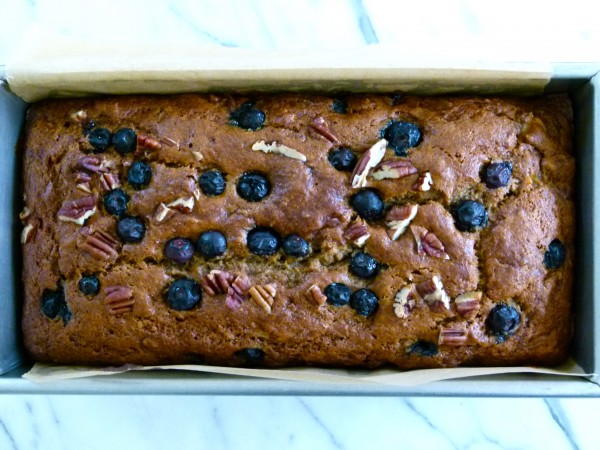 Blueberry-Banana Spelt Bread
Serves:
makes 1 9 x 5-inch loaf
Ingredients
8 Tablespoons unsalted butter or unrefined coconut oil, at room temperature
½ cup maple syrup (I prefer Grade A which has a more subtle flavor)
2 large eggs, at room temperature
1 Tablespoon pure vanilla extract
2 cups whole spelt flour or whole wheat pastry flour
1 teaspoon baking soda
½ teaspoon aluminum-free baking powder
½ teaspoon fine grain sea salt
3 large ripe bananas, peeled and mashed (about 1 cup)*
1 cup fresh blueberries
½ cup chopped pecans or walnuts (optional)
Instructions
Preheat the oven to 350 degrees. Grease the bottom and sides of a 9x5-inch loaf pan. Line with parchment paper, if desired.
Beat the butter with the maple syrup in the bowl of a mixer fitted with a paddle attachment. Add the eggs and vanilla and combine well. The mixture will look curdled and that is normal.
In a medium bowl mix together the flour, baking soda, baking powder and sea salt. Add to the wet mixture and combine until just blended. Fold in the mashed bananas and most of the blueberries and nuts. Save a few bleuberries and nuts for the top of the loaf.
Pour into the prepared pan and sprinkle the reserved blueberries and nuts on top. Bake for 55-65 minutes, or until a toothpick inserted in the center comes out clean. Cool in the pan 10 minutes and then remove the bread and transfer onto a rack.
Notes
*Do not attempt this with bananas that are unripe.  They are neither sweet enough nor soft enough.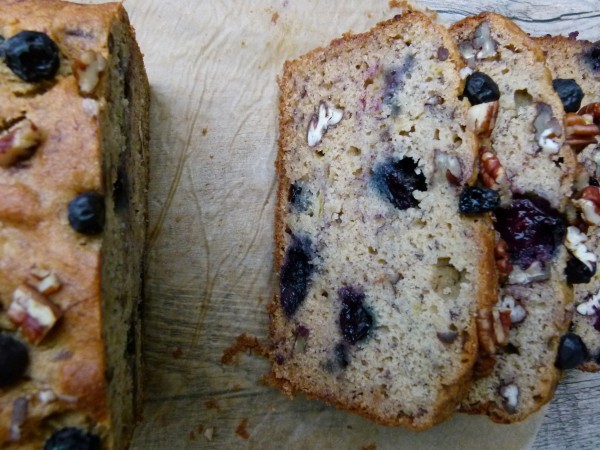 Gluten-free dry mix to sub for the 2 cups of spelt flour:
½ cup sorghum flour
½ cup millet flour
½ cup sweet rice flour
¼ cup GF oat flour
3 Tablespoons potato starch
1 Tablespoon tapioca starch
1 teaspoon xanthan gum