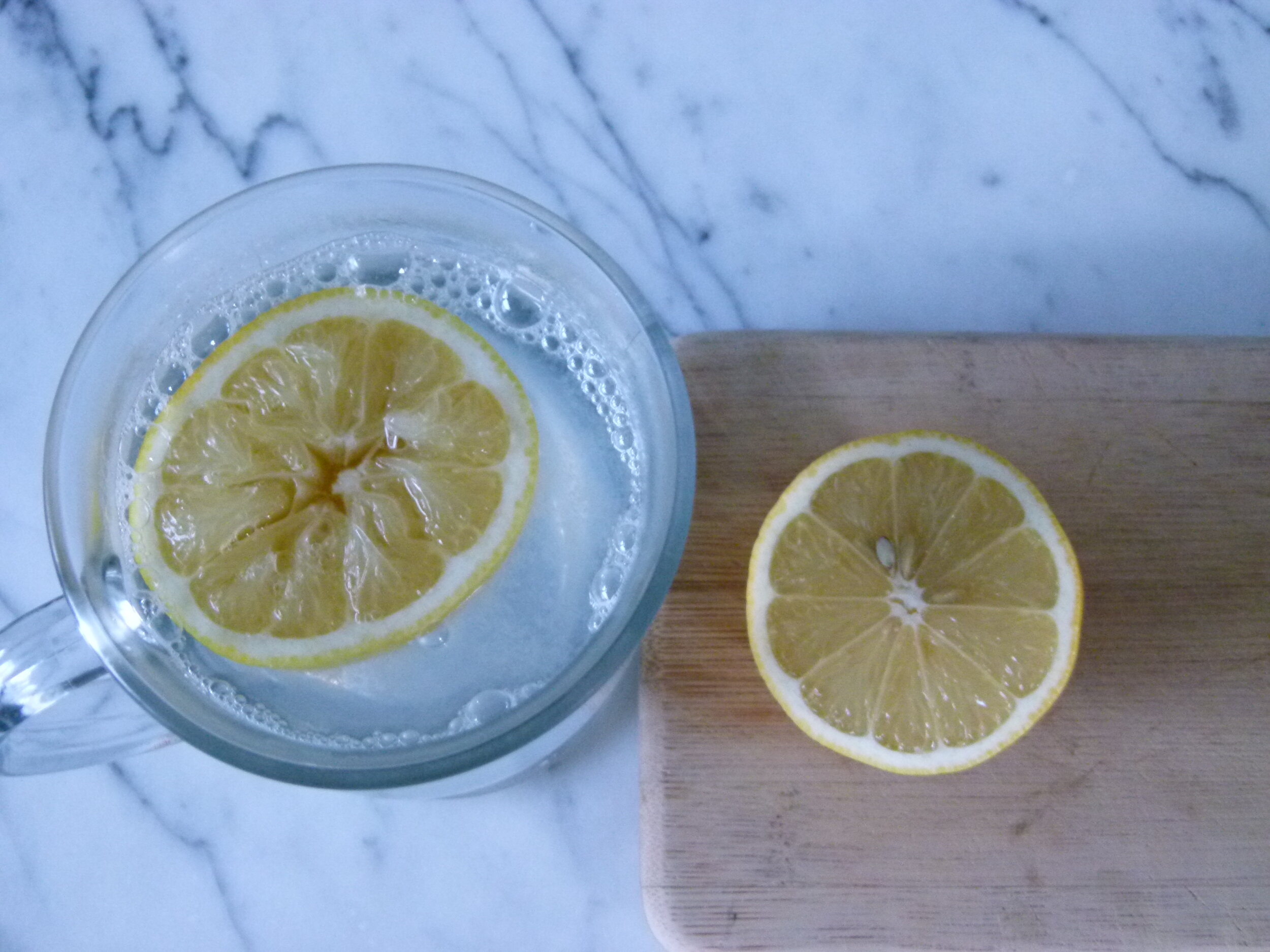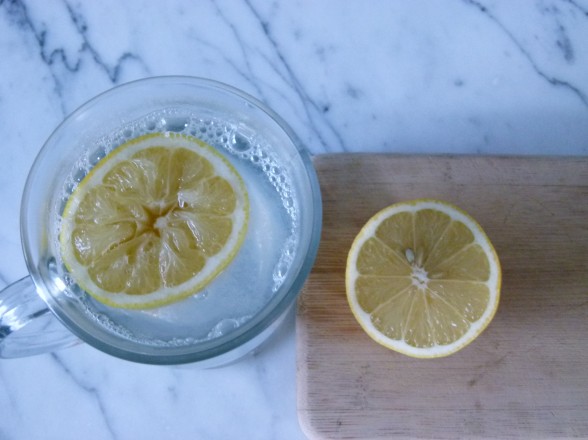 It's a new year and chance are, you've made some resolutions.  I spent New Year's Eve with my husband's family, and when we went around the table sharing our goals for 2014, most of us had better health and a leaner body on our minds.  I once read some good advice about setting resolutions: don't be vague and say, "I want to get healthier."  Instead, set specific, more measurable goals for yourself, such as "I will drink 8 glasses of water a day,"  "I will exercise a 30 minutes/4 days a week," or "I will go to sleep by 10:00 pm Sunday through Thursday."
From my personal experience, I have found that to be good advice which has helped me stick to my resolutions better than before.  I have also found that fewer, smaller changes can gradually bring us to where we want to be and have a longer-lasting impact.  Of course, it depends on one's personality, but I don't have what it takes to make lots of drastic changes overnight.
One new year's resolution that I made many, many years ago (which I learned from an ayurvedic practitioner) that is still going strong is starting the day with a mugful of warm water with fresh lemon juice.  Rarely does a day go by, no matter what the season, no matter where I am, when I don't enjoy this easy, inexpensive, and health-supportive beverage.
Here are some of the benefits to drinking warm lemon-water at the start of your day:
1.    Rehydrates the body.   Sleeping so many hours without fluid intake generally leaves you slightly dehydrated when you wake up.  All the systems in your body need water to function properly and a glass of water warm helps keep everything running smoothly.
2.    Stimulates the digestive system for the day. The citric acid in lemon juice stimulates the production of gastric juices in the stomach.  What's also interesting is that lemon juice has a molecular composition similar to digestive fluids such as saliva and hydrochloric acid and enhances their processes.  Lemon juice can also help relieve symptoms of indigestion and nausea.
3.  Helps finish the detoxification process the and clear the digestive tract.  Lemon also stimulates and helps cleanse the liver, our body's detoxifying organ.  Lemon juice helps stimulate the production of bile which helps to eliminate toxins.
4.    Boosts the immune system.  Lemons contain incredibly high levels of Vitamin C, a powerful antioxidant and immune-booster.
5.    Helps beautify the skin. The skin benefits from hydration and detoxification, but in addition, the antioxidants in lemon also scavenge free radicals which contribute to premature aging.  Furthermore, lemon juice's anti-bacterial properties are a natural cleanser for the skin, liver and gall bladder.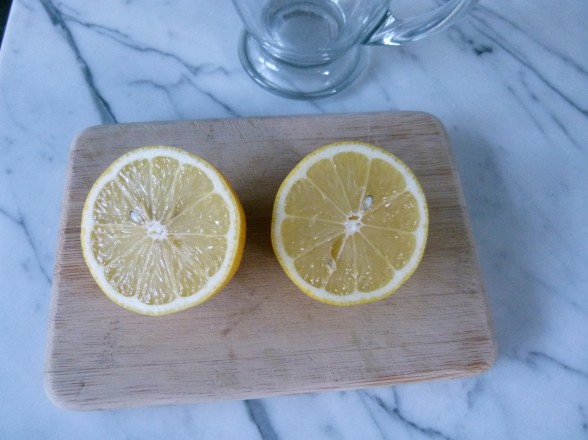 Here's how easy this is:  First thing in the morning, before you eat or drink anything else, wash a lemon (preferably organic) and cut it in half.  Squeeze the juice from one lemon half into a large mug or heat-proof cup.  Add warm, filtered water (not boiling water which will destroy some of the vitamins and enzymatic properties in the lemon) to the mug.  Drink slowly.  If it's not inconvenient for you to wait 30 minutes to eat breakfast, do so.  This will ensure your body absorbs as many nutrients as possible.
Here's to a healthful 2014!