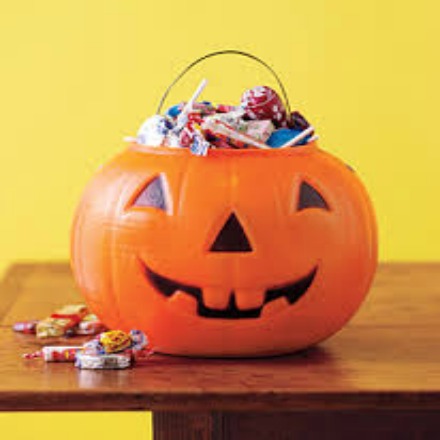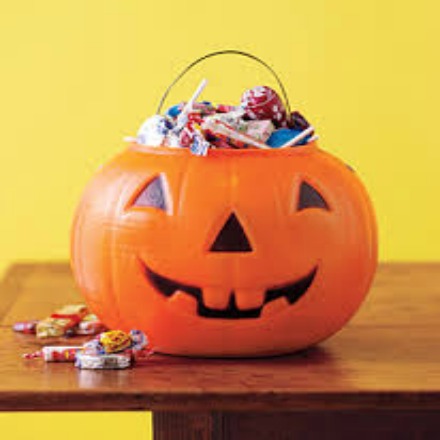 Halloween conjures up images of kids in cute costumes, trick or treating and tons of candy.  Even though I think sugar is horrible for our bodies, I still participate in Halloween and give out candy to the neighborhood kids who come knocking.  This year I started to wonder if there were higher quality options for Halloween treats.  I asked my good friend Rachel Sarnoff, the founder of MommyGreenest.com to tell me what I need to know about buying better candy.
Rachel:  "I love Halloween, but the candy can be full of tricks—not treats—for kids.
Conventional candy manufacturers force as many as 200,000 children to work the fields of Africa's Ivory Coast to cultivate the cocoa exported to make chocolate.
The sugar in Halloween candy is typically derived from beets, which have been genetically modified to withstand massive doses of glyphosate herbicides: Half of the sugar in the United States now comes from GMO sugar beets.
And then there are the food dyes: Blue 1, Red 40, Yellow 5, and Yellow 6, have all been linked to allergic reactions and behavioral problems in children.
Not only are these chemicals dangerous, they're discriminatory: After European manufacturers were required foods to display a food dye warning label, they began to substitute natural colors for dyes—but only in Europe. Nestle, for example, announced in 2012 that they were phasing out use of all artificial food additives from their entire confectionery line in the U.K., but not the U.S.
What's the answer? This Halloween, look for candy that's free of food dyes, corn syrup, conventional (read: GMO) sugar, artificial flavors and preservatives. Or just make it easy on yourself and buy USDA Certified Organic, which is guaranteed by our government not to contain synthetic ingredients.
No tricks there!"
:  :  :  :  :  :  :  :  :  :  :  :  :  :  :  :  :  :  :  :   :  :  :  :  :  :  :  :  :  :  :  :  :  :  :  :  :  :  :  :  :  :  :  :  :  :  :  :
Rachel Lincoln Sarnoff blogs as Mommy Greenest, was Healthy Child Healthy World's CEO and editor of Children magazine—before she had three of her own. Want a less judgmental, more sustainable family life? Follow her @RachelLSarnoff!
I was so motivated by Rachel's info that I did some digging and found a few good options for less toxic candy:
Unreal Candy  Although not fair trade, Unreal Candy does not contain GMO's, corn syrup or preservatives.  Basically high quality versions of Snickers, Reeses peanut butter cups, M&Ms and Milky Way bars.
Yum Earth   100% certified organic lollipops, gummy bears and candy drops (fruit snacks, too) which are also free of corn syrup and artificial colors.
Surf Sweets   All certified organic and no artificial colors or flavors.  The mini packs of Halloween fruity bears look good!
Glee Gum   Gum made with made with sustainably harvested rainforest chicle.  No GMOs, no aspartame, no sweeteners, no artificial colors or flavors.
Endangered Species Chocolate  Natural, ethically-traded chocolate in fun packaging for Halloween.  Endangered Species also gives back 10% of their annual profits to environmental non-profits.
For Halloween and the rest of the year, the Natural Candy Store has many options for — you guessed it — more natural candy!