Labor Day weekend is always like pressing a reset button.  The kids are back to school, I am resuming a full teaching schedule, and my eating goes back to normal, balanced meals (as opposed to haphazard grazing zucchini bread and olives and nectarines instead of a proper dinner.)  For those of you who take my classes, I am excited to get back into the kitchen after a summer off so that I could finish my book.  In the meantime, here are some great finds I am excited to share with you this week:
The Well Necessities Collection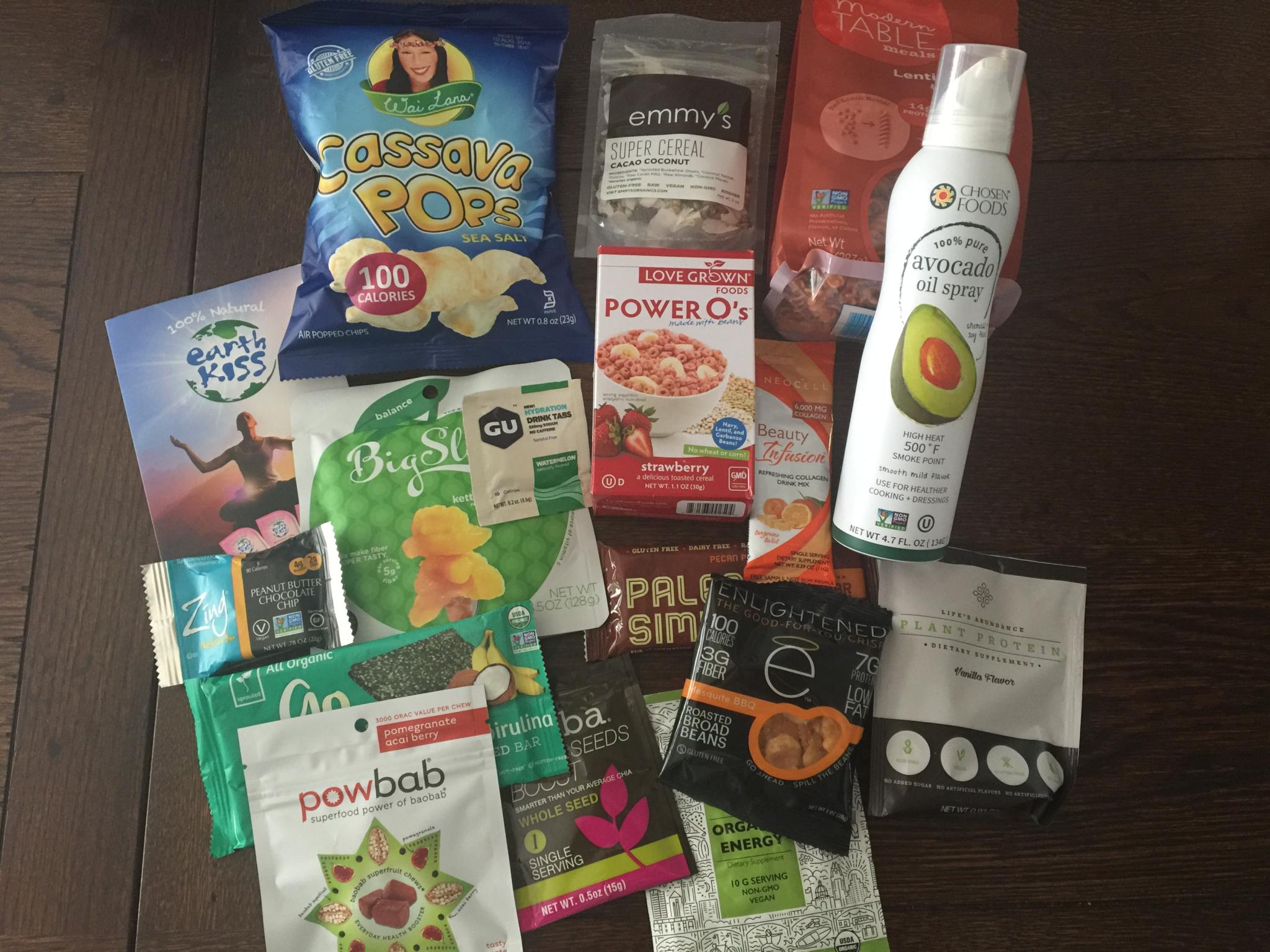 The Well Necessities is a company started by a dietician named Lisa in New York who specializes in health coaching and refers to herself as a "Wellness Enthusiast." She recently launched a new project called the "Well Necessities Collection" which sends you a bag of curated products that are nutritious, delicious and affordable. Lisa felt there was a void for people that want to eat healthy but just don't have the time to be making every last thing from scratch. That is where the Collection comes into play, as they have taste-tested and approved each and every product as well as given their stamp of approval to the ingredients in each product. The bag includes items like paleo bars, cassava chips, lentil pasta, protein powder, and trail mix. You can purchase the bag one time or get a subscription to have the Collection delivered quarterly, getting new products each time. I think this is a great option for sending to college students as a care package, since they probably don't have access to these kinds of high-quality packaged products in their cafeteria. Plus, it makes it easy on you since you don't have to sort through each and every bar and bag of snacks reading the ingredients to see if it is completely clean. It is very reasonably priced which you can see on the company's website!
Pressed Juicery Freeze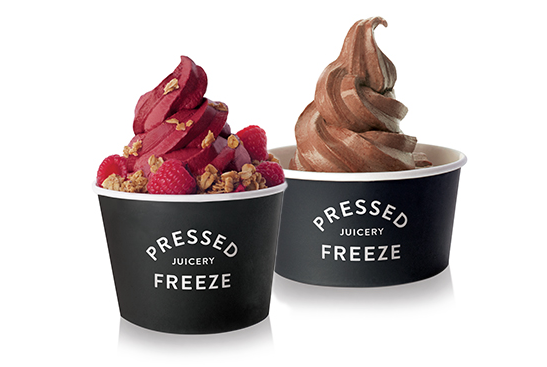 Way back in the day before green juices were on every menu, a small company called Pressed Juicery began selling their fresh pressed juices out of a tiny little storefront in Brentwood, CA. What they were doing was very unique at the time and there were not many other places you could get such a nutrient-rich and delicious fresh-pressed juice. Fast forward about 6 years later, and Pressed Juicery has become one of the biggest juice companies in the US, with tons of locations across the country and subscriptions available with delivery to most cities in the US. The company has expanded their products offering dozens of different types of juices, nut milks, and wellness shots. They recently launched a new creation called Pressed Juicery Freeze, which are their healthful juices turned into a delicious frozen treat made of only juices from vegetables, fruits, almonds and coconuts. Most of the juices are lightly sweetened with dates for the most perfect subtle sweetness you can imagine. And as a bonus, they serve the frozen treats with a variety of superfood toppings such as almond butter, goji berries, coconut, hemp seeds and blueberries. Best of all, this sweet treat does not feel indulgent whatsoever—it is light and does not weigh you down like other frozen desserts can. I am fairly obsessed with Freeze and I am counting the days until they open in my 'hood. Check out their website to see if they have any locations near you!
NutriBullet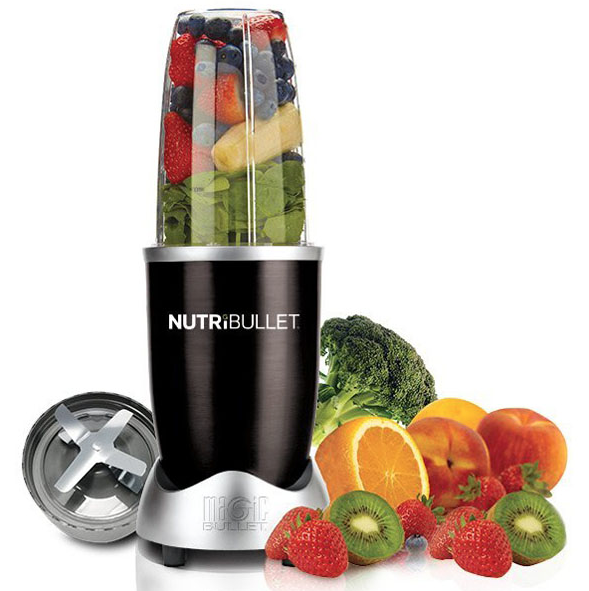 As I pointed out in my last Friday Favorites post, a blender is definitely one of the most used and essential appliances in my kitchen. Blenders can range in price all over the spectrum, and while the Kitchenaid I highlighted a couple of weeks ago is one the higher end of the spectrum, I wanted to also highlight the Nutribullet, which is on the lower end of the price spectrum. Not only is the Nutribullet totally affordable (the most popular model is priced at $80), but it is super practical for college students living in small dorm rooms or a single person that doesn't need a large capacity blender for making things like single-serve smoothie. I got my daughter one when she went to college and it was a lifesaver for her—she could easily keep a couple of bags of frozen fruit, a bag of spinach and some almond milk in her mini fridge, and anytime she needed a snack or quick breakfast she was able to whip up a nutritious smoothie. The Nutribullet is a lot more compact than most other bulky blenders, which is very helpful for saving space in a small dorm room. The unique feature of the Nutribullet is that the pitcher screws upside down onto the base. When you finish blending, you turn it upside down, twist off the base, and voila you are ready to go with your pitcher full of goodness! There are so many things you can make with the Nutribullet as well, including soups, dressings, sauces and dips.   You can check out more on the company's website where it is also available for purchase. The Nutribullet is also available on Amazon with free prime shipping!
Vital Protein Collagen Powders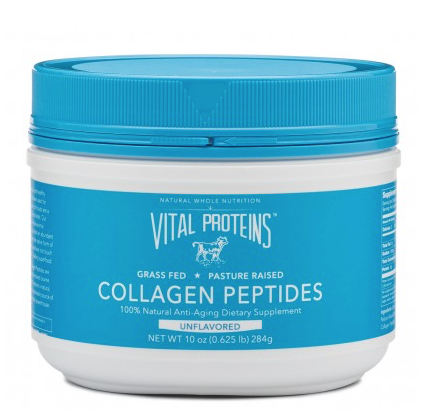 It is no secret to anyone who hangs around here that I think homemade chicken stock and bone broth are extremely nutritious and something that you should be incorporating into your diet if that is feasible for you. A huge reason of why these broths are so beneficial is because they contain tissue-building and tissue-supporting collagen, which is the backbone to our skin, hair, nails and bones. Collagen can be extracted from the bones of animals, and a company called Vital Proteins has taken the collagen from grass-fed cattle and turned it into a powder that can be stirred into water, added to smoothies and sprinkled on oatmeal!  I don't love the flavor just stirred into plain water, so I blend it into other foods and it is indistinguishable. The collagen is gluten free, rBGH free and non GMO, and Vital Proteins is very transparent about the quality of their collagen. You can read more about their products on their website and all orders ship free for an added bonus!
Superfood Spotlight: Sprouts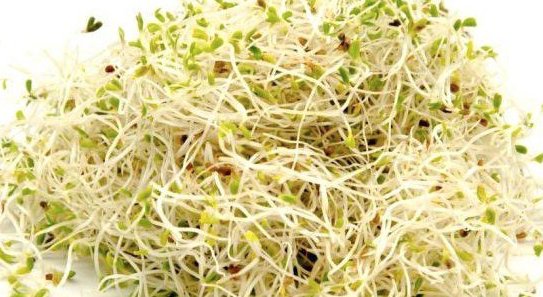 Do you ever see the boxes of sprouts and microgreens in the section of your local market and aren't really sure what they are, or what to do with them? I have come to learn that most people aren't that familiar with incorporation sprouts into their diet, which is too bad because they pack a ton of nutrition. First, let's talk about exactly what sprouts are. Every plant starts as a seed (in theory, unless is it made from a clipping and clone plant using more modern technology). When that seed is germinated, or awaken from it's slumber, it begins to "sprout" small, tender stems and leaves. It is the first stage of the plants birth, and within a few days sprouts are made and can be harvested. They are extremely nutritious and in most cases contain 10 or more times the amount of vitamins and minerals as their mature counter part. Plus, they really add a great crunch to things like salads, stir-fries, wraps and sandwiches. They are pretty neutral in flavor so are easy to incorporate into different dishes. Sprouts come in a wide variety such as green leaf, broccoli, daikon, alfalfa, radish, pumpkin, mung bean, and more! People often confuse microgreens and sprouts, but they are different. Microgreens are in a later stage than sprouts, after the seed has sprouted stems and had time to develop further. Sprouts are available in the produce section of most grocery stores and at many farmers markets. Check out some recipes from around the web that use sprouts!
Sprout Salad from 101 Cookbooks
Beet, Apple, Quinoa and Sprout Salad from Green Kitchen Stories
Marinated Tofu with Peanuts and Charred Bean Sprouts from Bon Apetit