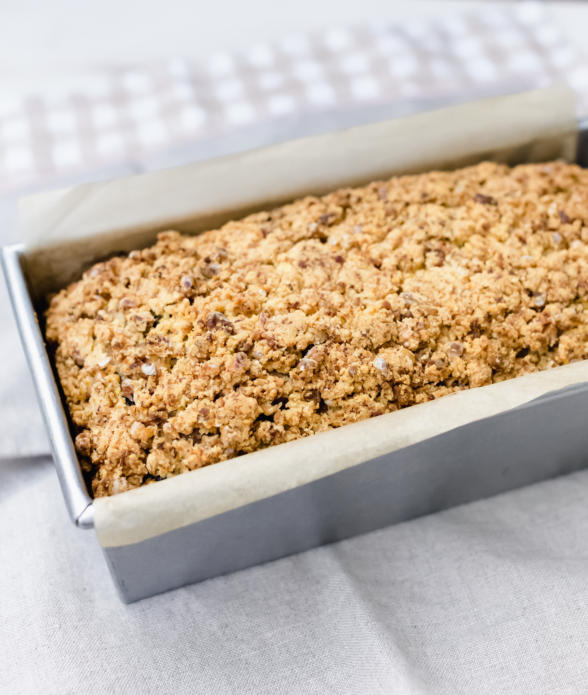 Who is ready for a bread that is not made from bananas??? Weird how certain recipes trend, don't you think? During the quarantine, it seemed as though banana bread, sourdough, and more complicated recipes, like babka, were everywhere.  I for one, saw the writing on the wall with all the dessert baking:  it's all fun and games until your jeans don't fit.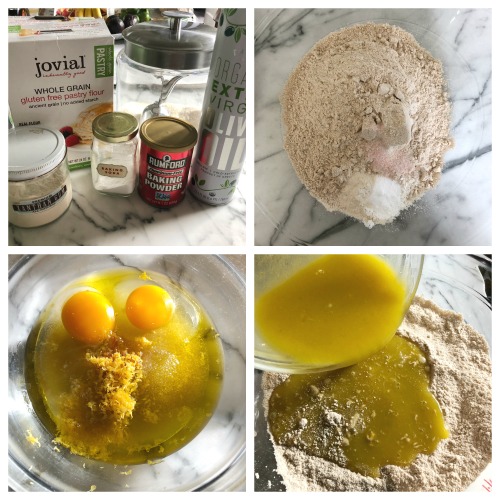 I love baking with my kids just as much as the next mom, but the problem after you bake is that the treats are staring you in the face all day every day as you work from home and try to not eat out of boredom.  So I put the brakes on baking a few weeks into quarantine and now I'm back and ready for something delicious.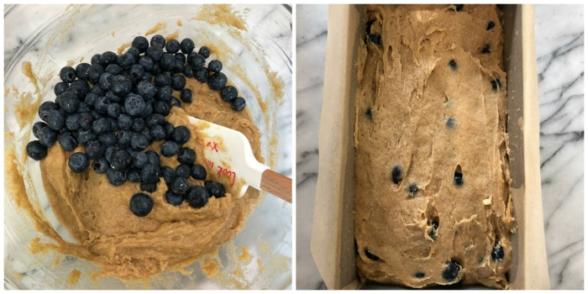 We lost an entire season, if you didn't notice.  Spring just came and went and here we are with summer upon us, and it feels bizarre – somewhat anticlimactic, but also somewhat like school is finally out.  Tensions may be still running high, and I have work to do and much to learn, but I am resuming teaching you all the same way I did before.  I am back to sharing food that can bring people together.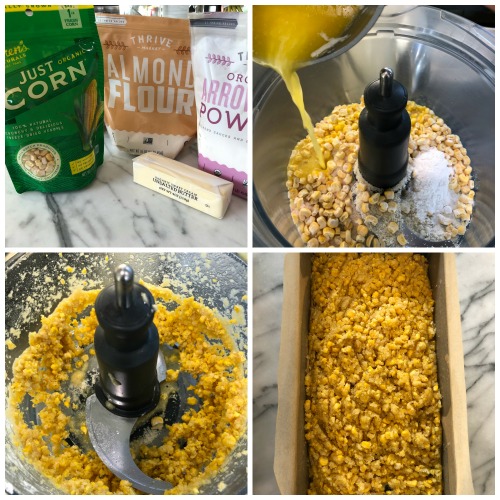 So today I am highlighting a recipe for this blueberry lemon loaf I taught last year and it was a huge hit.  But it is a little different.  The bread is lightly sweetened and bursting with fresh blueberries and lemony goodness, but the streusel is what sets this apart.  The topping is nutty and salty and studded with dried corn.  You know I love my sweet and salty together and this topping is the best part of the bread!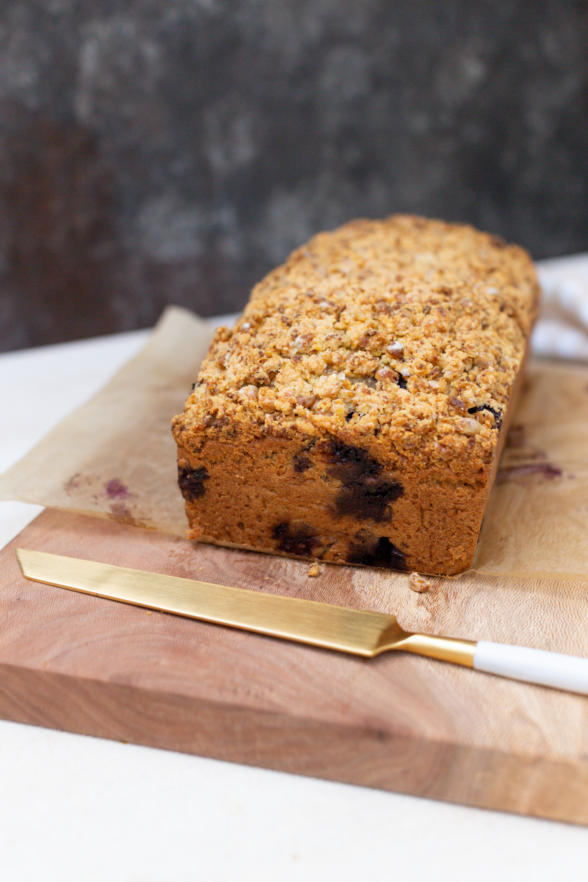 You can certainly skip the streusel or do one a little more expected and sweet, but try it out first.  If you are thinking it sounds weird to put corn and blueberries together, think again!  What grows together, goes together. And I love blueberries in cornbread, so why not this?  Picture this bread (or bake it in a springform cake pan) for brunch or a late afternoon snack with iced herbal tea.
To make this gluten-free, I only tested this with Jovial Foods gluten-free flour and the addition of xanthan gum.  I have had much success in the past (but I didn't try it here) with King Arthur Multipurpose Gluten-free Flour and xanthan gum, so I imagine that would work in this recipe.  I cannot be sure other gluten-free flour blends would work equally well here.  I did not try the recipe with all-purpose flour or spelt flour, but I would expect those to perform well.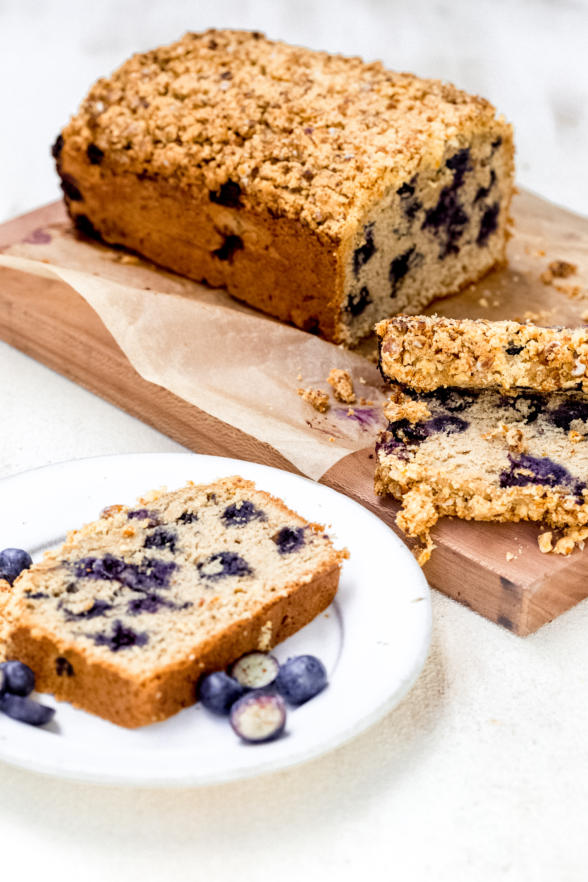 What is the moral of this story? Make something delicious and share it with others.  Food is love.  Food is a universal connector. Love you all!! Now, show me all your food pics! @pamelasalzman #pamelasalzman
You can shop the tools I used for this recipe by clicking on the images below:


Blueberry-Lemon Olive Oil Quick Bread with Corn Streusel
Serves:
1 9 x 5 or 10 x 5 Loaf or 9-inch Round Cake
Ingredients
2½ cups whole wheat pastry flour or Einkorn flour (or Jovial GF Pastry Flour + 1½ teaspoons of xanthan gum)
1 teaspoon aluminum-free baking powder
½ teaspoon baking soda
½ teaspoon sea salt
¾ cup maple sugar or unbleached cane sugar
½ cup unrefined cold-pressed extra-virgin olive oil + extra for greasing the pan
2 large eggs
zest of 3 lemons
½ teaspoon pure vanilla extract
1 Tablespoon fresh lemon juice
¾ cup whole milk or oat milk
1½ cups fresh blueberries
Optional corn streusel:
¾ cup freeze-dried corn (see notes for a substitution)
½ cup blanched almond flour
1 Tablespoon organic cornmeal or arrowroot powder
6 Tablespoons melted unsalted butter or vegan butter
¼ teaspoon sea salt
Instructions
Preheat oven to 350 degrees. Lightly grease a 9 x 5 or 10 x 5-inch loaf pan and line with unbleached parchment paper.
In a medium bowl, whisk together the flour, baking powder, baking soda, and salt.
In a large bowl, beat together the sugar, oil, egg, lemon zest, lemon juice, milk, and vanilla extract until very well combined.
Add the wet mixture to the dry mixture and stir until just combined. Gently fold in the blueberries. Pour into the prepared pan. If making a gluten-free loaf, allow to sit 10-15 minutes before baking.
Prepare the streusel: in the bowl of a food processor fitted with the metal blade, pulse together the streusel ingredients until crumbly, about 4 times. Do not overprocess or make too fine. Sprinkle the topping over the batter, lightly pressing the crumbs into the batter.
Bake for 60-70 minutes or until a tester inserted in the center comes out clean. Cool for 10-15 minutes before removing from pan. Cool completely on a cooling rack.
Notes
Freeze-dried corn can be found with the other freeze-dried fruits and vegetables in many natural foods markets or online on amazon, walmart.com and target.com. But, if you can't find it, take ¾ cup of defrosted frozen corn. Pat it dry with paper towels and spread it out on a parchment-lined baking sheet and roast at 350 degrees for 20 minutes. You may be able to go for longer, depending on your oven. The corn will have a little more "chew" than freeze-dried corn, but it will still be delicious! You can dehydrate the corn in a dehydrator if you have one, but I haven't tried that so I can't offer a time there.