September 29, 2014
My grandparents had a cute place in the Pocono mountains when I was growing up.  We would go for a week in the summer and occasionally for a long weekend during Thanksgiving and Presidents' weekend.  Summers were the best though, because we were always outside playing badminton or bocce on the bocce alley my grandfather built.   Or picking wild blackberries until our arms were scratched from top to bottom.
My grandmother, my aunt and my mother would go to the market every day it seemed.  I swear we...
recipes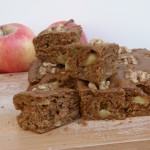 I just took stock of my pantry because baking season has officially begun.  It started slowly with a few batches of cookie dough for back to school lunches.  Then Mr. Picky's birthday rolled around last week and whoosh it's Rosh Hashana this Wednesday night already!  I don't need to...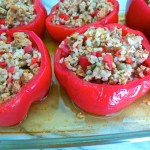 In all my classes since Labor Day, everyone seems to be so motivated to get back into a cooking and dinner routine!  Although, now that I think about it, people that come to a cooking class ARE motivated to cook.  So maybe the entire universe isn't looking for new...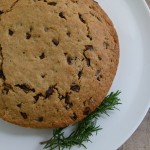 I made this cake once to bring a friend's house for dinner and people were stealing each other's crumbs.  I served it to my family and my son spit it out.  Just being honest.  It would be really awesome to say that my family loves everything I make, that...