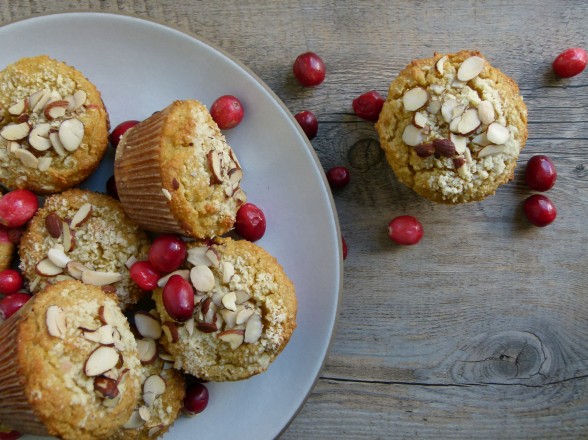 December 07, 2013
Even though Thanksgiving is passed, I am not letting go of cranberries just yet.  I'm not letting go of winter squashes, pears or apples either for that matter.  And I might just make some pumpkin pancakes tomorrow morning if I feel like it.  I am not yet tired of all those fall flavors, nevermind that winter is knocking at the door.
I made these cranberry-orange muffins on a whim the other day and just had to share.  Even though my family and I are not technically gluten-intolerant, gluten...
recipes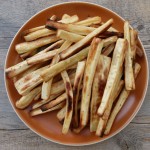 I really, really ate too much the tail end of last week.  And it wasn't lettuce I was overeating, in case you're wondering.  The whole Thanksgiving-Hanukkah collision really did me in.  If all the pies and butter last Thursday weren't enough, the potato pancakes fried in an inch of...
Sometimes I think of Thanksgiving as the culinary Olympics since there is major cooking and intense prep involved.  And today I have the sore legs to show for it!  But it is all worth it especially when I get to cook with my kids and spend a nice long...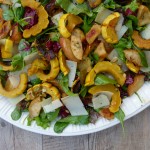 Oh, I know your Thanksgiving menu is probably planned and I think that is great!  I actually had no intention of trying to convince you today, this late in the game, that you absolutely must include such and such recipe on your holiday table.  I know you're committed and...