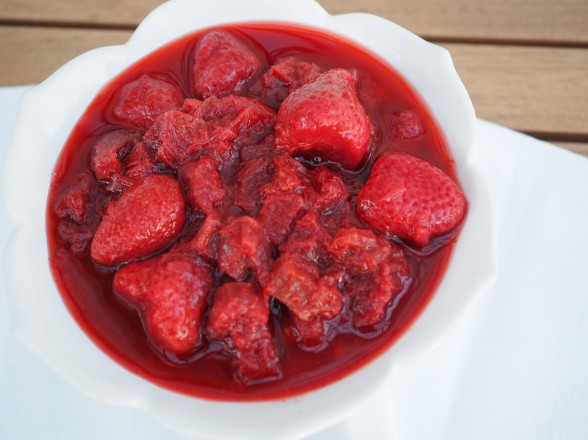 April 16, 2014
It's amazing what a little fruit sauce can do. "How about some waffles for breakfast?" "No00, thaaaanks." "How about some waffles with strawberry-rhubarb sauce for breakfast?" "Really?  Is it a special occasion or something?" Making fruit a little extra special always turns something standard into a little party!
I used to make this strawberry-rhubarb sauce to go with the
Lemon-Ice Torte
that I have been preparing for Passover since I graduated from college.  (If you're new here, that was a loooooong time ago.)  I have always thought that the torte is delicious...
recipes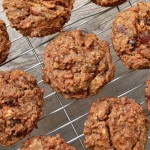 You know what makes me laugh about Passover?  When I was growing up (in a very Italian-Catholic home,) my mother was always quite excited when Passover was imminent because matzoh would hit the shelves in the supermarket.  And my grandmother was even more excited.  I remember Grandma visiting once...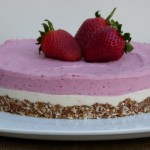 I taught this luscious dessert in my classes two years ago, but I had seen cashew "cheesecakes" all over the place for many years. But of course I didn't get it.  I didn't understand how blended cashews could be turned into something that resembled cheesecake, a cheesecake that I...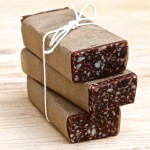 Larabars
were one of the first snack bars that I remember buying.   There are no scary ingredients, no added sugars or colors, just dates and nuts.  I liked having them for the kids in my diaper bag, as a snack for the plane when we traveled, and...