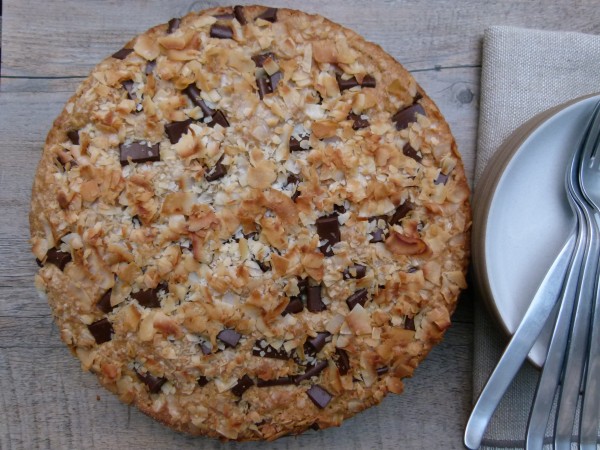 I haven't lived in a cold climate since I was in college, which was a loooong time ago.  Sure, several times a year I visit my family in New York and we ski in Utah, but it is not the same as being there 24/7 for months on end.  I am much better off in Southern California because I have never been nor will I ever be a cold weather person.  Even when I was growing up in New York, I loathed winter.   No matter how much I bundled up, I felt miserable when the temperature dipped below 40.   I remember sneaking into the hallway many a night and turning up the thermostat to 80 degrees and then turning it down as soon as I woke up in the morning.  My mother inevitably said to my father, "I was so warm last night!"  And now, 30 years later, my parents finally know why the heat in our house was so wacky.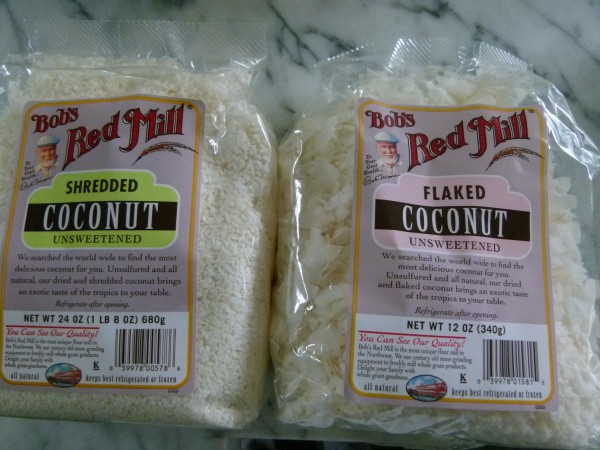 I was walking in a parking lot (in LA) a few days ago, and I overheard someone say "Boy, it's really chilly today!"  Um, it was 58 degrees at the time.  Perhaps cold is relative, but even I'm not that lame.  I sympathize with all of you suffering through the polar vortex of 2014.  I pray that the temperature becomes reasonable sometime soon.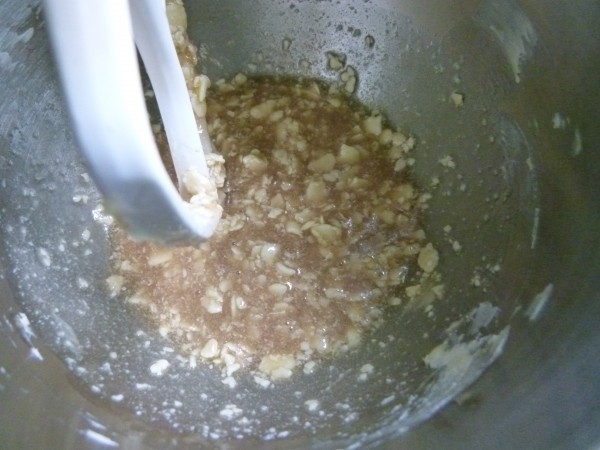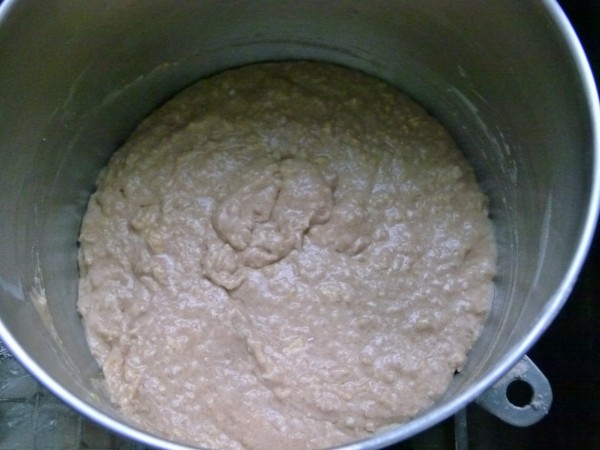 If I lived in impossibly cold weather right now, I would probably move into the kitchen and bake and make soups all day long.  If you like the way I think, give this simple little coffeecake a try.  I found the recipe on epicurious.com four years ago and "cleaned" it up a tad with a whole grain flour and an unrefined sweetener.  You have to like coconut to enjoy this cake because you'll be using three different coconut products here.  No complaints from me.  The actual cake is so moist, even when using whole grain flours like spelt or whole wheat pastry flour.  Even though unrefined flours contain more fiber and protein than "white" flours, I actually prefer the taste which is a littler nuttier.  But if it's not your thing, you can use all-purpose flour here just the same.  But it's really the top of the cake that is the best.  Just picture crispy, golden flakes of coconut mixed with soft chunks of bittersweet chocolate — RIGHT?!   Heaven.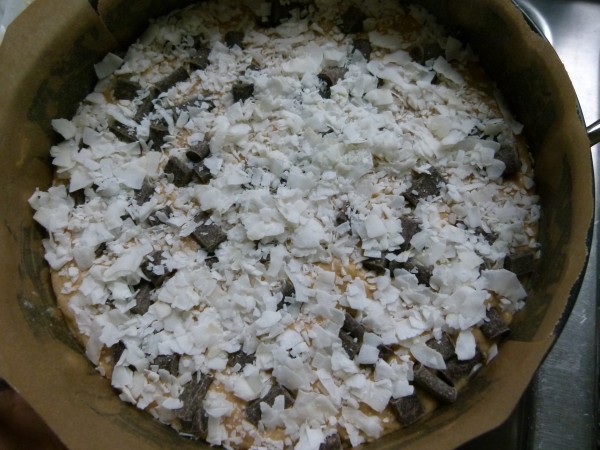 I think this cake is perfect for brunch because it's not too sweet, but you could easily serve this for dessert with a little ice cream and/or some berries or oranges.  Although if the windchill is below 0 degrees where you are, pair this with some hot tea, crank up the thermostat, and call it a day.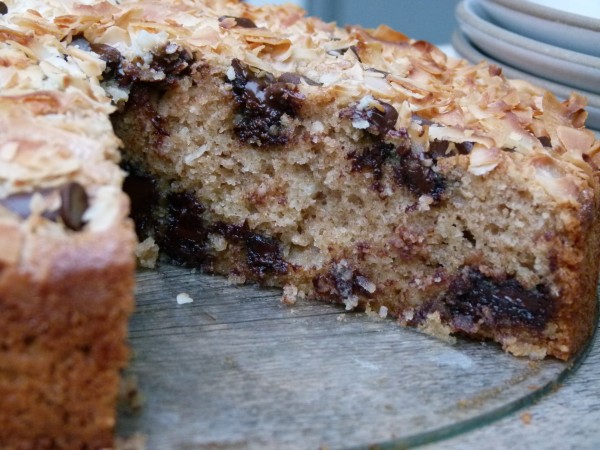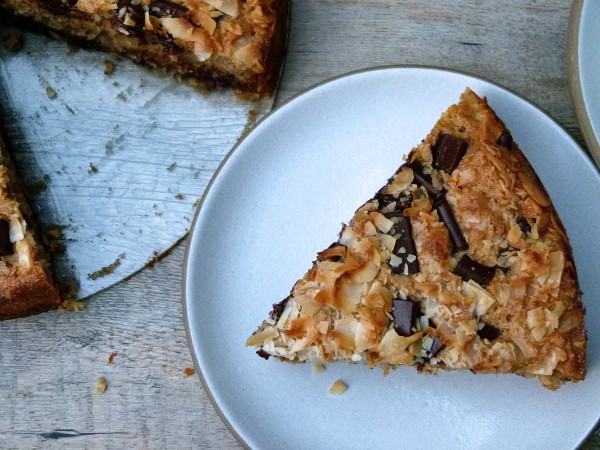 Coconut Coffeecake with Chocolate Chunks
Author:
Pamela, adapted from epicurious.com
Ingredients
1 ¾ cups whole spelt flour, whole wheat pastry flour or all-purpose flour*
2 teaspoons aluminum-free baking powder
1 teaspoon fine sea salt
1 cup unsweetened shredded coconut
½ cup (1 stick) unsalted butter, at room temperature (use Earth Balance to make this dairy-free)
¾ cup pure grade A maple syrup or cane sugar
2 large eggs, at room temperature
2 teaspoons pure vanilla extract
1 cup unsweetened coconut milk (I like Native Forest and Natural Value, which are BPA-free)
6 ounces bittersweet chocolate bars, broken into ½-inch irregular pieces, divided (or you can buy chocolate pieces)
½ cup unsweetened flaked coconut
Instructions
Preheat oven to 350 degrees. Generously grease a 9" springform pan** and dust pan with flour, shaking out excess. You can also line the pan with parchment paper if you like.
In a medium bowl, combine flour, baking powder, and sea salt. Stir in shredded coconut and set aside.
Using an electric mixer beat butter and maple syrup in a large bowl until combined. It will be lumpy. Add eggs, one a time, beating well after each addition. Beat in vanilla.
Add flour mixture to butter mixture in 3 additions alternating with coconut milk in 2 additions, beating just until blended after each addition. Fold in half of the chocolate.
Spread batter evenly in prepared cake pan. Sprinkle remaining chocolate pieces over batter, and then sprinkle with flaked coconut.
Bake cake until golden and tester inserted comes out clean, tenting with sheet of foil if coconut atop cake is browning too quickly, 45-50 minutes.
Transfer cake to rack and cool 45 minutes before removing from pan.
Notes
*For a gluten-free version, use the following in place of the wheat flour:
½ cup sweet rice flour
½ cup brown rice flour
5 Tablespoons potato starch
¼ cup sorghum flour
3 Tablespoons tapioca flour
1 teaspoon xanthan gum

**You can use a regular 9-inch cake pan, but inverting the cake makes a bit of a mess with the coconut. Just a heads-up.

The original recipe called for 2 teaspoons of orange zest, which I thought was a nice touch, but my family didn't like it. If you love coconut and you want this to really taste like a Mounds Bar, you can add a ½ teaspoon coconut extract to the batter which just makes it a little more coconutty. And if you want this to taste like an Almond Joy bar, add a ⅛ teaspoon of almond extract to the batter!