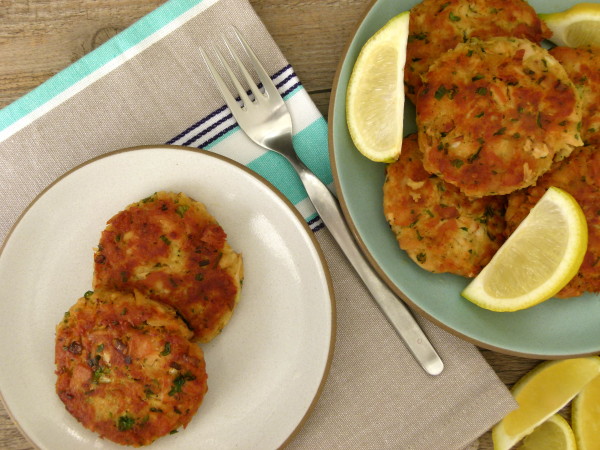 Everyone this week was asking about my Mother's Day and I realized I completely forgot to recount the day for my dear readers!  After all, it has been tradition the last couple of years that my husband and bother-in-law and sometimes my father-in-law too, plan and execute Mother's Day lunch for the ladies.  They even do the dishes!  The whole day feels like such a treat since I can even workout in the morning AND wash AND blow dry my hair.  Before noon!  Now that doesn't happen very often.  But I also really look forward to trying some new eats, like the bulgur-feta burgers they made last year from Maria Speck's cookbook.  Yummers!  Eating food that's not for a class or my blog is a fun experience for me.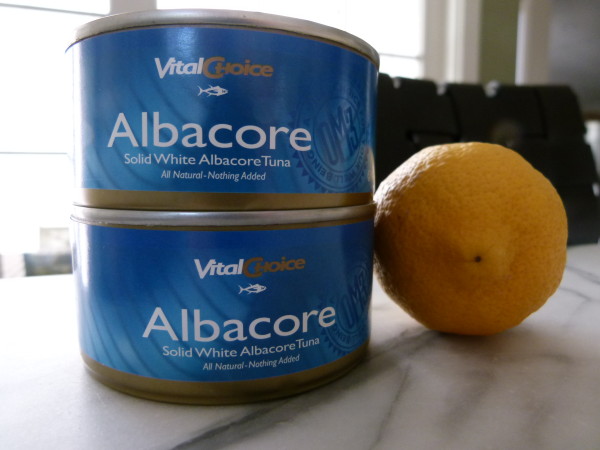 This year, the boys were a little behind on their planning and were deciding the menu on Sunday morning.  On their way to the grocery store.  I guess they figured the easiest place to go for recipes with which they were familiar was my website.  Yep.  More of my food.  Whatever.  It's all fine.  They did a great job even though it took them about 5 hours to make 2 salads and strawberry shortcakes.  And my husband put his own (unintentional) spin on my avocado, jicama and mango salad when he substituted curry powder for cumin.  The first two letters are the same — easy mistake!  Nonetheless, it was a perfect Mother's Day.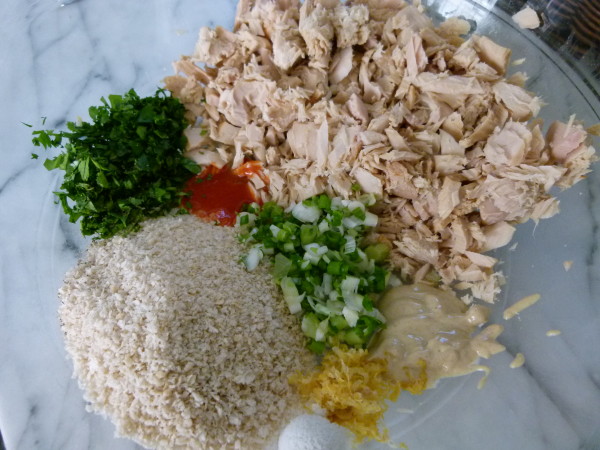 I was working at home the other day with my assistant and normally we throw together leftovers from a class for lunch or make a kale salad with quinoa and whatever is in the vegetable drawer, but yesterday I had a craving for NOT MY FOOD.  I was feeling spontaneous and decided to look through my Foodily faves and Pinterest pins.  I came upon these tuna patties and nothing could stop me.  They reminded me of ones that my mom used to make, except I am fairly certain she used Ritz Crackers as the binder.  Gotta love the 70's.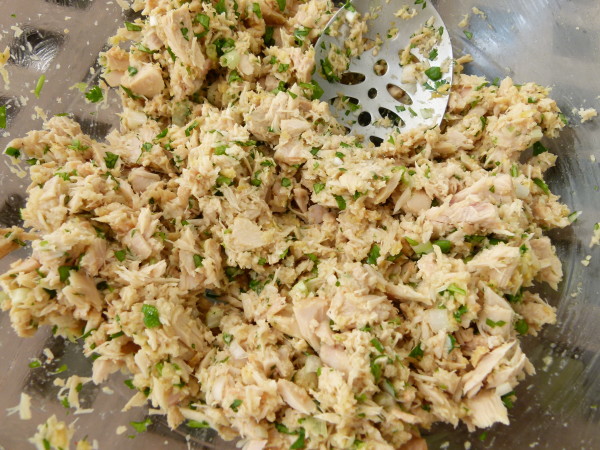 I had all the ingredients handy and we threw these together in no time.  They were so delicious and reminded me a little of crab cakes, but much easier on the wallet.  Next time I make them, and there will be a next time, I'm going to make a sauce to go with them.  I'm thinking something creamy with lemon and capers.  I think these could also be great as a mini version for an hors d'oeuvre.  We ate them with a mixed green salad and it was a really satisfying lunch.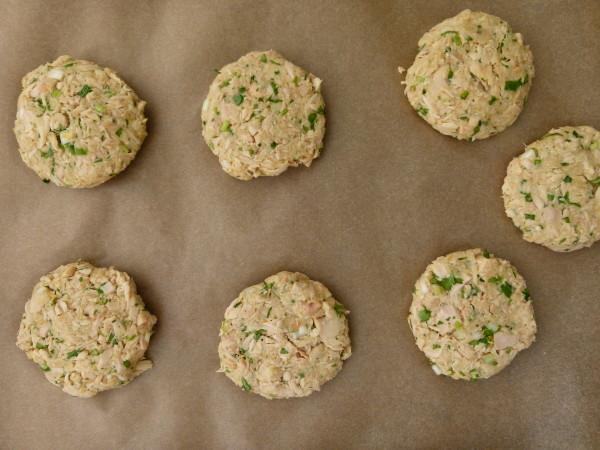 By the way, I have a terrific source for very high quality tuna.  I buy it from vitalchoice.com and although it might be one of the more expensive tunas, it's also the absolute best and Vital Choice doesn't use BPA in their can liners.  Thank you, Vital Choice!  This tuna has minimal mercury and is the freshest-tasting I've come across.  If you have a canned tuna that you love, please share!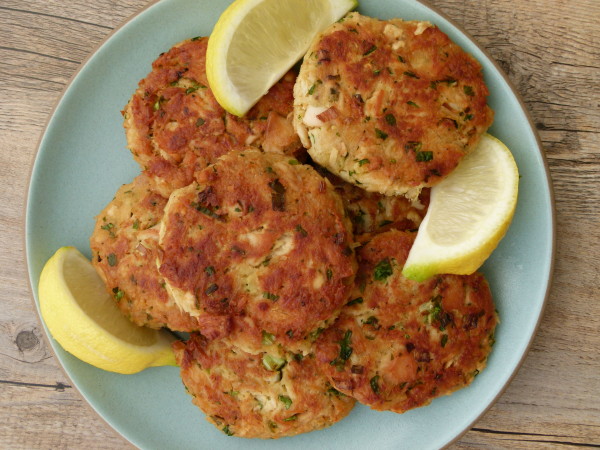 Let's think ahead here.  If you want to put the patties together before you leave for the day, or before you start driving everyone to sports practices and music lessons, you can do that and then just saute them right before dinner.  You can add some oven fries and a salad or grilled vegetables for a very quick, easy and healthful dinner.  Or next year's Mother's Day lunch.  Hint, hint.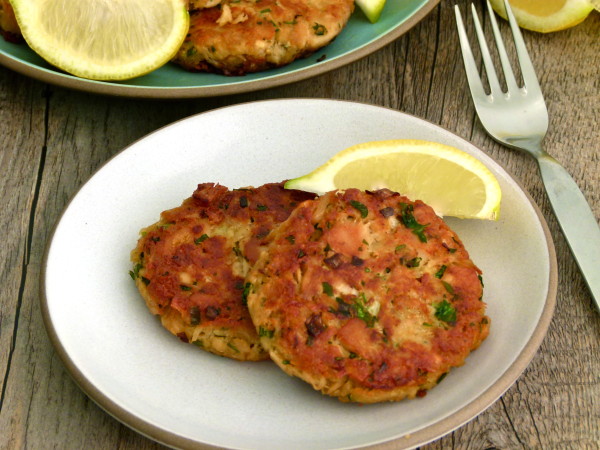 Tuna Patties
Author:
Serves:
makes 4 large patties or 7-8 smaller patties
Ingredients
2 6-ounce cans tuna (if you use 5-ounce cans of tuna, decrease lemon juice and water to 2 teaspoons)
2 teaspoons Dijon mustard
½ cup panko bread crumbs (or crumbled crackers or mashed potatoes)
1 teaspoon lemon zest (lemon your lemon before juicing it)
1 Tablespoon fresh lemon juice
1 Tablespoon water (or liquid from the cans of tuna) - omit if your tuna is very wet like some chunk light varieties
2 Tablespoons chopped fresh parsley (measure after it's chopped)
2 Tablespoons chopped fresh green onions, shallots or chives
Sea salt and freshly ground black pepper to taste (I used ½ tsp. salt and a few grinds of pepper)
A couple dashes of hot sauce or tabasco
1 large egg (I imagine you can substitute 1 Tablespoon ground flax meal mixed with 3 Tablespoons warm water. Just let it sit for 15 minutes before you add it to the tuna mixture.)
3 Tablespoons unrefined olive oil or ghee
1 Tablespoon unsalted butter or ghee
Instructions
Drain the liquid from the tuna cans.  If the tuna is packed in water, reserve a tablespoon of the tuna water and also add a teaspoon of olive oil to the tuna mixture in the next step. If your tuna is soggy and not dry, do not add water.
In a medium bowl, mix together the tuna, mustard, bread crumbs, lemon zest, lemon juice, water, parsley, onions, and hot sauce.  Add salt and pepper and taste for seasoning before adding in the egg.  Add egg to mixture and combine.
Line a baking sheet or a tray with parchment or waxed paper.  To make a patty, shape some of the mixture into a ball and then flatten between your hands.  Place all the patties on the prepared tray and refrigerate for an hour so they don't fall apart when you cook them.  If you're in a hurry, you can stick them in the freezer for 15 minutes.
Heat the oil and butter or ghee in a large skillet over medium heat.  Use less fat if you use a smaller skillet.  You want the oil and butter to be warm enough so that the patties sizzle when they hit the pan, but you don't want them to be smoking.  Gently transfer the tuna patties to the pan and sauté until browned, about 3-4 minutes on each side.