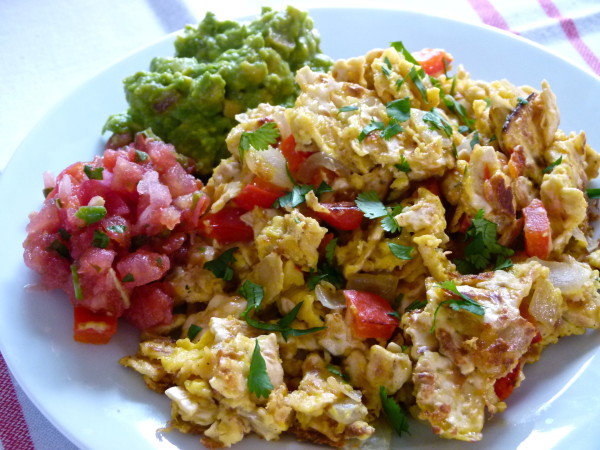 I used to look forward to Passover when I was a child even though I wasn't Jewish and was never invited to a seder.  But Pathmark and Shop Rite would carry matzo for about 2 weeks around the time of the holiday and I loved it.  Do you know about matzo?  It's like a giant, light and crispy cracker usually made with wheat flour and a little salt, typically only eaten for Passover.  Funny enough, my grandmother (also not Jewish) was the one who introduced me to matzo which she slathered with Breakstone's whipped butter.  This was really the only way I ever ate it unless I was feeling adventurous in which case I might spread on a little peanut butter and jelly.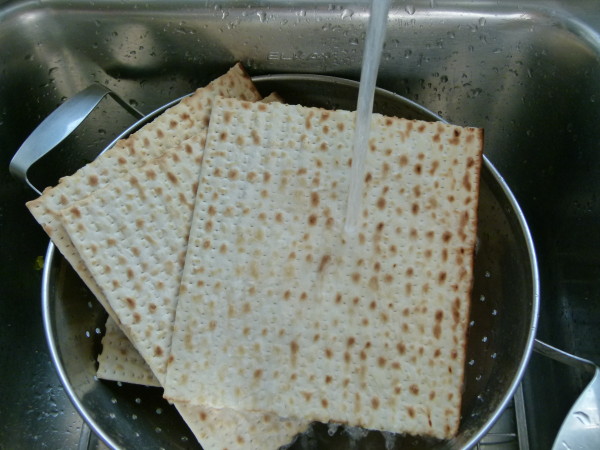 I remember back then we could only find plain wheat matzo or egg matzo which was a bit softer.  But now, it's amazing to see all the different varieties available.  Just the other day in addition to the traditional egg and wheat, I spotted gluten-free matzo, both plain and toasted onion flavor, spelt matzo (I bought two boxes), whole wheat, whole wheat with extra bran (good because matzo can be a tad constipating), and matzo crackers (Mr. Picky's favorite.)  Matzo has come a long way!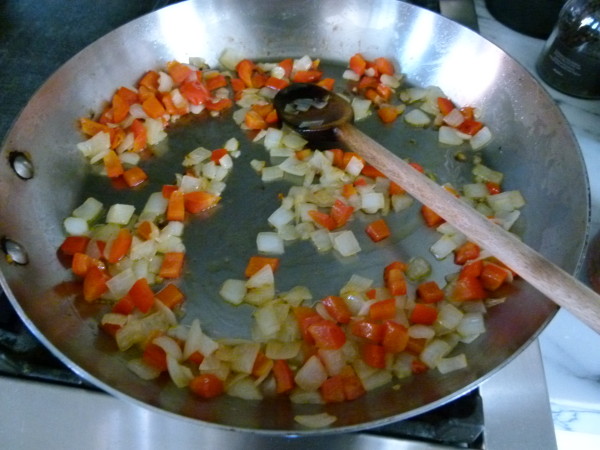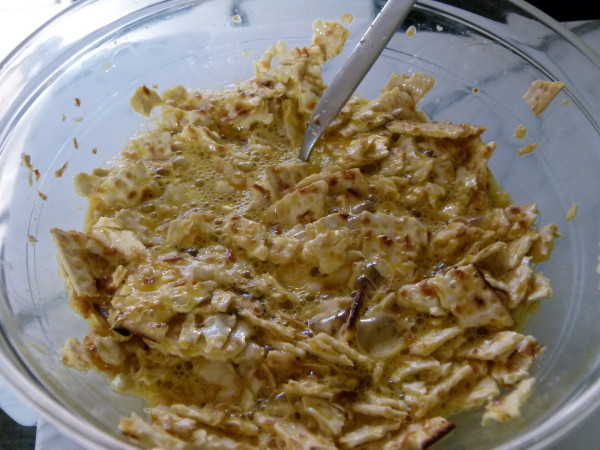 My matzo consumption has also evolved and become a little more interesting since I married a Jewish guy.  I'll tell you the truth, I really don't eat much matzo anymore, but when I do I'll turn it into a matzo lasagne or my favorite, matzo brei (rhymes with "sky.")  Matzo brei can be sweet or savory, but essentially you break up some matzo and combine it with beaten eggs and cook the whole thing in a skillet.  For savory, you can add cooked onions, smoked salmon, salt and pepper.  For sweet, we add a little cinnamon and serve it with maple syrup and fresh fruit on the side, sort of like French toast.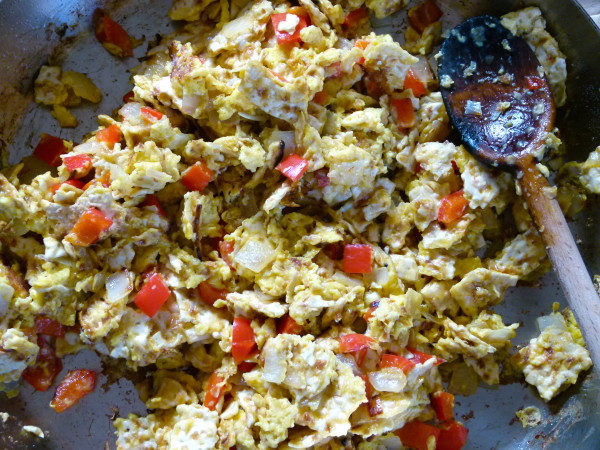 Well if you live in Southern California long enough, you're bound to be influenced by the flavors south of the border.  One of my favorite breakfast dishes is migas, which is eggs scrambled with fried corn tortillas and all the delicious accompaniments you would expect like salsa and avocado.  I can't believe it took me this long to cook up a Tex-Mex matzo brei!  This has become my favorite matzo dish so far and there are so many ways to adapt it to suit your taste. I also included sweet bell pepper and onion and then served it with fresh pico de gallo, guacamole and cilantro.  If Mr. Picky hadn't been eating this the morning I photographed this, I would have added a little minced jalapeno to the bell pepper and onion.  If you eat dairy, this is a natural for cheese and/or sour cream.  And if you aren't keeping Passover, by all means add some refried beans!  This would be equally delicious for lunch or dinner.  Enjoy!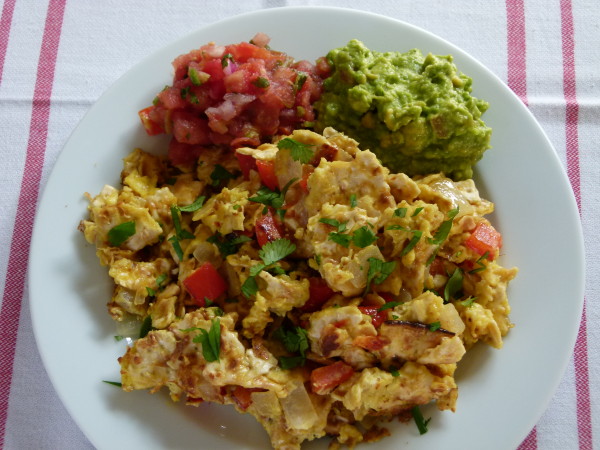 Tex-Mex Matzo Brei
Ingredients
2 Tablespoons unrefined olive oil
1 sweet bell pepper, diced
1 onion, diced
sea salt and pepper to taste
4 sheets matzo (don't use egg matzo as it's too soft)
6 large eggs
suggested accompaniments: fresh pico de gallo or salsa, guacamole or fresh sliced avocado, fresh chopped cilantro, sour cream, grated cheese like Monterey Jack, crumbled Cotija cheese, refried beans
Instructions
Heat olive oil in a large skillet over medium heat. Sauté peppers and onions with a pinch of salt until tender and translucent.
Beat eggs in a large bowl.
Run cold water over the matzo for a few seconds to barely soften them. Crumble the matzo into bite-sized pieces and mix with the beaten eggs.
Add the egg and matzo mixture to the skillet with a healthy pinch or two of salt and pepper and cook, stirring often until cooked to desired doneness. This should take 5 minutes more or less. Serve with suggested accompaniments.