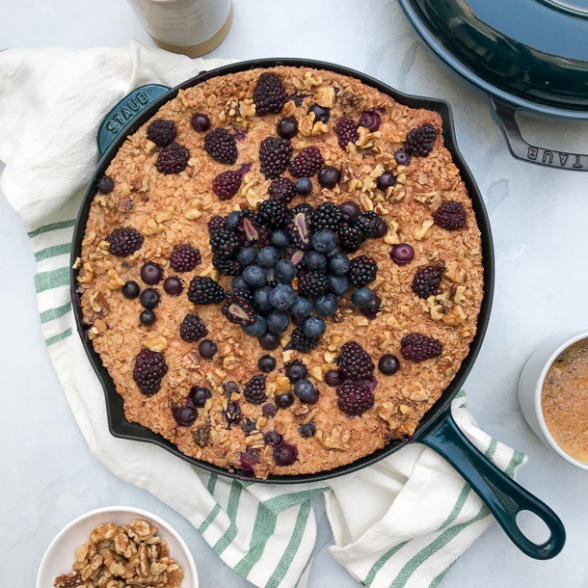 My favorite thing about the weekends and vacations is lingering over breakfast.  Weekdays are (sadly) so rushed that we don't really have more than 10 minutes to sit down and enjoy our morning meal.  Not only are we lacking time to relax and  enjoy, but the five of us never eat breakfast together during the week since we're all on different schedules.  Of course, I'm guilty of the worst offense of all which is eating in my car on the way to work.  I keep thinking getting up earlier is the answer, but somehow that hasn't been the solution.  It's a dreadful habit and I am completely embarrassed that I don't walk that talk, but I would rather eat my porridge slowly in my car than inhale it in 30 seconds at the kitchen table.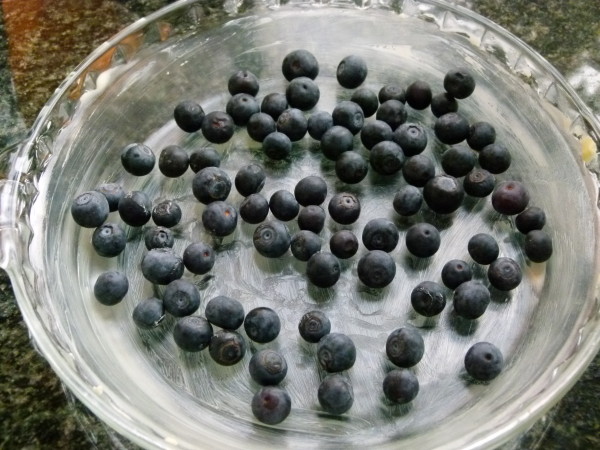 The weekends are a whole different story.  I love making breakfast foods that take a little more time.  Just the smells of something wonderful from the oven make me giddy with anticipation while I sip my tea out of a real mug, not portable one, and the newspaper spread out everywhere.  Typical weekend creations are baked frittatas with lots of veggies, whole grain waffles (who has time to wash a waffle iron on a Tuesday morning?), and this amazing, versatile Baked Oatmeal recipe.  I make steel cut oats once or twice per week, but the weekend demands something a little more special.  I originally spotted this recipe by Heidi Swanson of 101 Cookbooks fame in Whole Living Magazine a few years ago and instantly knew this would become a regular for us.  I have made this recipe with mixed berries and with thinly sliced apples on the bottom — both delicious — and on my to-do list is to come up with versions using coconut and pumpkin puree and spices.  Mr. Picky likes this enough that I think I could sell this as an after school snack if I tossed in a few chocolate chips.  Heidi's originally called for sliced bananas on the bottom, which were great if you love a super sweet intense banana flavor.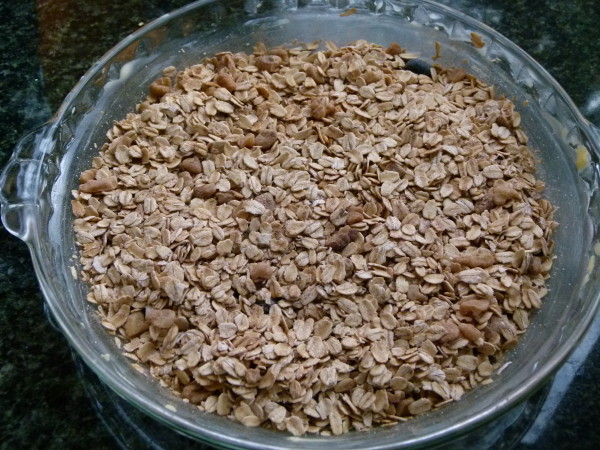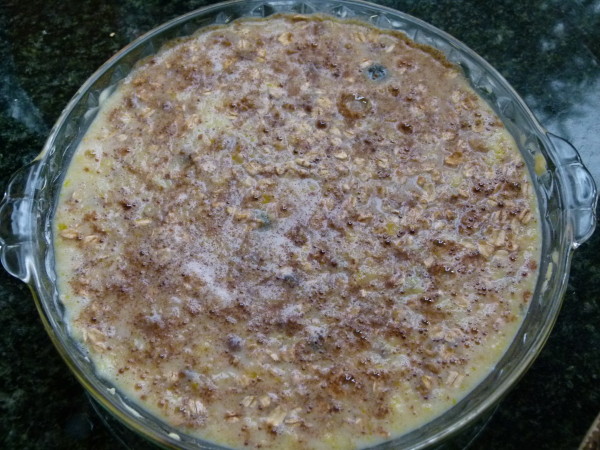 Oats are super hearty and filling and make a great start to the day.  If oatmeal tends to raise your blood sugar too much, make sure you pair it with some protein and fat like nuts.  Walnuts are in this recipe, but I've used sliced almonds and pecans too.  Of course, if you're nut-free, feel free to omit them altogether and enjoy this recipe all the same.  Baked Oatmeal can be easily adapted for dairy-free people by using an alternative milk and coconut oil or Earth Balance; and for vegans by dropping the egg.  It doesn't slice as nicely without the egg, but it's no big deal.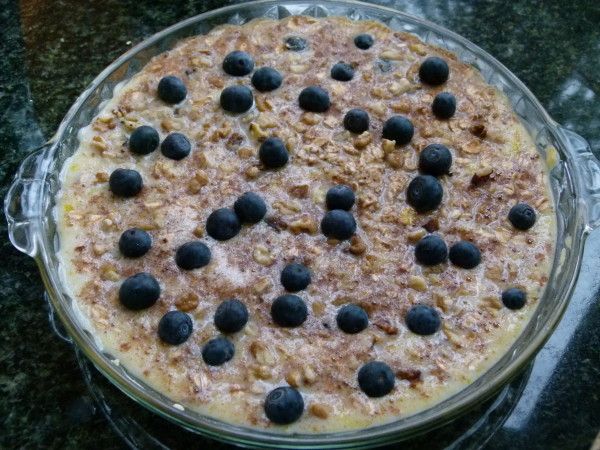 My family seems to eat this straight as is, but I love pouring on some extra almond milk or (when I wasn't dairy-free) dolloping a little yogurt on top.  I have access to fresh blueberries grown in a hothouse all year so I decided to splurge and use them here, but if you are only working with citrus and bananas at this time of year, you can always use frozen fruit.  Although, I just saw the first fresh strawberries at the farmer's market last weekend which means good fruit is on the horizon and more delicious Baked Oatmeal possibilities await you.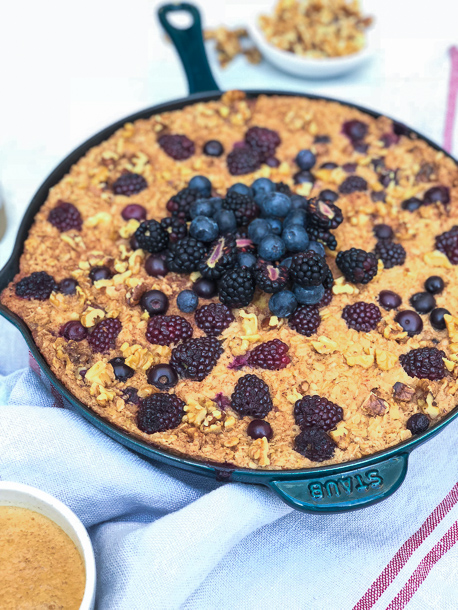 Baked Berry Oatmeal
Author:
Pamela, adapted from Super Natural Everyday via Whole Living Magazine
Ingredients
1 teaspoon aluminum-free baking powder
1 ½ teaspoons ground cinnamon
½ teaspoon fine grain sea salt
2 cups old-fashioned rolled oats (look for gluten-free oats to make this a gluten-free recipe) - Do NOT use steel cut oats
½ cup walnuts, almonds or pecans, chopped, divided
⅓ cup 100% pure maple syrup (or ¼ c. for a more subtle sweetness)
2 cups whole milk or plant milk like unsweetened hemp milk, almond milk or flax milk
1 large egg or flax egg or ¼ cup applesauce
1 ½ Tablespoons unsalted butter, unrefined coconut oil or organic Earth Balance, melted and cooled slightly, plus more for greasing baking dish
2 teaspoons pure vanilla extract
1 ½ cups fresh or frozen berries, divided
Instructions
Preheat oven to 375 degrees. Butter an 8-inch square or 9-inch round baking dish.
Combine the baking powder, cinnamon and sea salt in a large bowl. Stir in the oats and ¼ cup nuts.
In a separate bowl, whisk together maple syrup, milk, egg, melted butter, and pure vanilla. (You can also combine these ingredients in a blender.)
Scatter 1 cup of the berries on the bottom of the baking dish and then cover with the oat mixture. Pour wet mixture into the pan over the oats and spread evenly. Sprinkle the rest of the nuts and berries across the top. You can make this up until this point the night before and refrigerate, covered.
Bake for 35 minutes or until the oat mixture is set and wet ingredients are absorbed.
Notes
So many people have made this recipe many times, so I don't want to abruptly change it BUT I mix everything together in the same bowl and pour it into the prepared baking dish. You can also assemble this the night before, cover and refrigerate it, and bake it uncovered in the morning. Leftovers are great cold, room temp or reheated.