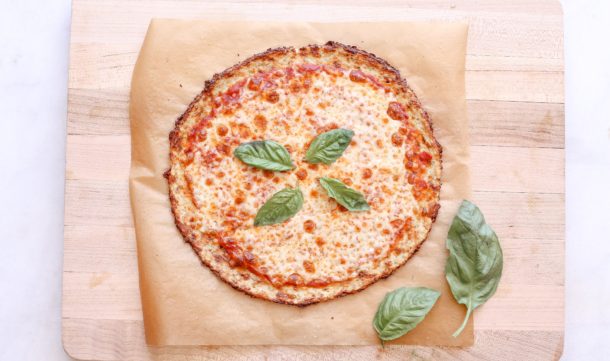 I always spend Christmas week in New York with my family and it's a great time catching up, celebrating and eating.  Eating a lot.  It's a bit hard for me to follow my normal food routine when I am there.  I don't have my juicer, or access to the juice bars which are all over the place where I live.  We visit with a lot of family and go out to eat more often than I do at home.  But one of the main obstacles to my eating beet greens and quinoa as often as I like is that my husband's favorite food group is pizza.  Make that New York pizza.  His second favorite food group is pasta, the kind with gluten.  And then it's anything "alla Parmigiana."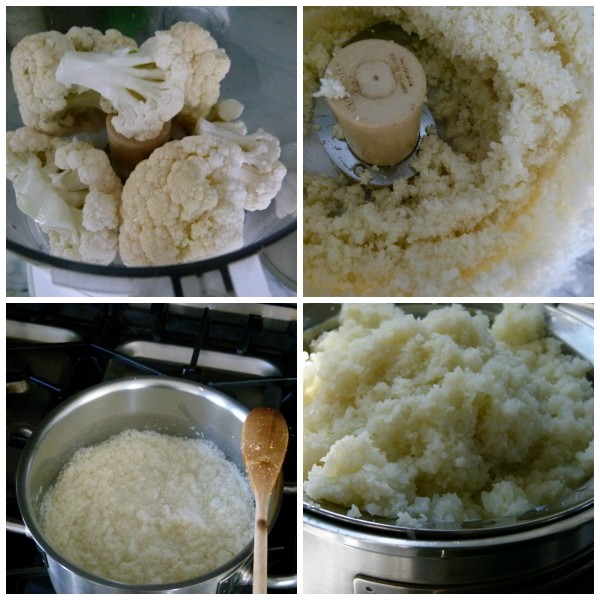 So when we go to New York, he's like a kid in a candy store, except all the candy has dairy, white flour and tomato sauce!  Of course, I have a slight weakness for good NY pizza myself and I partake in the food fest, too (although maybe not quite as much.)  Ironically, after we indulge in pizza for most of the week on Long Island and Brooklyn, we get together at the home of one of my cousins in Westchester and have, if you can believe it, a "pizza tasting party" with a few of my cousins and their kids.  I swear.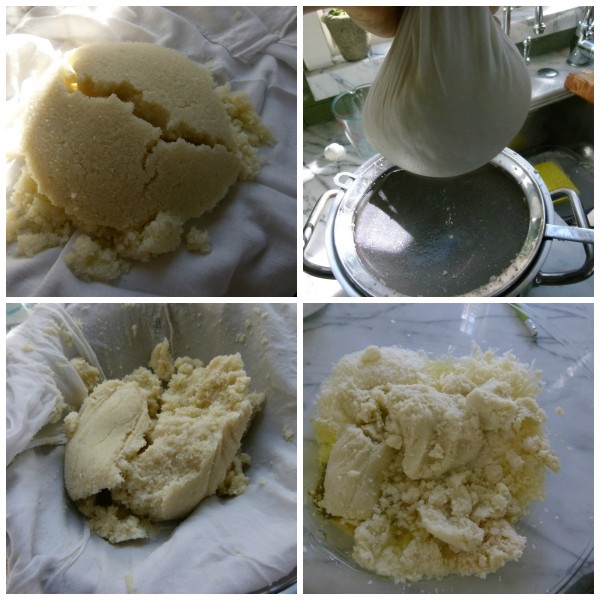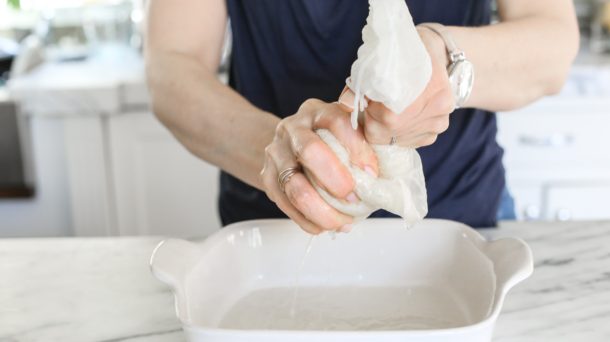 We each bring a few pies from our favorite pizzerias and taste them all.  There's clam pie from Pepe's and Sicilian from Sal's; a cheeseless pizza from Polpetina and a classic from Johnny's.  There are others that I can't even remember.  The first few years that we did this, we actually voted to determine which was the best pie.  Now we don't even pretend we care.  We just eat it all and wash it down with Chianti.  And this year, a heating pad came out at bedtime.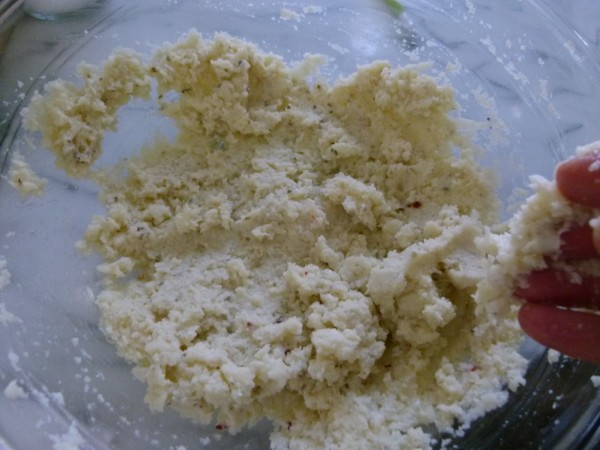 I don't normally like to mess with a good thing, but sometimes curiosity gets the best of me.  A few years ago, I noticed a lot of recipes flying around the internet for pizza crust made out of cauliflower.  Life has taught me, among other things, that if something sounds too good to be true, it probably is.  And cauliflower crust pizza recipes proved that point.  I tried a bunch and didn't see what all the fuss was about.  The cauliflower crust was usually mushy and fell apart, and the pizza would have to be eaten with a fork and knife.  That didn't fly in my house.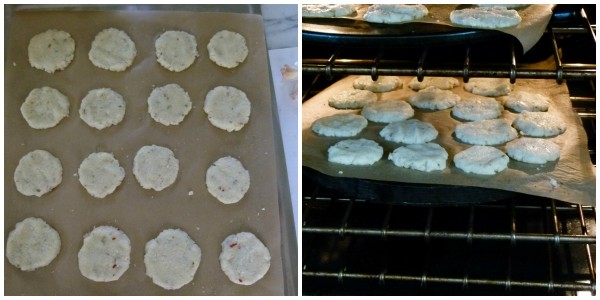 But I have always been intrigued with the idea of making a treat like pizza something I could eat a little more frequently and then I saw the recipe that I knew would work.  And I saw the step that was missing from all my previous attempts and I kicked myself.  How could I not have thought of squeezing the cauliflower dry?!  After another attempt, I was actually able to make a pizza that tasted enough like pizza that I could pick up and eat it out of my hand.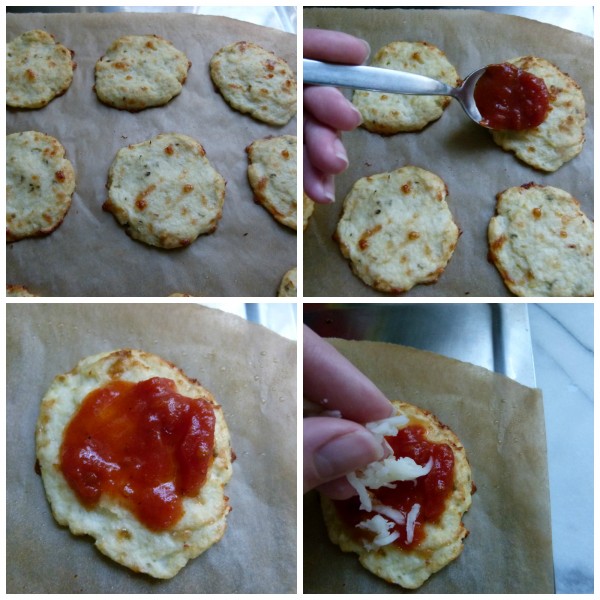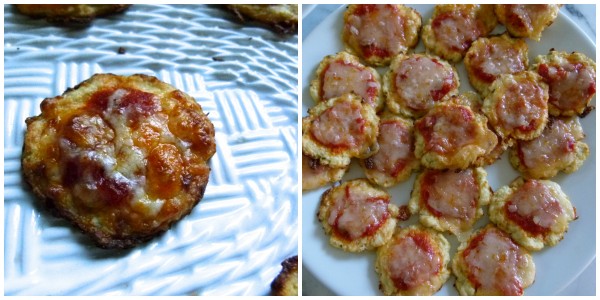 I didn't think my husband would actually like this at all, so I was pretty close to not even letting him sample it.  But he came home one day and the house smelled like pizza and there was no stopping him.  He LOVED this!  And so did my girls!  Mr. Picky still has issues with cheese and isn't a pizza fan anyway, so he was predictably lukewarm about it.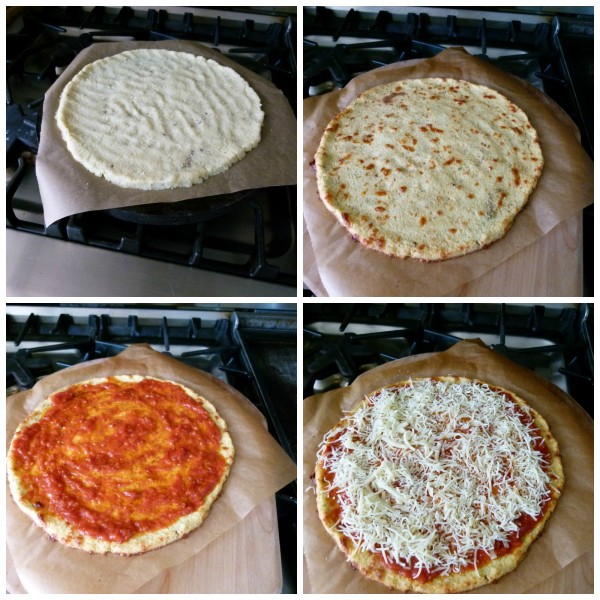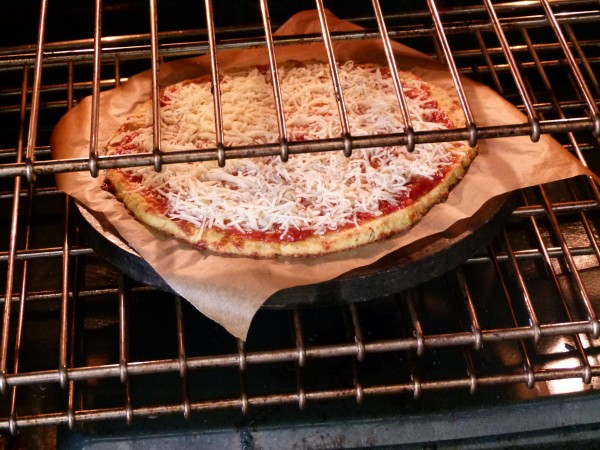 My only caveat here is that it's not an "instant" recipe.  You have to cook and squeeze the cauliflower dry, then make and prebake the crust.  All steps I think are worth it for a pretty nutritious pizza.  As you can see in the above pictures, I  made a large pizza and then many mini pizzettes, which I think would be amazing for a party.  So much of this recipe at be done ahead of time, including make the crust batter or even pre-baking the crusts!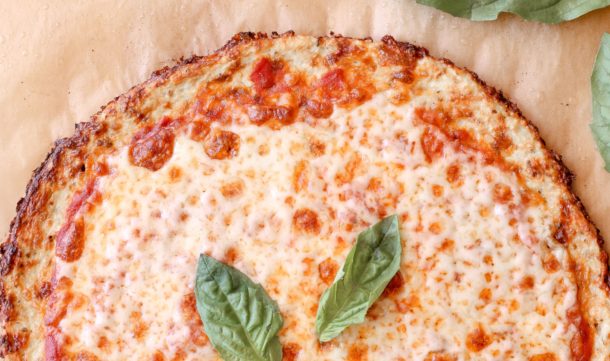 Hoping you all may enjoy good health and much happiness in 2014!!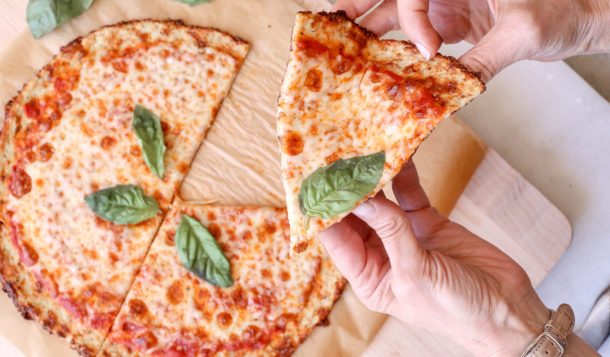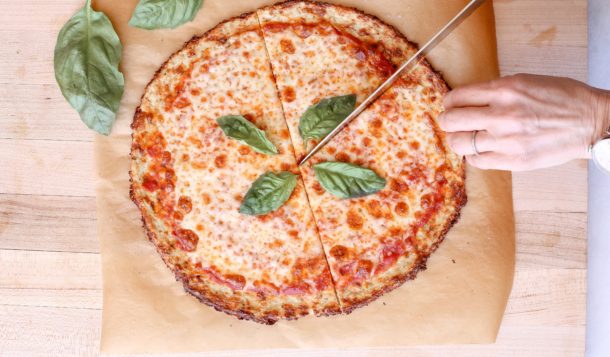 Cauliflower Crust Pizza
Author:
Pamela, adapted from several sources, including The Lucky Penny Blog
Serves:
makes one 10-12-inch pizza or twelve 3-inch pizzettes
Ingredients
olive oil for brushing on pizza stone or baking sheet
1 small head of cauliflower (about 1 ¼ pounds), cut into large florets
pinch of sea salt
½ teaspoon dried oregano
½ teaspoon garlic powder
Pinch crushed red pepper flakes
¼ cup grated parmesan or pecorino-romano cheese
¼ cup shredded mozzarella cheese
1 Tablespoon almond meal/flour (optional, but I think it makes the crust a little "breadier")
2 egg whites, lightly beaten with a fork (1 whole egg works, too. I think 2 egg whites makes the crust just a little crispier.)
Desired accompaniments: marinara sauce, shredded mozzarella cheese
Instructions
Preheat oven to 450 degrees and place a baking sheet or pizza stone in the oven as it is heating up.
Brush a large piece of parchment paper with olive oil (big enough to fit your pizza stone or baking sheet.)
Place the cauliflower in a food processor fitted with a metal blade. Pulse for about 30 seconds until you get very small pieces (resembling snow or rice.) You should end up with about 3 cups of cauliflower.
Place the cauliflower and 2 cups of water in a medium saucepan and bring to a boil, lower the heat to a simmer, cover, and allow to steam for about 5 minutes, or until the cauliflower is tender. Drain in a fine mesh sieve and allow to cool. (If you use a colander to drain, you will lose a lot of cauliflower.)
When the cauliflower is cool enough to handle, wrap it all up in a clean, thin dish towel and squeeze out as much excess water as possible. The less moist the cauliflower, the crispier the crust will be.
Transfer the squeezed cauliflower to a bowl and stir in the parmesan or pecorino, mozzarella, salt, dried oregano, garlic powder, red pepper flakes and almond meal/flour. Add egg whites and mix with your hands until combined.
Using your hands, form the mixture into tightly packed 3" rounds or a 10-12" round and place them on the oiled parchment paper.
Slide the parchment paper onto the HOT baking sheet or pizza stone. An inverted baking sheet or a pizza peel can help with this.
Bake for approximately 15 minutes until the crust starts to turn golden brown.
Remove crusts from oven and top with desired toppings, then place back in the oven and cook for another 7 minutes until cheese is melted and bubbly. You just don't want to overdo it with any toppings that are very wet.
Allow to cool slightly and serve.
Notes
You can bake the crusts earlier in the day and refrigerate them until ready to top and bake.  Or you can make the batter the night before.