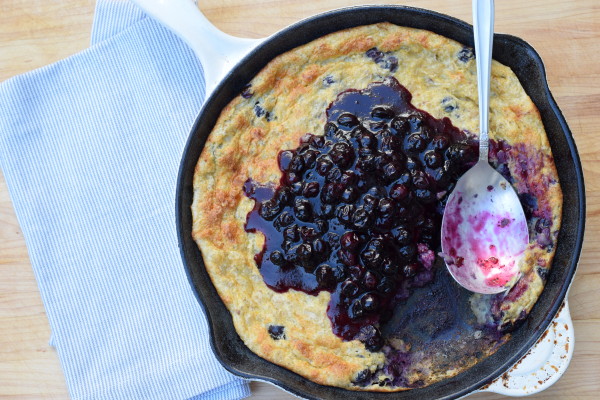 I am not one of those people who sees a recipe in a magazine and makes it immediately.  I'll dog-ear it or tear it out and stick it in my "inspiration" pile or wait for someone else to make it just in case it's not a winner.  So the fact that I saw this oatmeal souffle recipe in Food & Wine magazine on Saturday afternoon and made it on Sunday morning is highly unusual behavior for me.  And then when many of you requested the recipe on my Instagram feed, I had to make it again on Monday to photograph it.  And I am not mad about it because this is MY NEW FAVORITE BREAKFAST.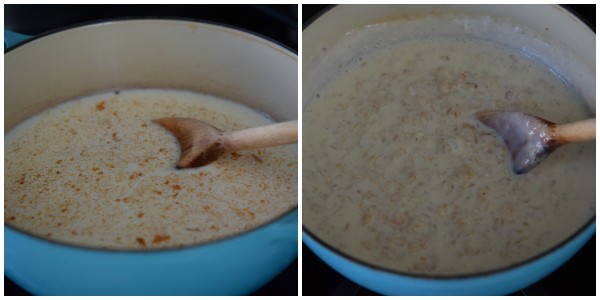 This is saying a lot since I have a pretty good breakfast repertoire.  I was just starting to get a little bored with baked oatmeal and then boom!  Oatmeal souffle came into my life.  I had oatmeal souffle at a restaurant once, I think in Mexico.  And I remember it being too sweet with a caramelized top.  I can't do very sweet for breakfast.  It just sets me off for the whole day and I get very loopy and I start craving sugar all day like a drug addict.

This, on the other hand, is fluffy and light and barely sweet.  You'll have no idea that this is related to oatmeal.  And it's not that there's anything wrong with oatmeal.  On the contrary, I love it and eat it often, but I also like to mix things up a little and this oatmeal souffle was the perfect way to do that.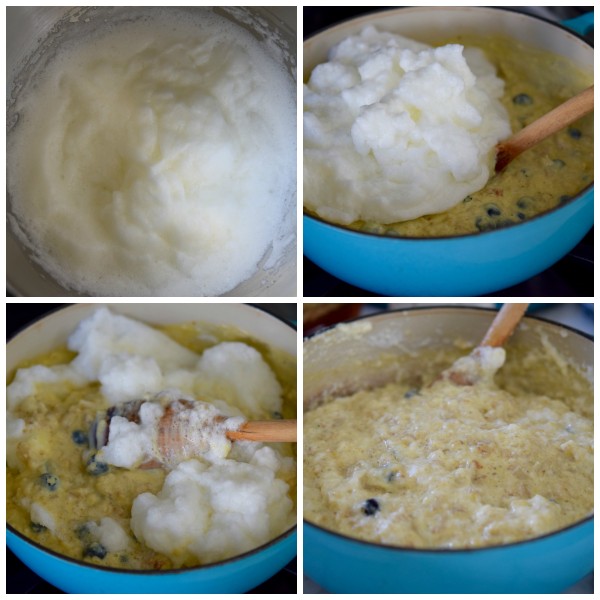 One of my gripes with oatmeal is that I have to add fat and protein to it otherwise I am hungry in an hour.  This souffle is fortified with 3 eggs and 3 cups of milk or a dairy-free milk and I felt perfectly satisfied.  Although I will admit, the first time I made this I ate half the pan myself and it's supposed to serve 4 people.  No wonder I felt satisfied, hehe.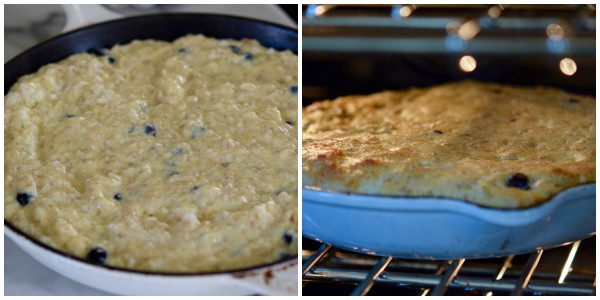 I think this is a great base recipe which you can tweak with different fruit and flavor combinations.  I had some fresh blueberries on hand from recipe testing, and to accompany the souffle I made a blueberry sauce from frozen berries.  Absolutely delicious.  You can do this with any berries or bake it fruit-free and serve it with sautéed bananas and pomegranate seeds.  I already know this is going to be amazing with stone-fruit in the summer and I can predict a pumpkin version of this for sure.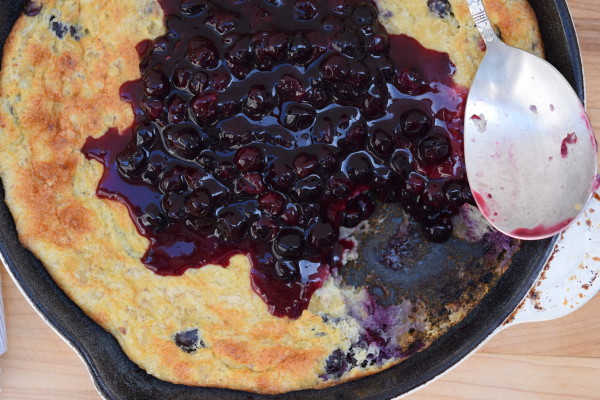 I'm not sure I would have time for this on a weekday though, even if I was able to make the oatmeal the night before.  There is some egg white-whipping to do and the souffle takes 30 minutes to bake.  Maybe, but I'm thinking this will be for the weekend, which is just a few more days away.  Can't wait!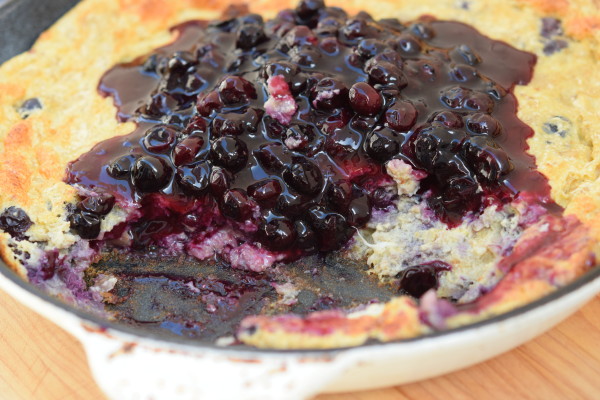 Blueberry Oatmeal Souffle Recipe
Ingredients
coconut oil or unsalted butter for greasing the baking pan
1 cup rolled-oats (look for gluten-free oats for a gluten-free dish)
3 cups whole milk, almond milk or coconut milk or a combination of any of these
2 Tablespoons pure Grade A maple syrup
1 teaspoon pure vanilla extract
pinch of ground cinnamon
pinch of sea salt
3 large eggs, separated
1 cup fresh blueberries or frozen, defrosted
½ teaspoon lemon zest
pure maple syrup, fresh berries or blueberry sauce for serving (optional)
Instructions
Preheat the oven to 350 degrees and grease a 9-10 inch skillet or baking dish with coconut oil.
In a large saucepan, combine the oats, milk, maple syrup, vanilla, cinnamon and salt and bring to a simmer. Cook over medium heat, stirring occasionally, until thickened to a soft porridge consistency, about 15 minutes. Remove from the heat and allow to cool slightly, about 5 minutes or longer if that's easier.
Working quickly, stir the egg yolks into the oatmeal until well blended. Stir in the blueberries and lemon zest.
In a large bowl or stand mixer whisk the egg whites at medium speed until medium-stiff peaks form, about 2-3 minutes. Using a spatula, gently fold the whites into the oatmeal just until combined. You don't want to see big clumps of white, but you don't want to deflate all the egg whites either.
Pour the mixture into the prepared skillet and bake for about 30 minutes, until golden and puffed. If using a non-dairy milk, the souffle will not get as golden. Serve warm with blueberry sauce, fresh fruit or maple syrup.
Notes
The souffle will be more golden when using whole (dairy) milk as opposed to non-dairy milk.