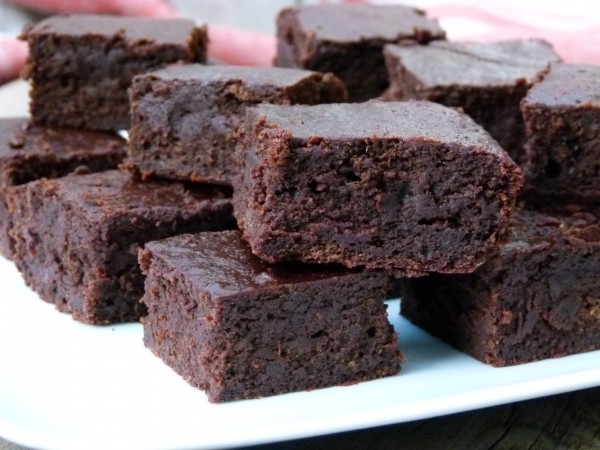 Have you ever noticed that the best food images are usually of desserts?  Every time I go on Tastespotting, it seems like half the photos are sweets.  The irony is that I think desserts are the easiest things to make look and taste good.  Throw together some sugar, butter and chocolate and it's probably going to be delicious.  Ok fine, I'm simplifying a bit, but I think I've tried more new dessert recipes with success than savory.  Anything with the word "crisp," "cobbler," "crumble," or "buckle" is going to be great.  But chicken recipes don't always provide the same guarantees, don't you agree?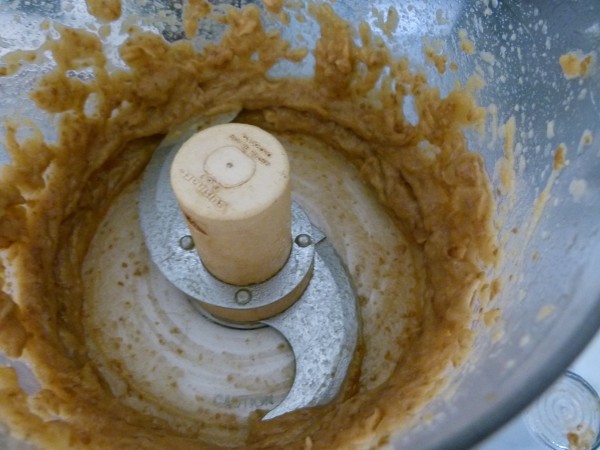 I also feel that way about dessert recipes using unrefined ingredients, especially in the sweetener department.  Show me a chocolate cake using maple syrup and whole grain flour and you have my attention!  It's not so easy.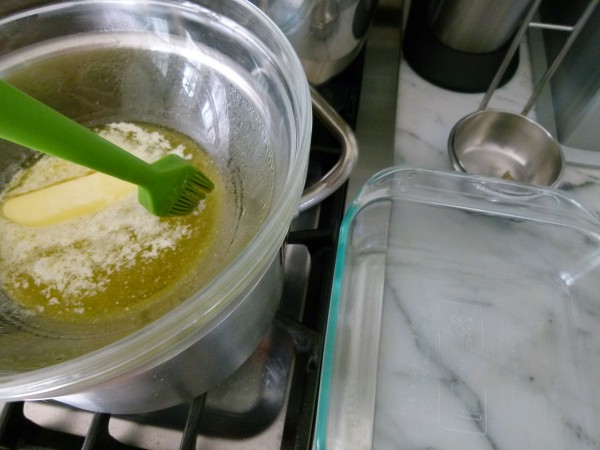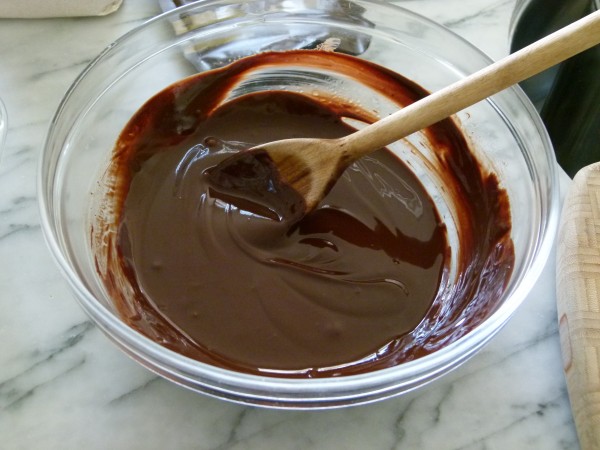 I recently made Ina Garten's Outrageous Brownies for a large group meeting because they are perfect and it's what everyone expects out of a brownie — that fudgy flavor and the flaky, crackly top.  (Although how in the world she only gets 20 brownies out of a 12 x 18 pan is a mystery.  I think I got close to 50.)  Unfortunately, I can't duplicate that texture with honey, coconut sugar or stevia.  I am really committed to using ingredients that are less inflammatory and lower on the glycemic index than white flour and white sugar.  Of course, like I ALWAYS say in my classes, that doesn't mean higher quality sweeteners are "good" for you or even health supportive.  Your body is just less offended by them.  You should still consume desserts in moderation whether they are made with honey or with sugar.
My kids and my husband are always the best judges of my cooking because they are brutally honest and they still have a taste for junk.  (People who eat health food 24/7 are much easier to please!)  But what I've learned to do is just call it like it is — no sneaky business, no tricky semantics.  These brownies aren't like Ina's, but you know what?  They would satisfy any chocoholic's craving any day.  They're super moist and fudgy with a rich chocolate flavor.  But they're sweetened with my two favorite sweeteners, dates and coconut sugar.  I am very sensitive to refined sugars and these brownies don't affect me at all!  Plus, they're made with gluten-free oat flour.  Double awesome.  But if you like cake-y brownies, sorry.  This recipe is not what you've been waiting for.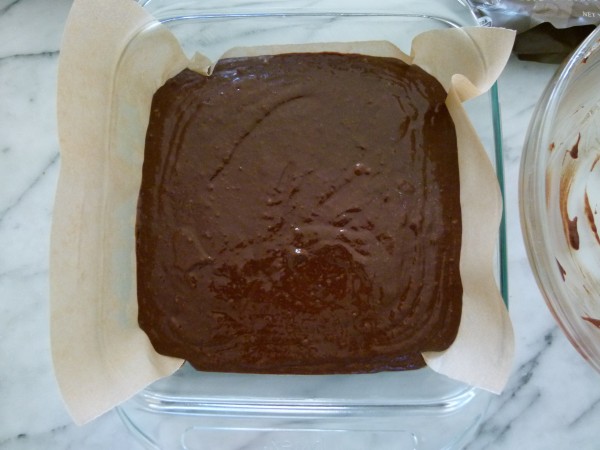 I ate one of these brownies warm right out of the pan with some sliced strawberries to cut the sweetness a bit and thought it was fabulous.  Although I wouldn't argue with you if you wanted to top one with some ice cream.  After a day or two, I pop any extras into the fridge and they are absolutely divine cold.  I taught these brownies in a class last year and I remember making sure I gave all of them away before every class ended because I didn't want to be left alone with them!  But what you all want to know is — does Mr. Picky like these?  TOTALLY!  In fact, I told him these were gluten-free brownies with dates and he said, "I don't even care!"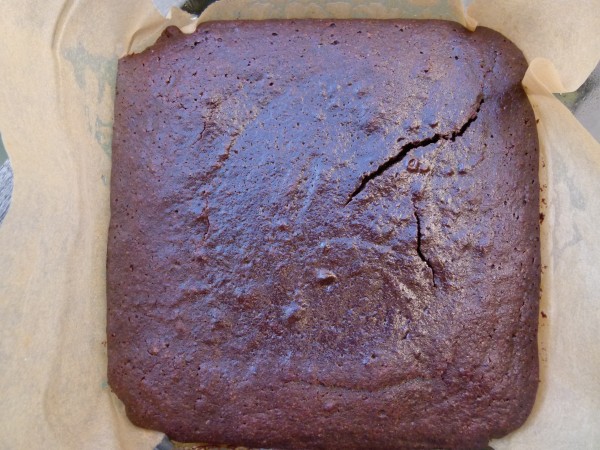 I think these are best cut into small bites.  And if you have a mini-muffin pan, that would be a great way to go, too.  With Valentine's Day coming up, these fudgy brownies are perfect for all of your sweethearts!

Gluten-Free Fudgy Brownies
Serves:
makes an 8 x 8-inch pan
Ingredients
6 Tablespoons unsalted butter or unrefined coconut oil (does infuse a hint of coconut)
8 ounces bittersweet or dark chocolate, coarsely chopped
10 pitted dates (buy the moistest ones you can find), about 1 cup
½ cup hot water
¾ cup coconut palm sugar (or cane sugar)
3 large eggs
1 teaspoon pure vanilla extract
½ cup GF oat flour
½ teaspoon fine grain sea salt
½ teaspoon aluminum-free baking powder
¾ teaspoon instant coffee powder (optional, but makes the brownies taste more chocolate-y)
Instructions
Place butter in a large heatproof bowl set over (but not touching) simmering water; dip a pastry brush in the melted butter and use it to grease the bottom and sides of an 8 x 8-inch baking pan. Add the chocolate to the melted butter and stir frequently until chocolate is melted. Remove bowl from heat; let cool about 10 minutes.
Place the dates and the hot water in a medium the bowl and allow to soak for at least 10 minutes while you prepare everything else.
Preheat the oven to 350 degrees. Line the baking pan with parchment paper, leaving a 1-inch overhang on two sides. Set aside.
Transfer the dates and water to a food processor fitted with the metal blade and process until a smooth paste forms. Add the palm sugar and process until smooth. Alternately you can do this in the bowl of a stand mixer and beat with the paddle attachment. However, the food processor will make the date paste much smoother.
Add the date-sugar mixture to the butter and chocolate mixture and blend well. Add the eggs one at a time, whisking until smooth after each addition. Whisk in vanilla.
Stir in flour, salt, baking powder and instant coffee powder until just combined.
Pour into the prepared pan and bake for 30-35 minutes, or until a toothpick inserted in the center comes out with moist crumbs, but not wet. Do not overbake! Transfer pan to a wire rack to cool completely. They taste best if they have been allowed to sit at least an hour.
Run a knife or offset spatula around the edges of the pan. Pull on the edges of the parchment to lift brownies out of pan. Transfer to a cutting board; cut into 2-inch squares.
Notes
You can fold in ½ cup chopped or halved walnuts and/or ½ cup chocolate chips after the flour.