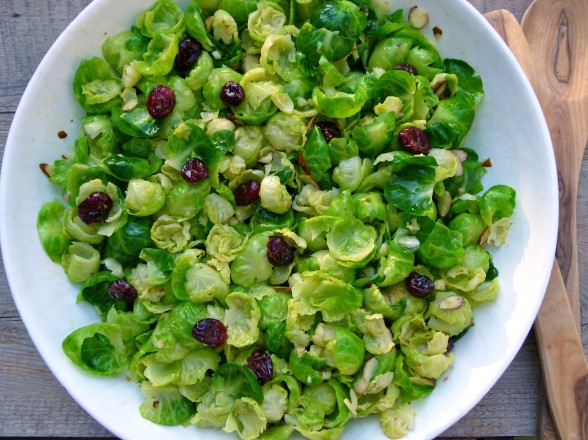 I am a sucker for traditions most likely because I grew up with so many, most of which are still alive today.  In my family, Christmas Eve is the biggest night of the year.  Despite the fact that I moved from New York 20 years ago (gasp!), I have never missed it once.  And in all these years, it hasn't changed much except for the fact that it has grown considerably from a sit-down dinner for 40 to a sit-down dinner for up to 80.  We're so many people, that we even have a priest come to the house to perform mass in the living room.  Someone still dresses up as Santa and comes down the stairs after dinner to sit with the children who still believe.  There are a few hundred gifts to be given and carols to be sung.  It is truly a magical night.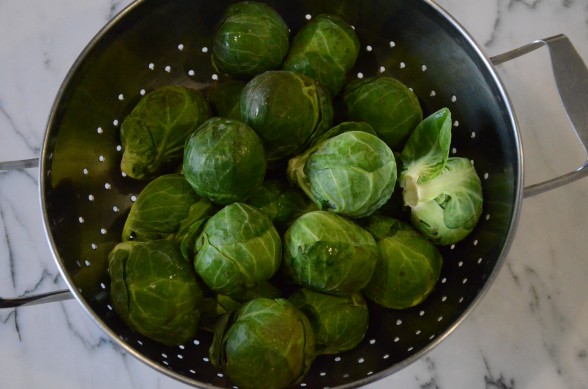 As far as food goes, it's the biggest potluck you have ever seen in your life.  Italian Christmas Eve dinners usually revolve around fish and ours is no different.  There are usually several versions of codfish, as well as eel, scallops, mussels, octopus and linguine with clam sauce.  Would it surprise you that my husband's Christmas Eve tradition is to stop by Sal's pizza before coming to dinner?  Thankfully I have a mother who loves vegetables as much as I do, but she's usually the only one who makes any, except for salad.   The long-standing tradition on Christmas Eve is that if you are pregnant, you get a break.  You only need to bring a salad since that is much easier to make than almost anything else.  In years past, my aunts, and now my cousins and my sisters and I have announced our pregnancies by entering the dining room with a salad.  It's always a very joyous moment.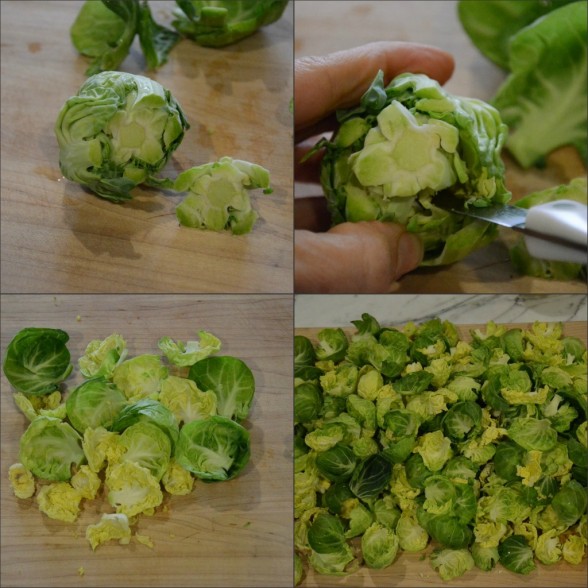 Because I usually arrive on December 23rd and there are dozens of gifts from Amazon that need immediate wrapping, I usually make a pan of gingerbread to bring and call it a day.  But also my parents are usually monopolizing their small-ish kitchen with eel prepartion and that's enough for me to stay the heck out of there.  This year I arrive on December 22nd and I have a whole extra 24 hours to play with, so I thought I would make something a little more interesting for Christmas Eve, something that showcases the kind of food I love to share.  I immediately thought of this Brussels sprout leaf salad, which is such a different and delicious way to eat this incredibly nutritious and tasty vegetable that seems to get roasted more than anything else.  I also think it's just perfect for Christmastime because the green from the leaves and the red from the dried cherries are just so festive.  The blanched leaves do not taste much like brussels sprouts at all, but in fact very neutral.  The salad goes beautifully with turkey, pork, beef and fish.  I would normally not recommend making this salad for an enormous crowd since you have to core each sprout and separate all the leaves for blanching.  But I have it pretty well down to 30 seconds a sprout, with 2 pounds taking me about 20 minutes.  My sisters, my daughters and I can likely tackle 10 pounds of sprouts at the kitchen table and catch up on all the gossip.  We'll do all the prep the day before, as well as make the vinaigrette and I'll dress the salad just before serving on Christmas Eve.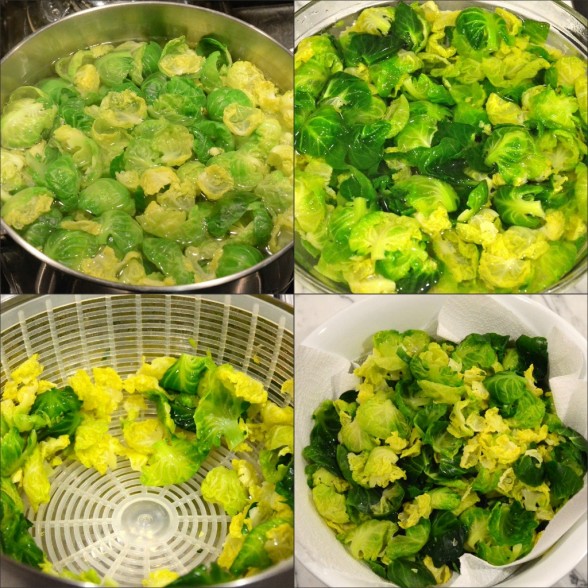 So it looks like I'm starting a new tradition, which is that you can bring a salad if you want, especially if you are trying to get your family to eat more healthfully.  But for the record, I am absolutely, positively, most definitely NOT pregnant!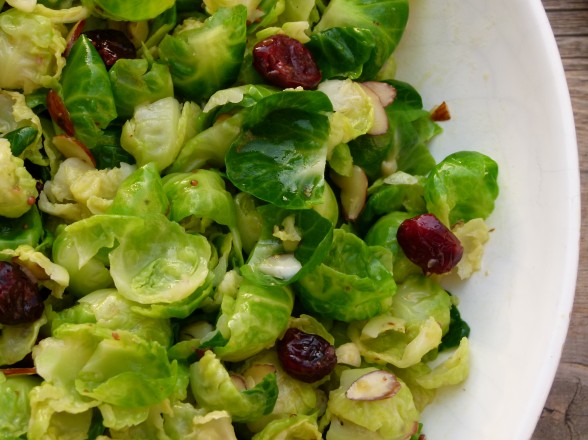 Brussels Sprout Leaf Salad
Author:
Pamela, adapted from La Grande Orange Cafe as printed in the Los Angeles Times
Ingredients
2 pounds Brussels sprouts, washed, cored and leaves separated (discard the core)
1 Tablespoon finely chopped shallot or 1 teaspoon minced garlic
1 teaspoon lemon zest (do not omit this – it makes the salad!)
2 Tablespoons lemon juice
1 Tablespoon raw honey or maple syrup
1 teaspoon whole grain or Dijon mustard
½ cup unrefined, cold-pressed extra-virgin olive oil
1 teaspoon sea salt
Freshly ground black pepper
6 Tablespoons dried cherries or cranberries
6 Tablespoons whole raw almonds, toasted and chopped or sliced
Instructions
Prepare a large bowl of ice water. In a large pot of salted (about 1 Tablespoon kosher salt) boiling water, blanch the brussels sprout leaves just until they are a vibrant green and barely tender (less than 2 minutes). Drain and immediately submerge in the ice water to stop the cooking. Drain and dry well. You can do this in a salad spinner.
In a small bowl, whisk together the shallot, lemon zest and juice, honey, mustard, sea salt and pepper. Continue whisking while slowly drizzling in the olive oil until the oil is emulsified or put everything in a screw-top jar and shake vigorously.
In a large serving bowl, toss the Brussels sprout leaves, dried cherries, almonds and just enough vinaigrette to lightly moisten. Taste for seasoning and serve.
Notes
Hazelnuts or pecans can be substituted for the almonds.
Dried blueberries can be substituted for the dried cherries, so can pomegranate seeds.
Diced, roasted beets are a complementary addition.
Shaved Manchego cheese can be added, as done in the original.