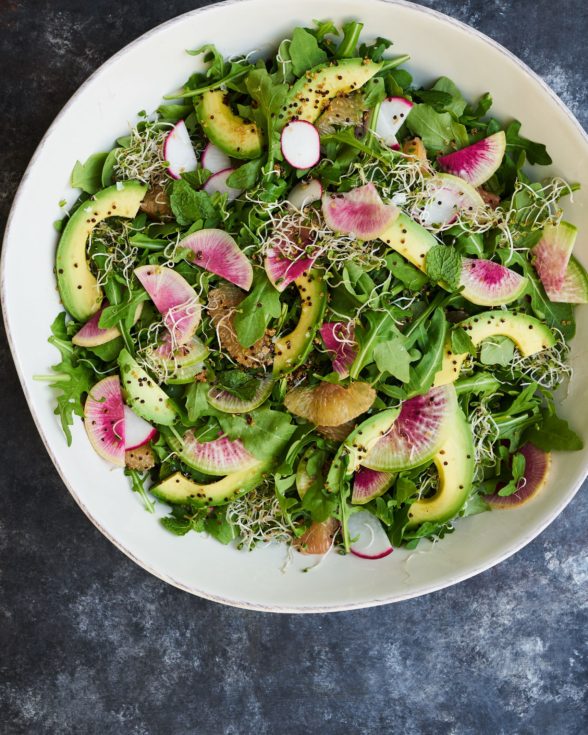 I for one am in need of a Plant Based RESET.  Who is with me?  If you are curious about how to eat more plants, then you should take advantage of my Plant Based Bootcamp, which is a 4-week course where I teach you the basics about a plant based diet – nutrients, what to cook, products, proteins, how not to gain weight, and more.  We start next week and I'd love to have you join!  Early bird discount code is PB100 for $100 off! After 12 days in New York of eating pizza, sourdough, babka, sourdough, cheese, pizza, wine, cookies, sourdough, you get the picture – I NEED AND CRAVE SOME GREENS.   I enjoyed the holiday food and now I am done with it.  I have reached my enjoyment threshold!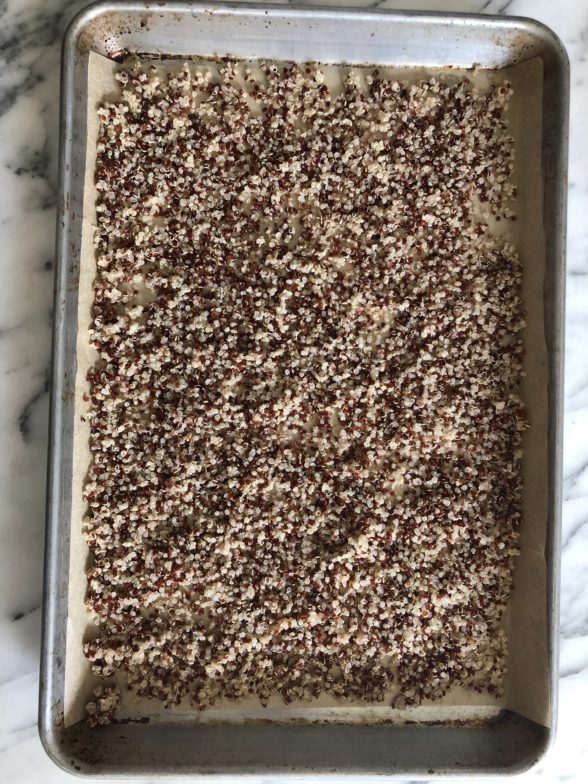 Intuitive eating is quite the buzz right now, and if I am going with my gut, so to speak, I feel like I want a lot of plant food.  A fresh salad with lots of texture and seasonal ingredients would fit the bill.  I remember teaching this salad last year and so many of my students mentioned how it was such a welcome reprieve from a lot of heavy, wintry foods.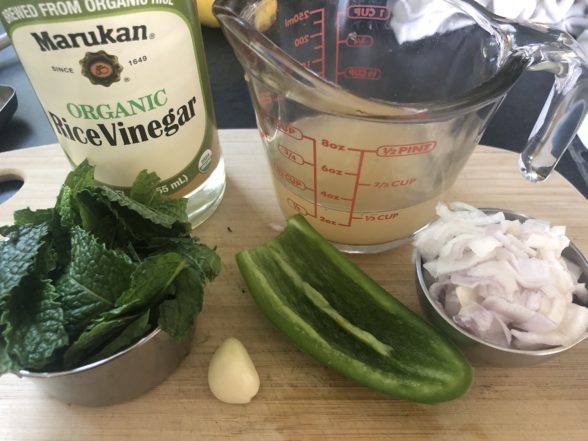 I tried to come up with a salad with a few of my favorite flavors – tart, spicy, herby- and one of my favorite salad add-ins, crispy quinoa!  A restaurant in my area makes a fabulous salad with crispy quinoa and I order it just because of the quinoa.  It's airy and crunchy and nice a small, so it's the perfect texture in every bite.  I tried to recreate it once by sauteeing the quinoa in a skillet, but it wasn't quite the same.  But the oven – that was the secret!  Like I always say, you can take whatever you like from one salad recipe and mix and match with other salad recipes.  This quinoa can go with everything!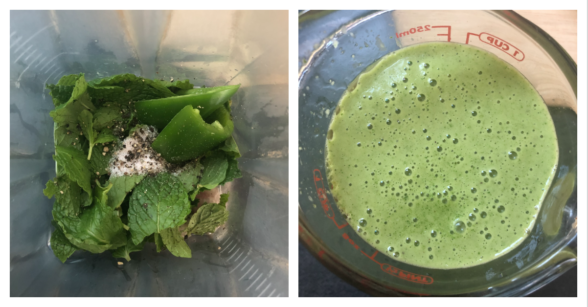 By the same token, so does the dressing.  This jalapeno-mint vinaigrette is so delicious and fresh.  It's perfect with creamy avocados and sturdy greens, as well as grapefruit which I decided I can't wait to eat more of in 2021. If you wanted to add protein to this salad, the dressing is divine with fresh or canned salmon or tuna, as well as white beans and chickpeas.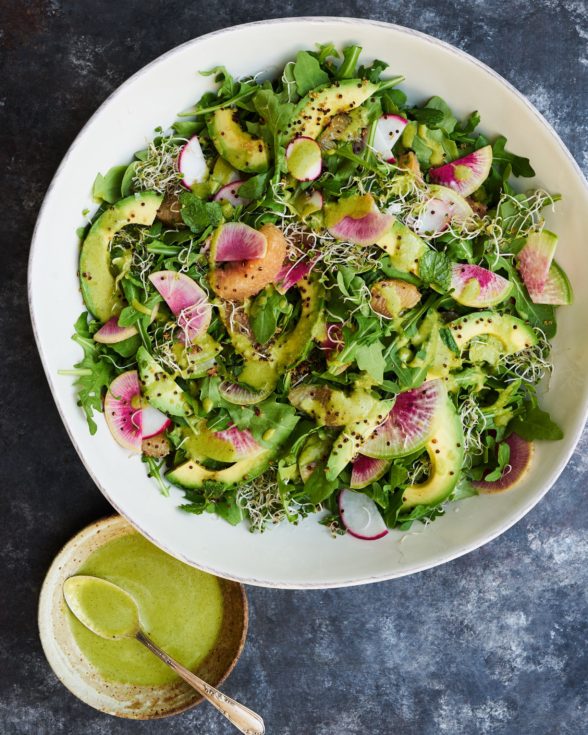 Let me know if you make this by tagging me on Instagram @pamelasalzman #pamelasalzman .  I just love seeing your creations and I can't wait to hear how much you love this salad.  Here's to better health in 2021!!

Winter Salad with Grapefruit, Crispy Quinoa, and Jalapeño-Mint Vinaigrette
Ingredients
1 Tablespoon unrefined cold-pressed extra-virgin olive oil or avocado oil
1 cup cooked quinoa (or more if you love it)
2 grapefruits or 1 pommelo
Vinaigrette*
Grapefruit juice after segmenting grapefruits + enough unseasoned rice vinegar to equal ⅓ cup
¼ cup chopped shallot
1 clove of garlic
½ cup fresh mint leaves
½ jalapeño, stem and seeds discarded (optional, but such nice complement to the mint)
½ teaspoon sea salt
Freshly ground black pepper to taste
⅓ cup unrefined cold-pressed extra-virgin olive oil
8 cups arugula or baby spinach or your favorite lettuce
1 large avocado, sliced
4 small radishes, thinly sliced
A generous handful of broccoli sprouts, if desired (so good for you!)
Flaky salt (optional)
Instructions
Preheat the oven to 375 degrees. Line a rimmed baking sheet with unbleached parchment paper. Toss the quinoa with 1 Tablespoon of olive oil and spread quinoa evenly over the baking sheet. Bake in oven for 10 -15 minutes or until crispy. Set aside to cool.
Segment grapefruit (see my blogpost on segmenting citrus). Squeeze membranes into a measuring cup and add enough rice vinegar to the juice to total ⅓ cup. Set aside.
Make vinaigrette: in a blender, combine grapefruit juice-rice vinegar mixture, shallot, garlic, mint leaves, jalapeño (if using), salt and pepper. While the blender is running, slowly pour in the oil and process until completely smooth.
Assemble salad: Place greens on a platter and toss with enough dressing to coat lightly. Sprinkle with crispy quinoa. Arrange the grapefruit, avocado and radishes on top and drizzle with some more dressing. Top with sprouts if desired and a sprinkle of flaky salt.