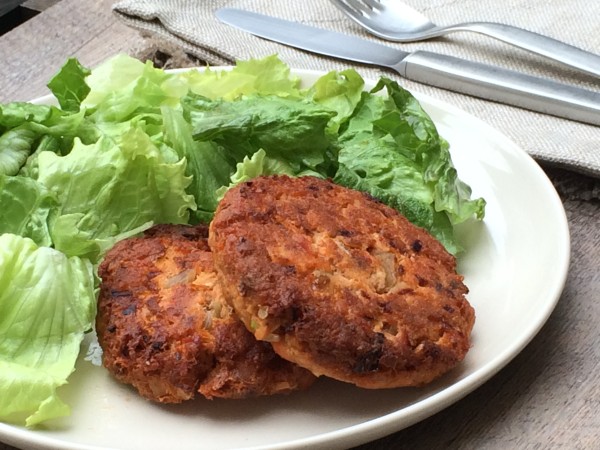 Happy new year!  I'm just curious, are you on a cleanse?  Which one?  There are soooo many, I'm not sure if you've noticed.  I have noticed, because I live in LA and I teach cooking classes all the time and once I resume teaching tomorrow, I'm going to hear all about what cleanses my students are on!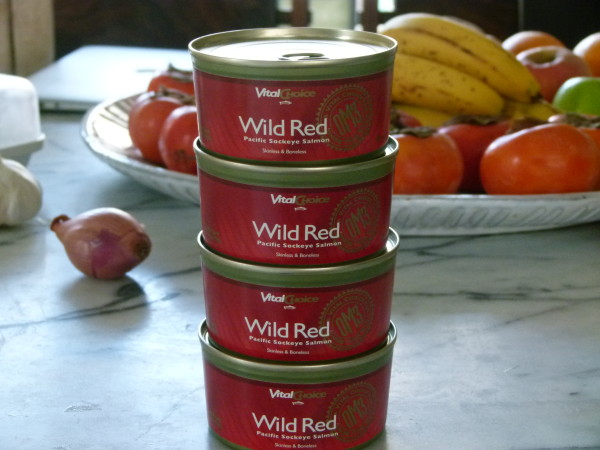 Some are hard core and just drink juice all day.  I swear.  Just.  Juice.  No.  Food.  Others will suffer through a concoction of lemon juice, cayenne pepper, and maple syrup.  Then there are easier cleanses where you can actually eat real food, as long as it doesn't contain gluten, alcohol, dairy, sugar, red meat, or caffeine.  Or peanuts.  Or oranges.  Or tomatoes.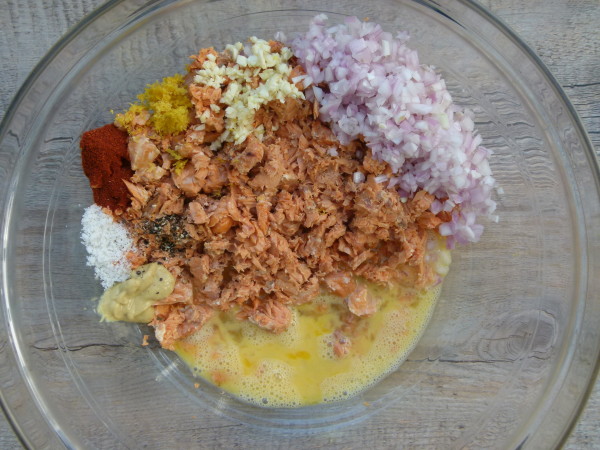 I'm just having a little fun here.  I think if a cleanse can help break some bad habits, great.  I'm not really a fan of not eating food though, unless you are at a spa and you don't have to work, drive your kids to school, help them with homework or make meals for your family.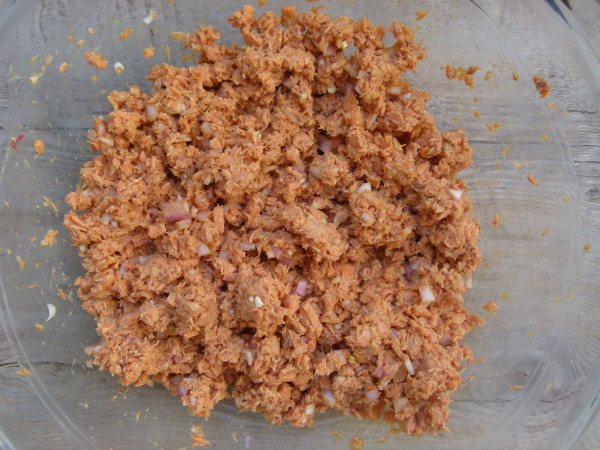 I am a fan of thinking about the person you want to be – healthy, energetic, positive, creative, maintaining a healthy weight – and making a commitment to eat in a way that supports that vision.  Continuing to overeat and drink after the holidays does not promote good health.  Overdoing sugar and simple carbs doesn't either.  Maybe just a little more mindfulness and some specific, realistic goals are what we need.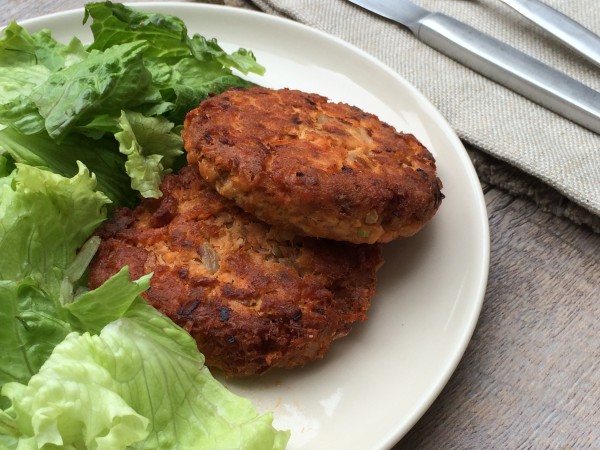 How does all this tie into these wild salmon patties?  Not sure.  But my son, Mr. Picky, thought I should finally post this recipe.  Yes, Mr. Picky loves these salmon patties. I know he probably shouldn't be called Mr. Picky anymore, but I could give you 579 reasons why the name stays.   Mr. Picky actually does like salmon, as well as many other types of fish.  The more simply prepared, the better.
The first time I made these salmon patties, Mr. Picky said to me, "Mom, the next time you want to make salmon, think salmon patties!"  Ok, little dude.  These are a little different from many fish patties though, because they are lacking filler.  They're basically just salmon.  No bread, breadcrumbs or crackers were used here.  Maybe that's why I thought they'd be a good, clean eat at the beginning of the new year when a lot of us are looking for good, clean eats.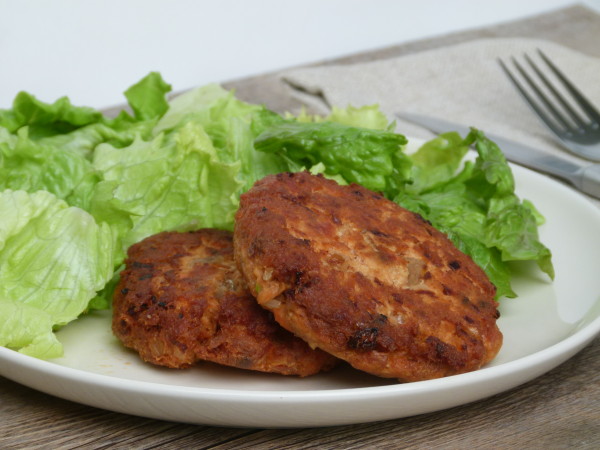 They are also made with canned salmon, so this can be a last minute pantry meal if you happen to keep canned salmon around.  I buy my canned salmon from Vital Choice because it's the best I've found.  It's wild, clean, and the cans are not lined with BPA.  What more can you ask for?  (Unfortunately, it's a tad expensive.  But feel free to use whatever canned wild salmon is your fave.)  I also love this recipe because you can prepare the patties in the morning, refrigerate them and then cook them up for dinner when you get home.  Love recipes like this!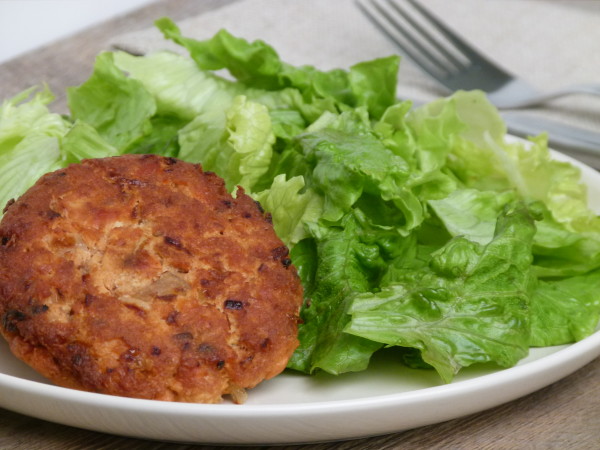 I serve these on a salad with avocado and baked sweet potato fries, or with cauliflower mashed potatoes and some greens.  I suppose you could serve them on a hamburger bun, but only if you're eating flour, grains, gluten and you're not Paleo or grain-free.  Just saying.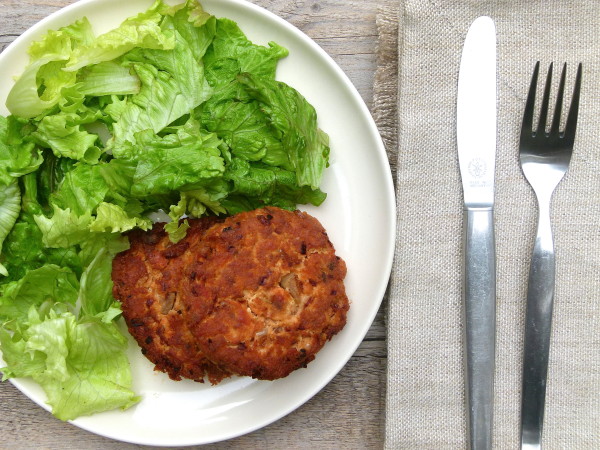 Wild Salmon Patties
Serves:
makes 8 patties (I think this serves 4 people well)
Ingredients
24 ounces canned wild salmon, preferably without bones, drained
2 large eggs, beaten
2 teaspoons Dijon mustard
2 small or 1 large shallot, minced
2 garlic cloves, minced
zest of 1 lemon
1 teaspoon paprika
1 teaspoon sea salt
freshly ground black pepper to taste
unrefined coconut oil or olive oil for sautéing
Instructions
Place the drained salmon in a large bowl and break it up with a fork.
Add remaining ingredients, except oil, to the bowl and gently mix until combined.
Form into patties with your hands and place on a flat plate or small baking sheet.  Refrigerate, covered, for at least 30 minutes or up to 1 day.
Warm a griddle or large skillet over medium with enough oil to cover the pan ⅛-inch deep.
Place the salmon patties in the pan and cook until golden brown on the underside.  Carefully flip the patty (I like to do this by sliding a metal spatula under the patty with one hand and flipping the patty against the side of the pan and allowing it to slide back down to cook the other side.  This will help avoid splattering and breaking the patty.) and cook the other side until golden brown.  You don't have to worry about whether or not the salmon cakes are cooked through, because canned salmon is already cooked.
Serve warm with a side salad or on a rice bowl.  I also like putting a little chipotle Vegenaise and some avocado on top.